Yesterday (March 1st, 2016) Kensington Palace announced a new engagement for Kate. She'll visit XL Mentoring with Prince William on Friday, March 11th.  The mentoring service is part of the XLP charity in London. You may recall William and Kate visited the charity in March last year.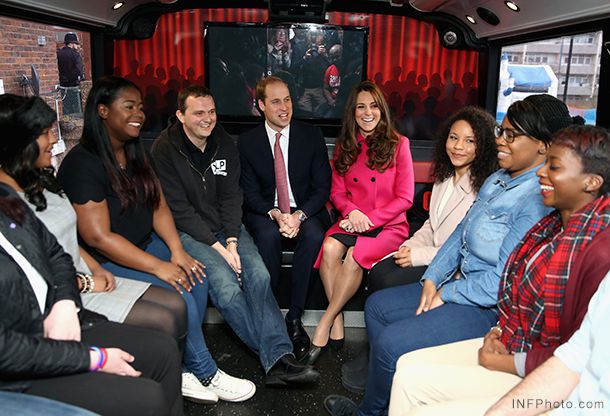 XLP is a Christian urban youth charity located in Gypsy Hill, South London. The charity helps to create positive futures for young people and empower children from deprived inner city estates to realise their potential. They help children who are coping with family breakdown, unemployment, gang life and educational failure.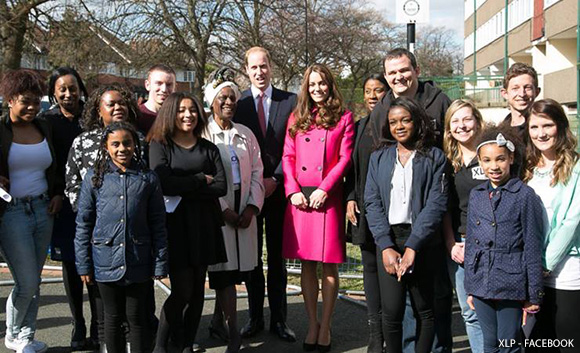 Kensington Palace has not announced any more events for Kate this month (as yet).  However, it is likely we'll see her at Mons Barracks in Aldershot on the 17th March. She's attended the annual St Patrick's Day parade since 2012, handing out shamrocks to the Irish Guard.  See details about previous visits:  2012 / 2013 / 2014 / 2015.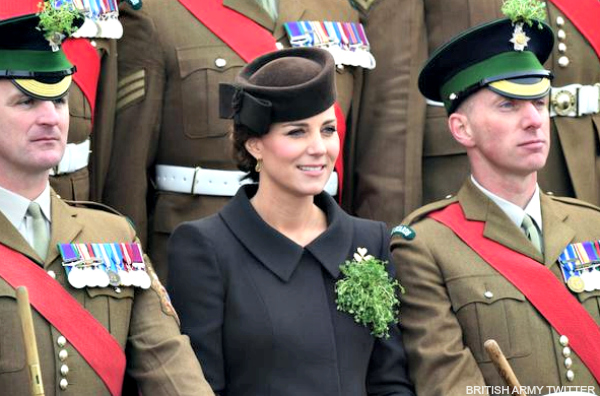 For a full list of events in Kate's diary (including known tour details) visit this page.
Reiss restock the Vinnie blouse:
In mid-February, Kate joined the Huffington Post UK team as Guest Editor for the day, to launch the "Young Minds Matter" initiative.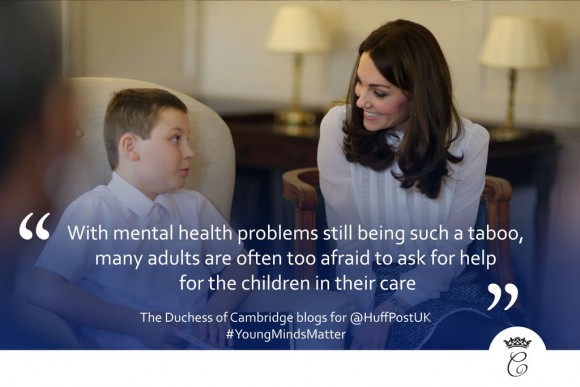 For the day, Kate wore a white blouse by Reiss. It quickly sold out. Then it was restocked. It sold out again. Yesterday, the company restocked it for the third time.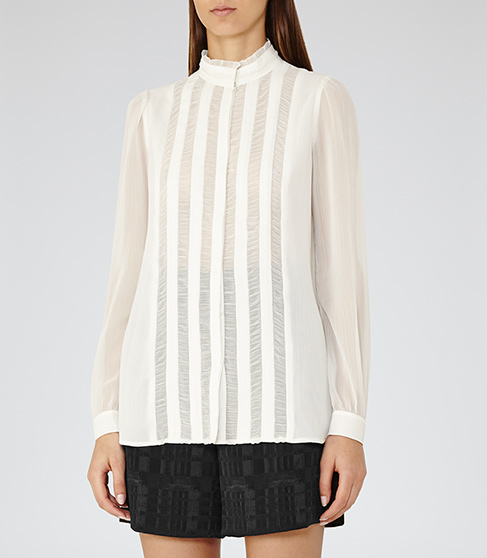 Update:  Now sold out
LK Bennett's spring collection is blooming marvellous:
I just wanted to quickly share a few items from L.K. Bennett's new spring collection. First up, the Rania dress (below, left).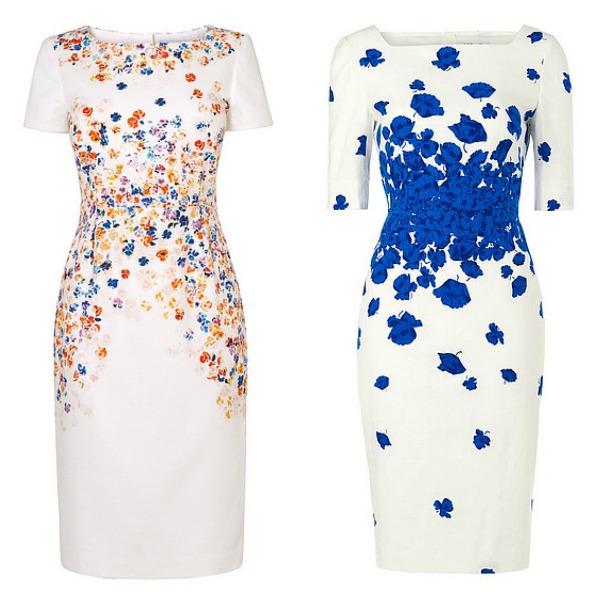 This is a white dress featuring a watercolour pansy print.  It reminds me of the famous Lasa poppy print dress worn by Kate in Queensland, Australia, in 2014 (below and above, right)
I think the colourful print dress would be a great choice for Kate to wear in India next month.
The peach dress below is new in stock at L.K. Bennett too; it's the Una Pasta Tailored Wrap Dress.  It immediately grabbed my attention. I think it's is a great option if you're looking for something similar to the Reiss Shola dress, as worn by Kate in 2011 (to meet the Obamas). It's one I could see Kate wearing too.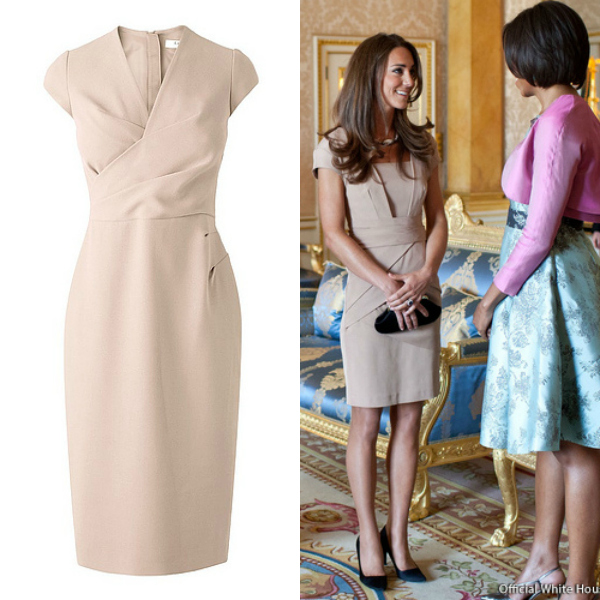 L.K. Bennett periodically rereleases new Sledge pumps to suit the season. This spring, they have added "marshmallow pink" and "mist grey" to their inventory.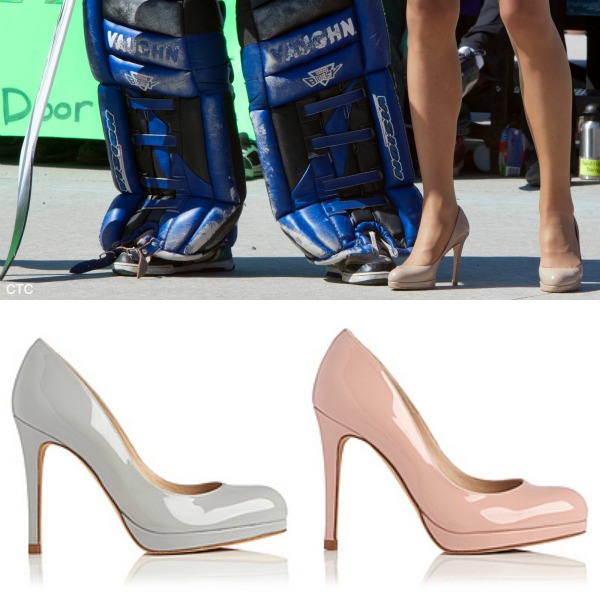 Currently, both styles are available on the UK/International L.K. Bennett website. I'm sure they'll be added to the US/Canada site too.  Pictured above:  Kate wearing the Sledge heels during a visit to Yellowknife, Canada.
L.K. Bennett offers 30% off their spring collection:
For a limited time, there's 30% off at L.K. Bennett including these fab RepliKate dresses.  The dress on the left is almost identical to Kate's "Detroit" dress.  The poppy print dress on the right is a fantastic alternative to the "Lasa" dress.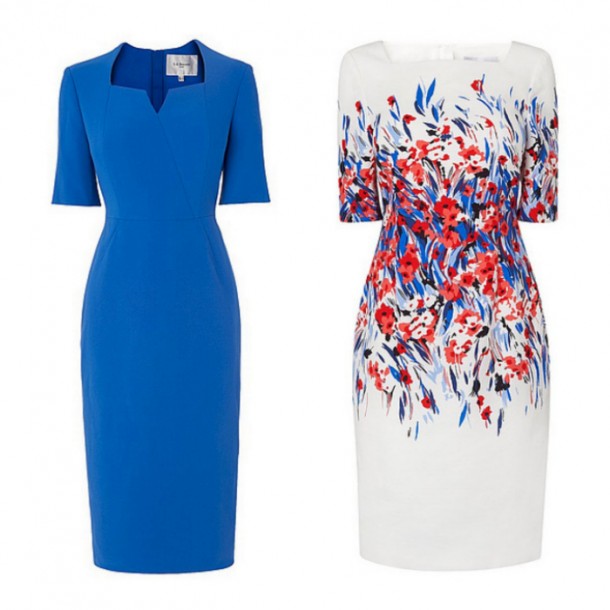 Note:  Valid on the LK Bennett UK/International site only.  NOT USA/Canada.  For a limited time only.
Kate's ME+EM top now comes in green:
We know Kate is a fan of the ME+EM Breton stripe top, she owns it in three colours: white with blue stripes, cobalt blue with white stripes and white with black stripes.  (See details here).


The company have recently released the top in a new colour for spring, white with emerald green stripes. Do you think we'll see Kate wear this one too?
Miss it and miss out: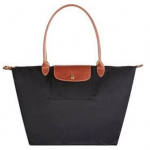 > Kate's medium Longchamp Le Pliage bag is reduced to $109 on MyHabit.com (an Amazon company)
> Use code SALE20 to receive 20% off all sale items at Sebago USA until the 30th April. There's a pair of printed Bala shoes in the sale.
> Kate's ASICS tennis shoes from last week are only $119.95 at Tennis Express. (Normally $130).
> Kate's Nike tennis top is reduced to £27.99 in pink and grey (XS only)