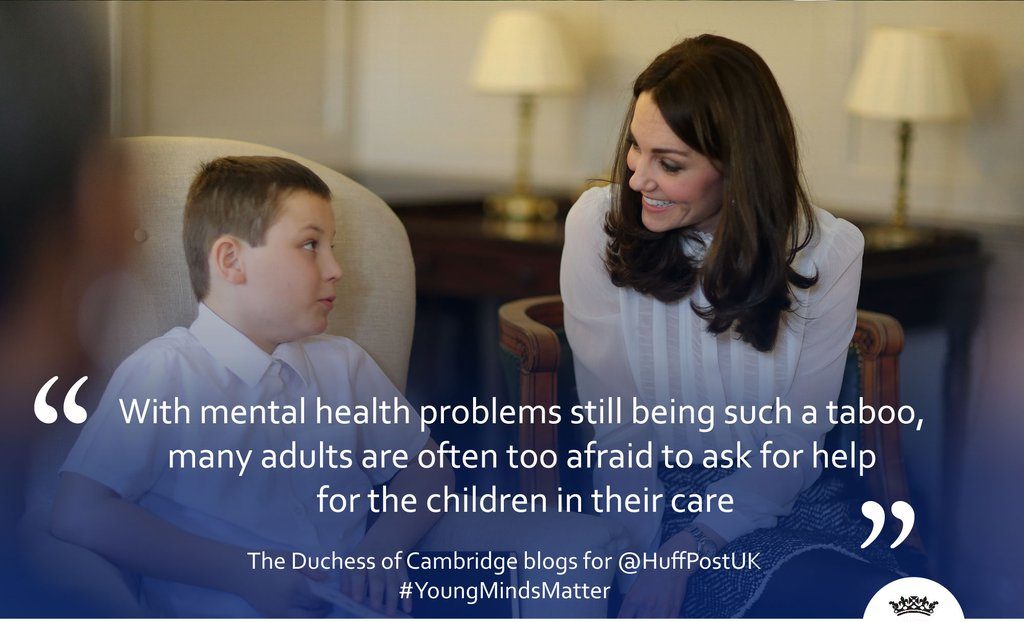 On 17th February 2016, the Duchess of Cambridge joined The Huffington Post UK Team at Kensington Palace to launch the "Young Minds Matter" initiative.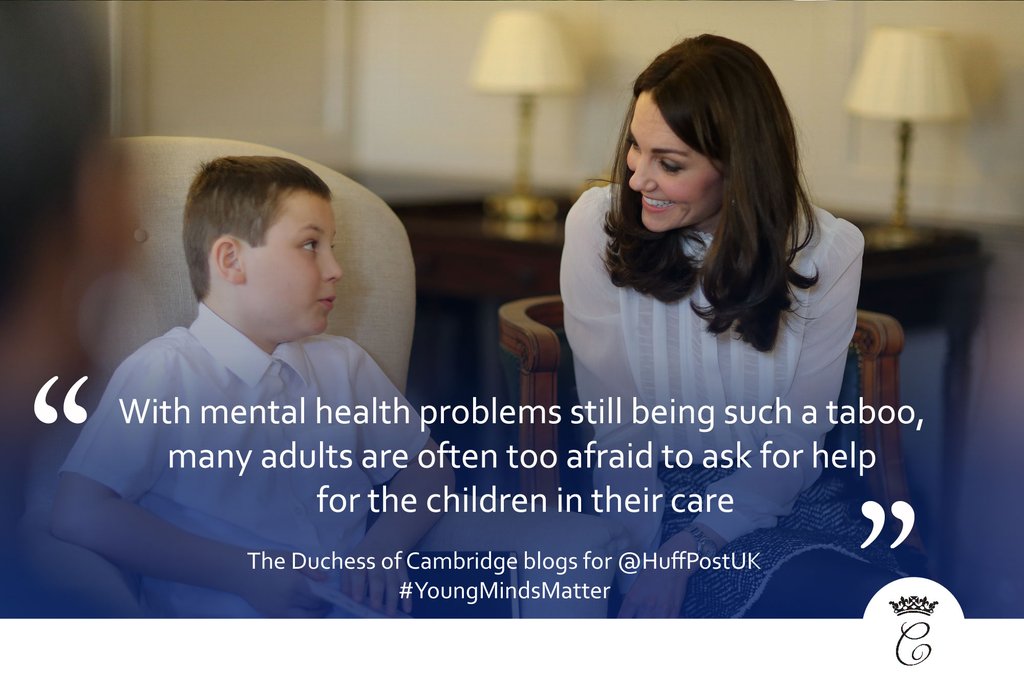 The new initiative aims to raise awareness around the topic of mental health in childhood.
"Together, we want to open up the conversation around mental health – an issue that's too often stigmatised and discussed only in whispers, if at all"
— Arianna Huffington, cofounder and editor-in-chief of The Huffington Post UK (source)
As Guest Editor, Kate penned an article for the site, highlighting the reasons why she has chosen to support the Young Minds Matter initiative:
"The mental health of our children must be seen as every bit as important as their physical health. For too long we have been embarrassed to admit when our children need emotional or psychiatric help, worried that the stigma associated with these problems would be detrimental to their futures."
In addition,  Kate commissioned a number of blog posts for the HuffPo website from the children's charities charities and organisations she works with and leading researchers in the field of mental health and young people.
If you'd like to read the articles, and view the "Young Minds Matter" section of the Huffington Post website, click here.
The Huffington Post launched a video to coincide with the inititive, which you can watch below:
https://www.youtube.com/watch?v=C9naBPVHlHw
The children who starred in the video visited Kate at Kensington Palace for the launch of the initiative:
In addition, Kensington Palace made an announcement:  Kate has become Patron of the Anna Freud Centre charity.  The organisation focuses on Children's mental health in the UK and is fundraising for a new "Centre of Excellence" in central London.  (You may recall Kate visited the charity twice last year, once in September to learn more about the new "Centre of Excellence" project and again in December, to the charity's end of term Christmas party).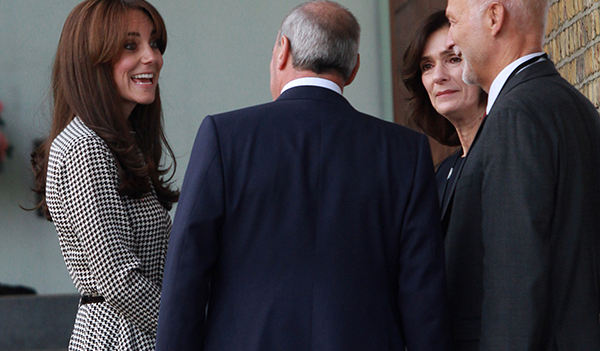 Kate's outfit:
Kate wore a couple of new pieces for the event.  The Mirror described Kate's look as "Office Chic".  Kate wore a high neck blouse from Reiss:


Specifically, she wore the brand's "Vinnie High Neck Blouse" in off white.  The blouse is cut from lightweight chiffon and features a textured stripe design on the front.


Here's how Reiss describe the piece:
"The cream Vinnie shirt is laced with vintage-inspired charm. Tuck it into a high-rise leather skirt and wear it with heels for a sophisticated look that works around the clock."
It retailed for $230 on Reiss USA and £120 on Reiss UK.
John Lewis did stock the button front shirt for £120 too, though this is now sold out.  Do check your local store, or sign up on their website for a notification when your size is restocked.
Kate opted for a Dolce and Gabbana skirt, made from a boucle wool blend in a grey and white herringbone pattern.   The skirt features five buttons and a "yarn fringe" detail peeking out from the side.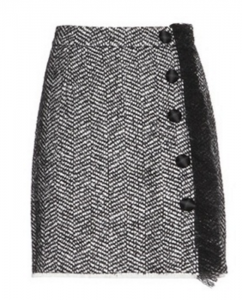 The skirt was available at MyTheresa.com, where it was described as a "modern approach to a classic".  It retailed for $537 (originally $895), though it is now sold out.
Kate opted for familiar pieces of jewellery, her Annoushka Baroque pearl drop earrings, suspended from Kiki McDonough hoops.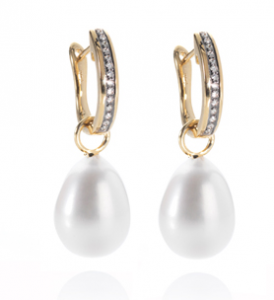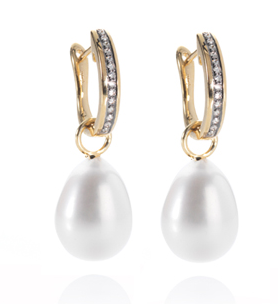 She also wore her Cartier Ballon Bleu wrist watch. Kate wears the 33mm size.  This watch retails for $3,975 (approximately £2,770 GBP) at JomaShop.com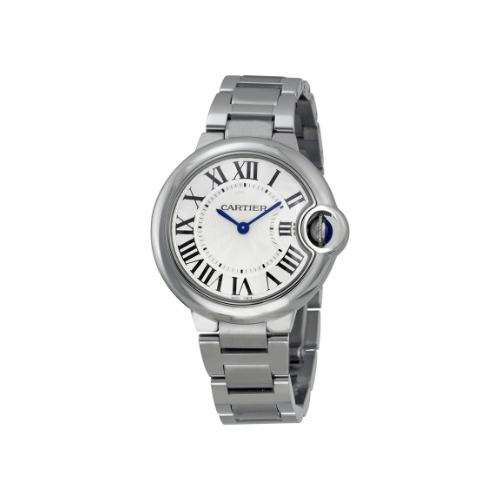 Kate brought back her Stuart Weitzman Power pumps in black suede for the engagement.