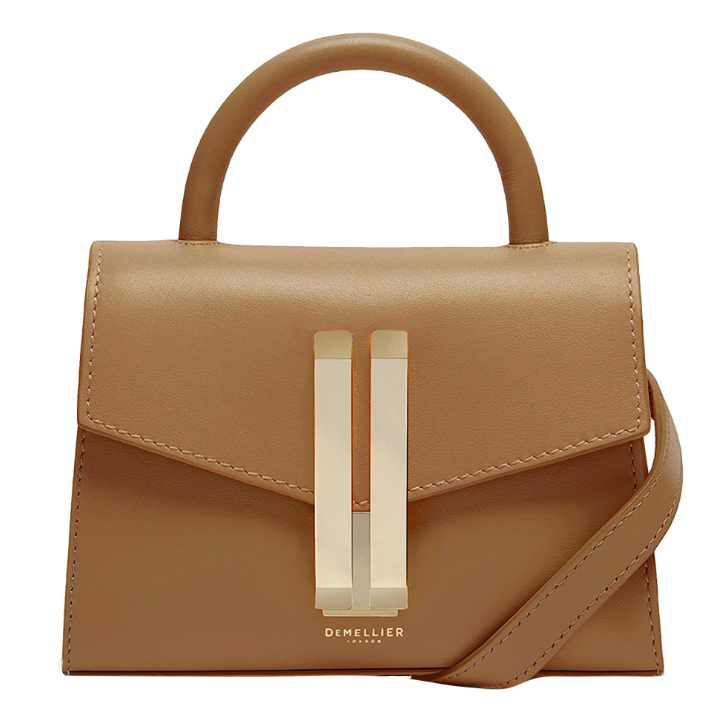 Kate Middleton owns the DeMellier Nano Montreal Bag in Deep Toffee Smooth.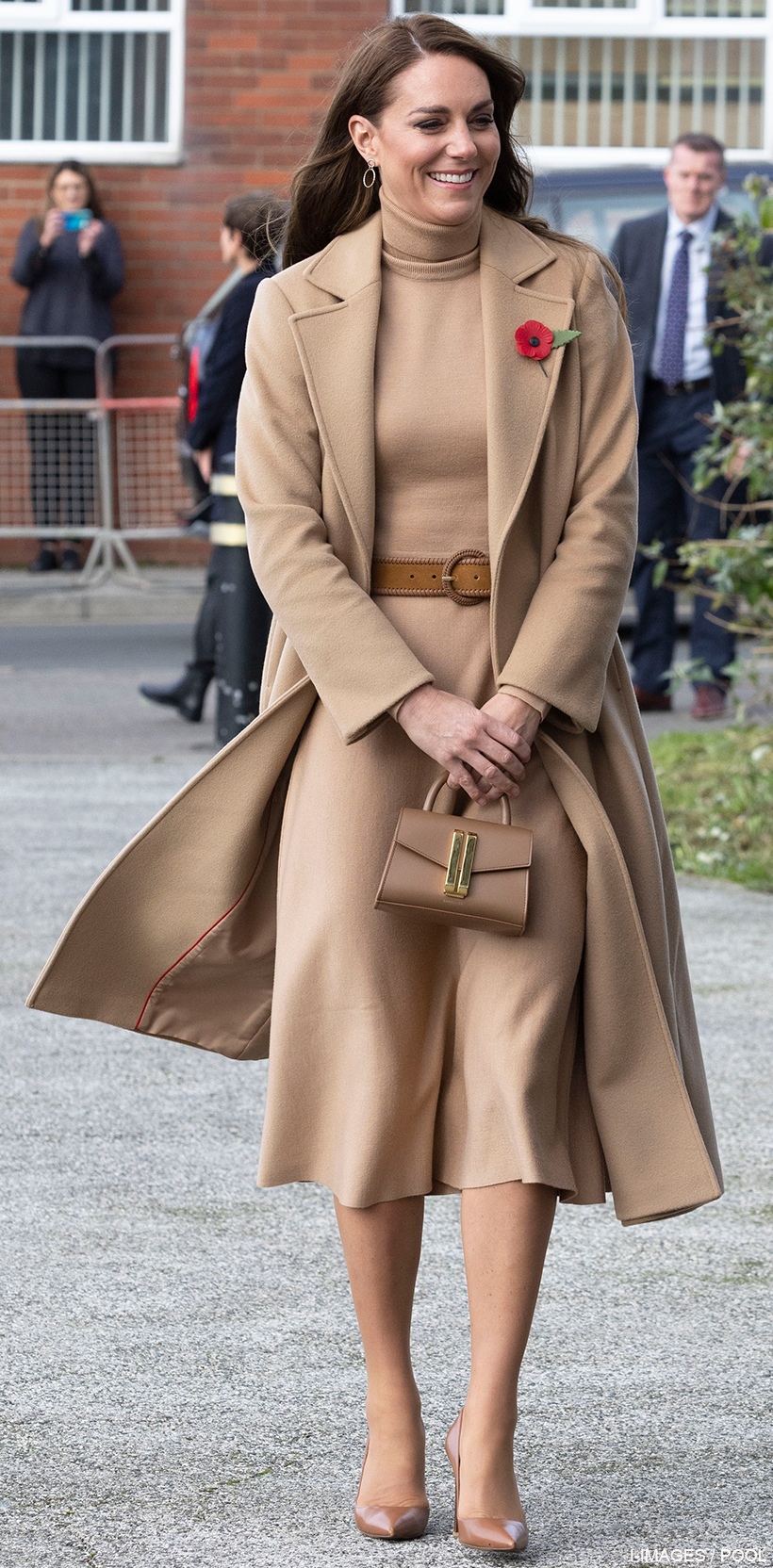 Kate debuted the small brown bag in May 2021. She has carried on three public occasions to date (pictured above and below).
It looks like Kate's ditched clutches for top-handled micro and midi bags—she's added several to her handbag collection recently.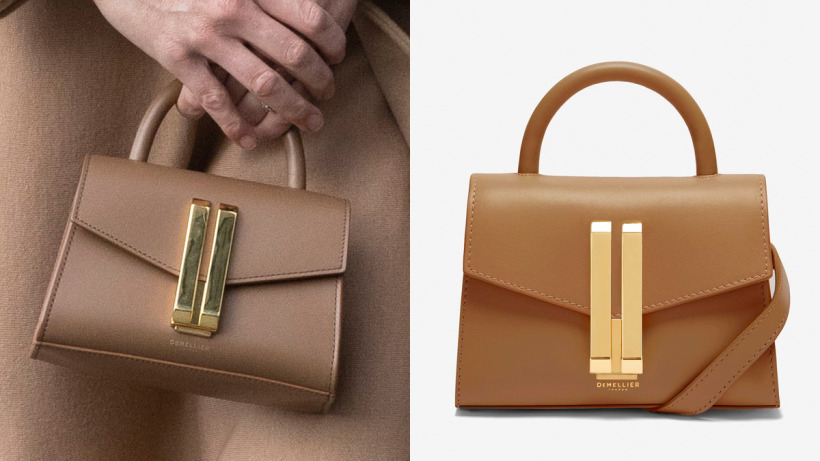 About the DeMellier Nano Montreal Bag:
The small brown bag features a sleek tubular top handle and two oversized gold bars on the closure. It comes with a removable/adjustable cross-body strap, which Kate has removed.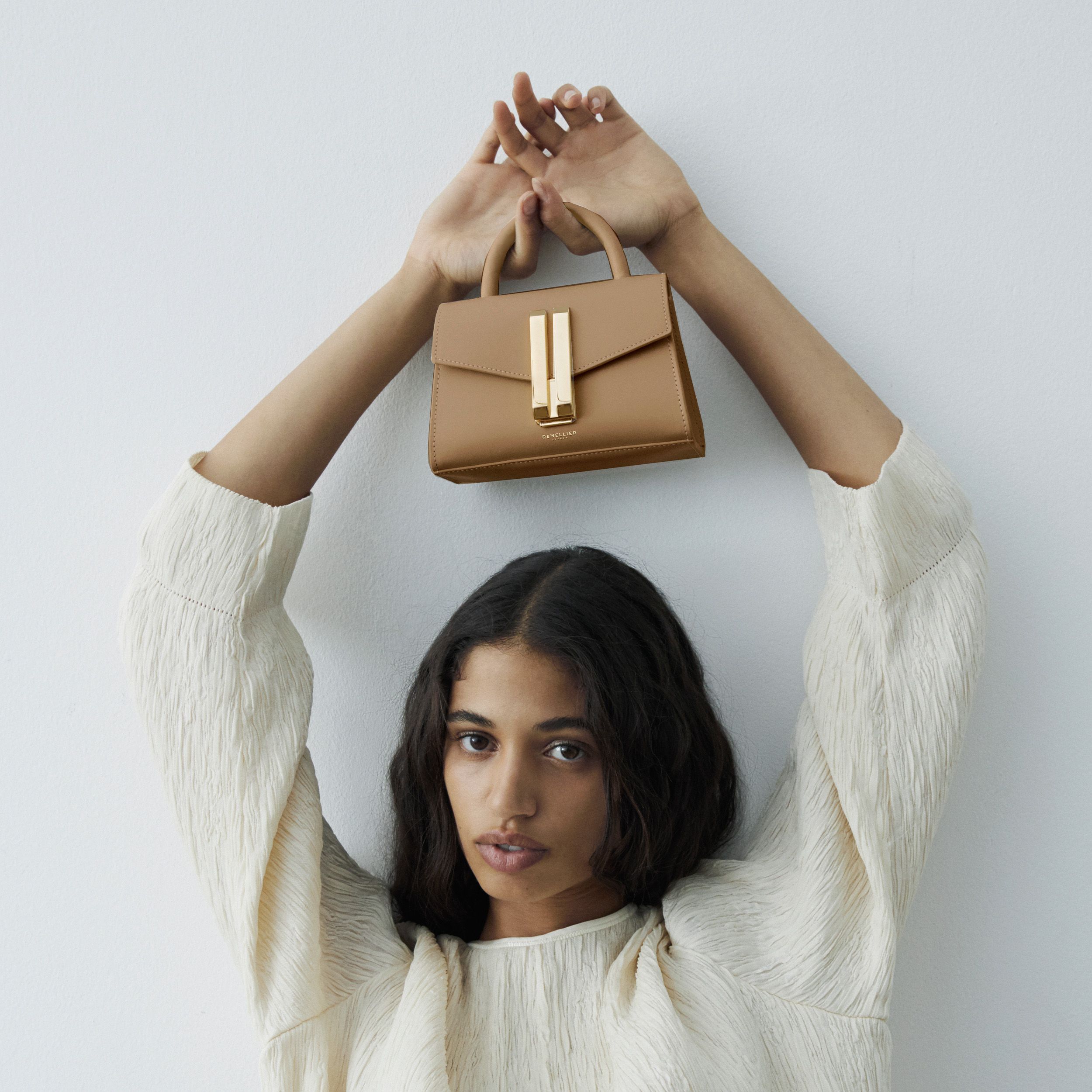 The exterior of the bag is made using soft, smooth cowhide leather. The interior is lined with luxurious black cotton. The small bag fits most regular-sized phones and essentials, like keys and a coin purse.
The chic bag comes in eight different colours. Kate carries the 'deep toffee' style, a delicious brown shade (shown above). Here's a look at the Montreal Nano in black: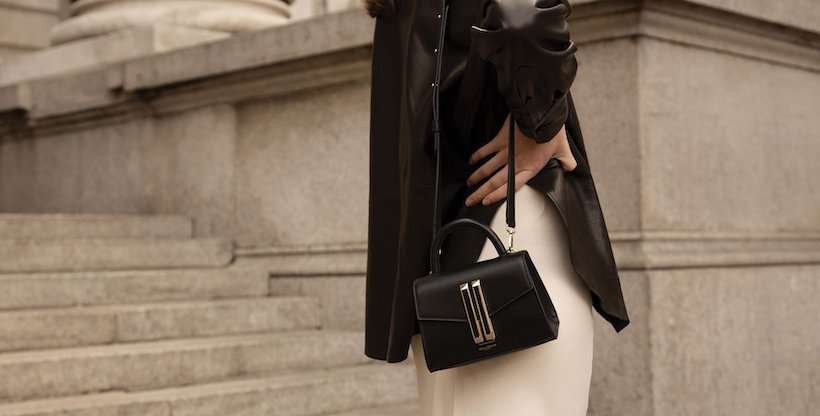 Where to buy Kate's DeMellier Montreal Nano Bag:
Did you spot Kate with this bag and NEED to own it? You're in luck. The bag is available to buy from DeMellier's website.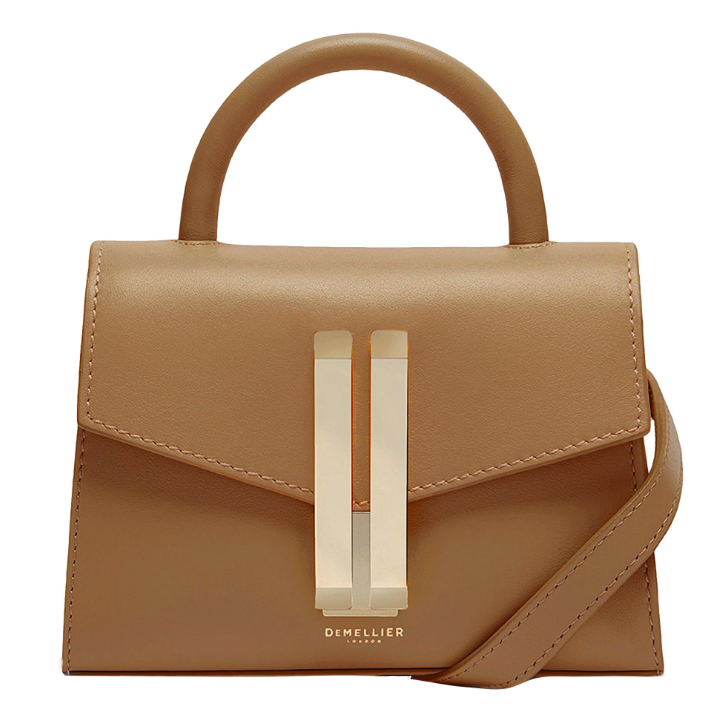 DeMellier Montreal Nano Handbag
Exact match! Kate clearly keeps abreast of trends because micro bags are having a moment. The Montreal Nano is compact yet practical, small but roomy enough for the essentials: phone, keys, purse. The perfect grab-and-go bag. Kate great, Kate owns two!

20% off with code BF20
DeMellier offer free worldwide shipping and returns, plus there's no tax or duties to pay on delivery to the USA, UK, EU, Canada, Australia, Hong Kong and others. Shop it on their website.
Does Kate Middleton own any other DeMellier bags?
Yes, the Princess owns this bag—the Nano Montreal—in navy blue too!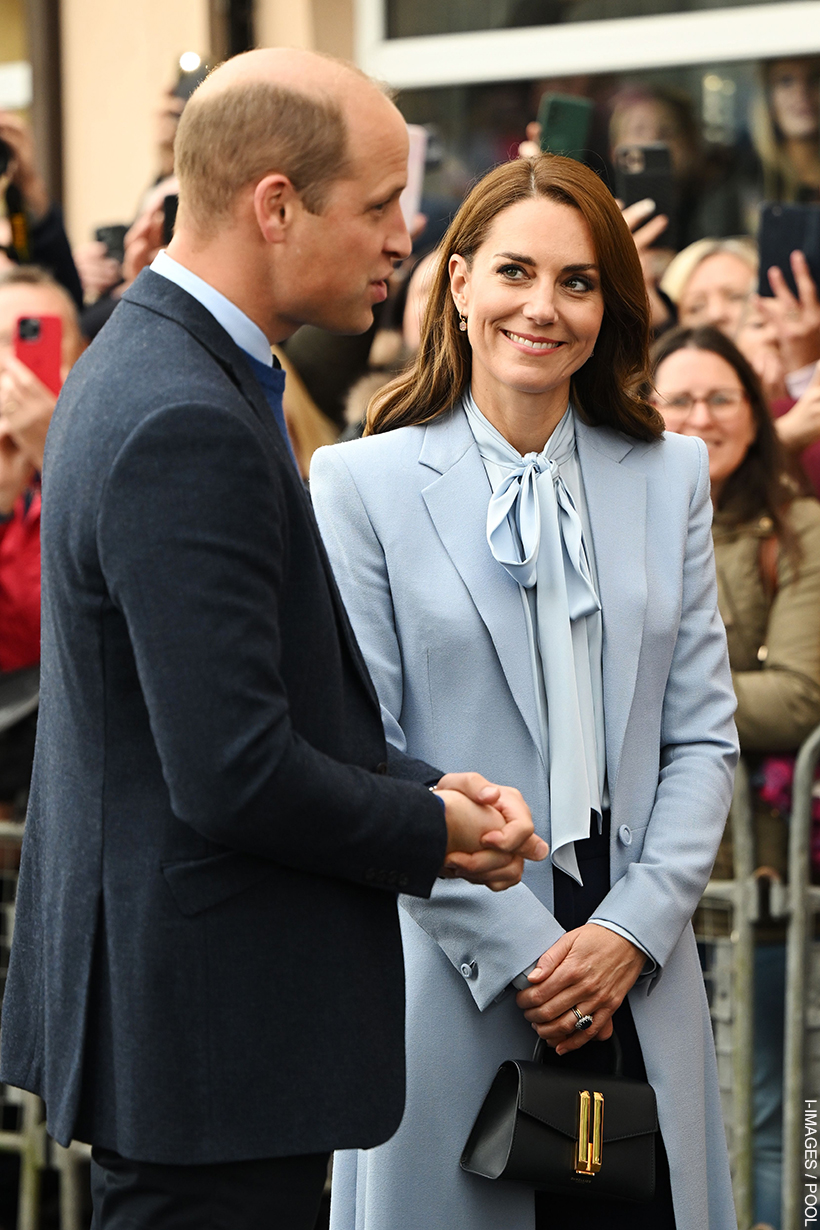 We've seen her carry the blue version twice, in public, to date.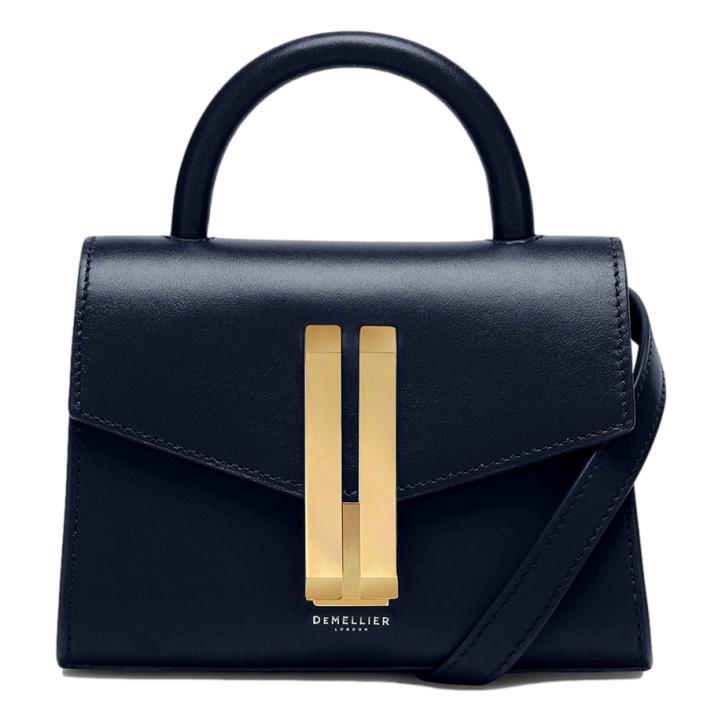 DeMellier Montreal Nano Handbag
Exact match! The Princess clearly couldn't resist adding the sleek navy version of the bag the her collection. Add it to yours by clicking the button below:
20% off with code BF20
A slow, sustainable and charitable choice:
Kate seems to have moved away from fast fashion in recent years, opting for sustainable choices instead. DeMellier's luxury bags are handcrafted using sustainably sourced materials. DeMellier try and avoid waste at every step of their manufacturing process, even leftover materials are given to local apprentice schools.
DeMellier also offer free repairs to ensure your handbag lasts a lifetime.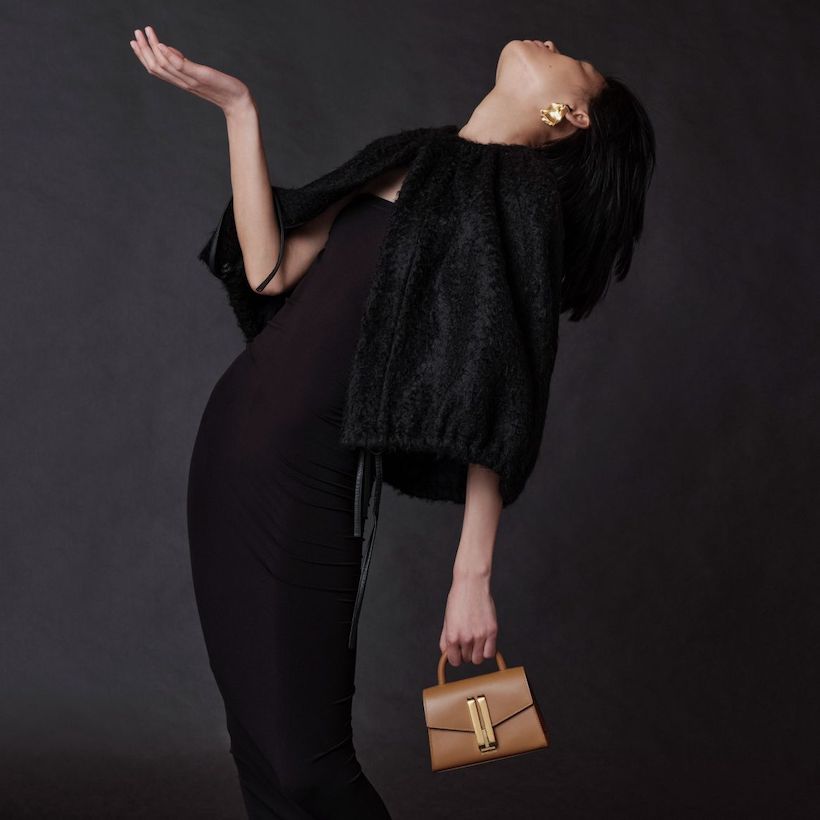 I think it's wonderful that DeMellier use a percentage of their profits to fund vaccines and treatments for children. The company works with the international children's charity SOS Children's Villages. Interesting fact: Kate has had three public engagements with this charity to date. I wonder if somebody from SOS connected Kate with DeMellier.
To date, DeMellier have funded over 260,000 vaccines and treatments in countries like Somalia, where 1 in 6 children will not live to see their sixth birthday.
Other Celebrities Who Carry the Nano Montreal
It appears this micro bag is loved by Fashion Royalty too. It's been spotted in the hands of model Jourdan Dunn and actress Kristen Bell.
20% OFF & free worldwide shipping
Use code BF20 – shop the exact bag here.