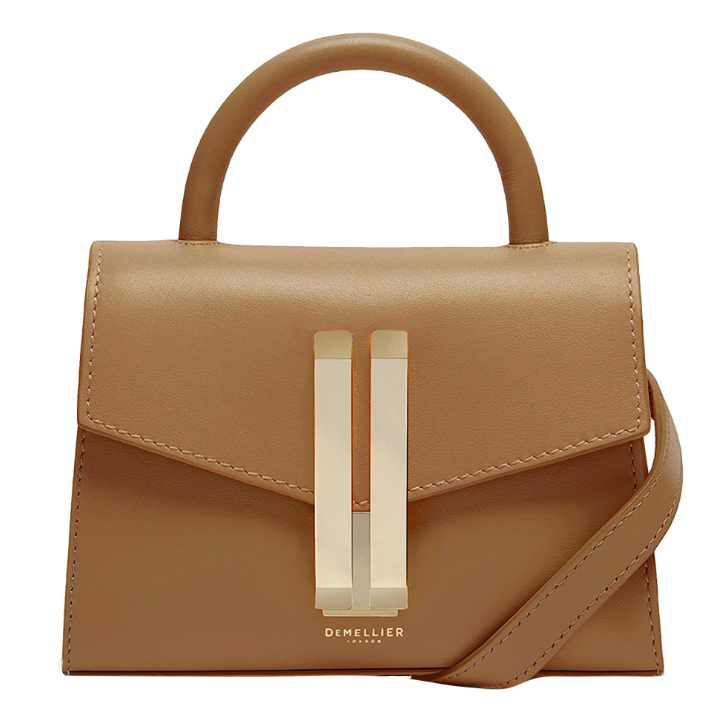 On the 7th of May 2021, the Duchess of Cambridge (Kate Middleton) spent the day in London carrying out engagements to mark the publication of her new book with the National Portrait Gallery, titled Hold Still: A Portrait Of Our Nation in 2020.  We spotted her carrying this new bag by DeMellier.  It's The Nano Montreal in deep toffee smooth.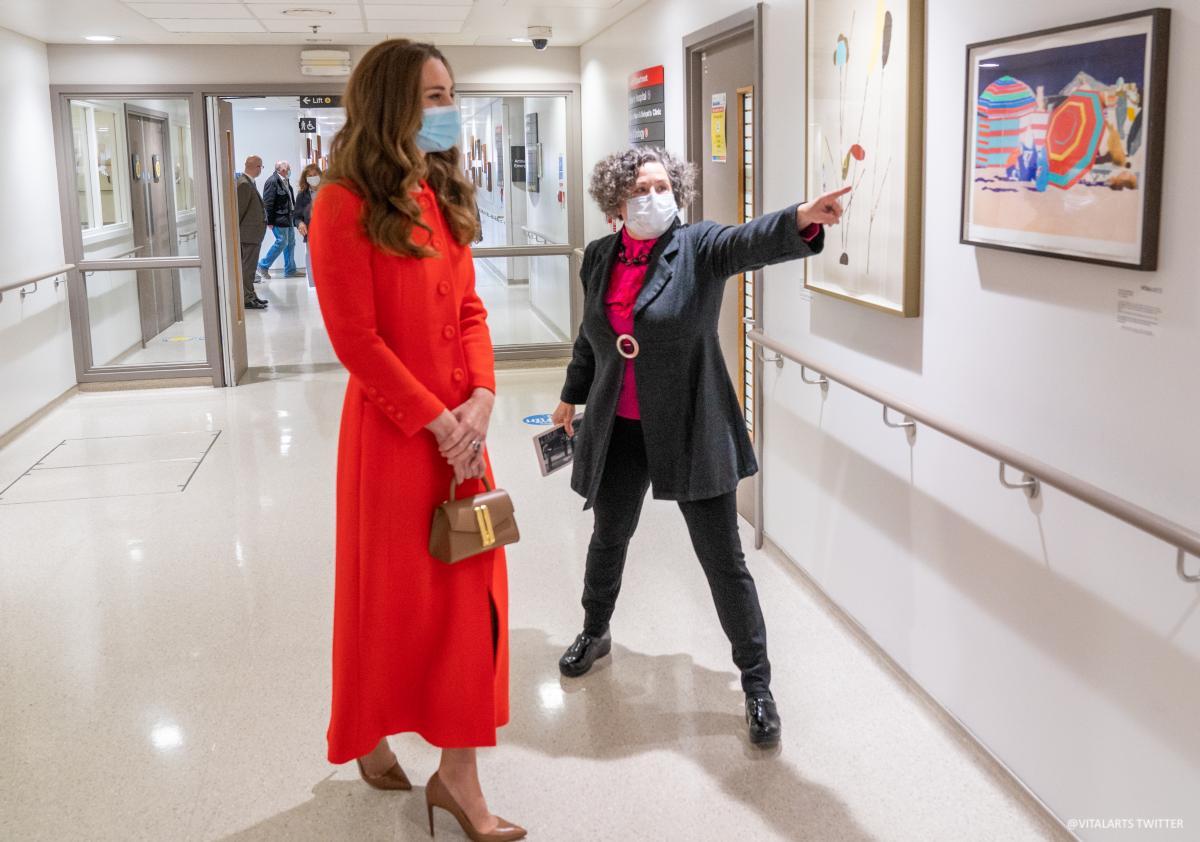 About the brown bag:
DeMellier describe the piece as "our take on the micro-bag trend".  The small cross-body bag features a removable/adjustable cross-body strap, which Kate did not use and a tubular top handle.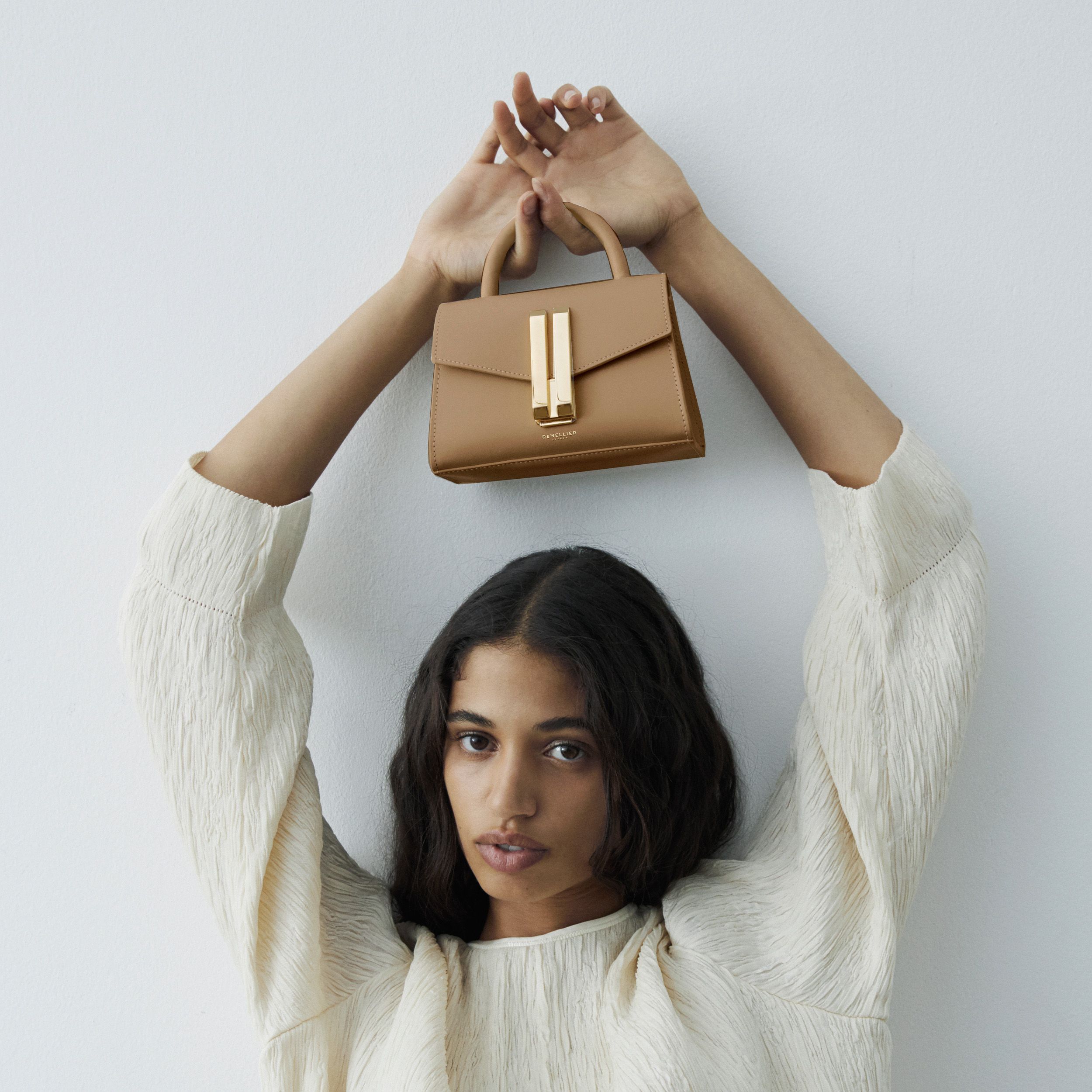 The exterior of the bag is made using soft, deep toffee smooth cowhide leather. The interior is lined with luxurious black cotton. It's finished with gold hardware.
Ordering the bag:
RRP: £295
Of course, the piece sold out as soon as Kate carried it.  However, DeMellier say you can pre-order the bag for delivery in June.