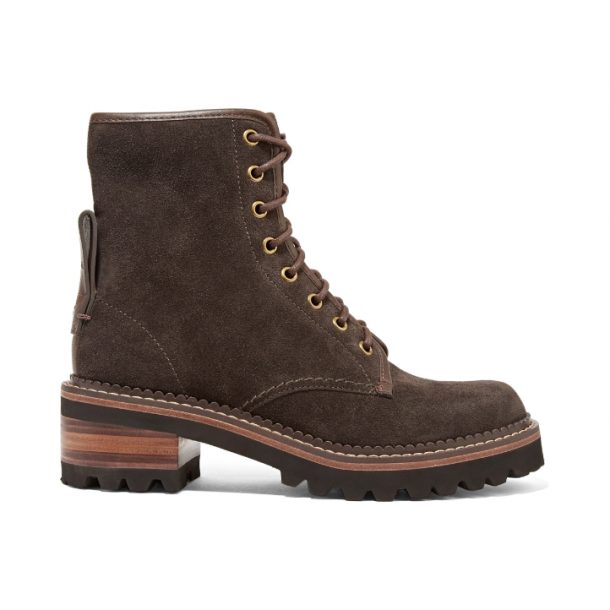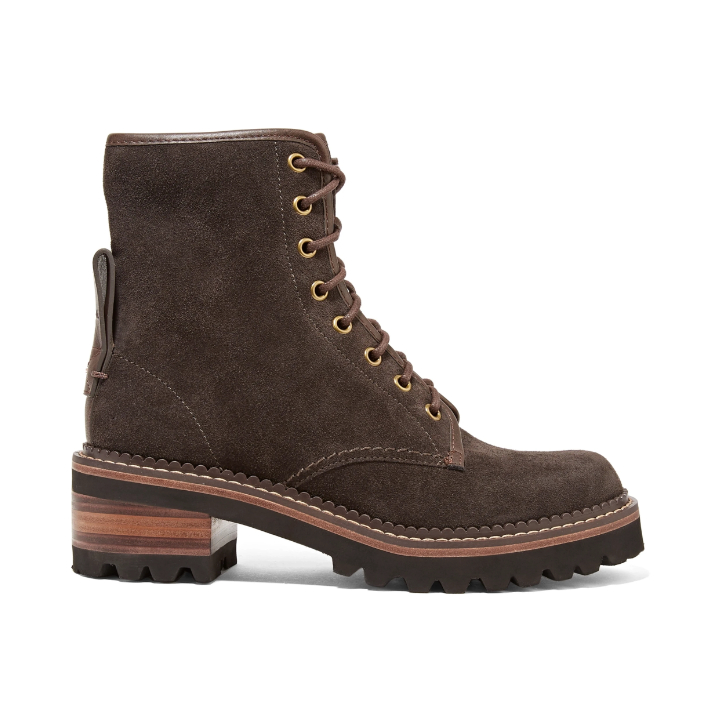 If you enjoy seeing Kate dressed in casual attire, you're not alone. I think it's because her relaxed style is far more practical for mere mortals like us. As much as we love the glittering gowns and snappy skirt suits, her outdoorsy looks can be copied for a weekend in the countryside, a stroll around the park and even the school run! I think that's why we love these chunky brown combat boots so much. They're from the French brand, See By Chloé.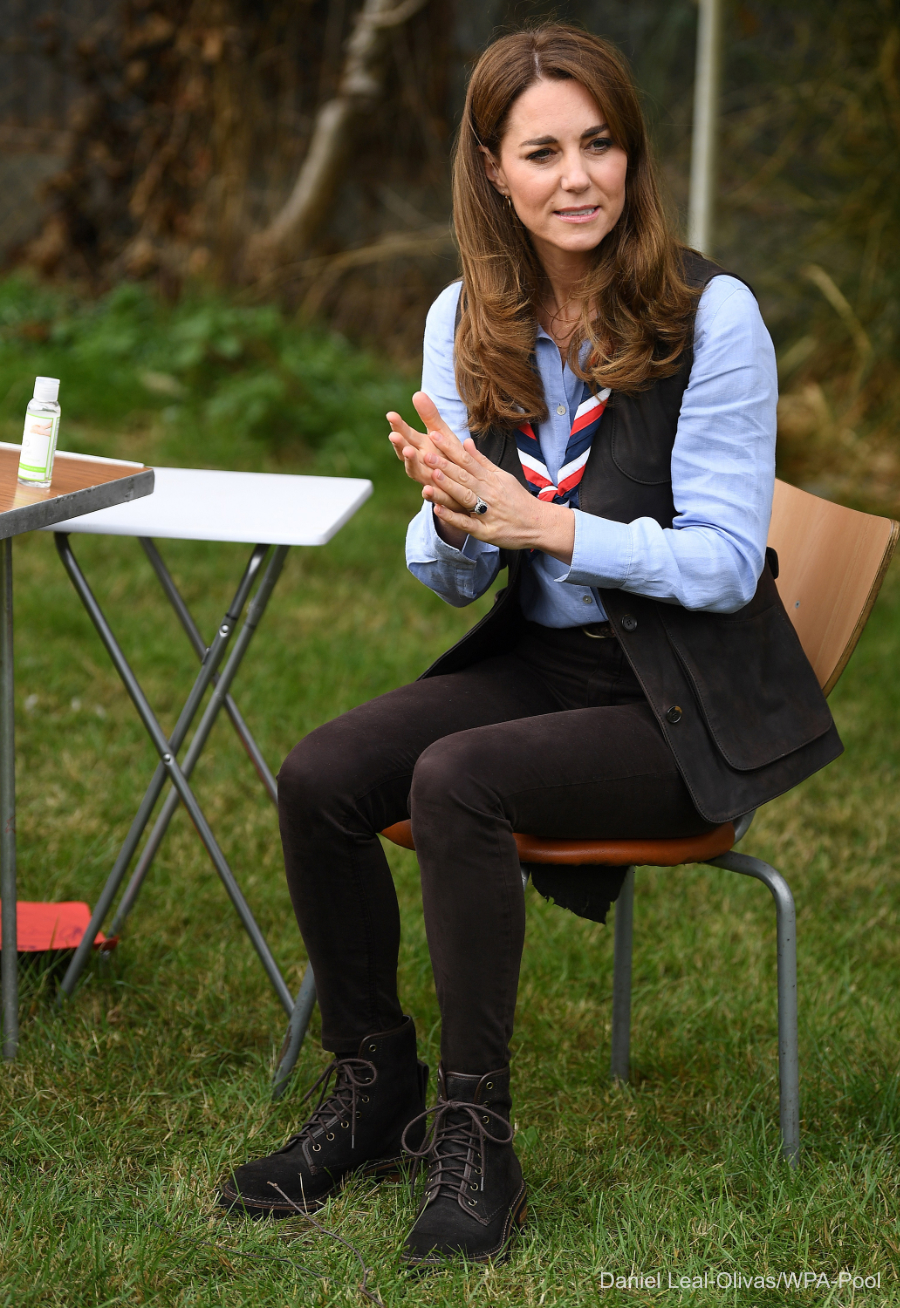 Kate's worn these lace-up boots eight or nine times to date (there's some discrepancy on how engagements are counted! Kate wore them twice on the same day, to two different engagements with slightly different outfits!)
Most recently, Kate wore the boots to visit the Scouts in Glasgow, as part of the COP26 climate change summit hosted by the United Nations.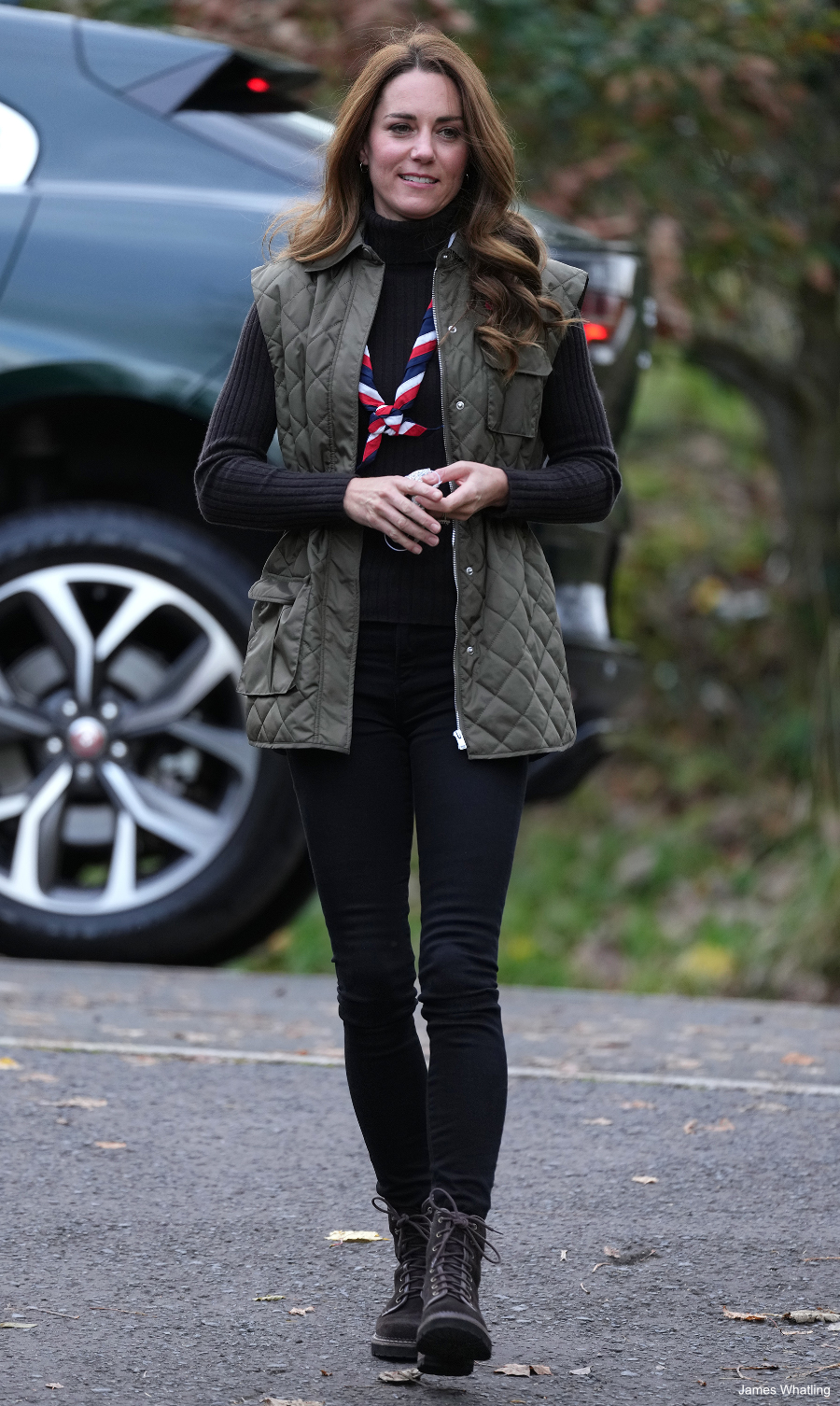 About the Combat Boots:
The dark brown suede combat boots feature tonal leather trims and logo-embossed heel tabs on a chunky tread sole. Sadly, they're now sold out in this exact style. They retailed for $445 at Net-A-Porter.com.
Kate Middleton wearing See by Chloé:
While See by Chloé isn't one of Kate's go-to labels, we have seen her wear the brand once before. She wore a dress from their Fall 2016 line. It was cream-coloured with long sleeves and a fit and flare silhouette. Pictures and more details on this page.
About See by Chloé:
See is a diffusion line by French luxury brand Chloé. It was launched over 20 years ago under the creative direction of Stella McCartney. Net-A-Porter describes See by Chloé as "the hip girl's answer to idiosyncratic cool." Shop some of our favourites in the widget below.