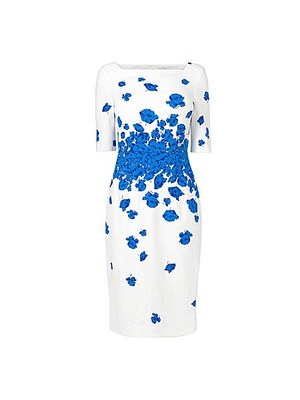 In 2016, the Duchess of Cambridge (Kate Middleton) visited Keech Hospice in Luton.   She wore L.K. Bennett's Lasa Poppy Print Dress in "snorkel blue".
This isn't the first time Kate wore the poppy print dress.  It first made its debut in 2014, during the Royal Visit to New Zealand and Australia!   Kate wore the dress during a tour of a Royal Australian Air Force Base: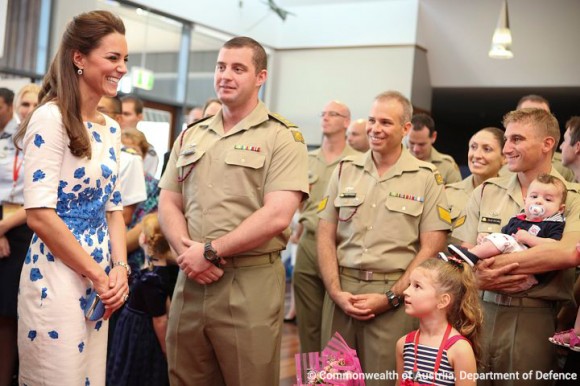 The blue and white floral Lasa dress was (and still is) very popular amongst fans.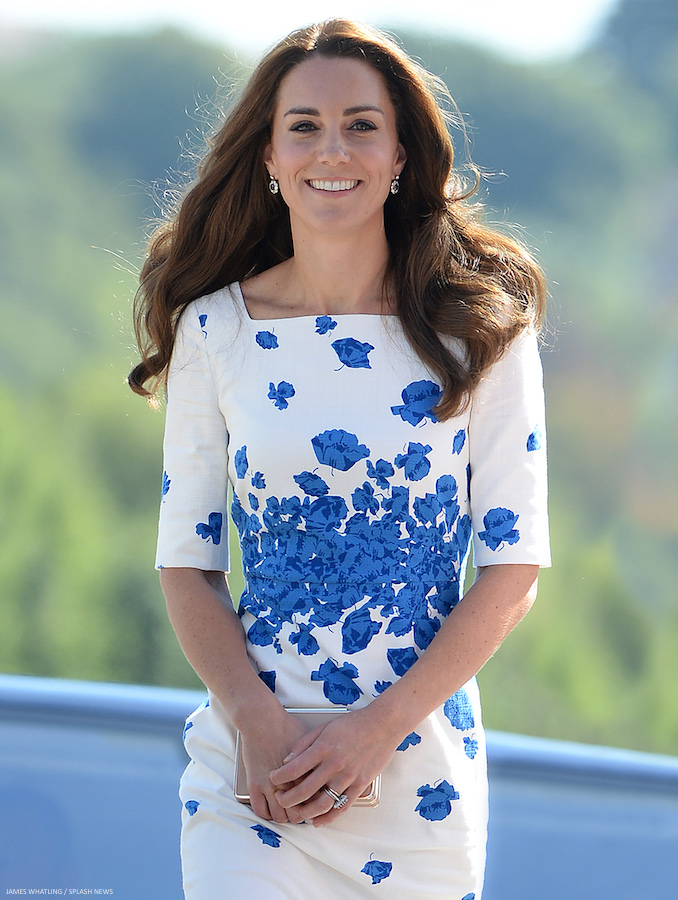 Where to buy Kate's dress:
The dress was already low in stock before Kate wore it, due to its popularity.  (A few different celebrities wore the Lasa dress before Kate did. Scroll down to view details).  The only place it can be purchased now is eBay.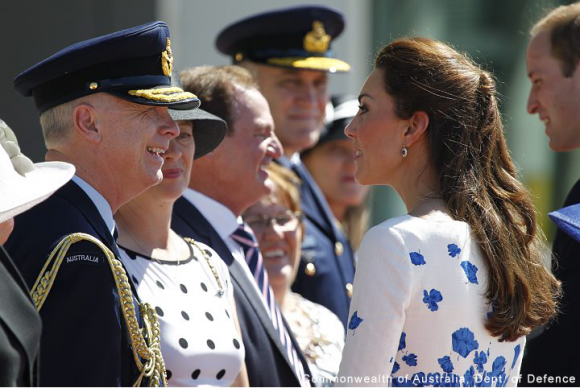 About the L.K. Bennett Lasa Poppy Dress:
The Lasa dress came in two colours before it sold out, a bright and cheery orange and a cool, vibrant blue named "snorkel" (as worn by Kate).  Below, we show the blue snorkel colour: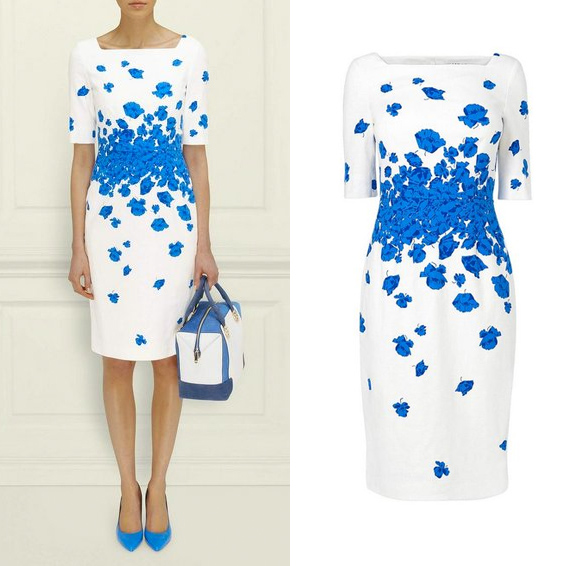 And here's a look at the Lasa dress in the beautiful red-orange poppy colour: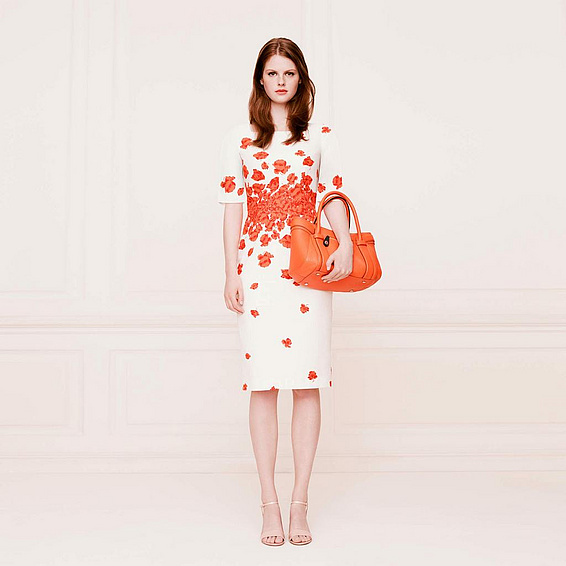 Here's how L.K. Bennett described the Lasa dress:
Let your spring style blossom with the Lasa dress. This silhouette-skimming style comes adorned with bright poppies, arranged in an artful print against a white backdrop. This is the modern way to wear florals, whether at a wedding or summer party, so keep accessories minimal – a pair of pointed heels and a sleek, colour pop clutch is all you need.
Details:
The Lasa dress is mid-length and hits the knee,
It is made from 67% cotton, 32% viscose, 1% spandex,
It is lined with 100% polyester,
The dress features a floral poppy print,
The dress features bust darts, zip fastening and a petticoat,
It is not machine washable.
The Lasa dress originally retailed for £245 / $245 at L.K. Bennett.
The Lasana dress:
After the original Lasa dress sold out, L.K. Bennett released a new version named "Lasana".  The dress different from the original; L.K. Bennett added fluted sleeves and a more graphic poppy print.  Below, we show the dresses side-by-side:
Despite their differences, the Lasana dress was strikingly similar to the "Lasa".  Both featured the bold coloured "exploding" floral design on crisp white fabric.  The Lasana came in three different colours, hot pink, bold yellow and black/pink.
Lasa dress celebrity fans:
As I wrote above, the L.K. Bennett Lasa dress was already popular before Kate wore it.  A number of celebrities wore the piece in 2014: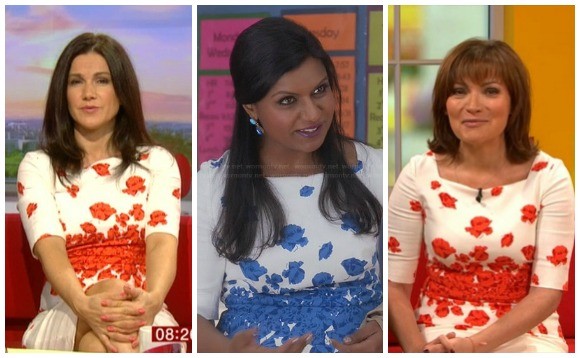 Celebrities from left to right:
Susanna Reid (Spotted.Tv) /  Mindy Kaling (WornOnTv.net)  /  Lorraine Kelly (Spotted.Tv)
The Lasana dress was a popular choice too!  Below, we show TV presenter and Britain's Got Talent judge Amanda Holden in the yellow poppy print dress during a meeting with the Queen.