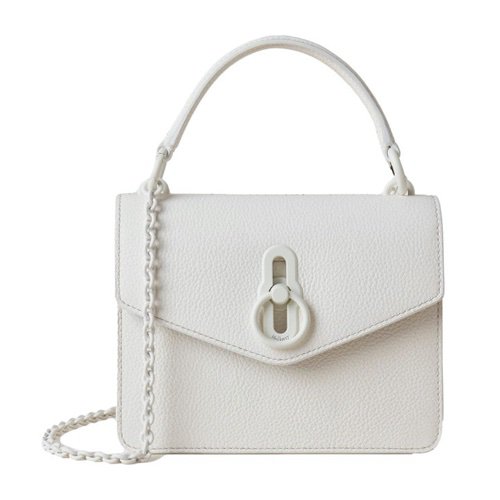 Kate Middleton owns the Mulberry Amberley Small Crossbody bag in white. She's carried on four public occasions to date.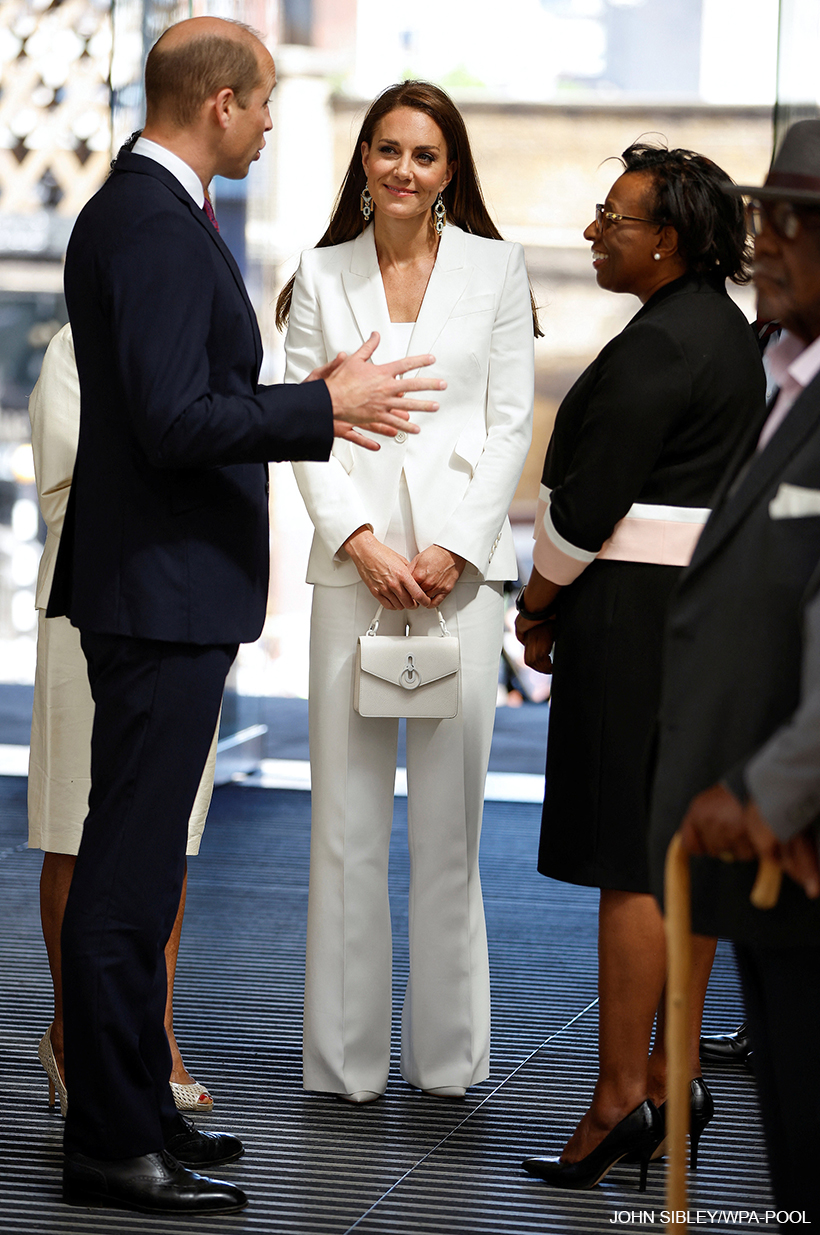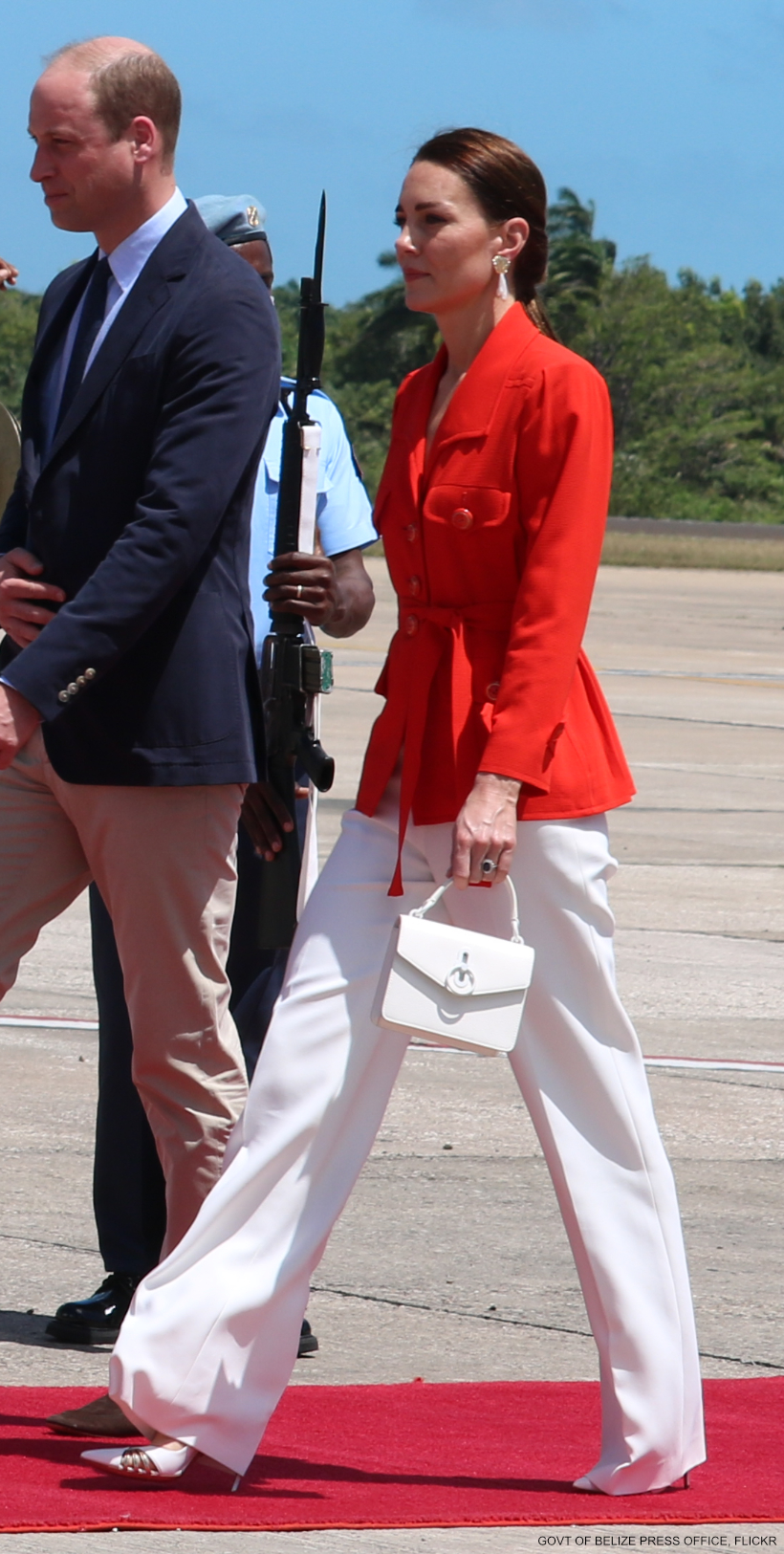 She carried it to two Wimbledon games in July 2021, while departing Belize in March 2022 and during a visit to the National Windrush Monument in June 2022.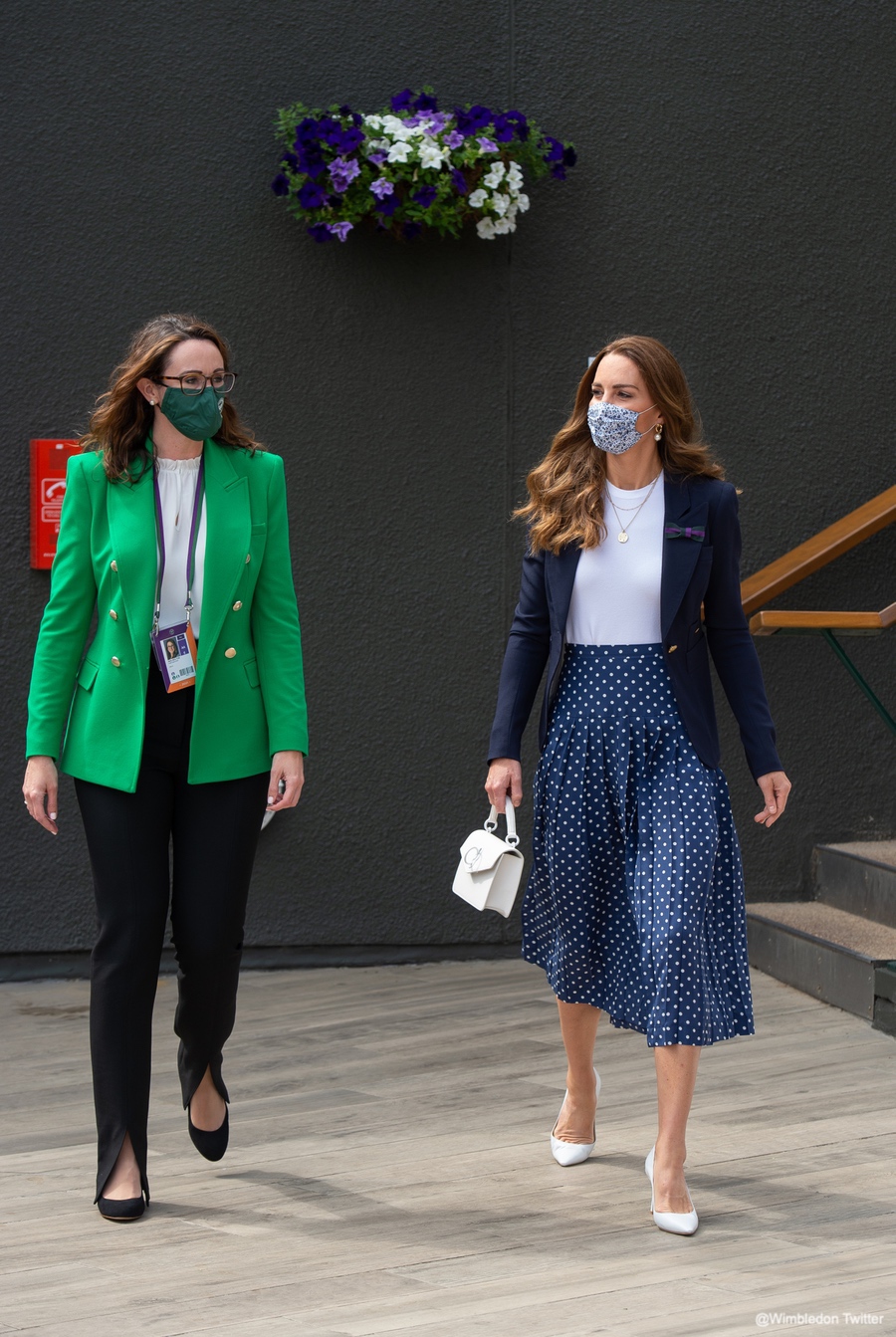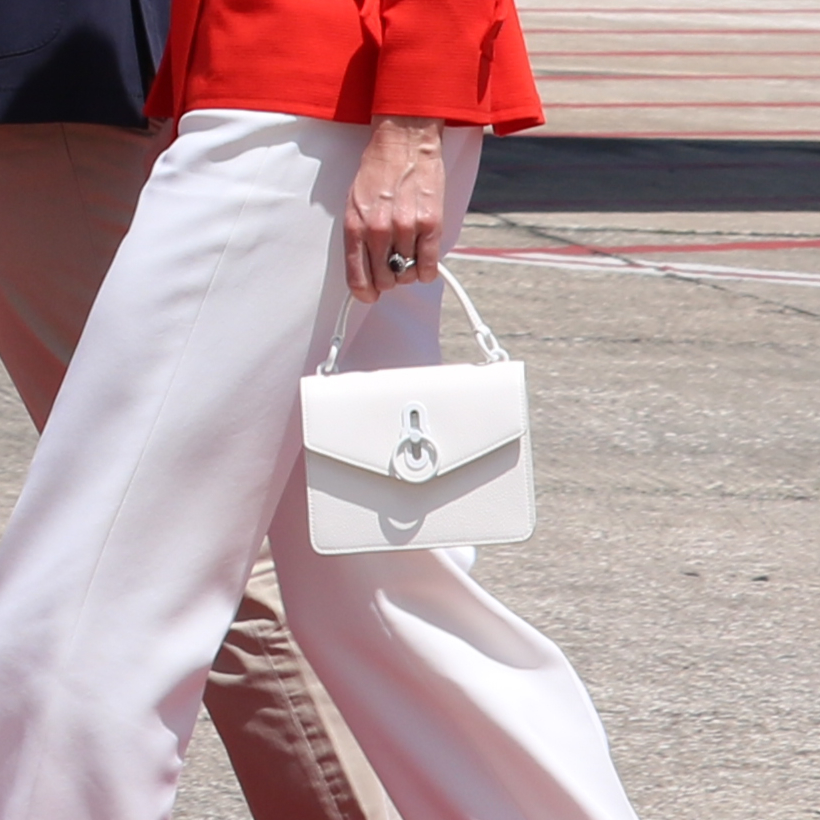 About the white bag:
The white bag features a flap-over front with tonal white ring hardware and Mulberry's geometric rider's lock closure—also rendered in white. The bag is from Mulberry's equestrian-inspired Amberley collection.
The leather bag came with a crossbody strap, which Kate removed (she often does this with her bags, opting to carry them in her hand instead).
A new addition to the Amberley family, the Small Amberley Crossbody keeps the equestrian Rider's Lock of the original, and places it on a charming new silhouette. Tonal colouring updates this vintage-inspired shape for modern lifestyles.

Mulberry.com
Kate also owns the Mulberry Amberley bag in black croc—