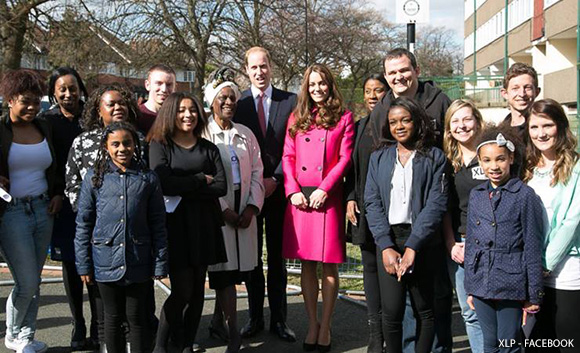 In late March 2015, The Duke and Duchess of Cambridge carried out a series of royal engagements in South London, each focussed on supporting development opportunities for young people in area. They were Kate's last public engagements before the birth of her second child.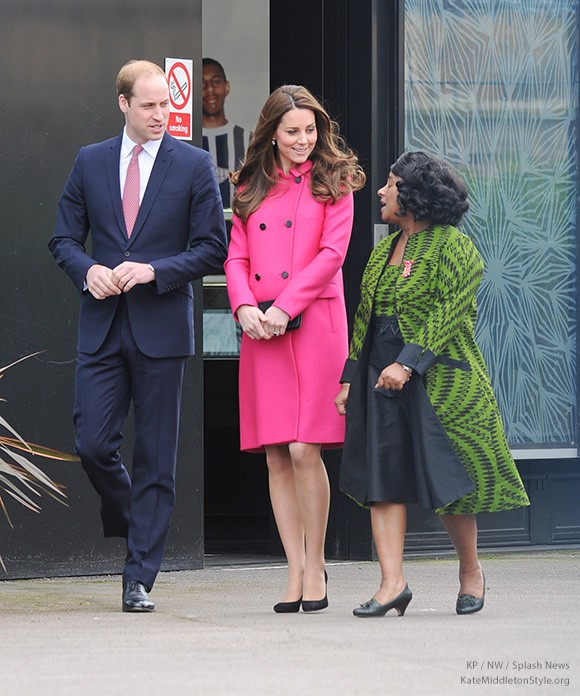 The first engagement was at the Stephen Lawrence Centre in Deptford. The centre was named after 18-year-old Stephen Lawrence, who was stabbed to death by a group of white youths in April 1993. Stephen aspired to be an architect and so his mother, Baroness Lawrence, set up the charity to provide support and buseraies to budding architects in his memory.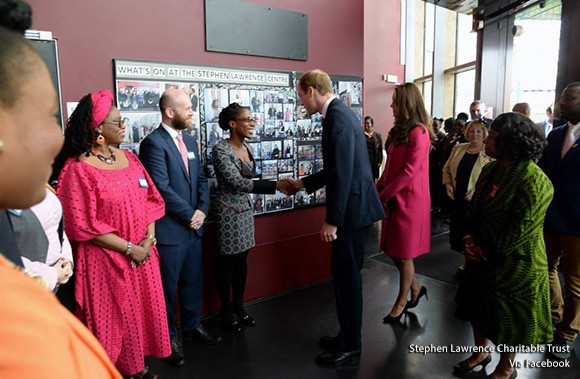 The royal couple met with Baroness Lawrence and spent time touring the centre, meting other members of staff and volunteers. During the tour, William and Kate were given the opportunity to view some of Stephen Lawrence's architectural work.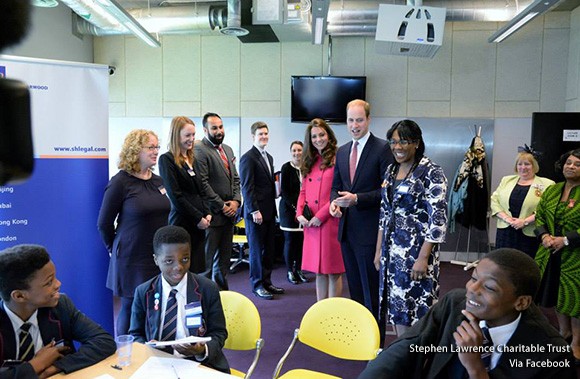 The couple viewed the centre's Harris Academy law workshop, which aims to raise pupils' career ambitions through lecturing and mentoring, and they were shown plus they were shown a digital journalism project called The Write Way, which encourages young people to develop their literacy and IT skills. Finally, the royal party viewed an exhibition of work by the Architectural Bursary recipients before the visit concluded.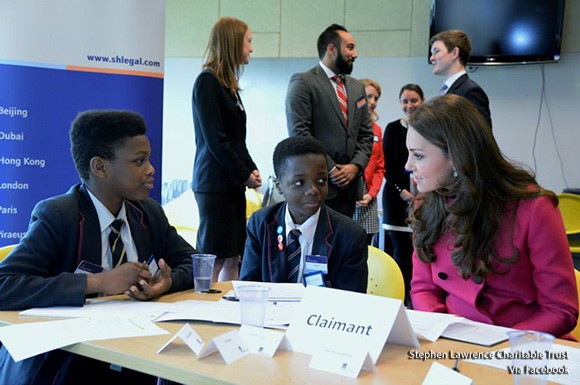 Next, the couple headed over to XLP, a Christian urban youth charity located in Gypsy Hill, South London. The charity helps to create positive futures for young people and empower children from deprived inner city estates to realise their potential. They help children who are coping with family breakdown, unemployment, gang life and educational failure.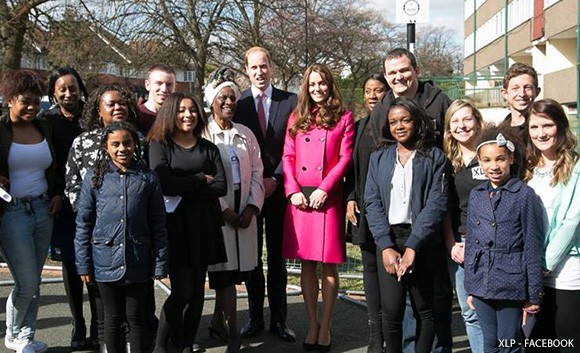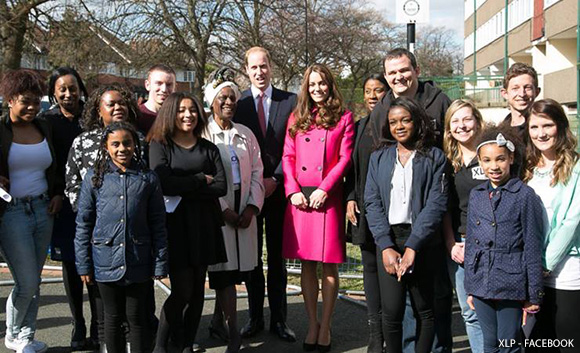 William and Kate watched a special performance by young people from the XLP Arts project at Christ Church in Gypsy Hill before hearing from Steven Ekpenyong, a 23-year-old who was helped by the charity. Before Steven encountered XLP, he was planning a robbery with his friends. While his friends were sent to prison for seven years, Steven decided to get involved with XLP, and now works as the charity's director of sports, as well as playing semi-professional football for Herne Bay FC.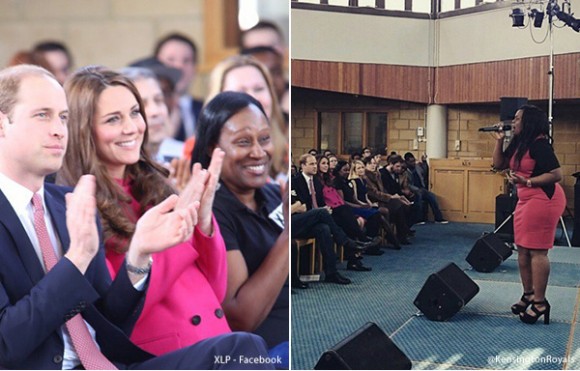 The couple's third and final engagement was at the Hazel Grove Estate in Sydenham. Their Royal Highnesses viewed the facilities provided on the XL-R8 Community Bus Project before touring the X-Mobile Recording Studio, which was parked alongside. The royal couple met with many of the young people who have benefited from XLP's work.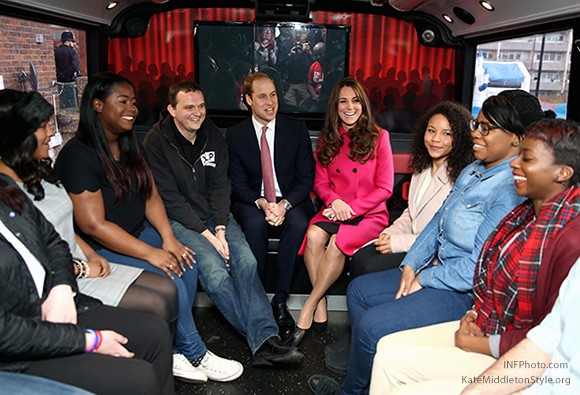 Kate's outfit:
The Duchess of cambridge wore a hot pink coat by Mulberry.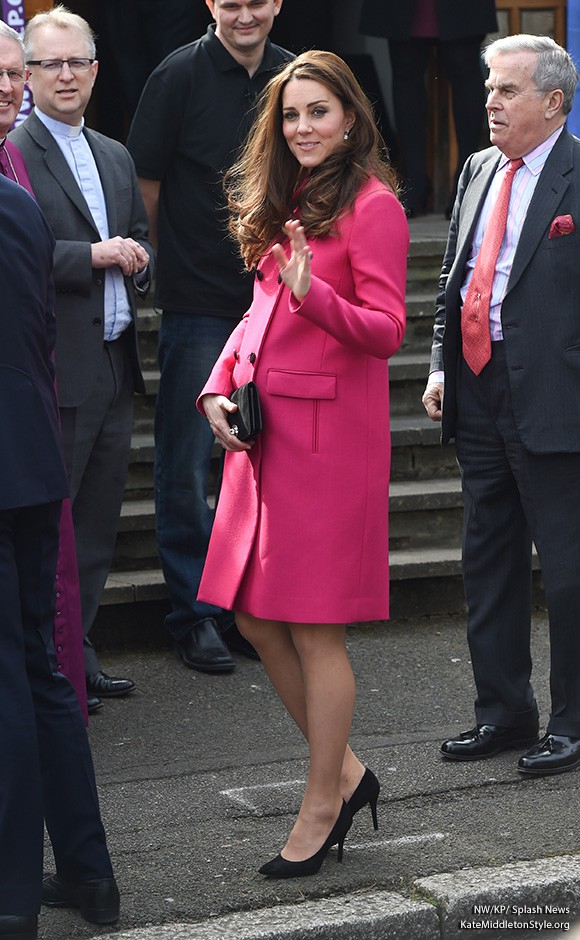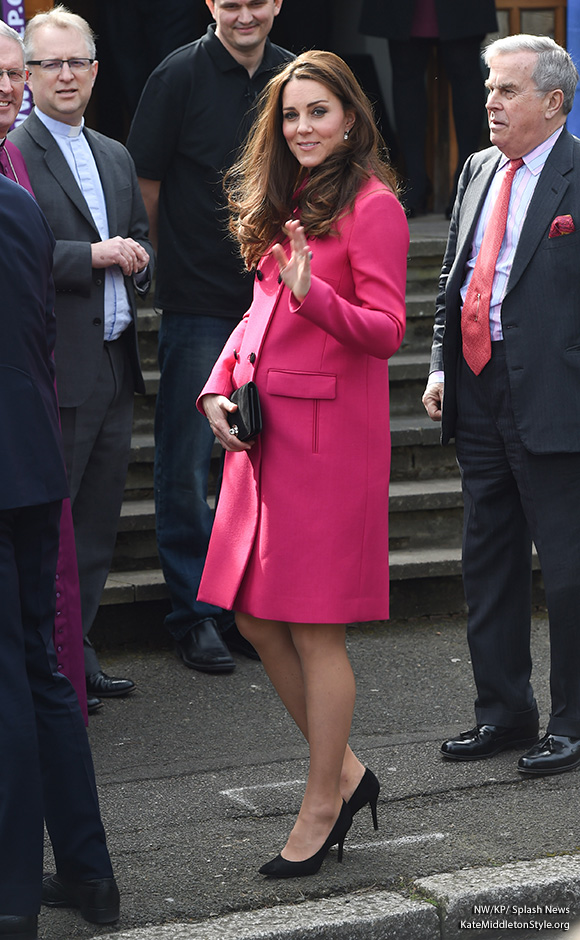 The Duchess has worn the double breasted coat previously, during a visit to New York back in December 2014.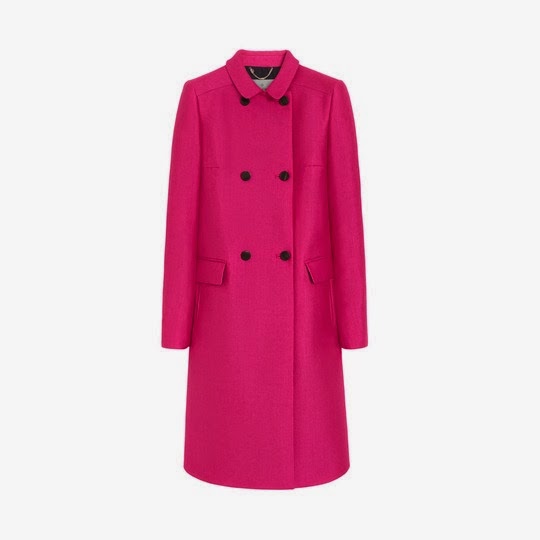 The coat is crafted from a wool/silk blend, features horn buttons, front pocket detailing and a rounded collar.  Mulberry no longer stock the piece.
Here's how the piece was described at Mulberry.com, where it retailed for £870 (according to Polyvore.com)
A double-breasted coat is a timeless winter style with a reassuringly classic silhouette. Updated in vibrant Cerise, this version has beautiful finishing details including elegant horn buttons and contrasting Midnight Blue lining. A double breasted coat for women. Double breasted style. 6 Horn button closure. Symmetrical front pocket detailing. Branded Mulberry lining. Contrast coloured lining.
The Duchess wore her Stuart Weitzman Power heels in black suede.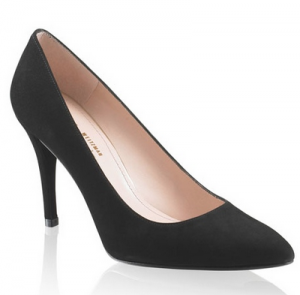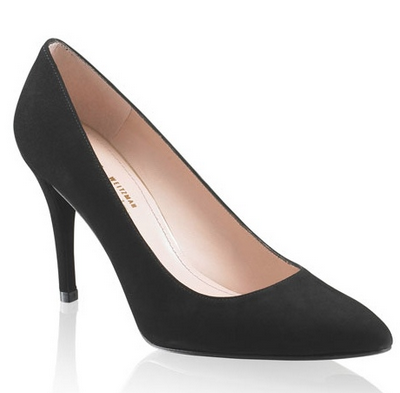 She carried her coordinating black suede clutch bag, also by Mulberry.   (Here we show the bag in black leather).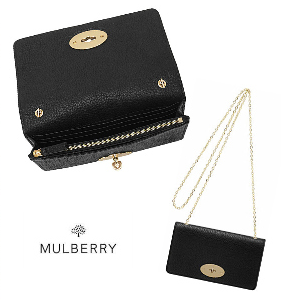 Kate's new (we believe) Kiki McDonough pink morganite "Classic" earrings made a comeback for this engagement.  (Below, we show the Duchess wearing them at a recent, previous event).