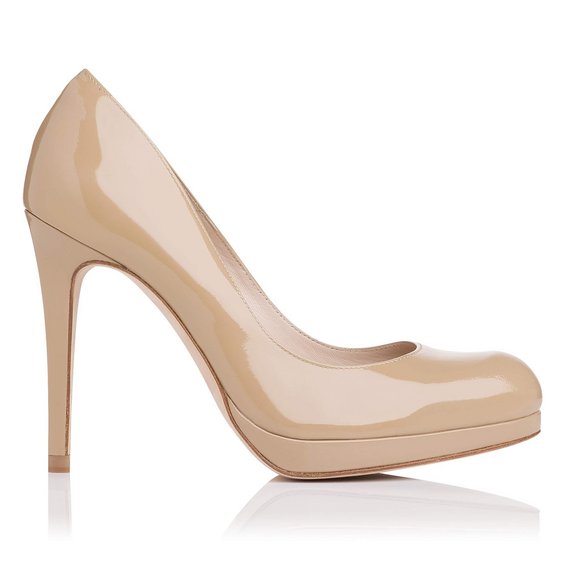 Kate Middleton wore the nude L.K. Bennett Sledge pumps on a regular basis between 2011 and 2014.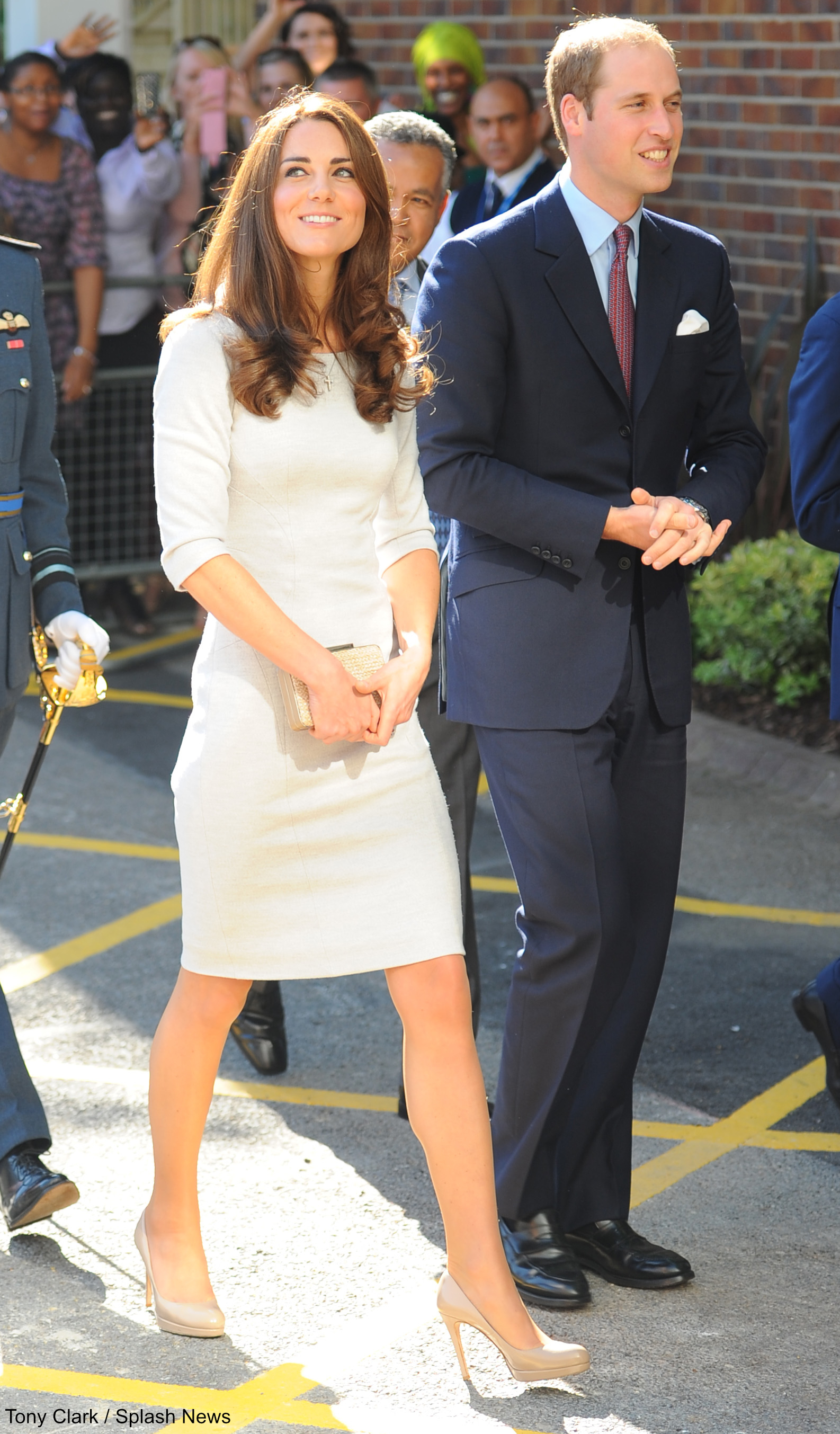 As Kate wore the Sledge shoes (pretty much exclusively) for four years, it's safe to say they're both comfortable and durable.  Ideal if you spend all day on your feet meeting members of the public!
Where to buy L.K. Bennett Sledge pumps:
Sadly, L.K. Bennett no longer make the Sledge pumps.  However, you can find both new and preloved pairs for sale on eBay.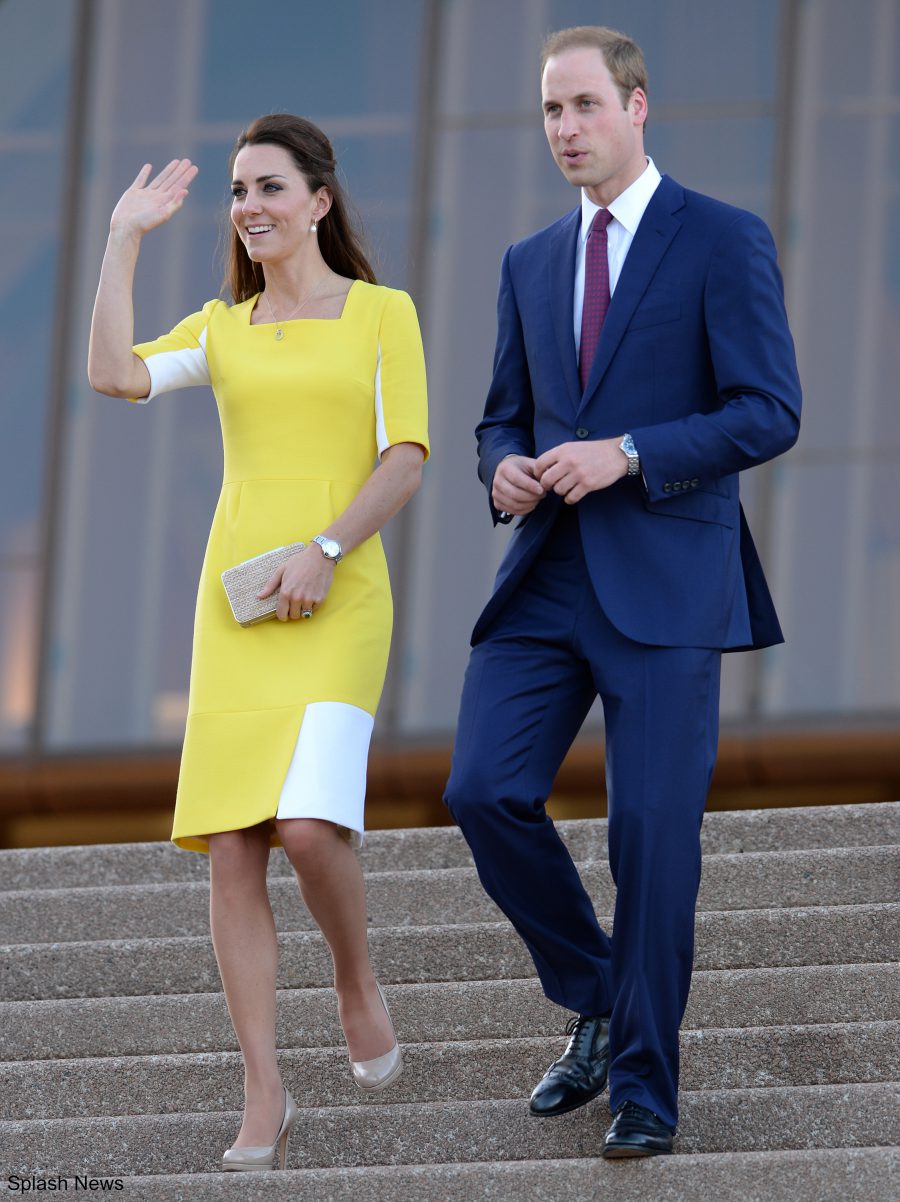 About the L.K. Bennett Sledge shoe:
The Sledge court shoe is made from patent leather, features a platform and large heel.  L.K. Bennett describes the shoe as follows:
Sledge is a sleek, versatile platform in a modern, gloss patent leather. The feminine and sculptural toplines balance the amount of exposed toe cleavage. The built-in comfort factor ensures you won't want to take these off, as they take you from desk to dinner effortlessly. Sledge is worn consistently by some of the most stylish women in the world.
ShopBop calls the nude shoes "ladylike", while Nordstrom calls them "a perfectly sized platform".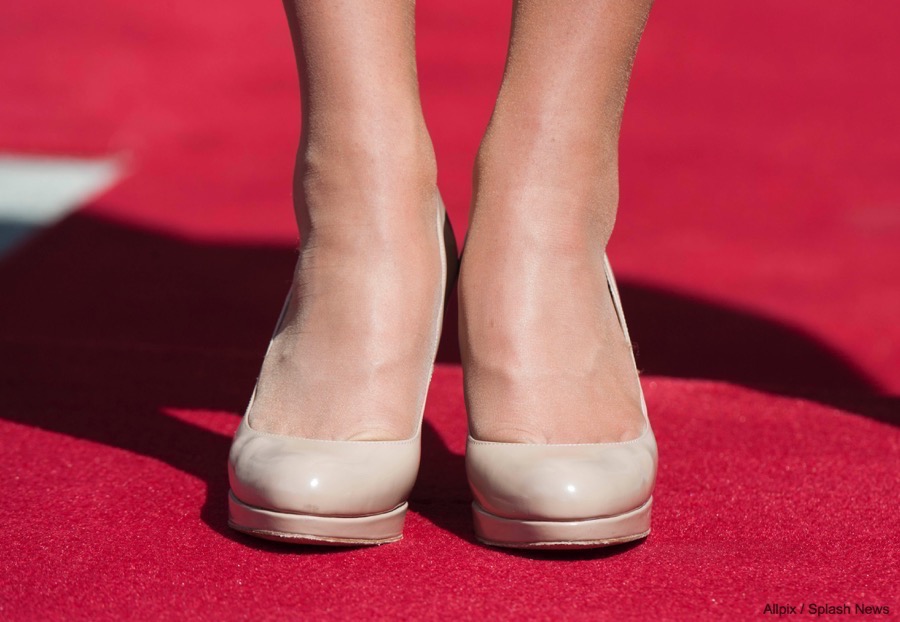 My review of Kate's L.K. Bennett Sledge pumps:
I wanted to buy a pair of Kate's Sledge pumps to wear to a wedding back in 2012.  In the end, I opted for the patent charcoal grey colour, because they matched my outfit.  Here's a picture of me wearing them: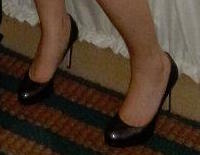 This was the first time I'd worn the Sledges out of the house, and you did see a little toe cleavage, but the leather soon stretched and the toes disappeared.   I found the Sledge platforms to be super comfortable; I can see why Kate wears them so often.  My feet didn't really ache or get sore – you don't feel don't feel like you're wearing huge high heels.
Sizing:
I bought the Sledge pumps in a UK size 7.  I typically buy EU41 shoes, which is a 7.5 in some stores and 8 in others.  I think in an ideal world, a 7.5 would have been perfect for me, but I tried on the 8 and they were far too big.  The size 7 Sledges pinched a little, to begin with, but then they stretched for me.    I noticed that L.K. Bennett does sell some styles in half sizes – I'll certainly buy half a size up on any future purchases.
My Verdict:
I've worn my Sledges several times now and I really love them.  Further, I have chunky ankles and I think these really elongate the leg.  They made me feel very ladylike!
Reheeling and re-soling your L.K. Bennett Sledges:
One of the events I attended was outdoors.  I was worried about water damage to the bottom of my Sledge shoes, so I took them to Timpson and had a very thin, beige half sole applied to the bottom after the first wear (this was recommended to me by a friend).
Just be careful when getting them re-soled – tell the Cobbler explicitly that the shoes are expensive and need extra care – the man at Timpson nicked a tiny bit of the patent leather near the sole, but it's not very noticeable.  I've been thinking about using a Sharpie to cover it over!
During one evening, I scuffed a bit of the patent leather on the heel.   I took the shoes back the Cobbler and he put a little glue on the shoe which fixed the issue nicely.  You cannot really see the scuff mark now.
Also worth knowing – L.K. Bennett provides a spare heel tip with the shoes.
Please note: L.K. Bennett did NOT compensate me for this review; I paid full price for my L.K. Bennett Sledge pumps and simply reviewed them to help my readers decide whether or not to buy a pair.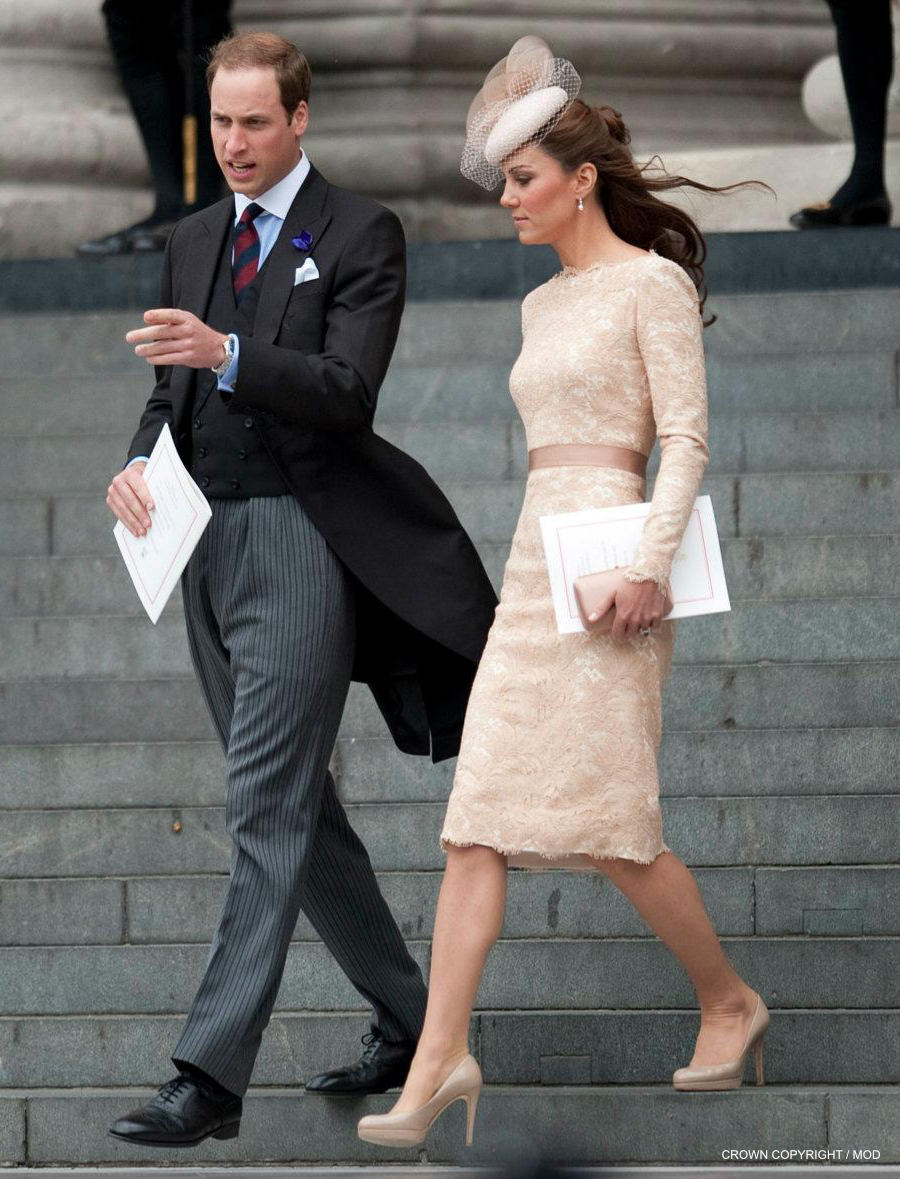 UPDATED
In September 2017, L.K. Bennett announced that they updated their iconic Sledge court shoe:
Contemporary additions to this signature style include a modernised platform, softened toe and enhanced curve to the heel. Crafted in Spain, the refined style maintains its staple appeal, while offering a more streamlined silhouette.
Here's what the new Sledge pumps looked like: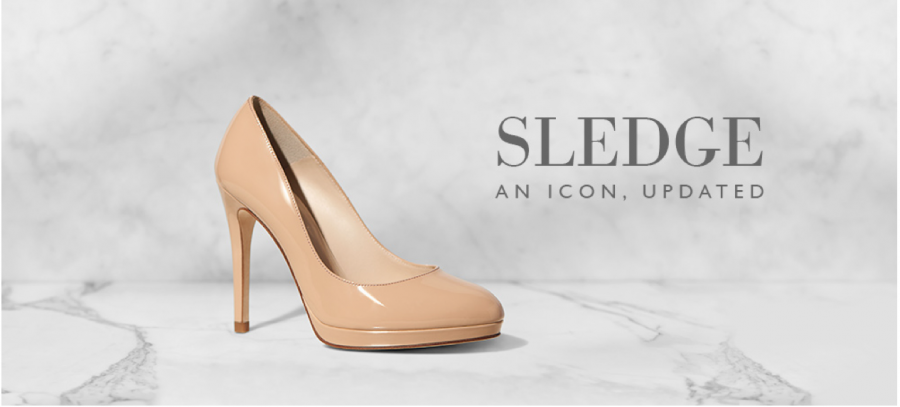 QUESTION:  What is the difference between the
L.K.Bennett Sledge and Sledge2?
If you followed Kate back to 2011, you may have heard internet chatter about two different nude styles.  The "Sledge" and a "Sledge2" pump.  The latter is just a slightly updated version of the former.
L.K. Bennett only sells the updated Sledge2 style now, but other stockists of the shoe still call the shoe "Sledge", instead of "Sledge2". This can be confusing for Kate fans.  So, what's the difference? The answer is hardly anything!
L.K. Bennett told me:
"Sledge is a patent leather finish and Sledge2 is a high shine leather, other than that the 2 styles are identical!"
Both are shiny, but just treated differently by the looks of it!  Now you know!
It is thought that Kate wore the older 'Sledge' style, though it wouldn't surprise me if she purchased a second pair.