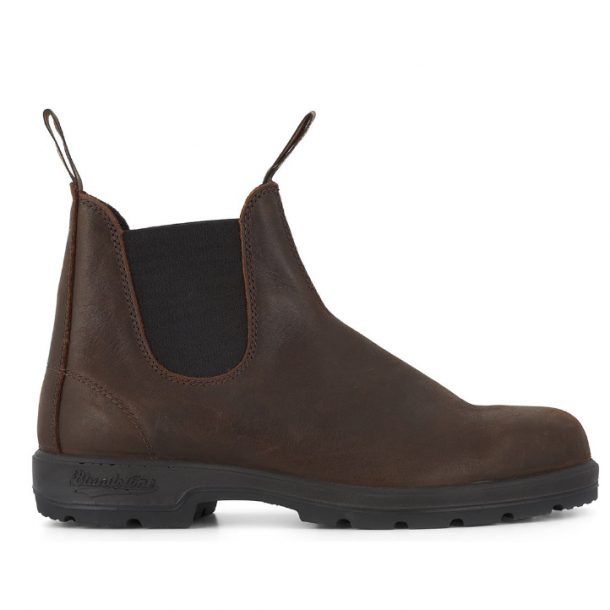 Kate Middleton owns a pair of Blundstone Chelsea boots in brown.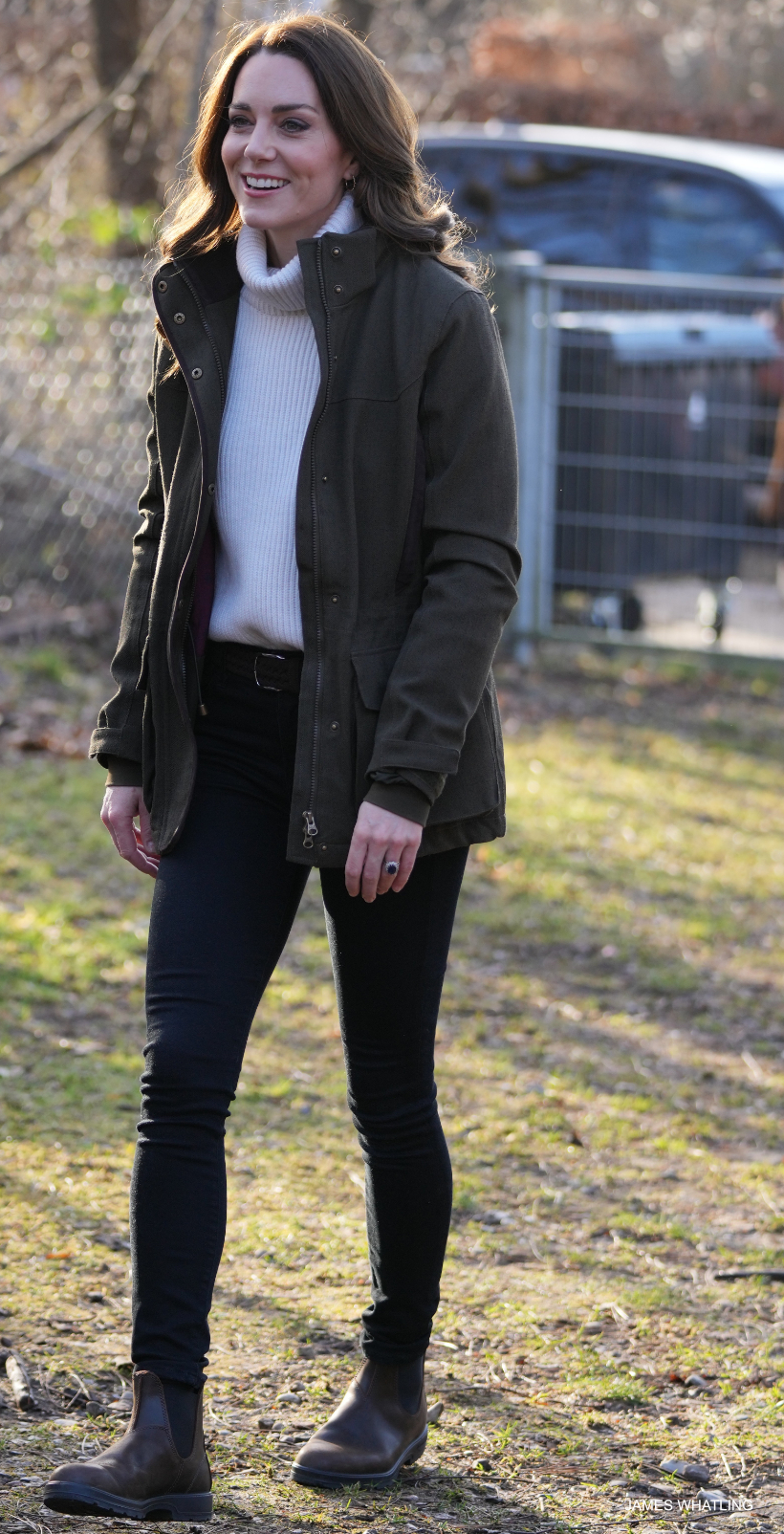 It's thought the Duchess wears the Original style in vegan brown leather*. A closer look for comparison purposes: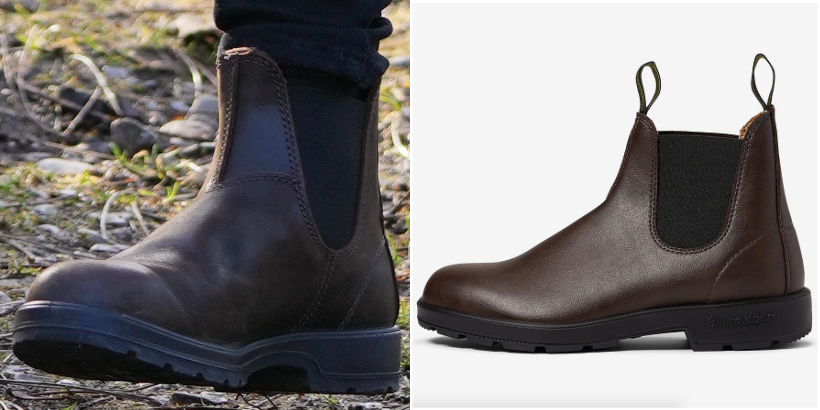 Kate's worn the flat brown ankle boots on two official engagements to date, both pictured below: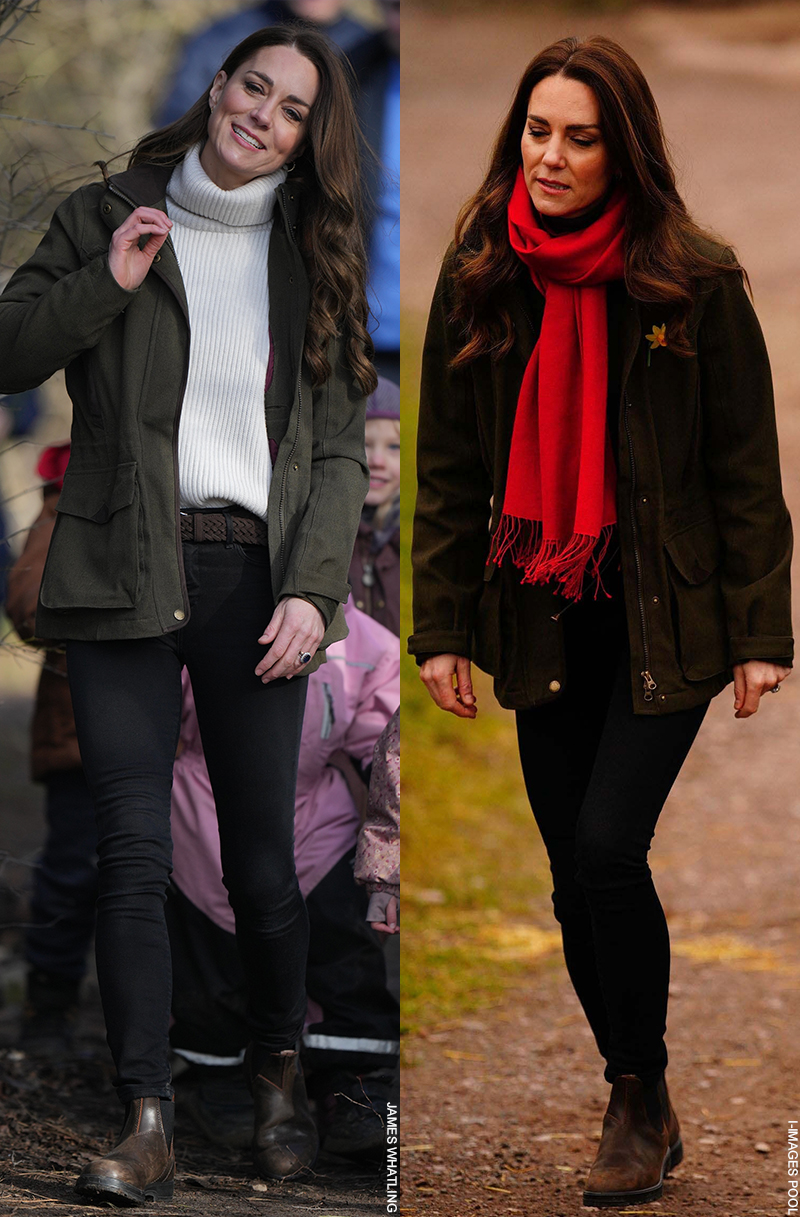 Left: At a Forest School in Copenhagen, Denmark (February 2022) Right: In Abergavenny in Wales (March 2022).
Royal fashion fans first spotted Kate wearing the brown Chelsea boots in February 2022, during a shopping trip at the Peter Jones department store in London. You can view the photo here (new tab).
Which Blundstone Boots Does Kate Middleton wear? Does she wear the Vegan boots?
It's thought the Duchess wears the vegan leather boots from Blundstone's Originals Series*.
The shoes are crafted from a manmade synthetic fabric that's vegan-certified. The brand say the boots are water-resistant, lightweight, breathable, flexible and durable.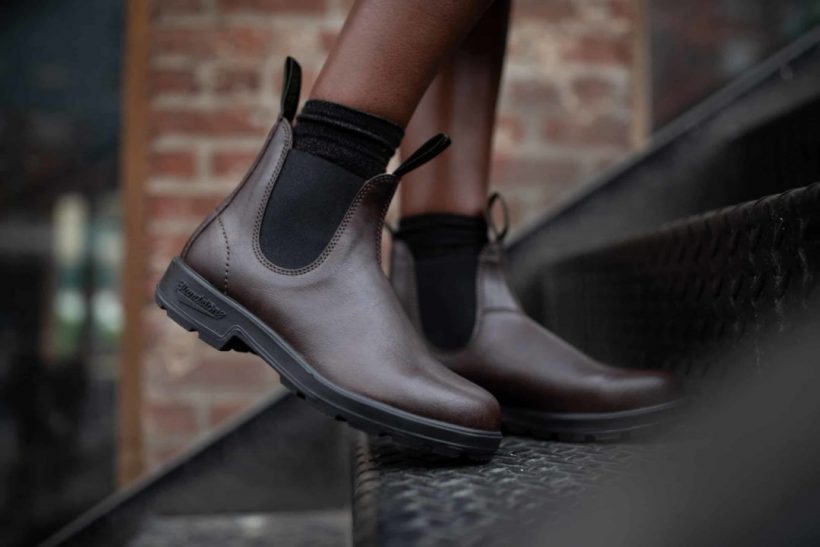 Where to buy the Blundstone Chelsea Boots:
Want to buy Kate's Blundstone boots? Think they'll add the perfect finishing touch to your casual attire? You're in luck. They're currently in stock at:
Zappos
Atterley
Tower London
OnBuy.com
And of course, Blundstone
* Disclaimer – Blundstone sell many iterations of their iconic Chelsea boot. The shoes all look very similar on the outside but have differences only the buyer is privy to. E.g. the fabric used on the lining, the type of outer fabric, or the width. The consensus is that Kate wears the Original style in Vegan Leather. This is based on the colour of the shoe alone. The colour of the vegan fabric closely matches the colour worn by Kate. Antique Brown, the closest colour in the leather range, just doesn't look quite right. Of course, this assessment might be wrong. If you're planning to buy, choose the fabric/colour/width that works best for you.