Kate Middleton owns a pair of brown Blundstone Chelsea boots.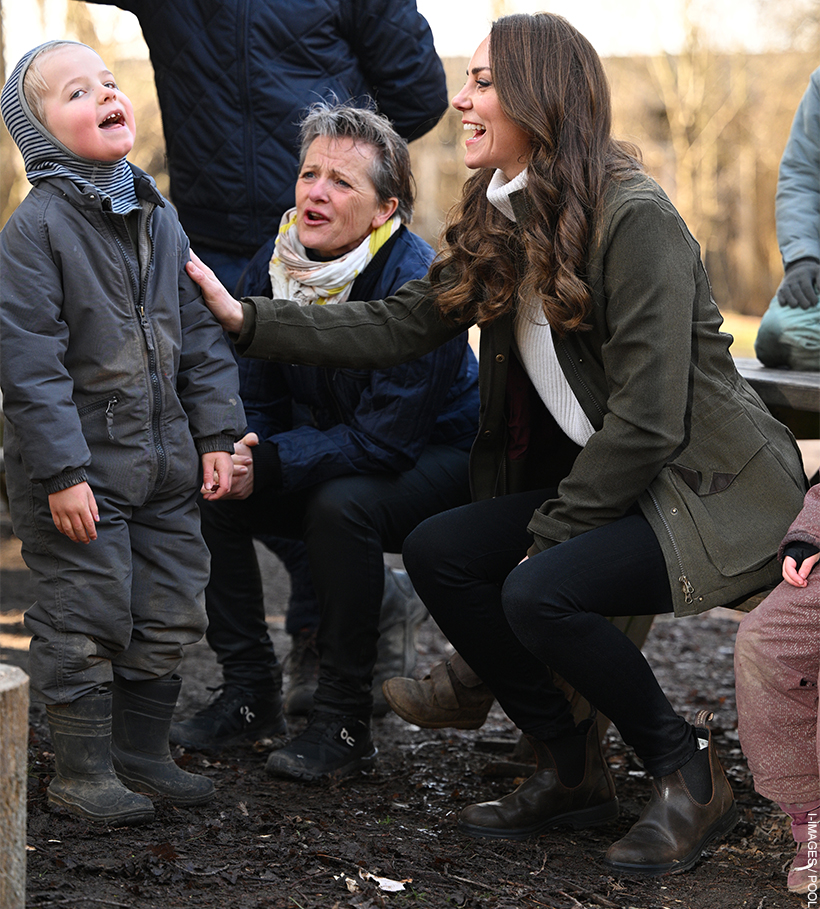 We first noticed her wearing them in 2022.
Which Pair of Blundstone Boots Does Kate Middleton wear?
After some forensic investigation, I am pretty certain the Princess wears the #1609 style in antique brown leather*. Let's take a closer look: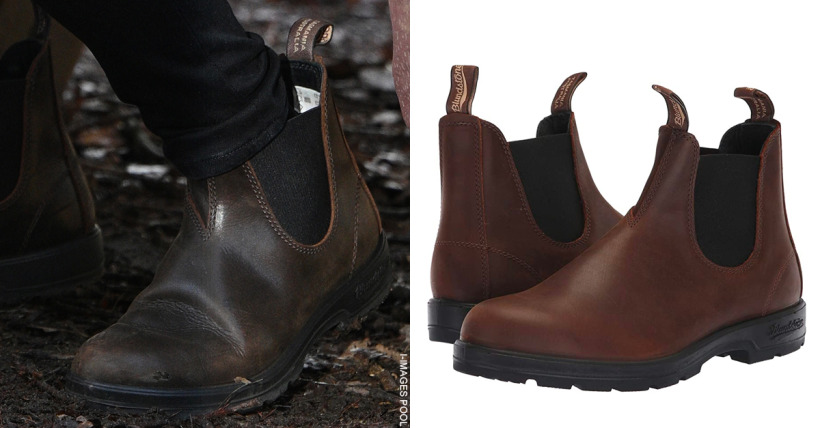 As you can see, the shoes are lined with black and feature a brown tab at the back. This shows they're made from leather, they're not the vegan style or the thermal style. Those have different coloured tabs.
The shoes also feature a black elastic panel. The other leather versions of the shoe in brown feature brown panels at the side. So I am confident she wears the #1609 style in antique brown leather.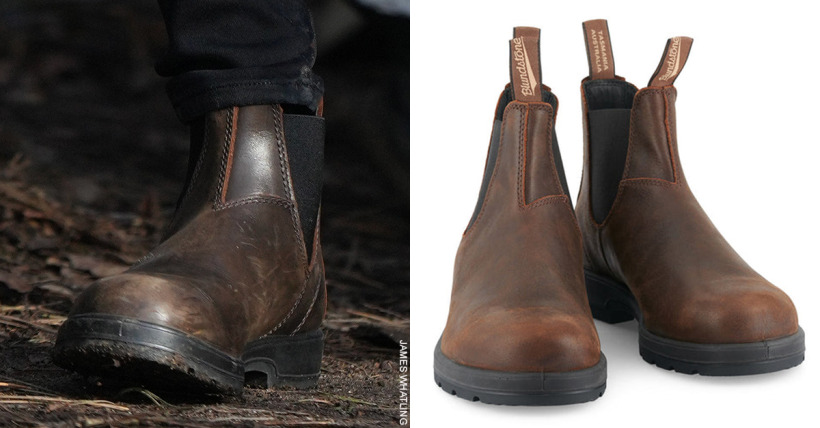 Another look. This time from the front.
Where did Kate Middleton wear her Blundstone boots?
Kate's worn the flat brown ankle boots on three royal engagements to date. At a Forest School in Copenhagen, Denmark (February 2022), in Abergavenny in Wales (March 2022) and during a mental health chat and walk with Roman Kemp as part of the Shaping Us campaign (January 2023).
Royal fashion fans also noticed Kate wearing the brown Chelsea boots in February 2022, during a shopping trip at the Peter Jones department store in London. You can view the photo here (new tab).
She recently wore the brown ankle boots to take part in the Big Help Out, during a visit to the 3rd Upton Scouts Hut in Slough, Berkshire, on the 8th May 2023.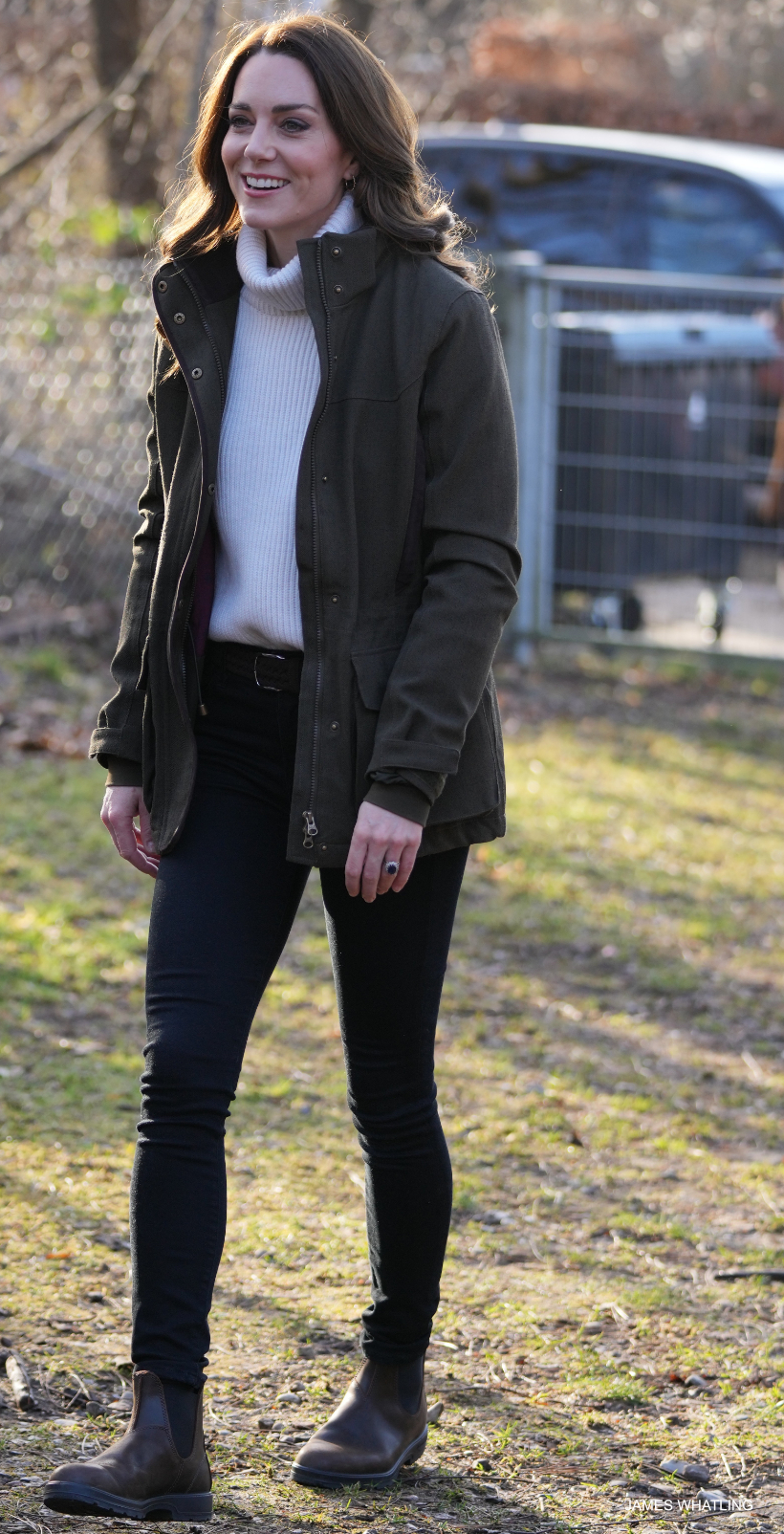 Where to buy Blundstone Chelsea Boots:
Want to buy Kate's Blundstone boots? They'll add the perfect finishing touch to your casual attire. You're in luck. They're currently in stock at:
Zappos
And of course, Blundstone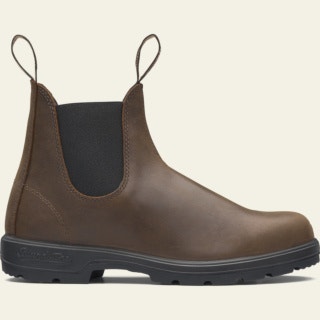 Blundstone 1609 Chelsea Boot in Antique Brown Leather
Pair these brilliant boots with jeans, a comfy sweater and a casual coat for Kate-inspired style all season long.
How Kate Middleton Styles Her Blundstone Boots:
We've seen Kate style her Blundstones on five occasions to date—each time she paired the brown Chelsea boots with a casual outfit.
She wore her Blundstones with skinny jeans on all five occasions—though if you're a fan of a looser cut, I've seen the boots worn with turn-ups too.
Kate wore her boots in winter with chunky warm sweaters and casual coats (twice with her Seeland jacket, once with her beige checked Massimo Dutti coat, once with the L.K. Bennett Darwin jacket).
* Disclaimer/update/correction:
Previously, I wrote that the Princess wore the vegan version of the Blundstone boots. At the time, I did make it clear that this was a best guess – but I was reasonably confident I made this assumption due to the colour of the shoe and went along with the consensus of other Kate fans.
Since, I've reexamined photos of Kate wearing the boots. I realise we were wrong. I am now certain Kate wears the 1609 Chelsea boot in antique brown. She doesn't wear the vegan style. I can tell after looking at higher resolution photos. The vegan boots are lined in a different colour to the leather boots. They also feature different coloured tabs on the back. Upon closee inspection, I can say with certainty Kate wears the 1609s.
Blundstone sell the same style of boot in many, many iterations, hence the confusion. Apologies for the correction. The shoes all look very similar on the outside.
As a general disclaimer, I could be wrong again (but I don't think I am!) so if you're planning to buy a pair of Blundstone boots, choose a fabric/colour/style that works best for you and your footwear needs.