Heels are a staple in any fashion-forward women's wardrobe, but finding the perfect pair can be a challenge. Luckily, we have a royal style icon to turn to for inspiration: Kate Middleton!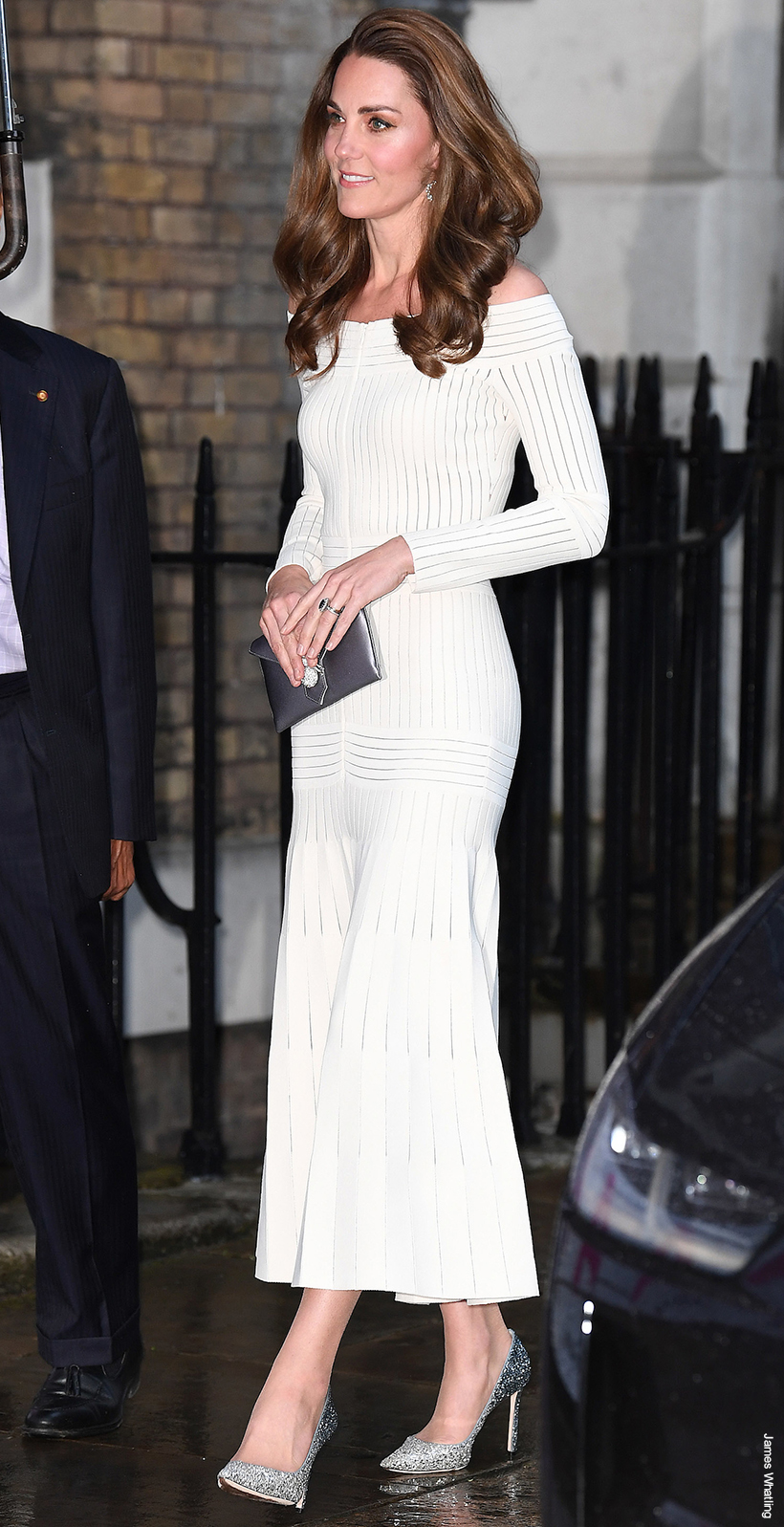 The Princess of Wales is renowned for her impeccable style, and her shoe collection is no exception. From classic pumps to strappy sandals, Kate's worn gorgeous heels from some of the most prestigious designers in the world over the last twelve years.
She's also mastered the art of finding heels that are both stylish and practical—comfort is essential when you're touring hospitals, visiting schools, conducting walkabouts, and holding receptions day-in day-out.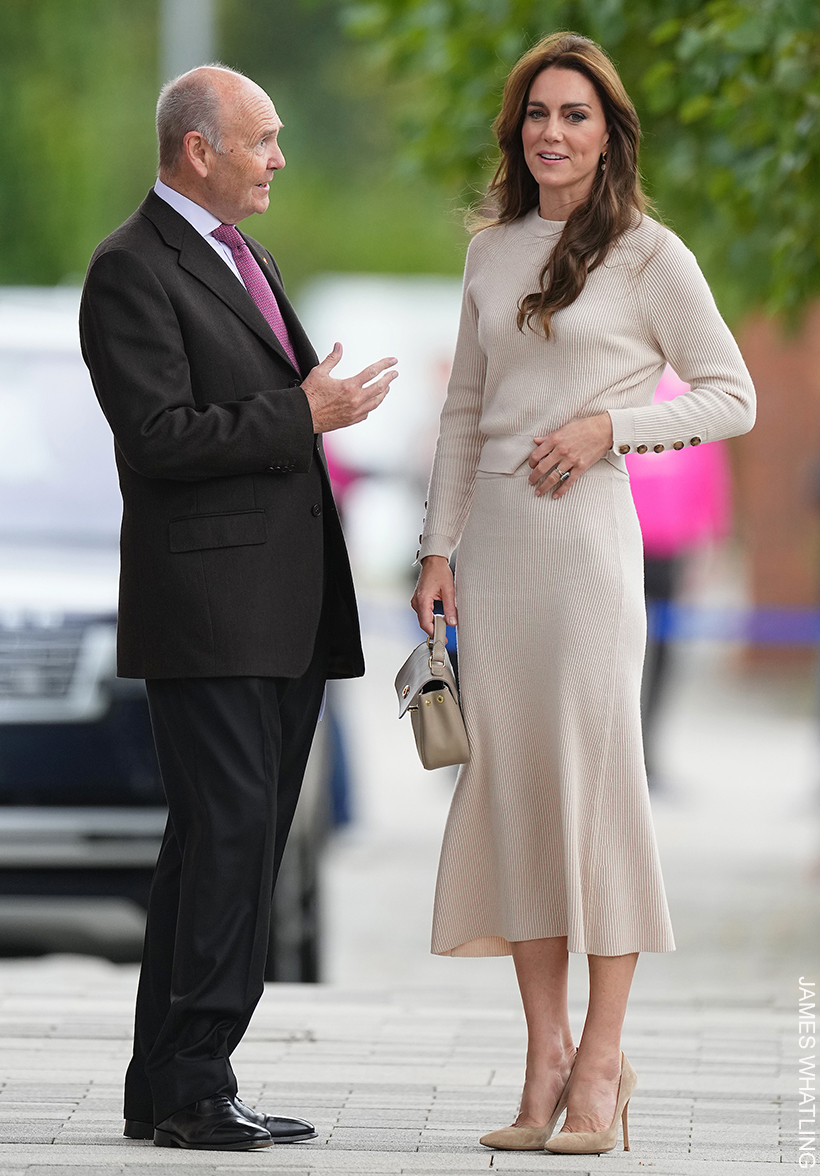 In this article, I'll reveal the seven designer heel brands that Kate turns to most for her footwear needs. I'll share her go-to heels that are perfect for every occasion.
Looking for the perfect pair of pumps that balance style and comfort? Let Kate be your guide and shop her go-to brands—whether you have a special occasion on the horizon or need a good pair of heels for the office!
1. Gianvito Rossi
First up, Gianvito Rossi—the luxury shoe brand Kate has worn more than any other (honestly, I've counted!)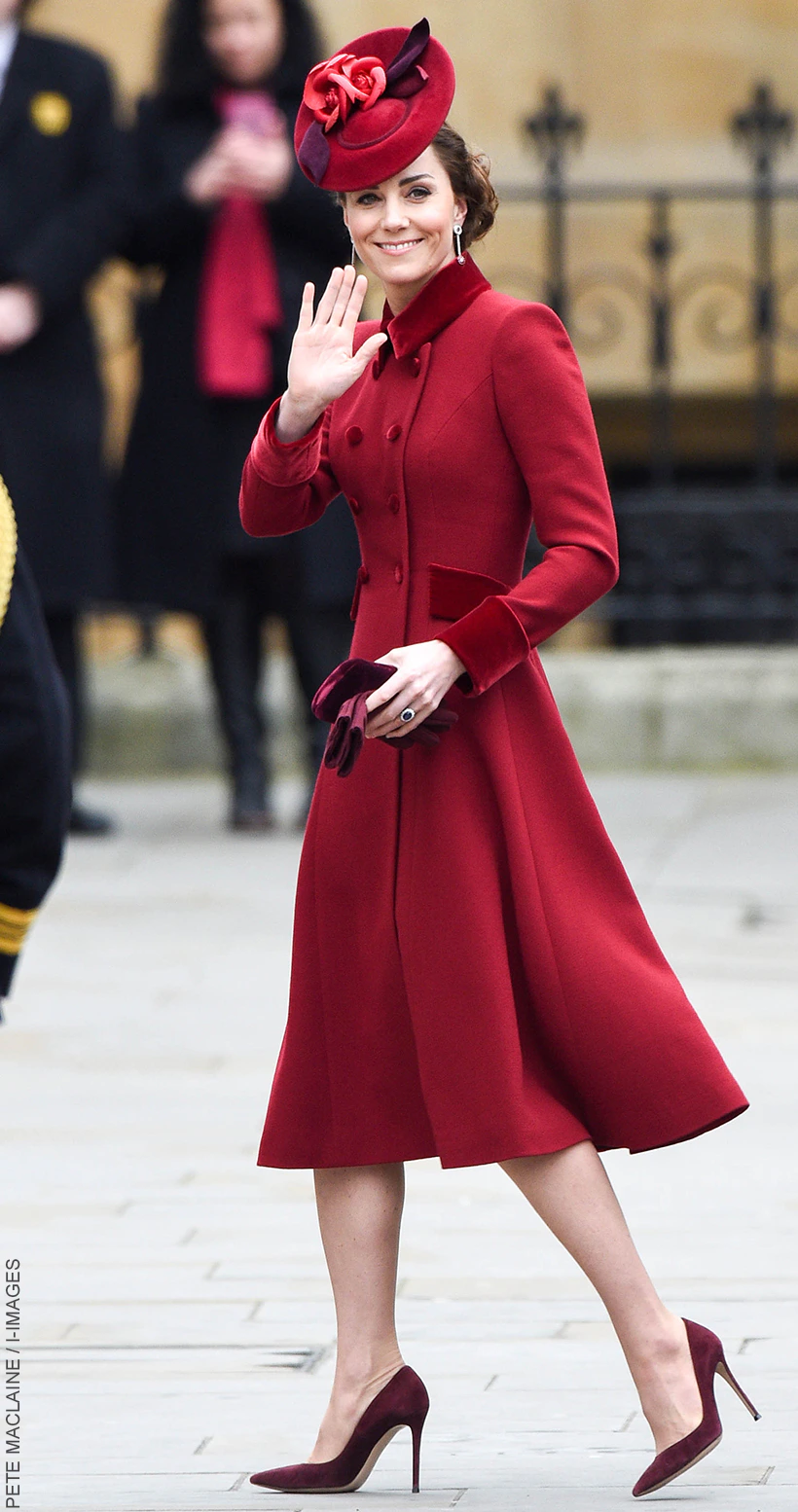 Kate's sported 18 pairs of heels spotted on her feet at 130+ public engagements since 2015. It's clear the Princess is a big fan of the Italian label's luxury heels. And who can blame her? Rossi's designs are renowned for their elegance and impeccable craftsmanship.
Gianvito Rossi is already globally renowned for his luxurious footwear that seamlessly combines exceptional comfort with sleek, understated designs and timeless, flattering silhouettes.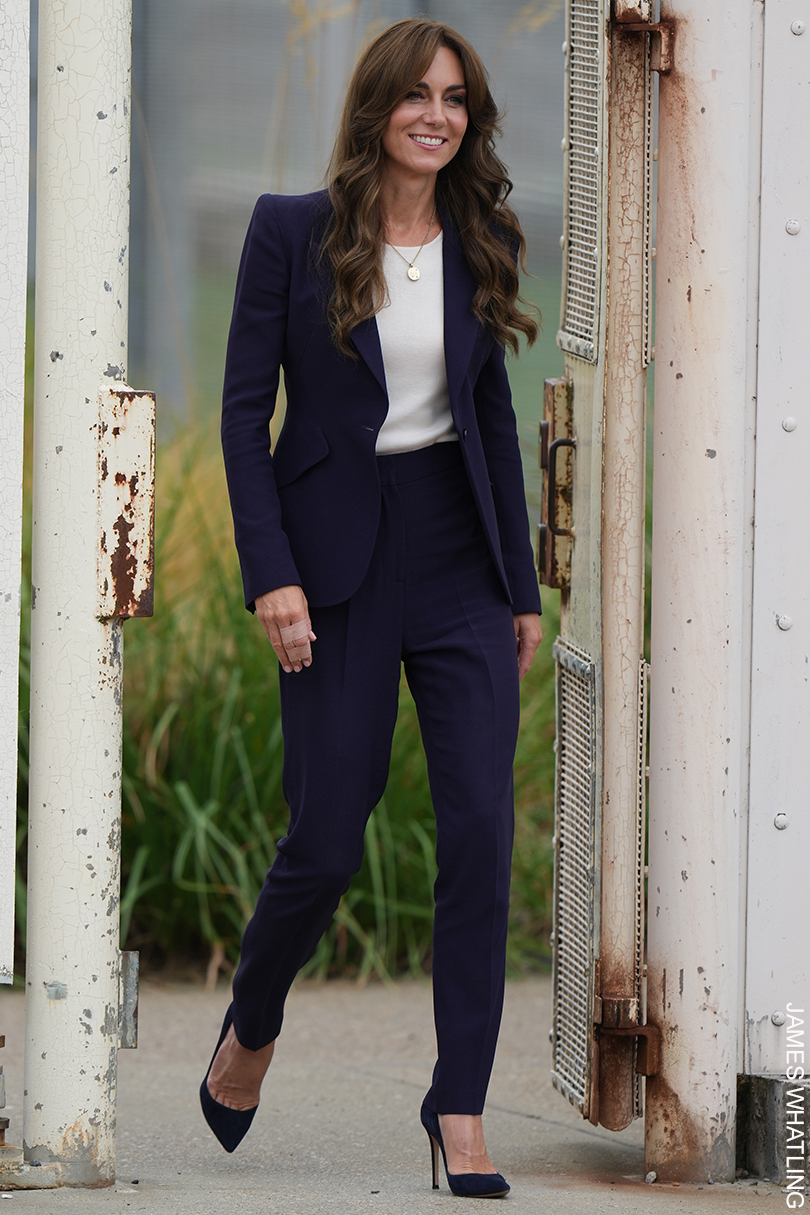 It's no surprise, then, that the brand has captured the hearts of not only royalty but also countless A-list celebrities, too. From Amal Clooney to Sarah Jessica Parker, Karlie Kloss to Lady Gaga, and Eva Longoria to Emma Stone, the brand's versatile yet sophisticated designs have become a must-have for fashion-forward stars everywhere.
The Princess of Wales is such a fan of the designer's signature Gianvito 105 shoe that she owns it in TEN different colours. Seriously, TEN! Plus, she has four other pairs of the same shoe with the lower 85mm heel in her closet too. If the shoe fits, buy it in every colour, right?
Kate is clearly a fan of Gianvito Rossi—she has worn few of his other footwear designs too. We've also spotted her wear three pairs of the designer's sandals, a pair of crystal-adorned pumps, a pair of block heel pumps and three pairs of suede boots. The boots are bespoke—created just for Kate—demonstrating a relationship between Kate's office and the footwear company.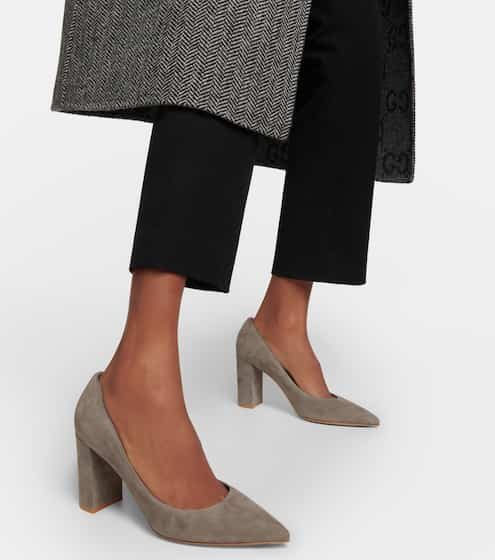 GIANVITO ROSSI
Feel like royalty with every step in a pair of Gianvito Rossi pumps. Shop now and experience Italian craftsmanship at its finest.
2. Jimmy Choo
When it comes to Kate's favourite luxury heel designers, Jimmy Choo runs a close second.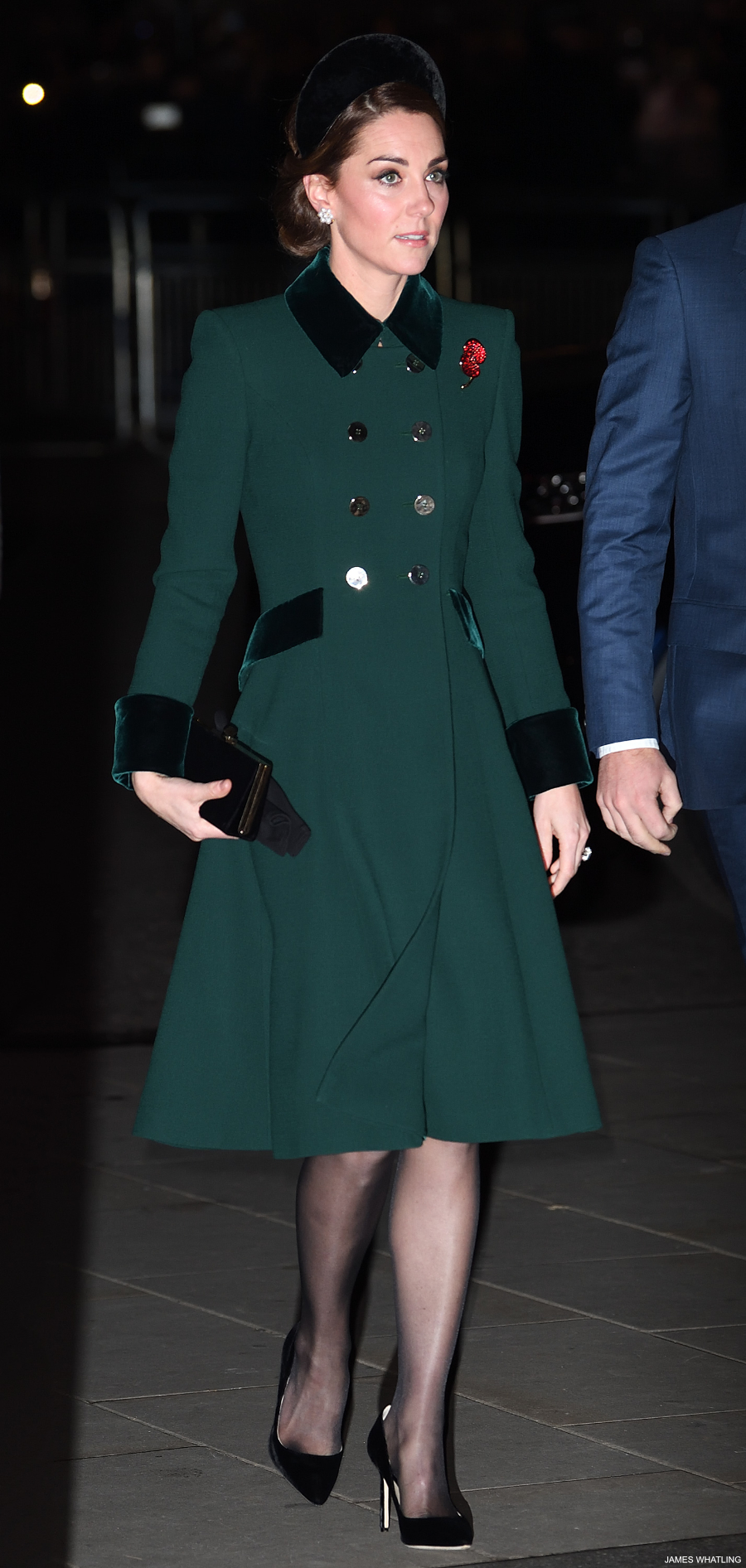 I count that the Princess has worn 17 pairs from the company to 60+ public engagements since marrying Prince William in 2011.
While Kate wears lots of Jimmy Choo today, it was another royal style icon that catapulted to brand into the spotlight back in the nineties: Princess Diana. The late Princess regularly wore Jimmy Choo shoes to royal engagements and private functions. The label's founder is quoted as saying she "started everything" for the brand. He'd regularly visit Diana at Kensington Palace to work on custom designs to match her ensembles.
With two royal seals of approval, it's no wonder that Jimmy Choo has become one of the most eminent footwear brands on the planet today.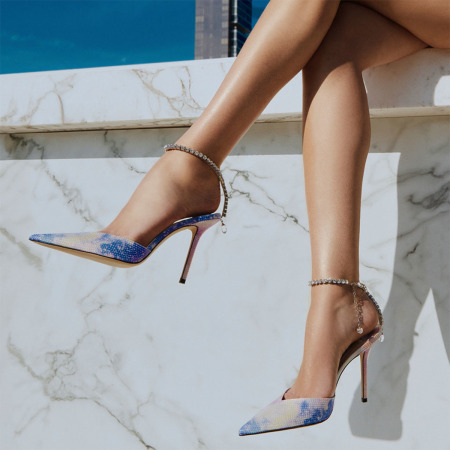 JIMMY CHOO
Elevate your shoe collection with Jimmy Choo, the footwear brand favoured by royalty, celebrities and fashion insiders alike for its versatility, comfort and sophistication.
3. Emmy London
Emmy London may not be a household name like Gianvito Rossi or Jimmy Choo, but the luxury British company has certainly captured the attention of the Princess.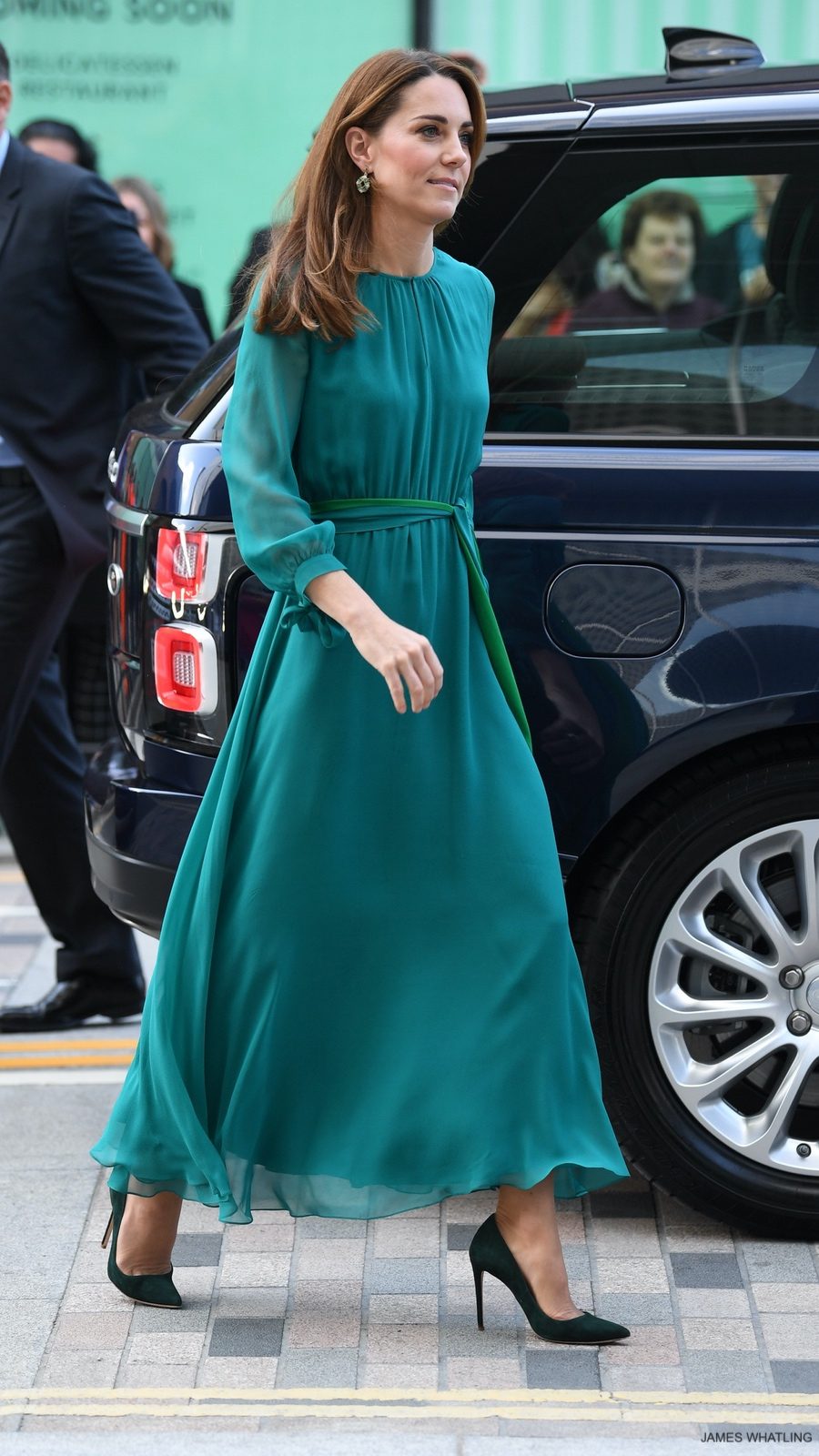 According to my research, it's the third most popular brand in Kate's collection of heels and pumps. She owns 14 different pairs, worn to 40+ engagements to date.
The Princess owns Emmy London's Rebecca pumps in an impressive NINE different shades, and we've also seen her wear the company's Josie block heel in three hues. Plus, in the early years of her marriage, she wore the brand's now discontinued Valerie platforms in two different colours. 
Emmy London's timeless elegance, comfort, and commitment to sustainability have earned it a loyal following among fashion insiders and British royalty alike.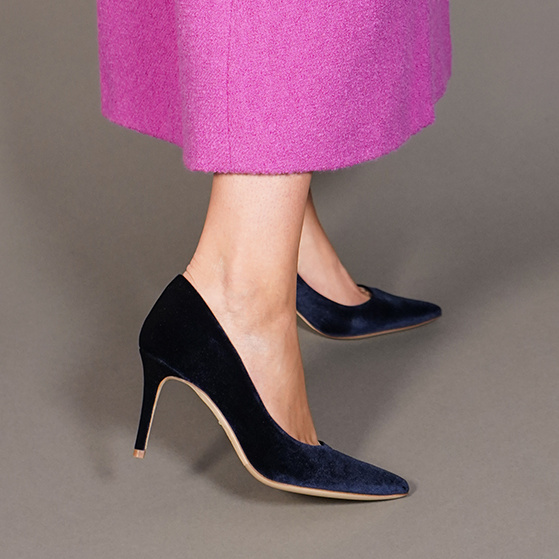 EMMY LONDON
Indulge in the ultimate combination of luxury and comfort with Emmy London's exquisite shoe collection. All of Emmy's shoes are available in a stunning array of colours—making the brand your go-to for special occasions.
4. L.K. Bennett
According to my analysis, L.K. Bennett ranks as the fourth most frequently worn brand of heels in Kate's footwear arsenal.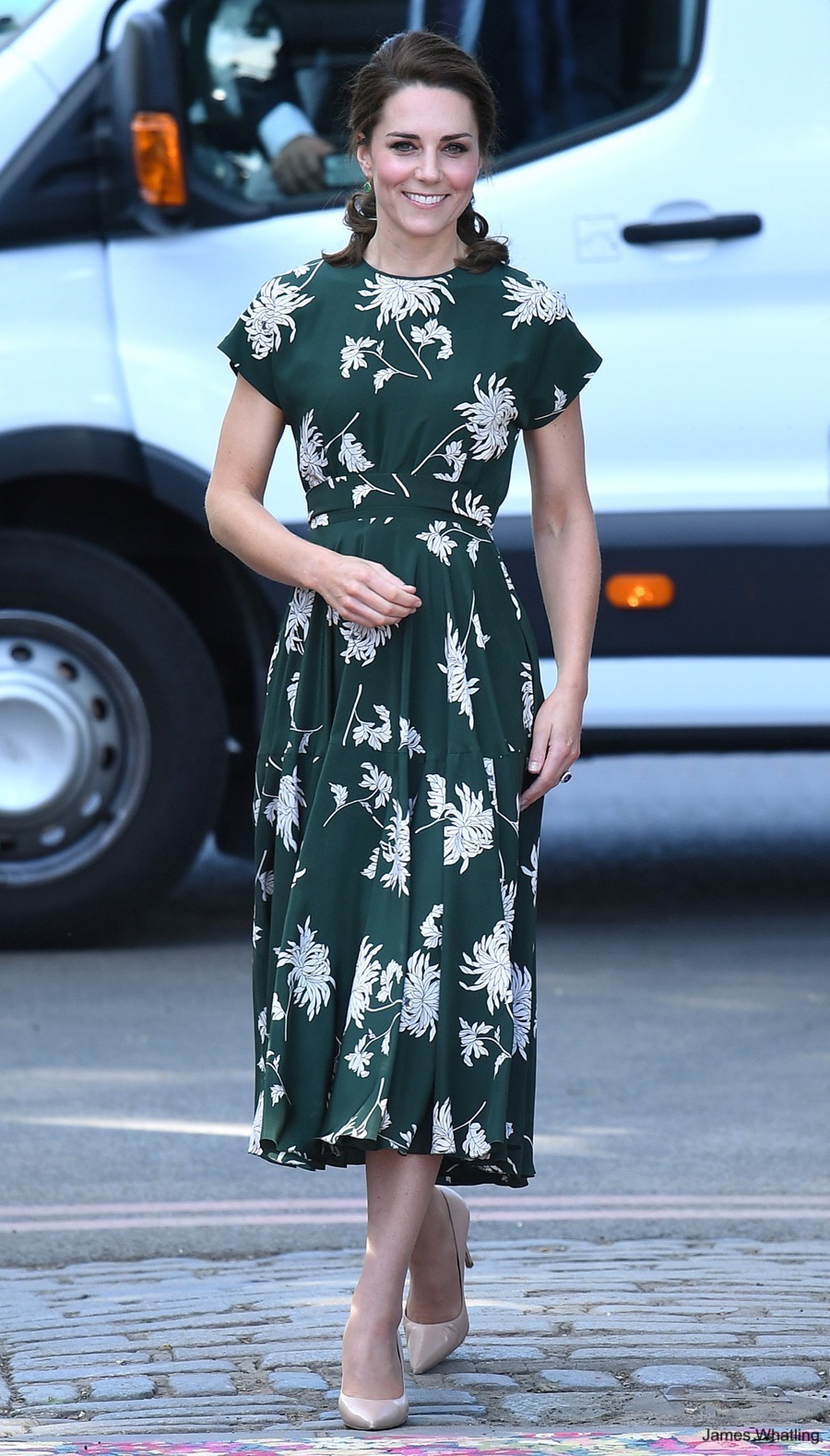 Between  2011-2023, the Princess wore seven pairs of L.K. Bennett heels to more than 60 public engagements.  
If you followed Kate back in the early years of her marriage, you'll remember the taupe L.K. Bennett Sledge pumps became synonymous with her style. The Princess wore the heels over 40 times in public, including during three high profile overseas tours and to the Queen's Diamond Jubilee celebrations. The never ending media coverage of Kate's style catapulted the shoes to icon status—a pair of the heels even ended up in London's Victoria and Albert Museum part of an exhibition about royal style!
When it became apparent that nude court heels were a wardrobe staple of the Duchess of Cambridge, sales rocketed. The popularity of the shoe showed that emulating royal fashion is a practice unchanged since at least Queen Henrietta Maria's time.

Victoria & Albert Museum
Kate retired the platform pumps in favour of another pair from the same brand in 2016—the Fern style in "Trench". The Princess wore these chic courts on repeat, alongside their lower heeled cousin, the Floret, to a host of engagements.
Kate's L.K. Bennett shoe collection doesn't stop at heels. We've spotted her in a handful of other styles from the British brand too—wedges, boots and flats—many pre-dating her marriage to Prince William. She's clearly a fan of the company's footwear.
L.K. Bennett is a mid-level luxury brand with a price point that falls between high street and high-end. Although not as expensive as many top-tier designers, you can't fault the company for its attention to detail and quality craftsmanship. The price point means L.K. Bennett is more accessible to a wider range of customers—and an absolute bargain if you snag your favourite heels in one of their seasonal sales.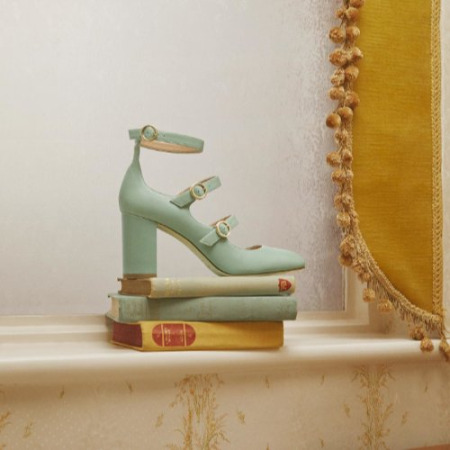 L.K. BENNETT
Discover the perfect combination of style and comfort with L.K. Bennett's high-quality heels. Handcrafted from premium Italian leather, each pair is designed to last. As a beloved British high street brand, L.K. Bennett offers sophisticated styles that won't break the bank.
5. Prada
Next in our ranking of Kate's most frequently worn heel brands is Prada, coming in at number five.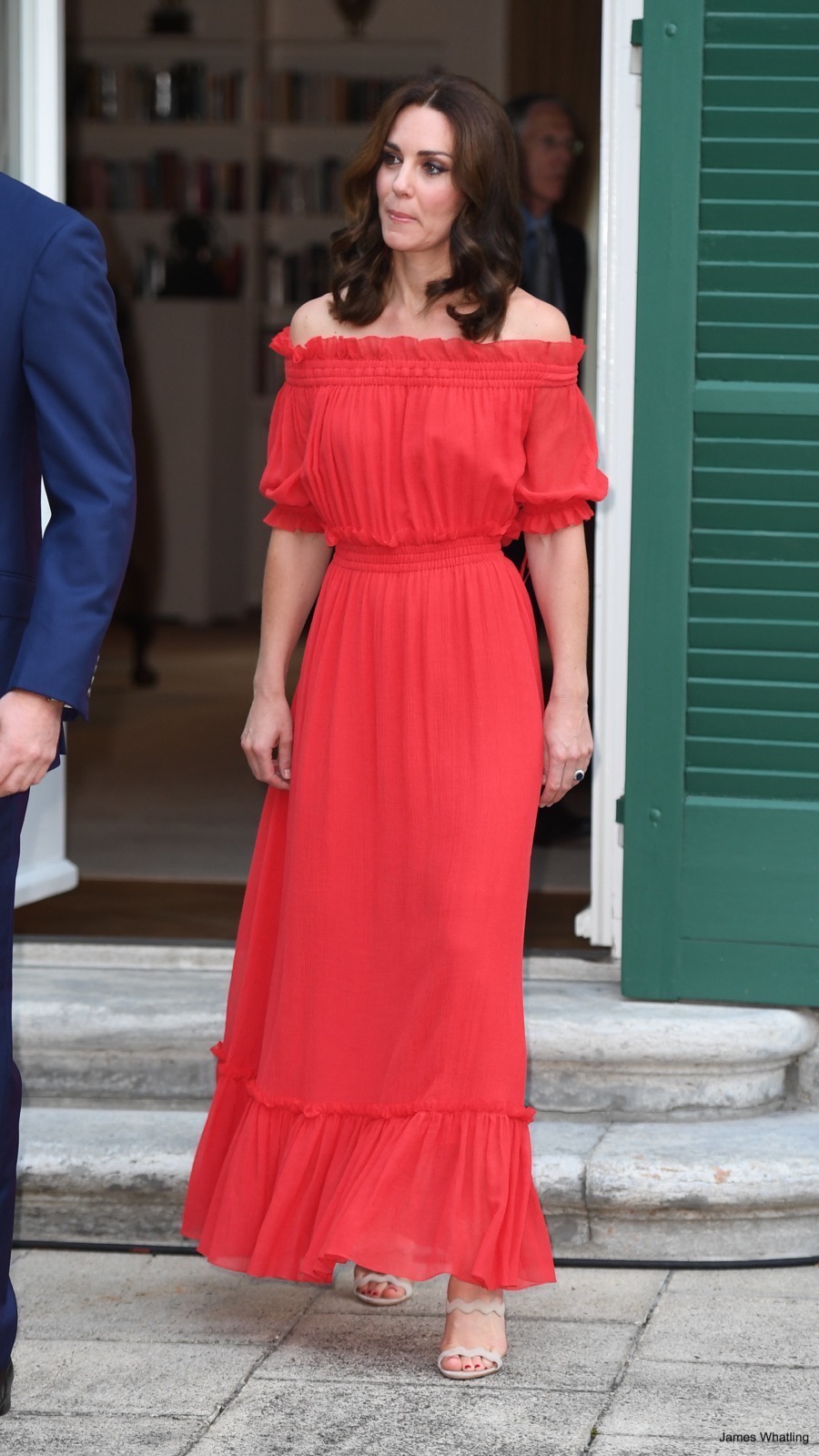 This might come as a surprise to some of our regular readers—the Italian luxury label does not immediately spring to mind when you think about the Princess and her fashion choices. However, Prada has earned its place on this list. Kate's been spotted wearing ten pairs of their heels at more than 30 events to date.
Who hasn't heard of Prada? The Italian brand has been a mainstay in the industry for over a century, and it's not hard to see why. While we all know Prada for its iconic accessories, clothing, and fragrances, the brand's footwear line has been causing quite a stir lately. The company's preppy loafers, in particular, have been taking the fashion world by storm. These flat shoes have been spotted on everyone from magazine editors to influencers to A-list celebrities and supermodels, selling out multiple times. I don't think it's likely that we'll see Kate sporting a pair anytime soon. The shoes are quite fashion-forward, and Kate's Prada collection tends to be more conservative, reflecting her position as a member of the royal family.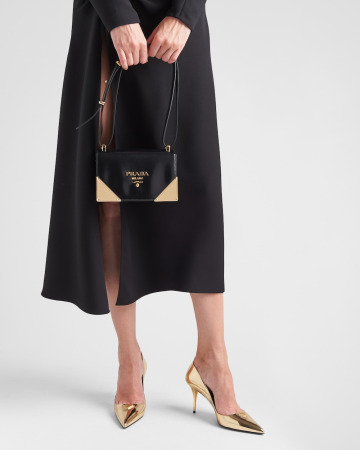 PRADA
Experience Italian luxury with Prada's iconic pumps. Each style is a masterpiece. Crafted from the finest leather, Prada's heels exude sophistication. Invest now and wear forever.
6. Rupert Sanderson
Rupert Sanderson is the penultimate shoe label on this list. The Princess has worn six pairs of the British designer's heels to more than 30 engagements to date.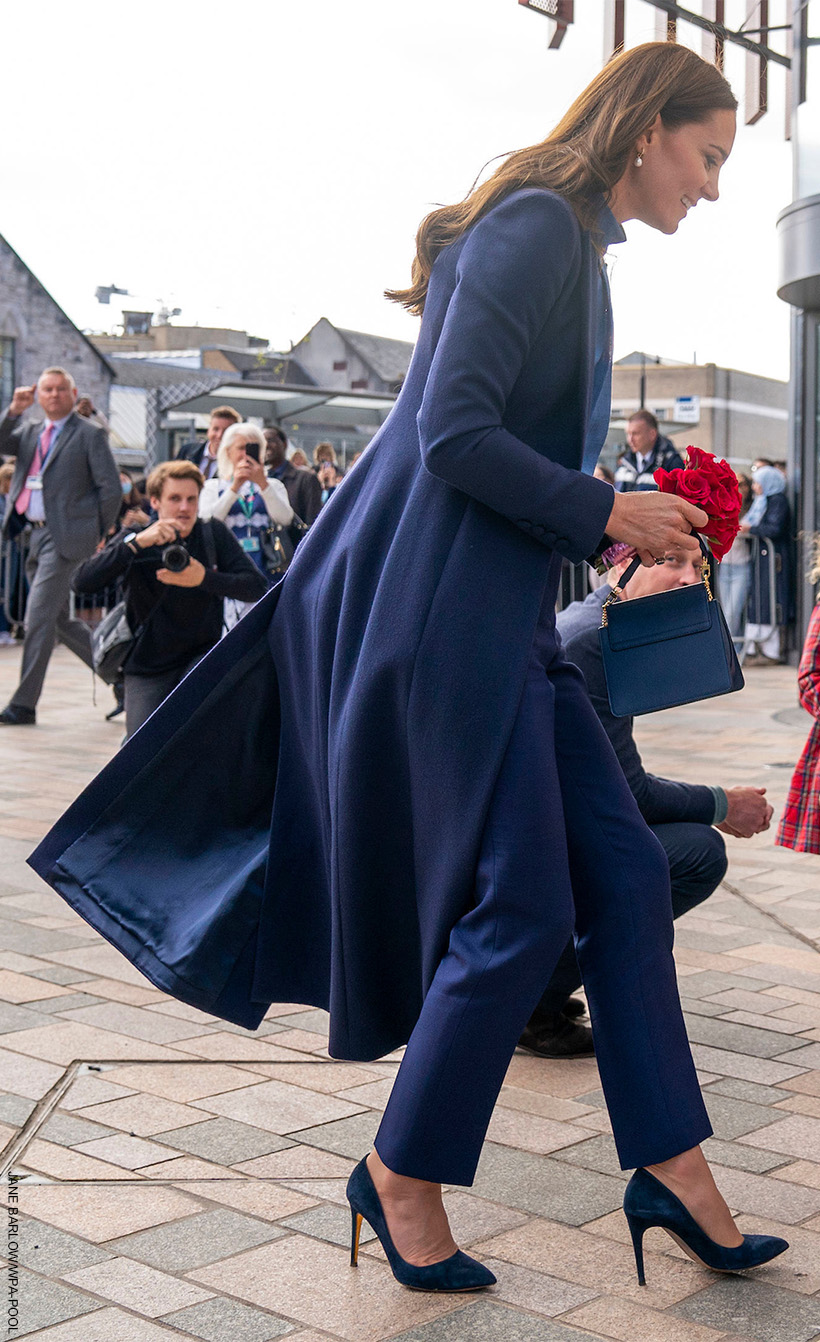 While Rupert Sanderson may not have the same level of brand recognition or cultural cachet as some of the luxury shoe brands on this list, it has nevertheless established a loyal following among fashion-forward consumers including magazine editors, celebrities, and royalty alike. In addition to The Princess of Wales, Princess Eugenie, Crown Princess Mary and Princess Charlene are just a few of the European royals who have been spotted wearing the designer's timeless and elegant designs in recent years.
From royalty to Oscar winners, ballet dancers to pop stars and leading figures in the spheres of art and business, the world's most inspiring women have worn Rupert Sanderson shoes.

rupertsanderson.com
Rupert Sanderson has received critical acclaim for his elegant and sophisticated designs created with the philosophy "less is more" in mind.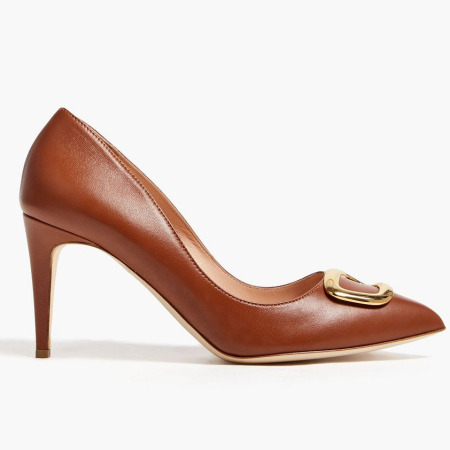 RUPERT SANDERSON
Step into sophistication with Rupert Sanderson's handcrafted heels. Designed in London and meticulously crafted in Italy.
7. Aquazzura
Finally, Aquazzura, a relatively new brand for the Princess and places seventh on this list. She's worn five–possibly six—pairs of heels from the luxury footwear brand since debuting her first pair in 2021.
I suspect Kate favours Aquazzura when she wants to up elevate her footwear game and add a little extra glamour to her outfits. Each pair in her collection features a unique, eye-catching detail, whether it's sparkling crystal embellishments, delicate bow detailing, or intricate cutouts. Despite these standout elements, the shoes still maintain a sleek and sophisticated appearance that is true to her refined sense of style.
Edgardo is an amazing shoe artist and designer. His shoes could turn a simple skinny denim and a white shirt into a fashion look. He adds just the right number of accents to a shoe without it being too much or too little.

Princess Maria-Olympia of Greece and Denmark via Vogue Arabia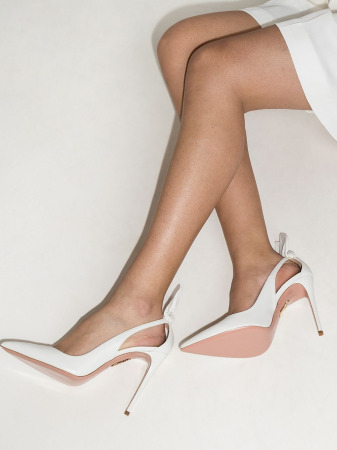 AQUAZZURA
Need a pair of heels that are anything but ordinary? Aquazzura's statement styles are sure to impress. The brand's use of vibrant colours and sophisticated embellishments sets them apart from the rest.