Kate Middleton wears a pair of black suede boots with a block heel and a pointed toe. They're by Italian footwear designer Gianvito Rossi.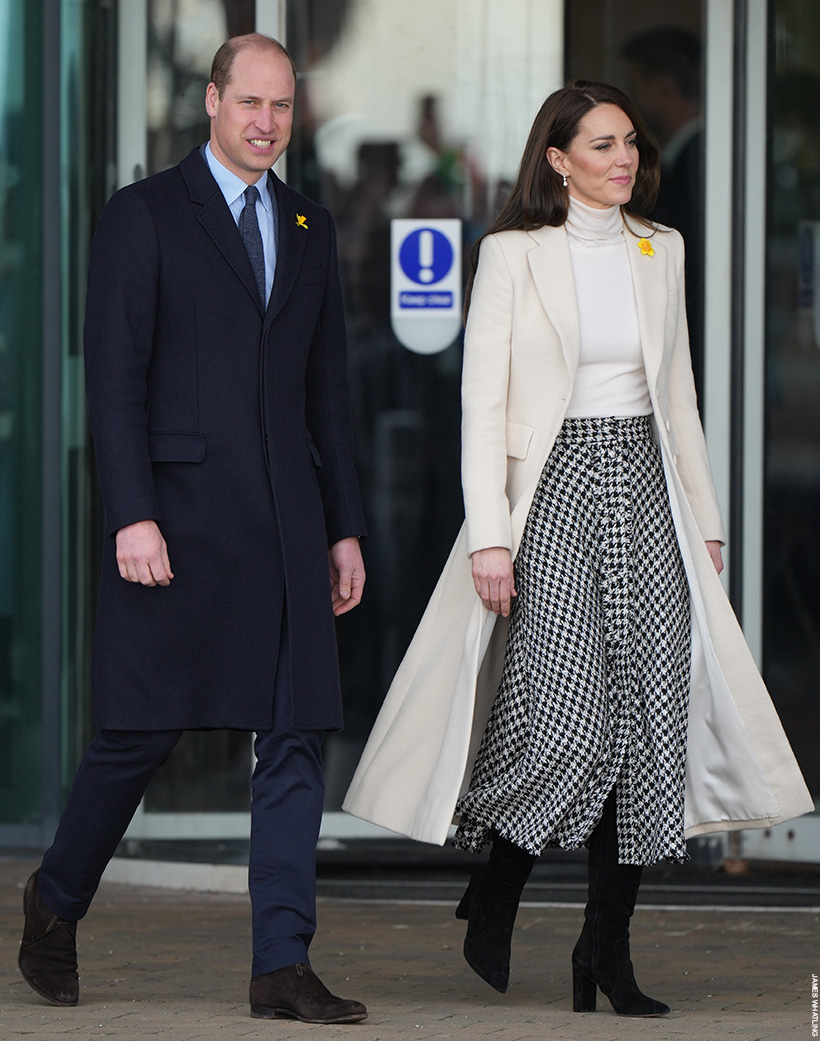 Kate commissioned the boots directly from Gianvito Rossi, but it looks like the boots are similar to the 'Glen' style that the designer sells 'off the rack.' (The main difference is the shape of the toe. Kate's are slightly more pointed.)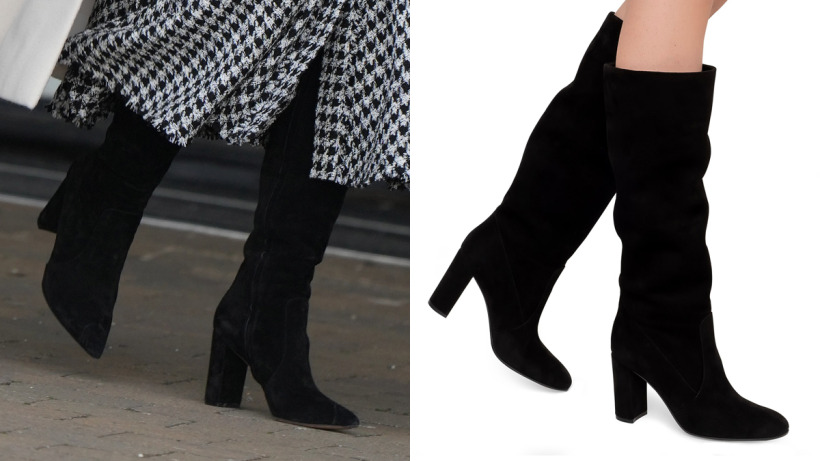 To date, we've spotted the Princess wearing the black suede boots on three occasions. First, to visit South Wales in February 2023 (pictured above). Then for a visit to the Welsh Guards on St David's Day in March 2023 (below).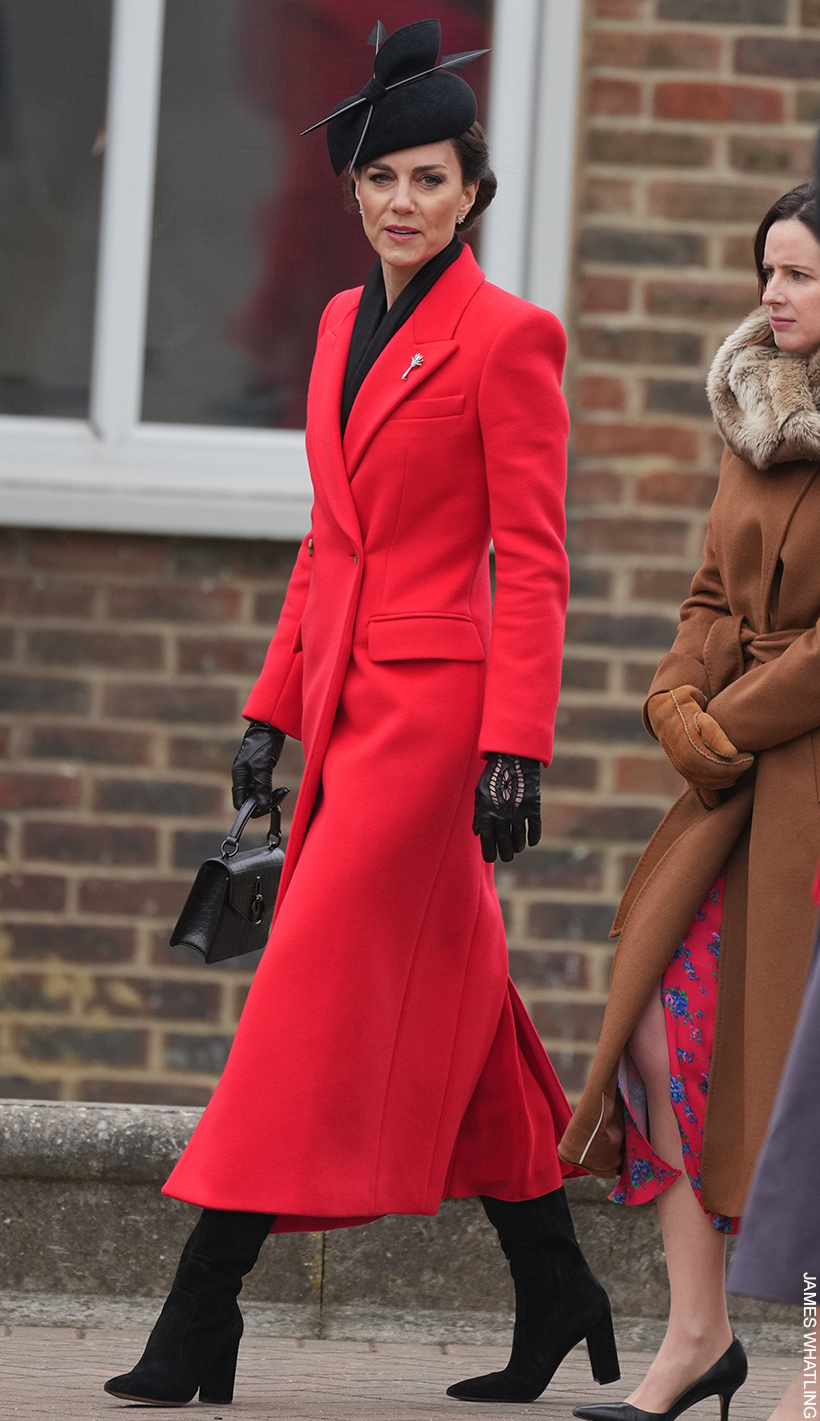 Kate wore the black boots for the third time during a second visit to South Wales in April 2023, to visit the Aberfan memorial garden.
The Princess also wears the same boots in two other colours, navy blue suede and brown suede.