Kate's become our go-to source of style inspiration over the last 12 years. She never never fails to impress us with her elegant and polished looks.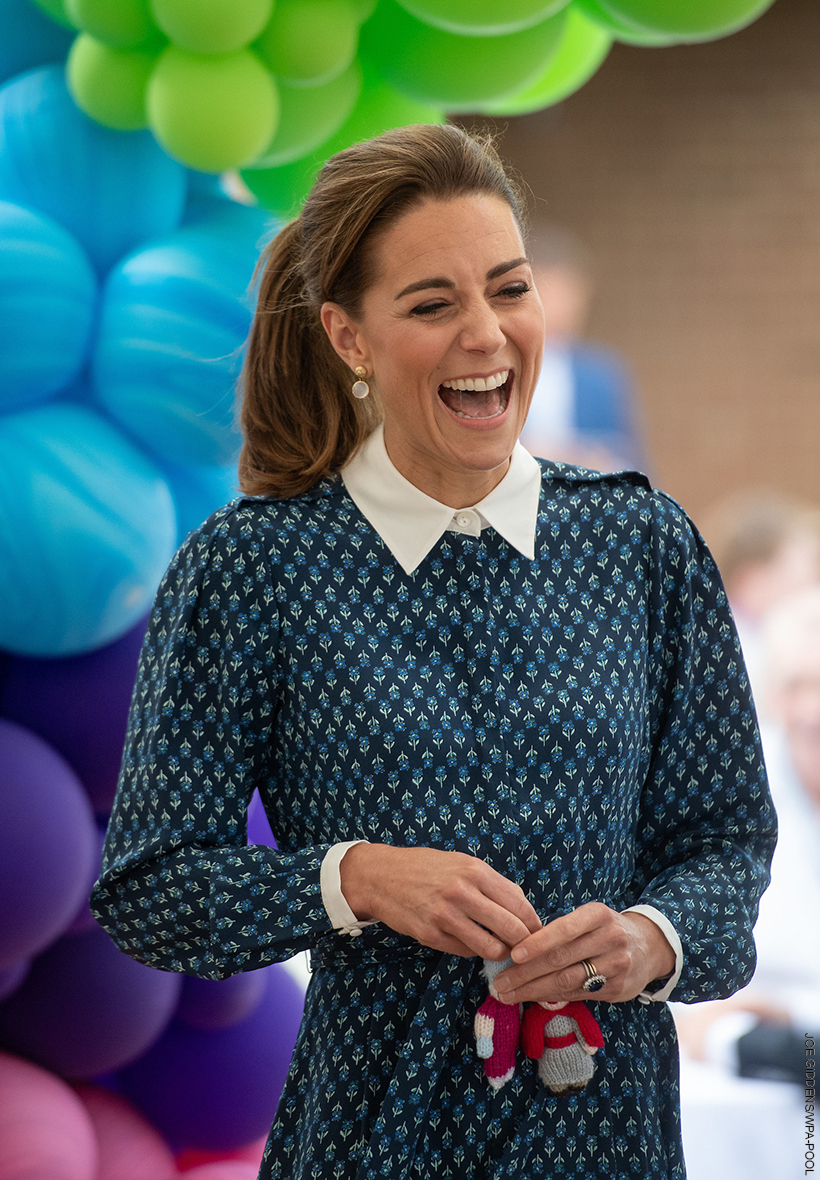 From her formal gowns to her everyday outfits, her fashion choices have made her a trend setter and our go-to source of style inspiration across the world. Lots of women (me included) reference the Princess's past outfits while shopping for a new wardrobe—whether casual clothing for everyday wear, or something special for an occasion.
In this post, we're celebrating all things Kate and fashion, and taking a look at some of the reasons why her outfits resonate with fans so much.
We'll also touch on the impact she's had on the fashion industry since joining the Royal Family. Plus, this article will be a treat for the eyes, showcasing some of Kate's best looks over the years.
Here are 9 reasons why we can confidently call Kate a fashion icon:
1) She never fails to look perfectly polished—even when getting her hands dirty!
Whether she's feeding animals on a farm, planting a tree or standing beside the monarch at a high-profile royal event, the Princess always looks put-together.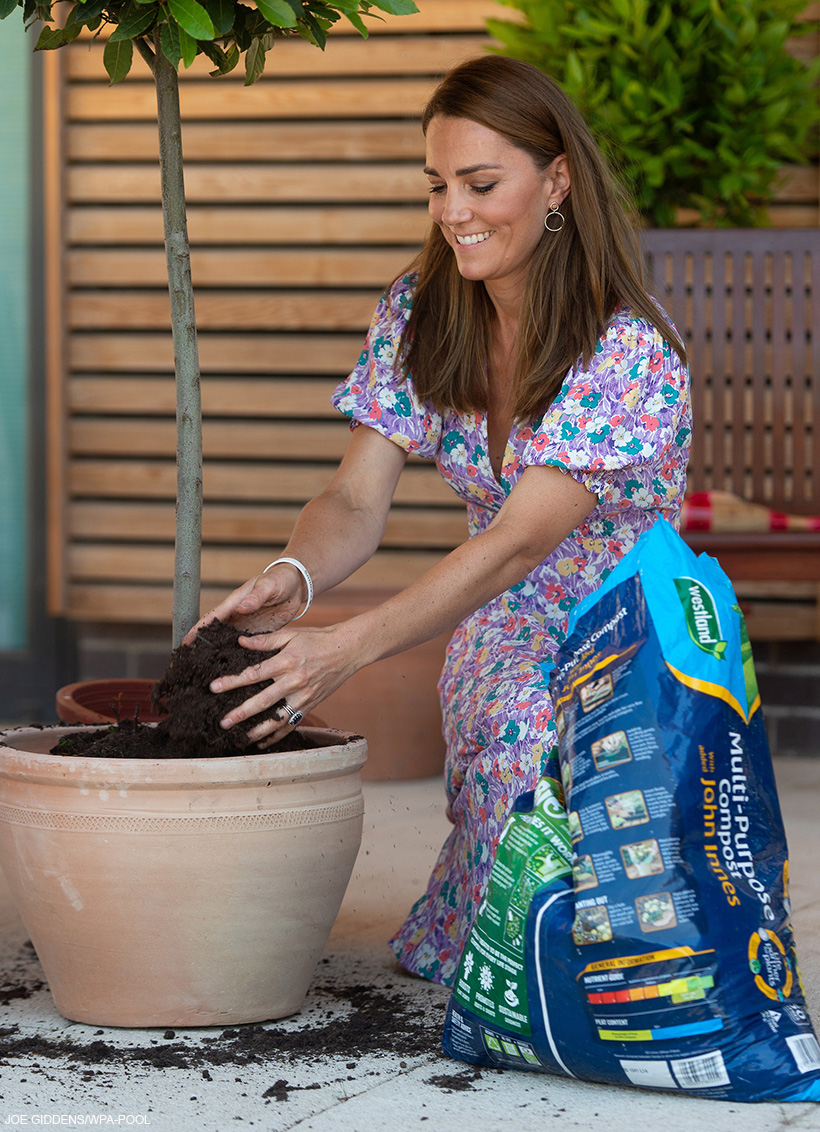 She seems to exude elegance and grace in every situation. So, what's her secret?
Beautifully fitting clothes help. Whether it's a pair of well-fitting jeans, a tailored suit, a structured dress or a bespoke gown. Of course, Kate has the money to invest in high-quality, well-made clothing—though we do see her wear affordable brands on a regular basis too.
I think Kate (and her assistant) must carefully consider each garment, selecting only well-constructed pieces with a good fit.
I think accessories play a key role too—an elegant brooch, a pair of statement earrings or a sleek bag will provide the perfect finishing touch for a well-put-together outfit. Kate and her assistants have a knack for choosing the right pieces to complete the look. They always complement her outfit and are appropriate for the occasion.
Finally, I think Kate's own confidence helps—especially now she's grown into her role as a core royal. Confidence and carrying oneself well make even the basic outfit appear polished and stylish.
2 ) The Princess knows her style (and mostly sticks to her "uniform")
I'd say Kate really found her style a few years back. She's established a 'uniform' for public engagements and knows what works for her, for her figure and for her standing as a royal.
Often, this translates into her buying the same garments, footwear and accessories in multiple colours.
For example, Kate owns the same Emilia Wickstead coat dress (above) in three different shades. She also owns one style of Alexander McQueen suit in 5 different colours (that we know of), a pair of Gianvito Rossi heels in eight different hues, her favourite Emmy London clutch bag in a whopping 12 different shades—plus multiples of other shoes, bags, dresses and earrings too.
Kate Middleton's Style Rules:
The Princess knows her style and mostly sticks to a tried and tested uniform, which is great for the sartorially challenged amongst us (myself very much included). We can use her uniform as a playbook to help us look great in our everyday lives.
High-profile royal events: In recent years, Kate has gravitated towards wearing sleek dresses and elegant coats in a solid block of colour, with simple single-tone accessories. She tends to wear modest necklines and below-knee skirts, which means she can spend all day in comfort, not worrying about flashing too much skin. She tends to wear garments with a waistband to enhance her figure.

Farms, outdoor visits and casual events: The Princess will often pair khaki trousers or skinny jeans with boots or sneakers, a blouse and a sweater. She'll swap the lightweight knit for a chunky roll neck in the winter months.
Smart-casual engagements: Kate will tuck a thin sweater into a long pleated skirt and finish the look with either heels or long boots. The result is an elegant, easy-to-throw together and stylish look. Or, she'll pair wide-leg trousers with a top, finishing the look with towering pumps or a chunky block heel. If it's winter, expect her to pair the look with a floor-length coat worn open. She tends to gravitate towards single colour and tonal looks.
Summer engagements: I love Kate's summer outfits. She often selects breezy printed dresses. She'll pair them with heels or wedges depending on the type of engagement and how formal she needs to look.
3) Kate doesn't shy away from bold colours and prints
Kate embraces colour and has plenty of eye-catching pieces in her wardrobe. From vibrant jewel tones to bold shades of yellow and blue.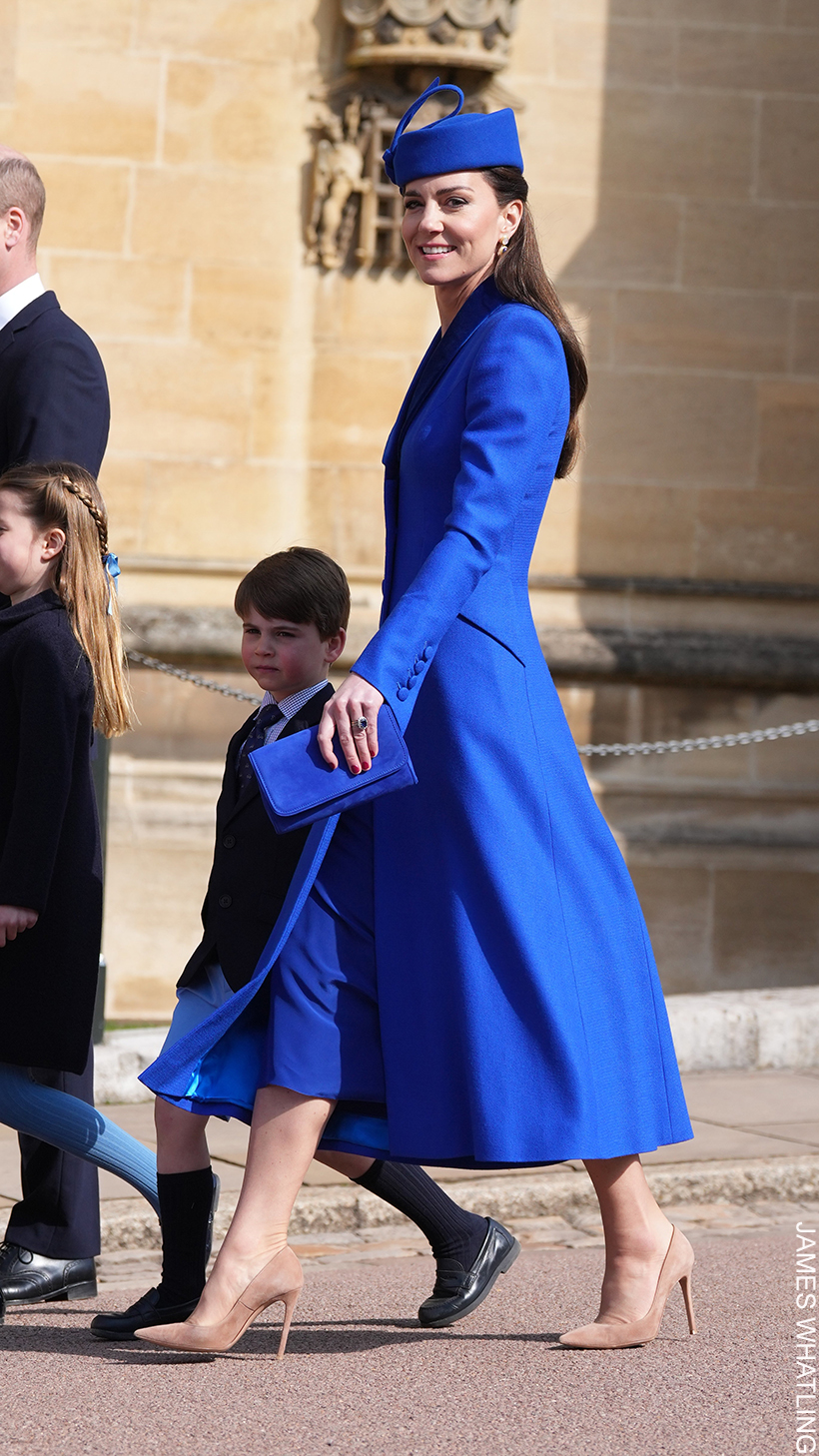 I often wonder if her love of colour is inspired by the late Queen Elizabeth (I think it's fair to assume the Princess looks to her royal relatives for inspiration before dressing for high-profile occasions). The monarch was known for wearing bright hues to "stand out" so people could say they'd seen her. (This was confirmed by the Countess of Wessex in a documentary in 2016.) Some of The Queen's neon attire caught the media's attention on occasion, even grabbing headlines.
Don't forget that when she turns up somewhere, the crowds are two, three, four, 10, 15 deep, and someone wants to be able to say they saw a bit of the queen's hat as she went past.

The Countess of Wessex
The Queen famously said "I have to be seen to be believed"—I think Kate has taken this principle on board and it reflects in her own fashion choices, especially during overseas tours and events that draw large crowds.
Also, Kate's not shy when it comes to prints. She dares to wear animal prints, stripes, florals and abstracts regularly. It's safe to say the Princess has a penchant for polka dots. They're her go-to print. She's worn them to countless events over the last 11-12 years.
4) Nearly everything she wears sells out within hours…
…and has done for almost a decade now, consistently. From the blue Issa dress from her engagement announcement in 2010 to the Sézane earrings she debuted on Christmas Day 2022.
This phenomenon has even been given a name: The Kate Middleton Effect.
5) "The Kate Middleton Effect"
Kate's status as a style icon is so vast that she's been reported as worth around £1 Billion to the UK fashion industry. For over a decade now, the Princess's fashion choices have had the power to not only elevate the popularity of a particular brand or item but also to drive significant increases in revenue for the companies involved.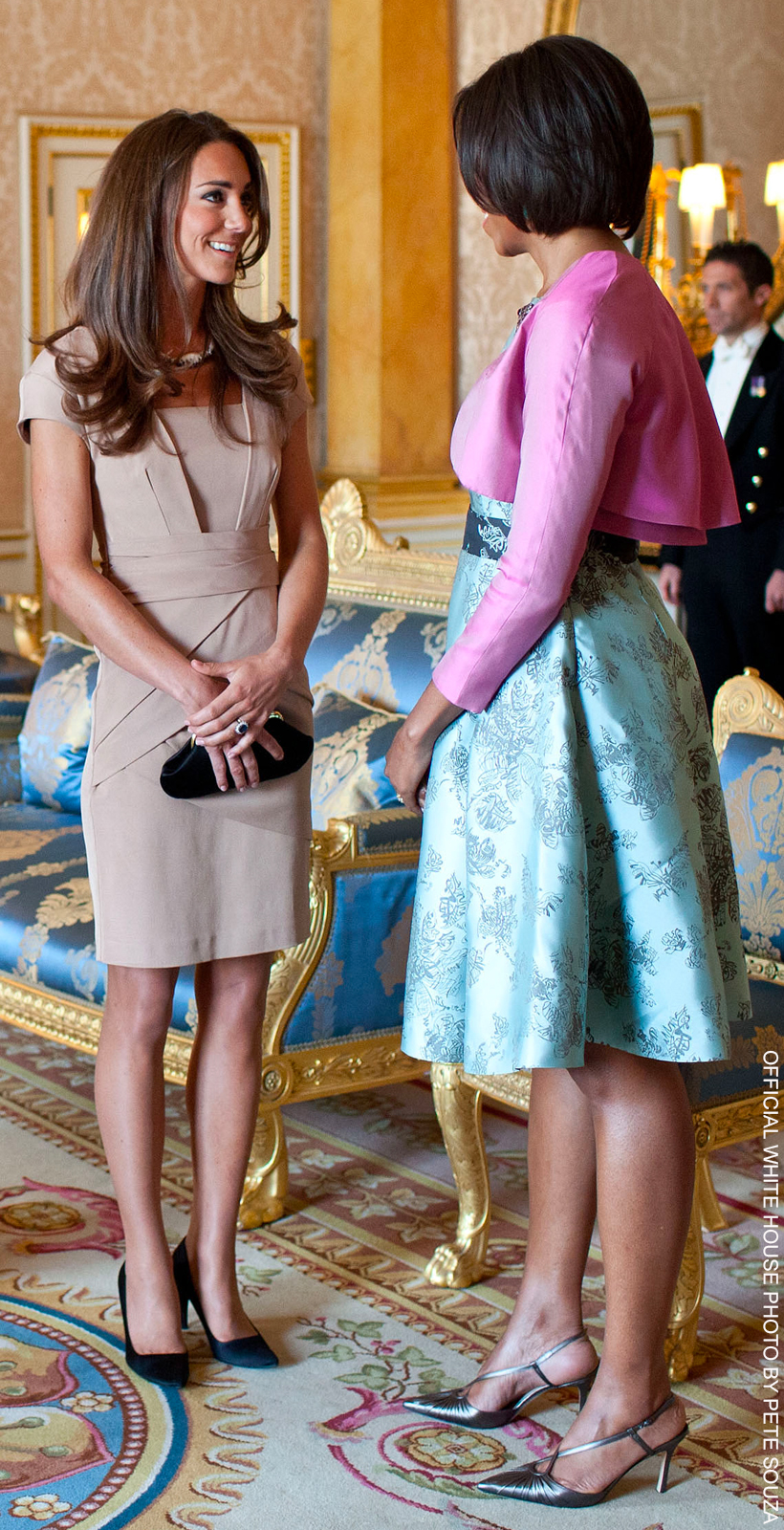 When she wears a particular item, the brand who created it will notice a significant uplift in sales and website traffic. Interest in her fashion choices will often result in a surge of traffic sent to a retailer's website. In the early years of Kate's marriage, this would cause entire websites to crash (it still occurs now from time to time, usually with smaller brands, as larger retailers tend to have better infrastructure nowadays).
I think we can pinpoint The Kate Effect back to the beige bandage dress Kate wore to meet the Obamas in May 2011, just one month after the Royal Wedding when interest in the new Duchess was at an all time high. She looked glossy, tanned and toned straight after her honeymoon. Within minutes of the photographs hitting the internet, fans flocked to the Reiss website, reportedly buying one dress per minute until the store's server crashed. The website couldn't meet demand from the influx of traffic!
The brand had no idea Kate planned to wear the dress and scrambled to get their website back online as quickly as possible and restock the garment while interest was piqued. I remember subsequent 'drops' quickly sold out too. Four months after the Obama meeting, Reiss released their "Lolla" dress—a lookalike with a slightly updated design in two new colours for the change in season. These also proved popular with fans.
At the same time, fast fashion companies rushed to manufacture similar designs in an attempt to capitalise on the increased interest and demand.
6) Kate follows trends—but in a way that's true to her own style
I love how Kate tries trends but wears them in a way that's true to her own signature style.
In recent years, we've seen her in culottes with sneakers, layers of demi-fine gold jewellery, two-tone flat pumps, 80s inspired dresses and chunky gold chokers. All huge trends.
Even if she wants to use her status as a fashion icon to grab headlines, she does it in a way that is in step with her royal status—she isn't provocative, her outfits aren't over the top nor are they too much of a departure from her usual style. Her look from the 2022 Earthshot Awards is a prime example. Renting a neon green with a split was always guaranteed to draw headlines and while it create a wow-worthy moment that ensured her husband's project landed front page coverage, but it did not detract from the evening itself.
7) Kate's style is regularly featured on daytime TV and other media
Kate's fashion choices generate a lot of media attention and are frequently featured in newspapers, magazines and on TV. If you're a daytime television viewer, you'll have watched style editors attempt to recreate the Princess's outfits on the likes of Lorraine and This Morning.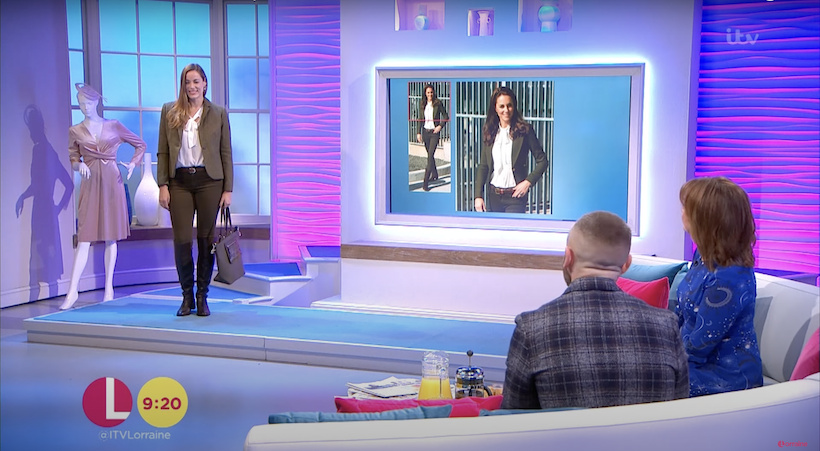 Plus countless blogs and social media accounts like mine—and a few of my friends—exist following the Princess's fashion choices, providing information for the thousands of fans who seek it.
The media attention that Kate's fashion choices receive is a testament to her status as a fashion icon and the influence she has had on the industry.
8) She gets it right, every time
I think it's fair to say the Princess is skilled at dressing appropriately—she's never underdressed or overdressed for any occasion.
She must have worked with a great team over the years who've researched past events and had courtiers on hand to advise.
9) She was asked to be on the cover of Vogue
Of course, the Princess starred on the cover of fashion bible Vogue in 2016—further cementing her status as a style icon. Appearing on the cover of Vogue is a significant honour, it's essentially seen as a stamp of approval from the fashion industry. Her cover was a testament to the impact and influence she has had on the industry.