March 7th, 2016 — Kensington Palace released photographs of William, Kate, George and Charlotte enjoying a short ski break in the French Alps.
According to the Palace, this was the first time the family of four have been on holiday together.  It's also the first time George and Charlotte have played in the snow.
Among the photos are two very cute snaps of William and Kate throwing snow at one another!
There's also a photograph of William holding Charlotte, who will turn one in May.
The photographs were captured by the Press Association's photographer John Stilwell for the occasion and released by the Kensington Palace official Twitter account this morning.
Kate's ski outfit:
Kate is wearing ski pants and a jacket by skiwear brand E + O. Kate has worn this ski jacket on a number of occasions previously, including during a skiing holiday with Prince William back in 2009: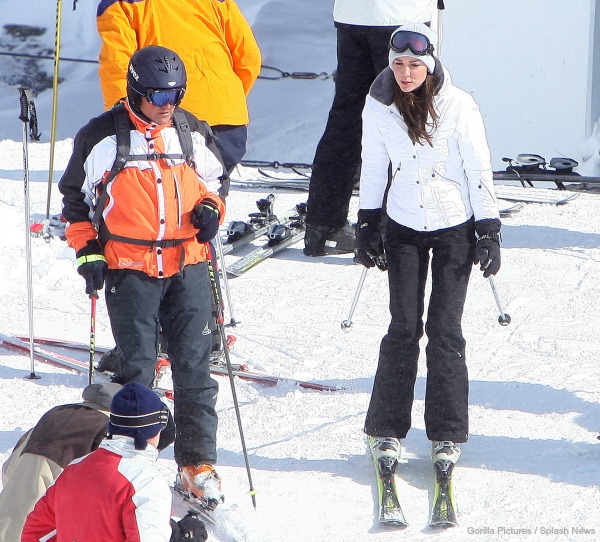 In 2010, E+O's parent company sold the licensing to make the skiwear to a "far eastern conglomerate". I'm struggling to find where you can still buy the ski jackets.  If you know where to buy this line of skiwear, comment below!
Kate wore a pair of tan Sorel Pac 2 snow boots.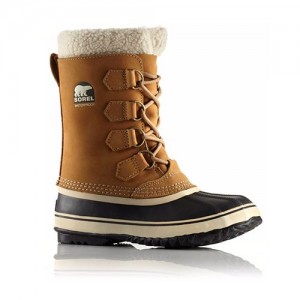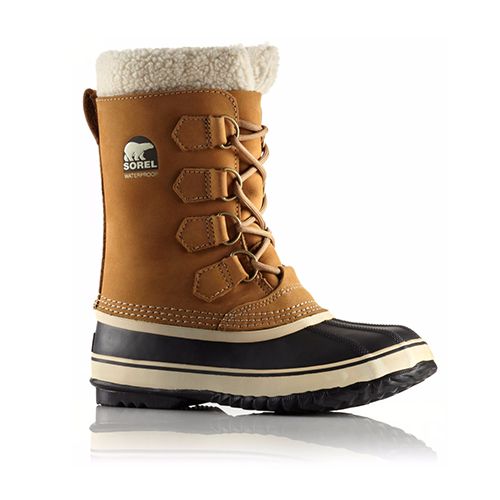 You can learn more about the boots (including where to buy from) on this page.
Kate's ski goggles are by professional skiwear brand UVEX. It looks like Kate's wearing the "Ultrasonic Pro" style.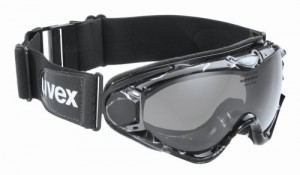 Kate is wearing the Eisbar Alwin navy pompom hat with a polar bear print. It remains sold out online.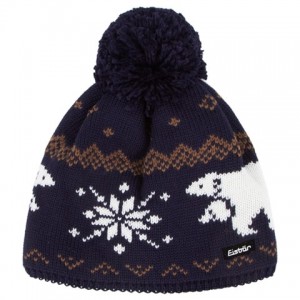 Finally, with thanks to What Kate Wore's readers, we know Kate is wearing her Restelli Guanti ski gloves.  Kate's worn them since at least 2008.  I believe the UK retailer of these gloves is Alexski.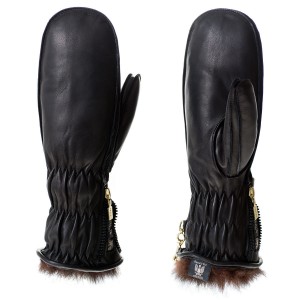 Finally, Kate is sporting her Kiki McDonough "Grace" earrings.   You can read more about these dazzling topaz and diamond earrings on this page.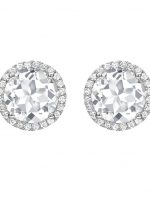 George & Charlotte's clothing:
Thanks to the Daily Mail, we also know which snowsuits Prince George and Princess Charlotte are wearing:
Meanwhile, Charlotte is wearing a cute white snowsuit from John Lewis. It costs just £28.99.
Prince George is wearing a snowsuit from Mountain Warehouse, which is now reduced to £24.99.