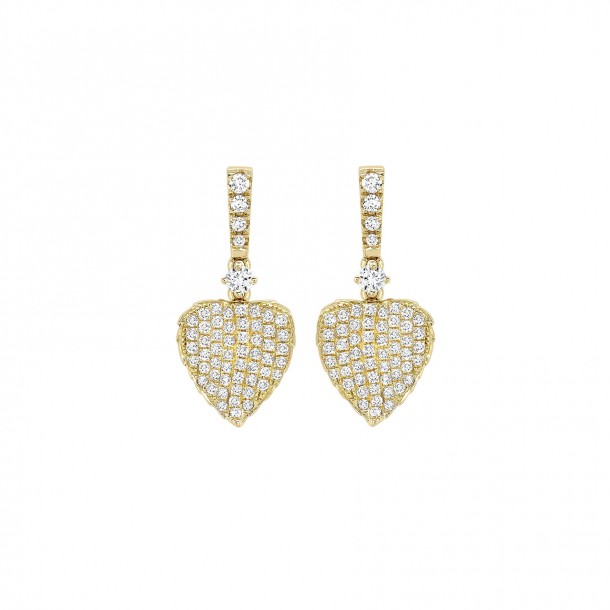 Kate's worn her gold Lauren leaf earrings by Kiki McDonough for around 6-7 years now.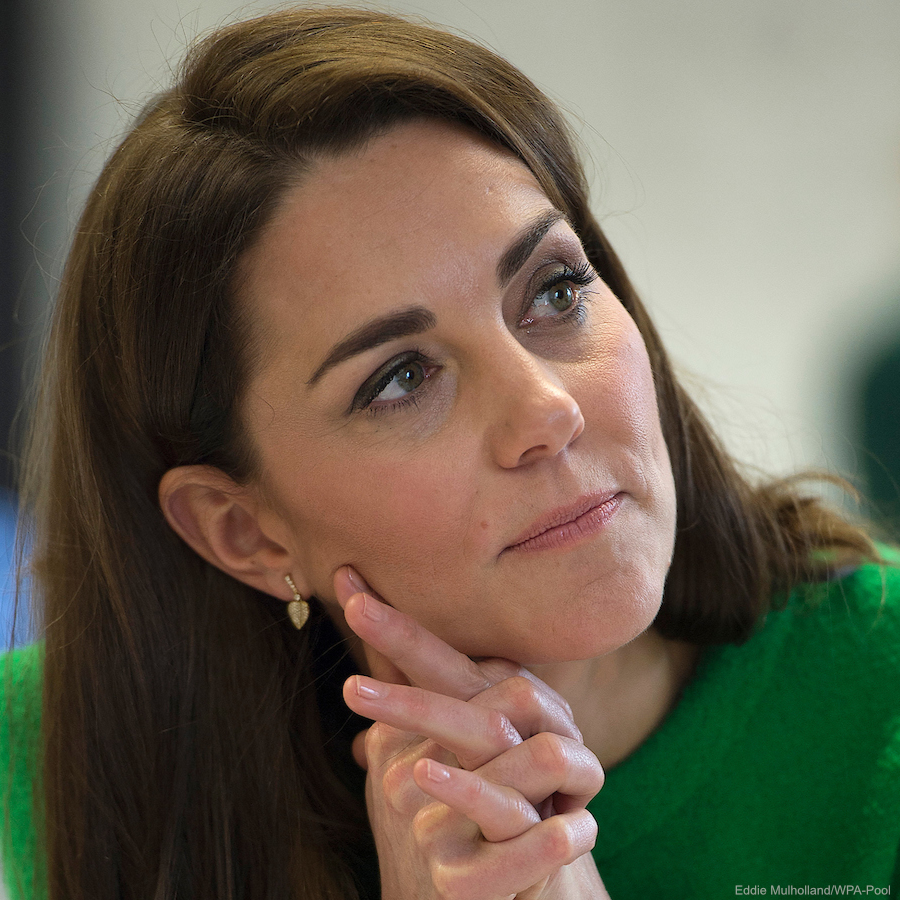 A closer look at Kate wearing the earrings: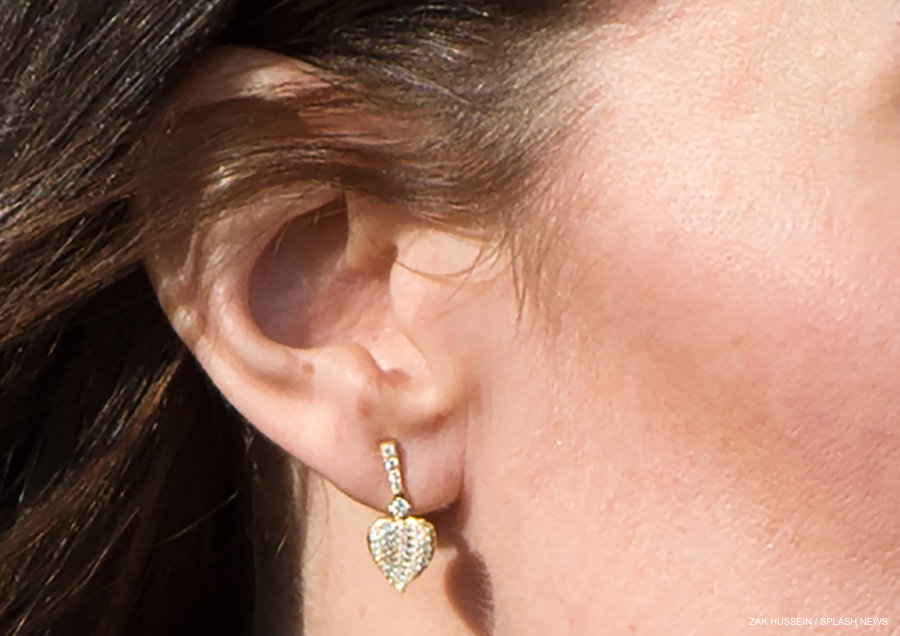 Proving the earrings are super versatile, Kate's worn them to 30+ public engagements since their first debut in 2015. They're one of her most-worn jewellery items.
About the earrings:
The pretty drop earrings are crafted from 18ct yellow gold and decorated with pavé diamonds. Kiki describes them as "beautiful and elegantly small" on her website.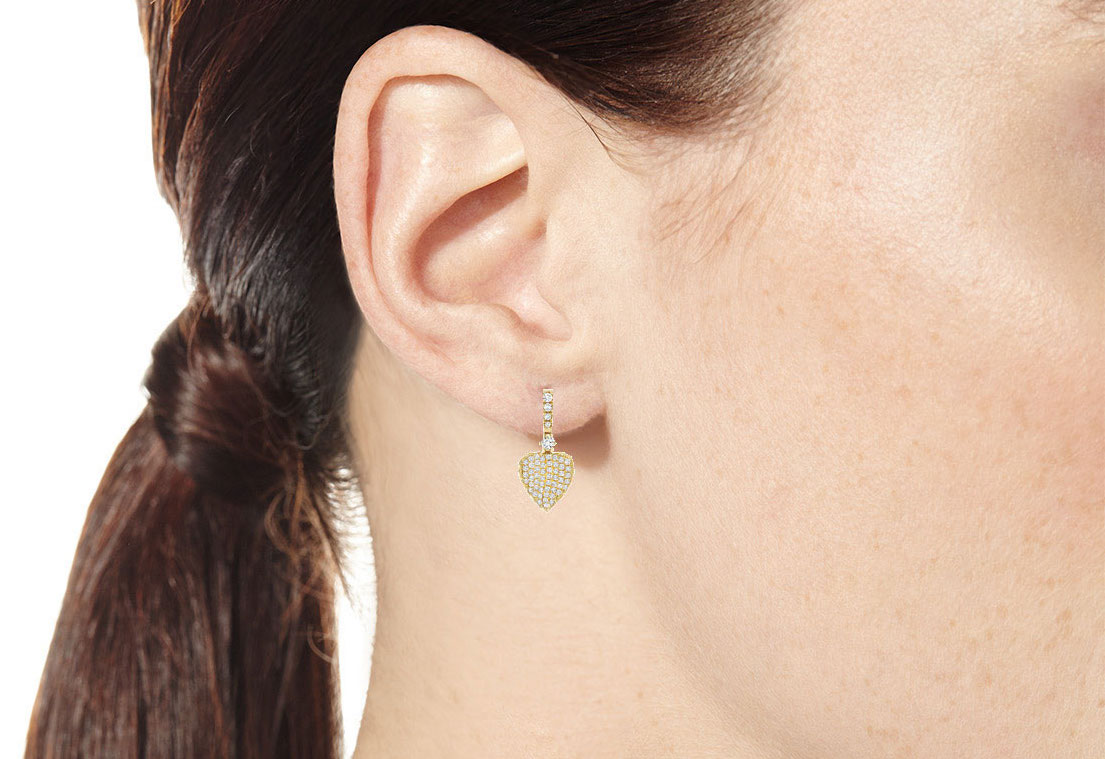 Note: A lot of people mistake the earrings as being heart-shaped, but they're actually leaf-shaped. It's an easy mistake to make! I know that lots of Kate fans think the gold earrings are heart-shaped at first glance—they certainly look heart-shaped from a distance. However, they're actually diamond-encrusted leaves! If you zoom in closely, you can see the jagged edge of the leaf design: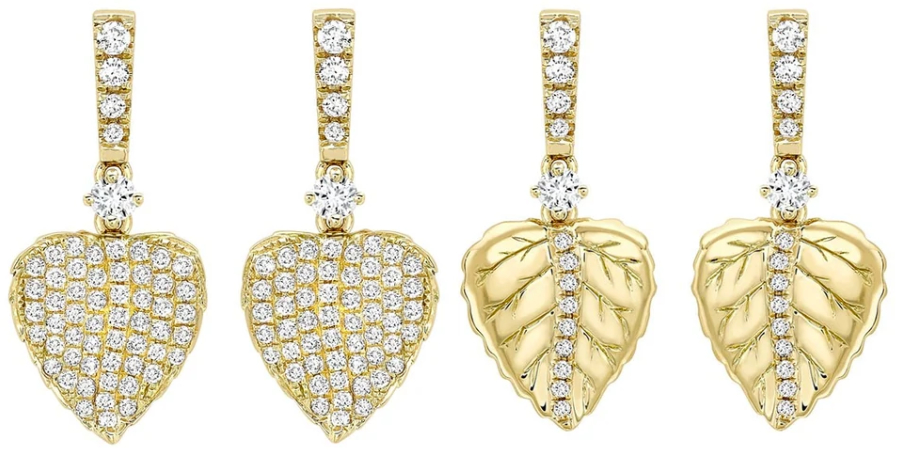 The earrings are from Kiki's Lauren collection, inspired by ballerina Lauren Cuthbertson, All of the items in this collection are leaf-shaped (see the second pair of earrings from the collection on the right, above. These show more intricate leaf detailing. )
The designer explains falling leaves in a ballet performance inspired the collection:
Since the launch of the collection in 2015, [Lauren] has become one of Kiki's most loved collections. The beautiful pendants and earrings were inspired by Lauren's wonderful performance as Alice in Alice in Wonderland. Each piece features a pretty leaf motif which were inspired by the falling leaves in the opening scene of the show.

Kiki.co.uk
The Lauren collection:
As we touched on above, the Lauren Leaf earrings are part of a special collection by Kiki McDonough inspired by Lauren Cuthbertson, a Principal ballerina at the Royal Ballet. Lauren has also modelled jewellery for Kiki's campaigns.
Kiki is well-known for her love of ballet and regularly attributes her creative inspiration to the performances she attends.
Kiki designed pieces with the delicate diamond detailing to capture the elegant simplicity of Lauren's movements on stage. "I have always been a huge admirer of Lauren's dancing, so it was an absolute delight to design jewellery inspired by her," remarks Kiki.


Kiki.co.uk
Where can I buy the Lauren earrings?
The gold Lauren leaf earrings can be purchased from Kiki's website for £2,300 (around $3,080 USD).
More from the Lauren collection:
Kiki's Lauren collection is filled with leaf-shaped jewellery in yellow gold and white gold. She sells pendant necklaces, a bracelet and other leaf-shaped earrings, both with and without pavé diamonds. Shop the Lauren collection here.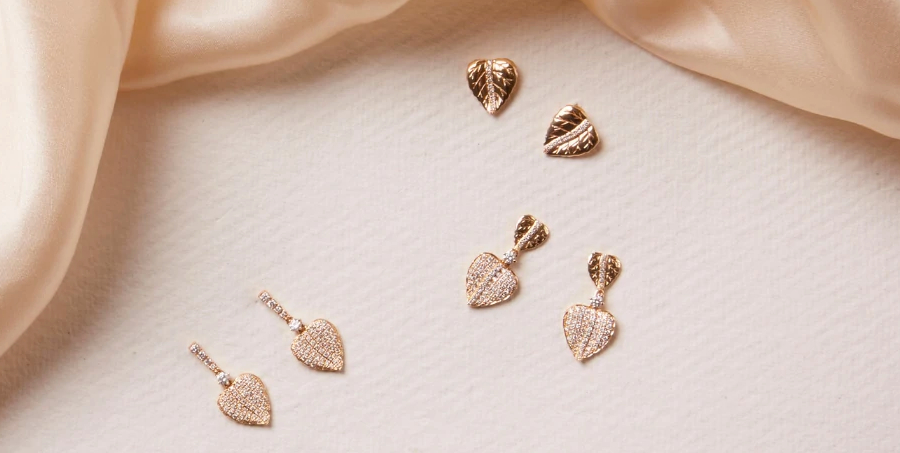 Does Kate Middleton wear any other Kiki McDonough jewellery?
Yes! Kate is very loyal to Kiki McDonough, I'd confidently say it's her favourite jewellery label. The Duchess owns over 15 pieces by the London-based designer—both earrings and necklaces—and has worn them during many different public appearances. Her Kiki collection is worth over £40,000.
Above: Kate in four different pairs of Kiki McDonough earrings: a pair of green tourmaline and green amethyst drops, a pair of pink morganite double drops, a pair of blue topaz double drops and a pair of white topaz and diamond studs from the 'Grace' collection.
More about Kiki McDonough:
Kiki is known for using vivid coloured gemstones and creating elegant, timeless and easy-to-wear designs. She's based in Chelsea, London.
You can browse more of Kate's earrings on this page.