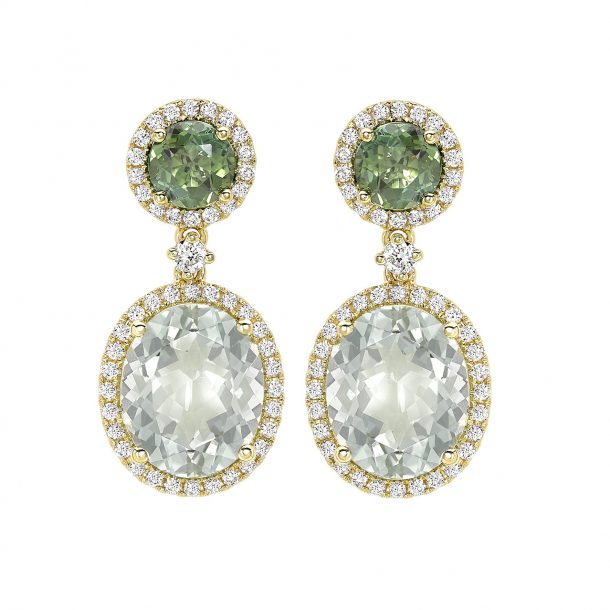 In 2016, the Duke and Duchess of Cambridge undertook an official tour of India. On the third day of the visit, Kate showcased a new pair of sparkling green earrings by jewellery designer Kiki McDonough. A look at Kate in the earrings: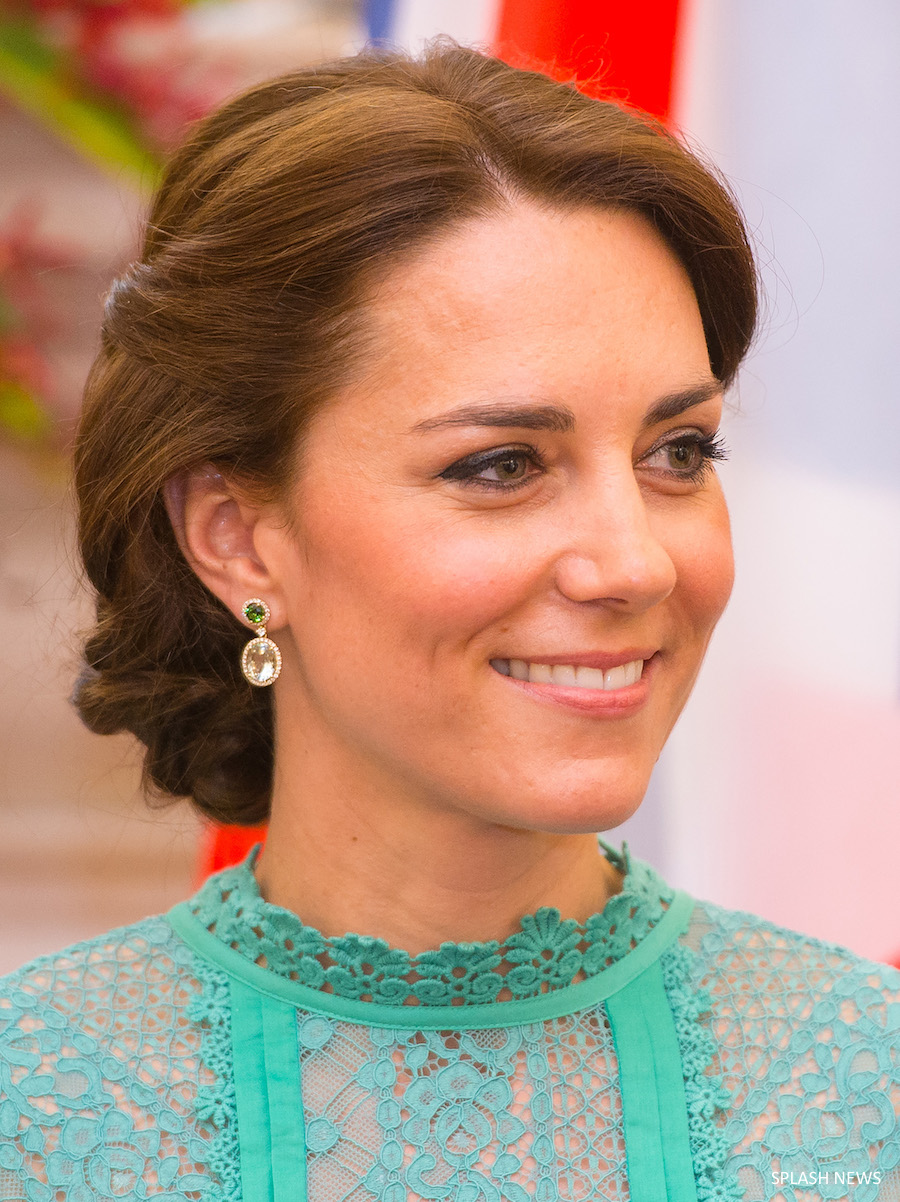 At the time, Kiki McDonough exclusively told People magazine that the earrings were made-to-order for Kate to celebrate Princess Charlotte's birth. McDonough wouldn't comment on who purchased the earrings.
About the earrings:
The pretty green earrings feature oval-shaped green amethysts suspended from round green tourmalines, both surround by sparkling diamonds. The gemstones are set in 18ct yellow gold.
Buying Kate's earrings:
Sadly, you cannot buy the earrings. However, there is a similar design made from green amethysts available in Kiki McDonough's online shop. The company ships worldwide.
Kate Middleton wearing Kiki McDonough jewellery:
Kate is clearly a fan of Kiki McDonough's colourful jewellery designs. She owns over 20 pieces by the designer. You can see her wearing some of them below: