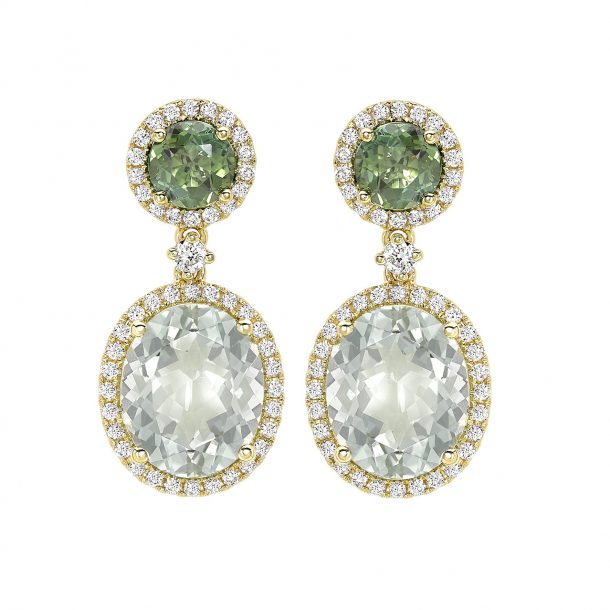 Kate Middleton owns a pair of drop earrings by Kiki McDonough with Green Tourmaline and Green Amethyst Stones.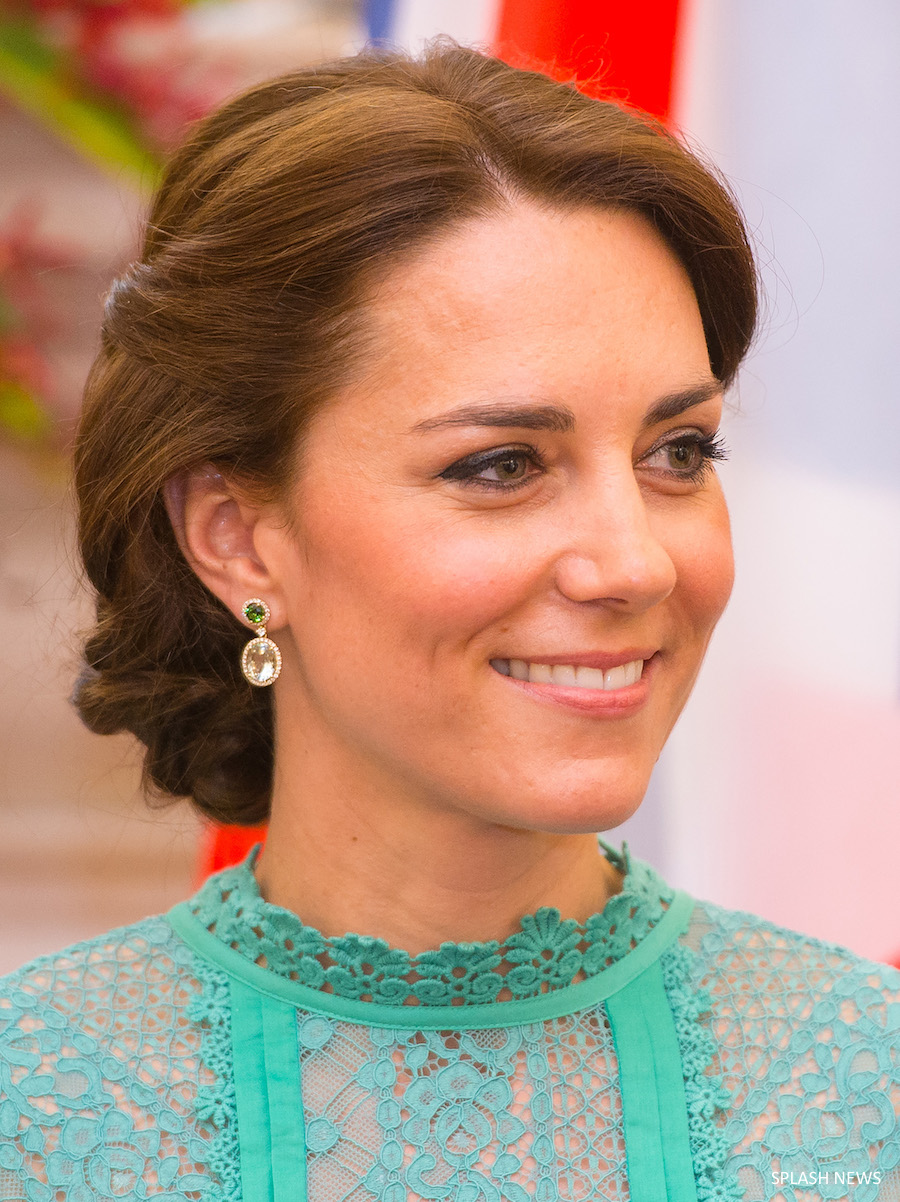 The Duchess first debuted the green gemstone earrings during the 2016 tour of India.
At the time, Kiki McDonough told People magazine that the earrings were made-to-order for Kate to celebrate Princess Charlotte's birth. (McDonough wouldn't confirm who purchased the earrings, naturally.)
About the earrings:
The pretty green earrings feature oval-shaped green amethysts suspended from round green tourmalines, both surrounded by sparkling diamonds. The gemstones are set in 18ct yellow gold.
Buying Kate's earrings:
Sadly, you cannot buy the earrings. However, there is a similar design made from green amethysts available in Kiki McDonough's online shop – see below. The company ships worldwide.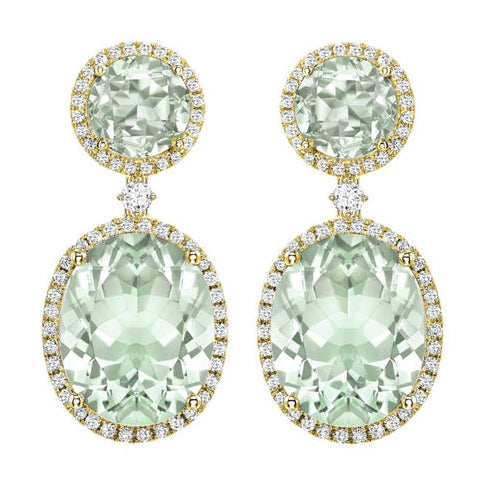 Kiki McDonough Signature Green Amethyst and Diamond Drop Earrings in Yellow Gold
GET THE LOOK These elegant earrings are an irresistible buy. Featuring amethysts in a soft green colour that's easy to wear all year round. Identical to Kate's with exception of the top gemstone-the round tourmaline has been swapped for another amethyst.
Kate Middleton wearing Kiki McDonough jewellery:
Kate is clearly a fan of Kiki McDonough's colourful jewellery designs. She owns over 20 pieces by the designer. You can see her wearing some of them below: