Kate Middleton regularly wears her white topaz and diamond stud earrings from the Kiki McDonough Grace collection.   For instance, here's a picture of Kate wearing the earrings back in 2013 –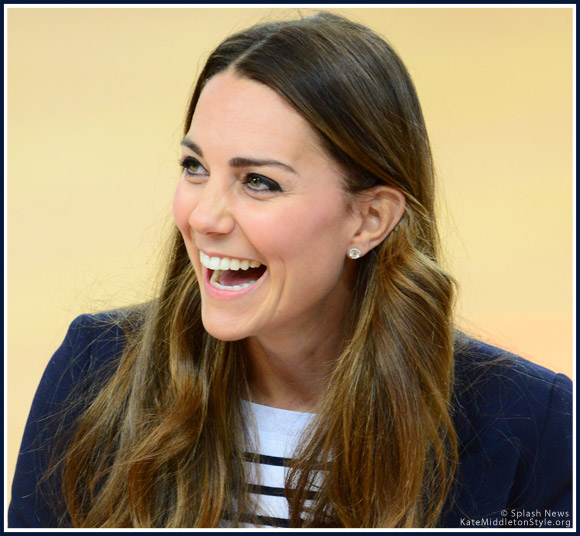 These earrings are simple yet striking.  Understandably, they are one of Kiki McDonough's most popular styles. While they can be reserved for special occasions, they Kiki Grace is beautiful and delicate enough to wear every day.
About:
Round white topaz gemstones
The earring is 9mm in diameter.
The topaz is surrounded by small diamonds
The Grace earring is set in 18ct gold
Where to buy Kate's Kiki McDonough Grace earrings:
Your first port of call should be Kiki McDonough's website.
If you're in the USA, you could also try Neiman Marcus who stock the earring too.
In addition, upmarket department store Fortnum and Mason stock the beautiful Grace earrings.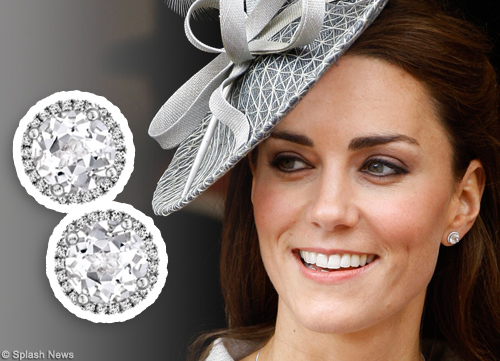 Available in other colours:
The Grace collection is also available in a number of different colours and styles.  Click the images below to view at Neiman Marcus: