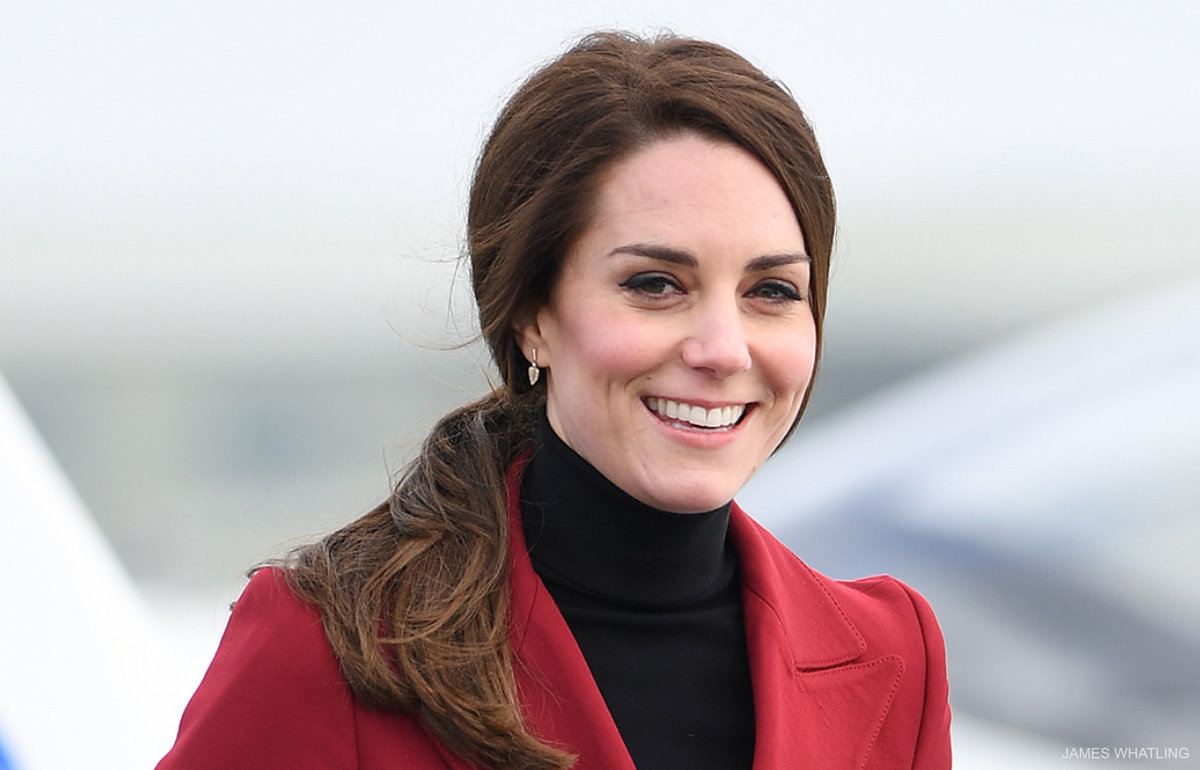 On the 14th February 2017, Kate visited a group of young air cadets at RAF Wittering in Peterborough, Cambridgeshire.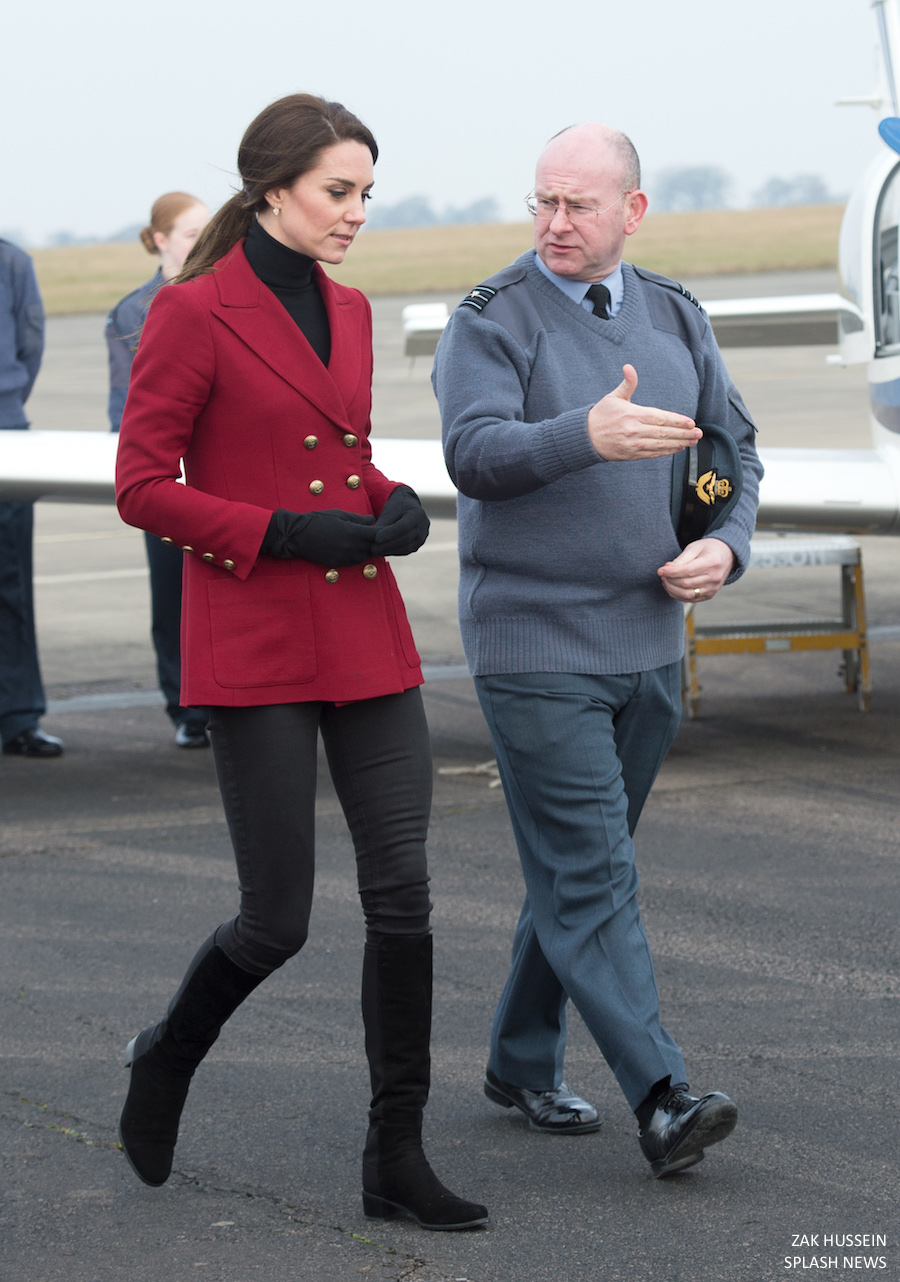 RAF Wittering is one of the oldest RAF bases in the UK.  It has played a key role in military operations and the development of air power since 1916.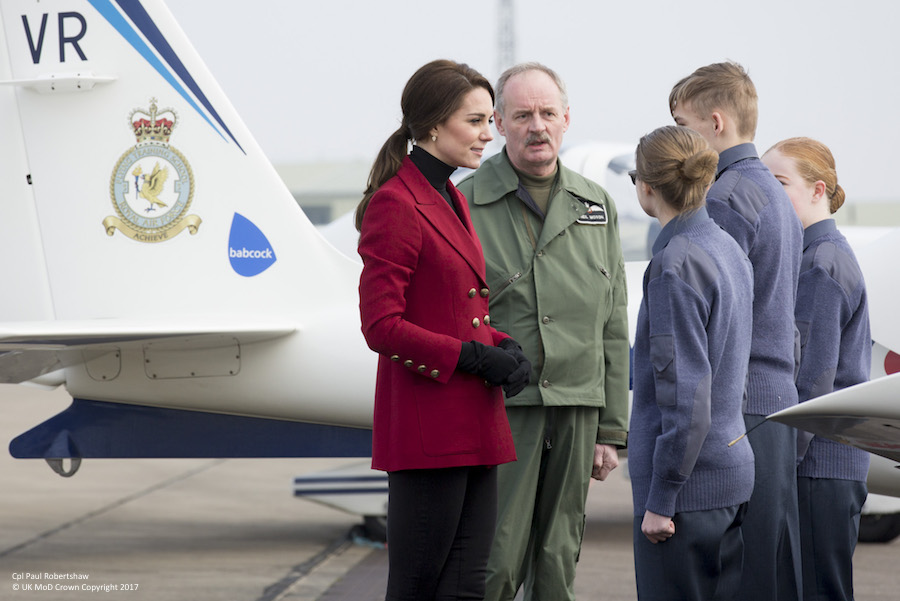 The air cadets were taking part in their first skills development camp at RAF Wittering.   Camps are an important part of the RAF Air Cadet experience and are centred around leadership, personal development, aerospace, music and so on.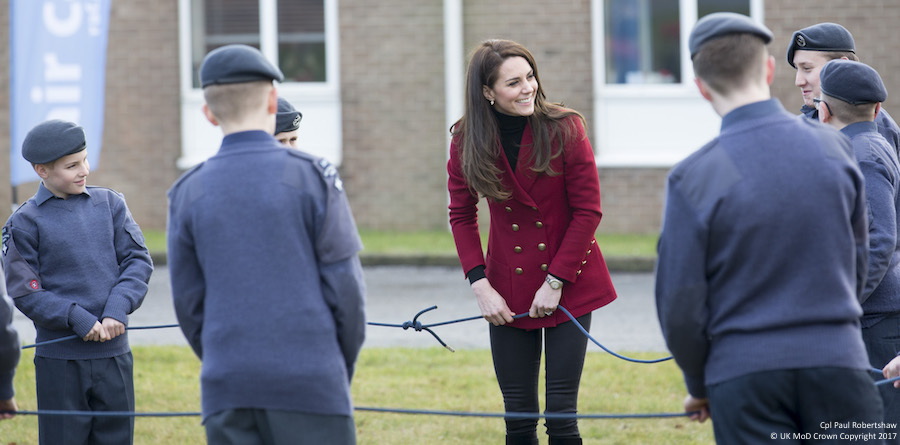 Kate took part several different activities during her visit.  She toured a Tutor aircraft, which thousands of cadets use each year for air experience flights.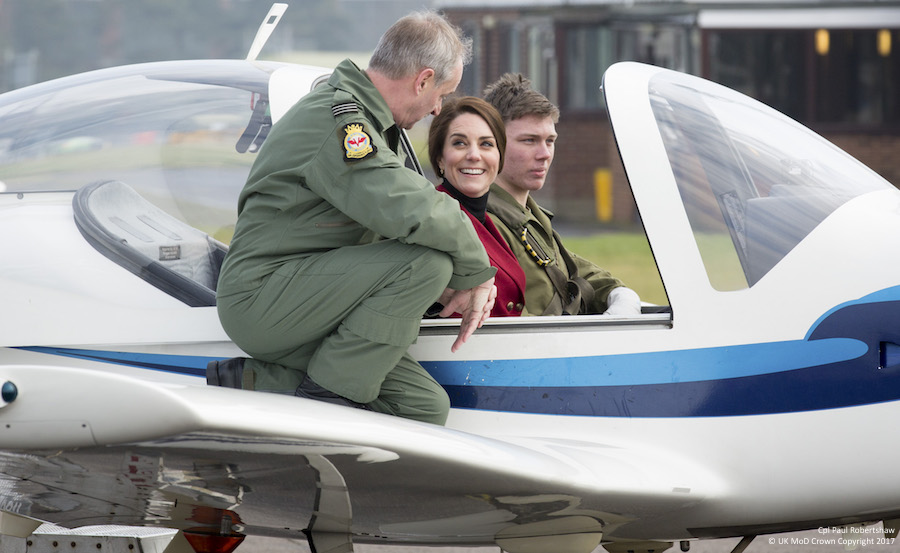 She took the controls of a flight simulator with help from Flight Lieutenant Michael Slater.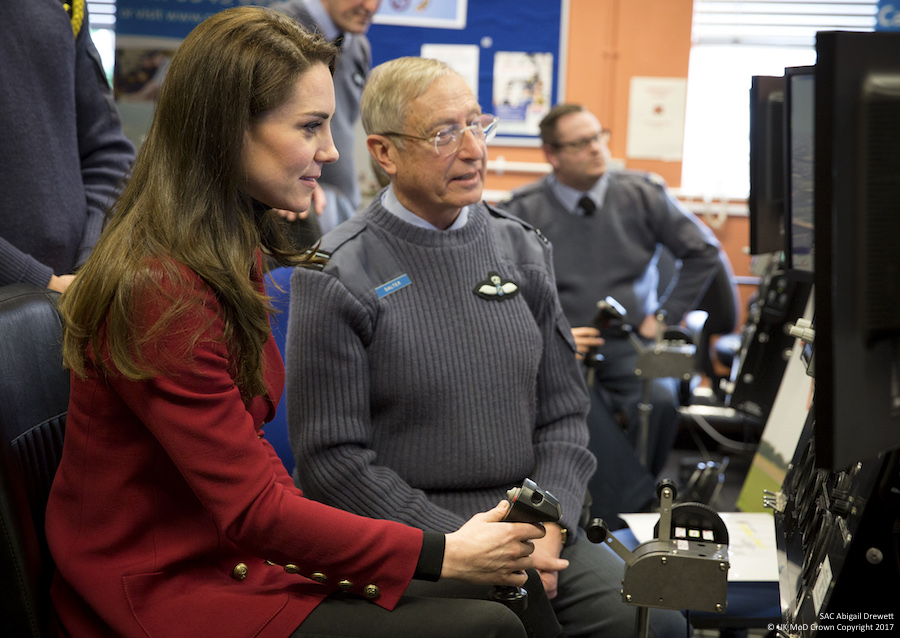 And later, she joined in with a few different leadership exercises.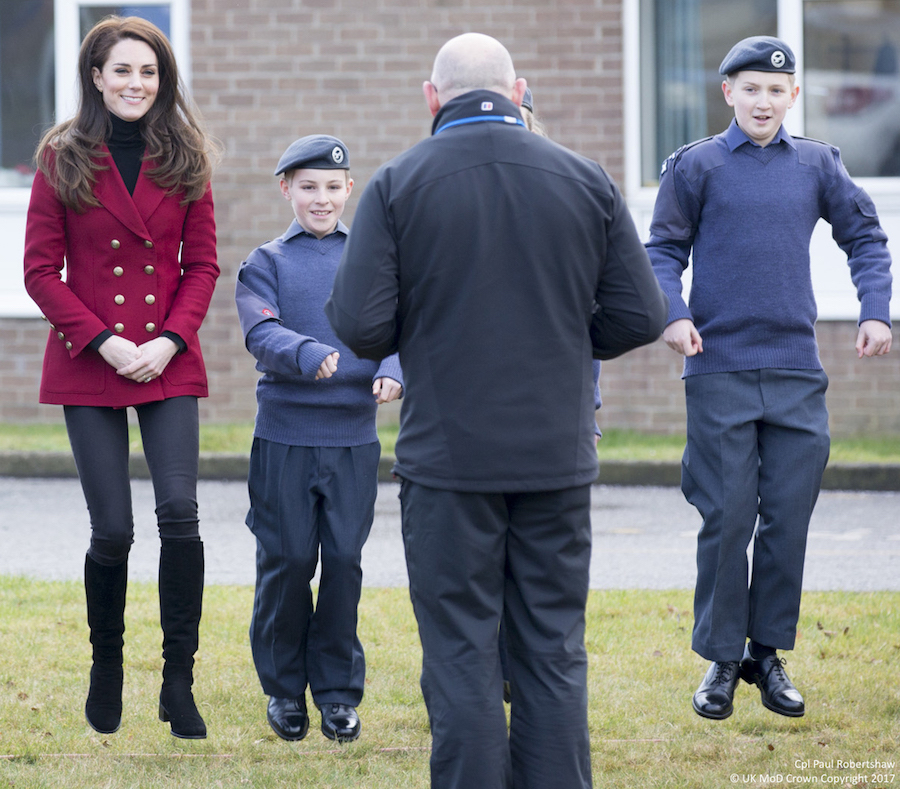 At the end of the visit, the Duchess joined the cadets and volunteer staff for a camp photo and was presented with a limited edition RAF Air Cadet 75th anniversary print by Commandant Air Cadets, Air Commodore Dawn McCafferty.

This is the third occasion that Kate has met with cadets since The Duke of Edinburgh handed patronage of the national youth organisation to her in December 2015.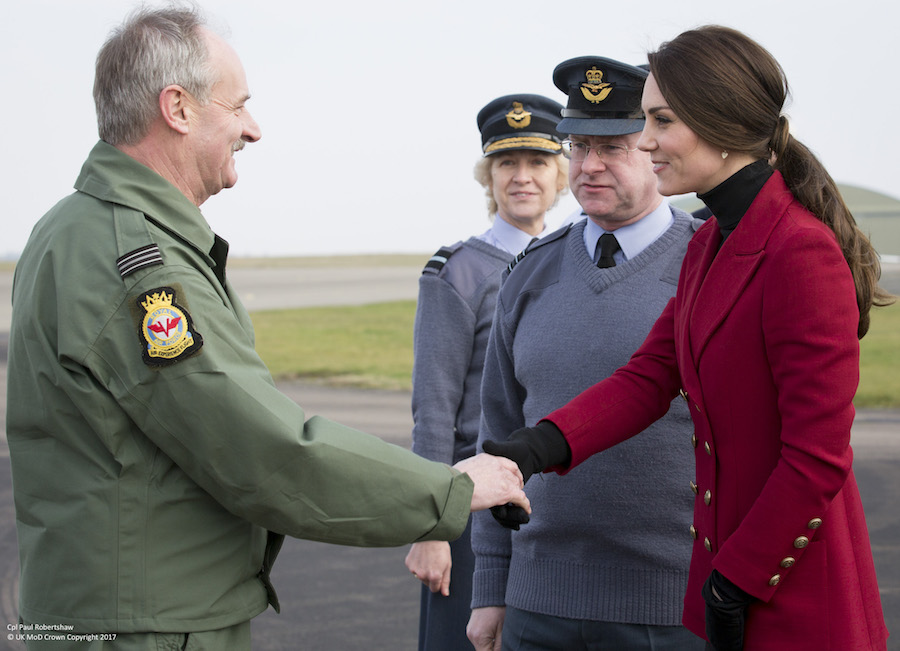 Her prior engagements involving air cadets have included the Royal International Air Tattoo at RAF Fairford, Gloucestershire in July 2016 and the launch of the RAF Air Cadet 75th anniversary celebrations in London in February 2016.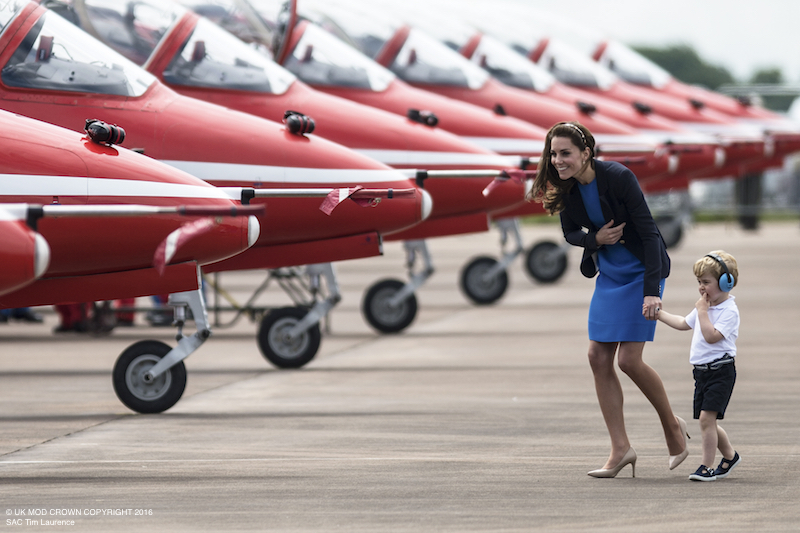 Kate's outfit:
Kate debuted a new jacket for the visit to RAF Wittering.  She wore Philosophy di Lorenzo Serafini's Double-Breasted Jacket in burgundy red twill.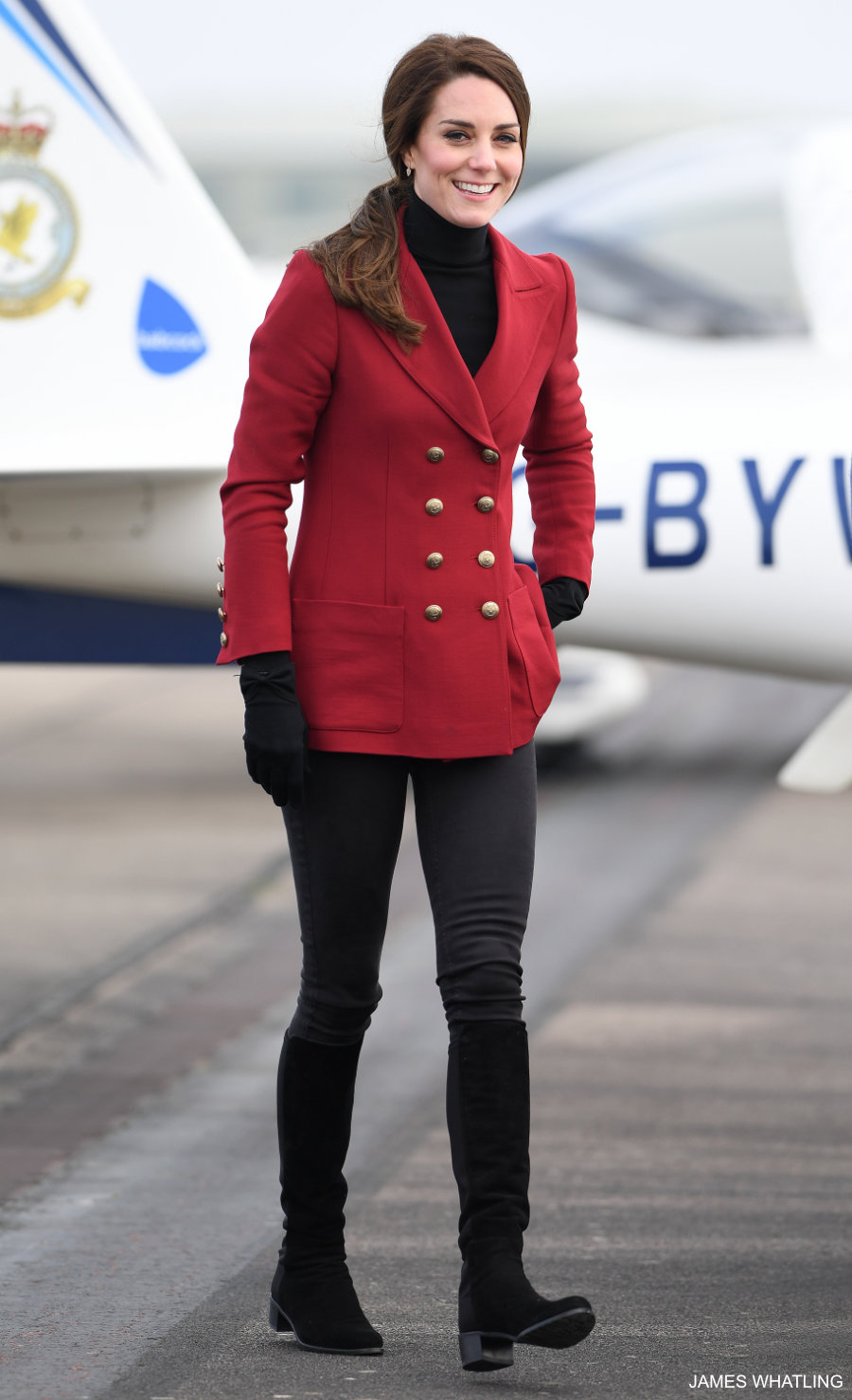 The wool-mix double-breasted jacket features peak lapels, darting detail at the front, patch side pockets, four brass tone buttons on both sleeve cuffs and eight brass tone buttons on the front.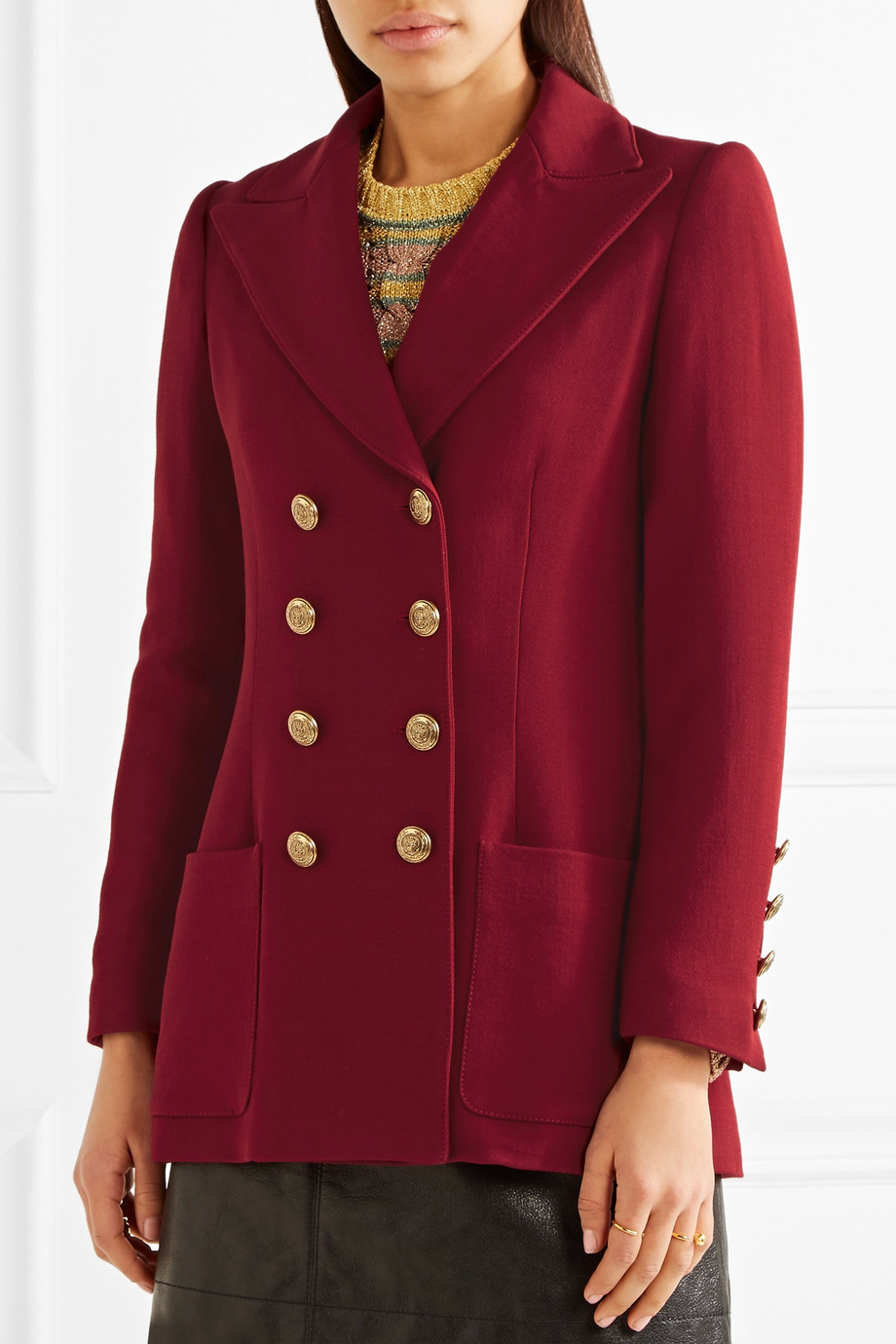 At the time of hitting publish, the Philosophy jacket is still available to buy from the following retailers: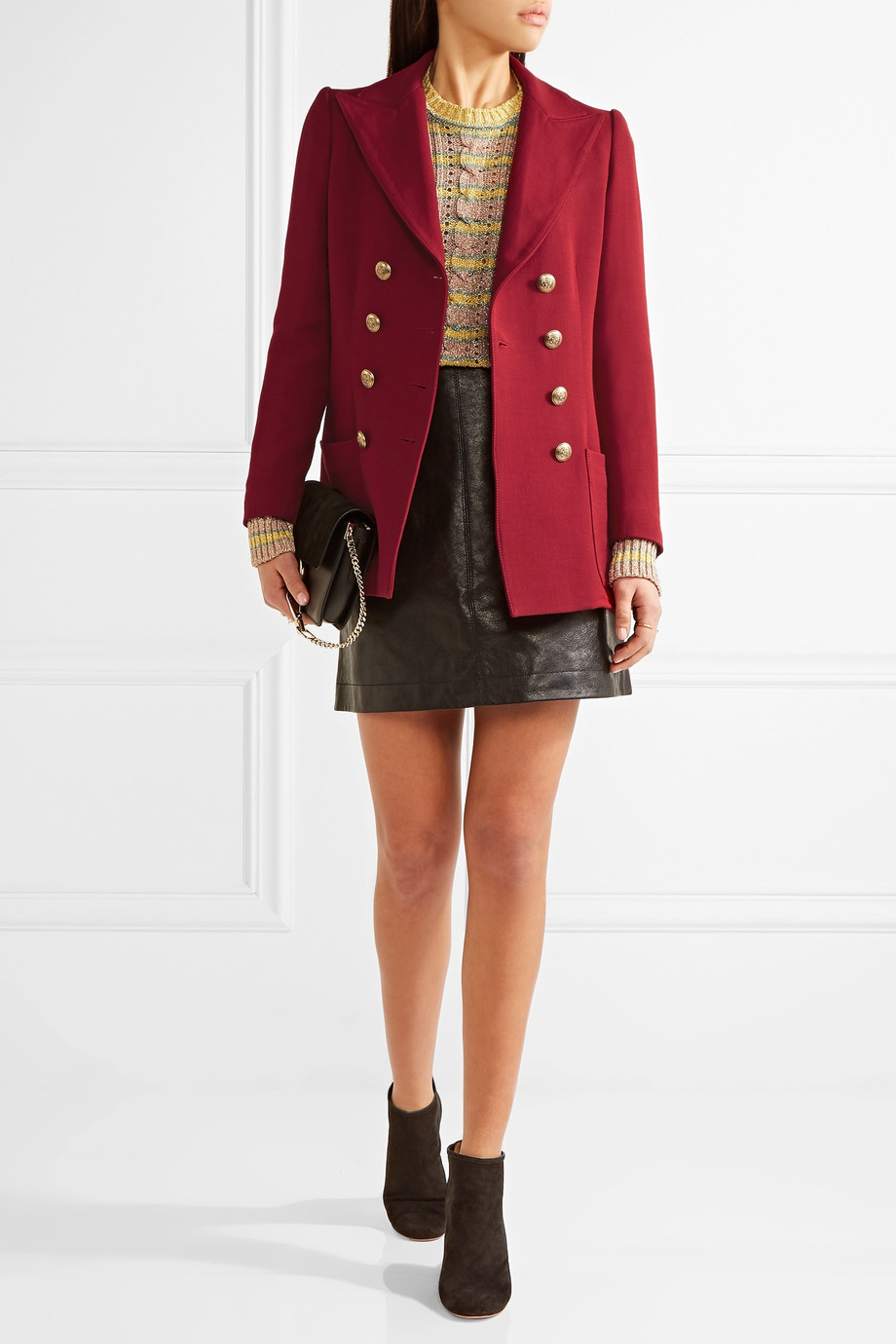 The Philosophy jacket also comes in blue twill.  It is available at BrownsFashion.com for £760 / £1,515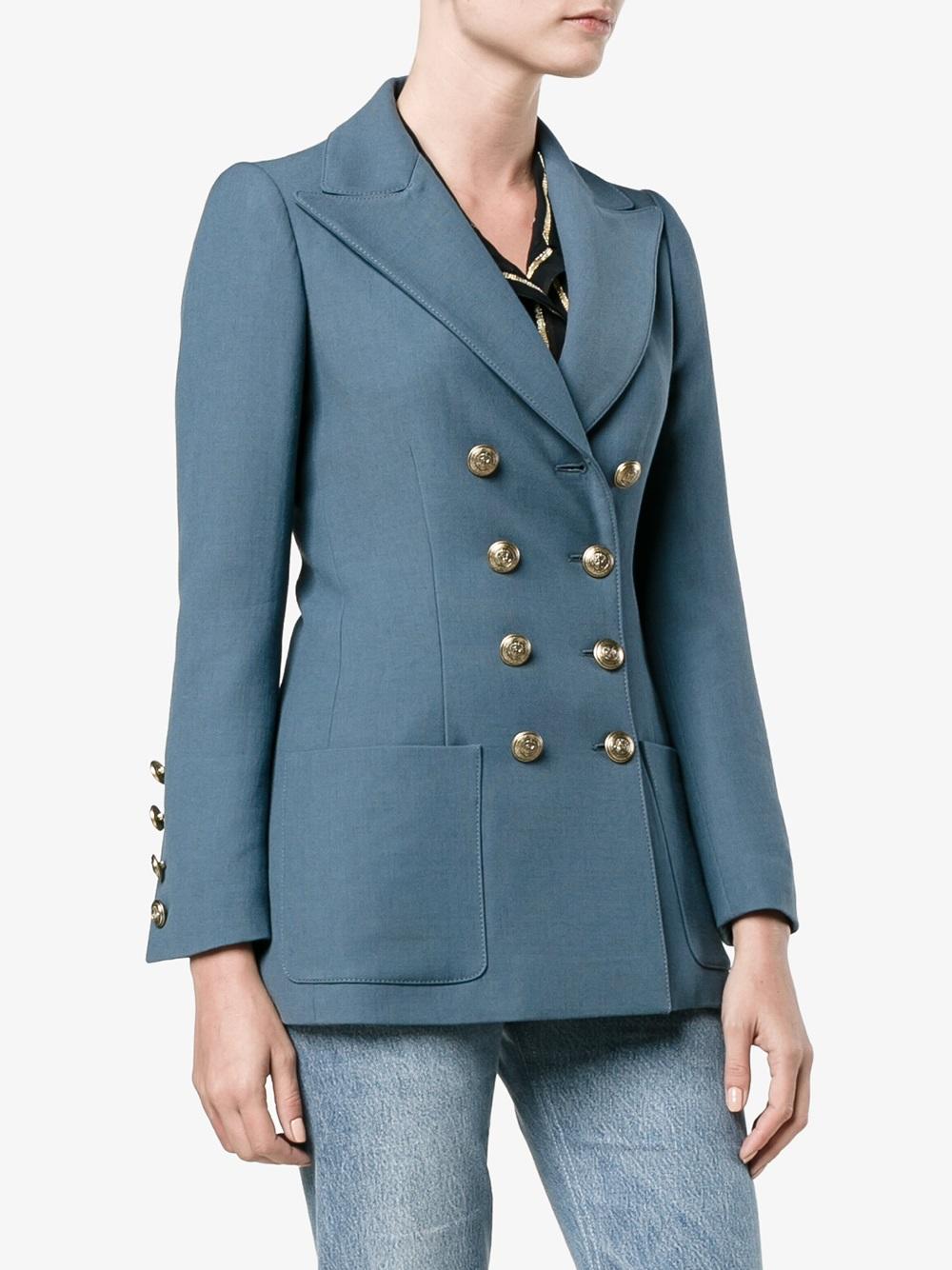 Underneath the red coat, Kate wore a black turtleneck/polo neck sweater.  She often wears the same (or a similar) sweater.  Sadly, it's not something we can identify.  Here's a look at Kate wearing the sweater in Edinburgh back in February 2016.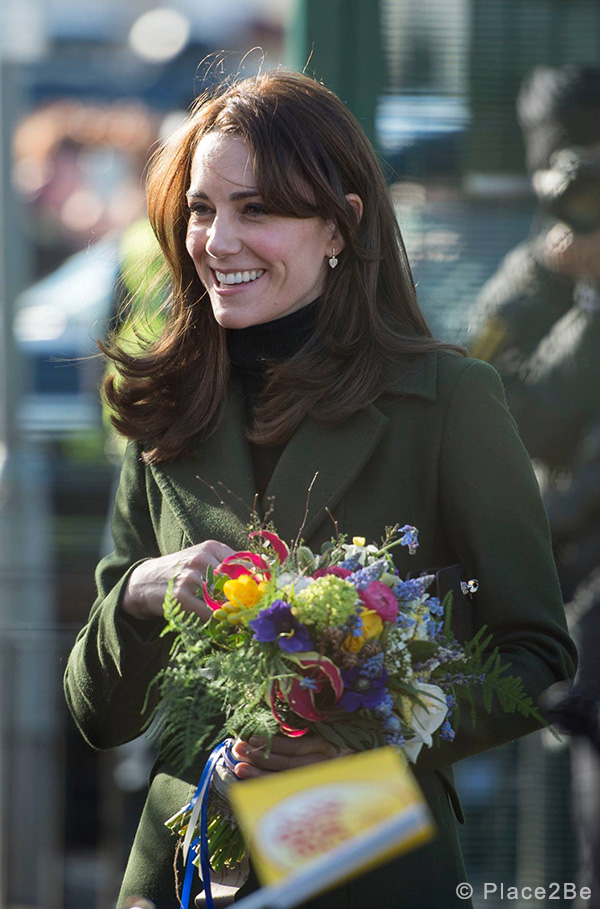 Kate wore a pair of black trousers underneath the coat.  Again, they're difficult to identify but most fans believe they're the Body Curve Jeggings from Zara.
One item we can identify is Kate's black suede boots!  They're Stuart Weitzman's HALFNHALF style.  The boots feature a suede fabric front with a stretch panel at the back and a low block heel: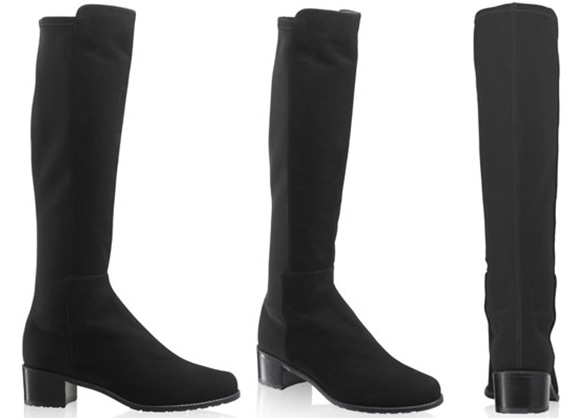 If you'd like to buy the boots, you're in luck!  They're still available from the following retailers in limited sizes:
Kate chose a pair of black gloves for the visit.  They're trimmed with a bow.  They're not the usual pair she wears by Cornelia James (the bow is very different).  More updates to follow!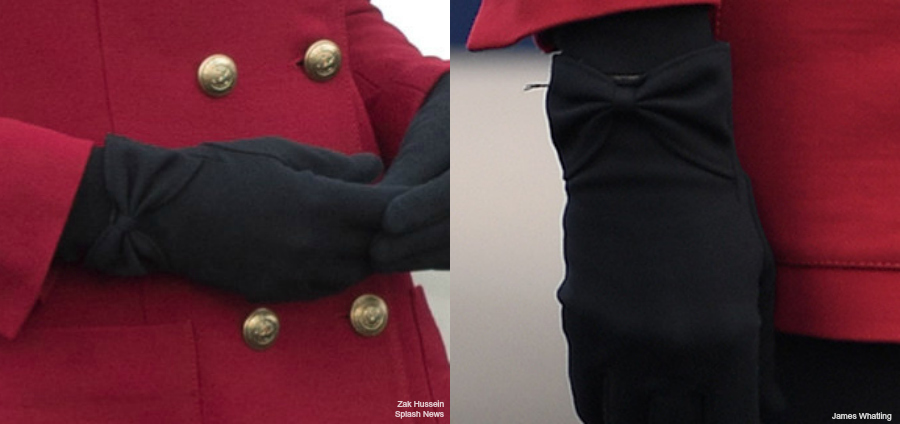 Finally, Kate chose to add a little sparkle to her outfit with a pair of gold and diamond leaf-shaped earrings: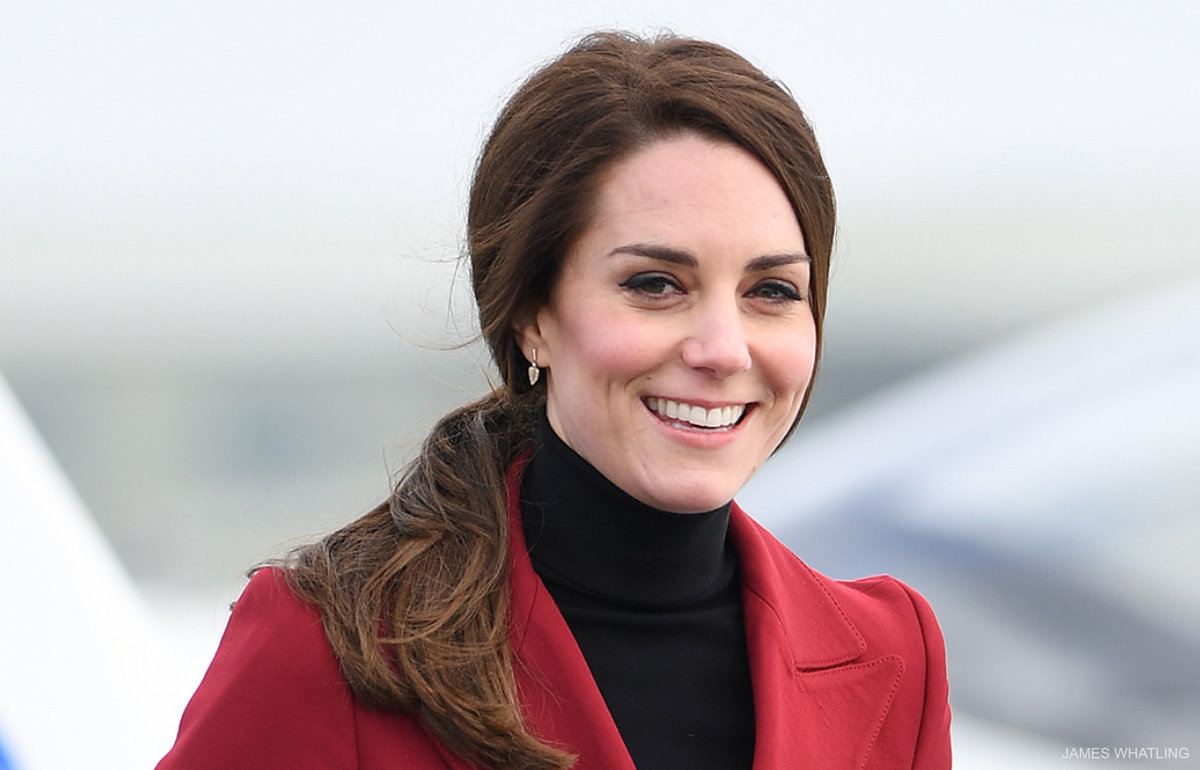 Of course, they're the 'Lauren Leaf' style by Kiki McDonough.