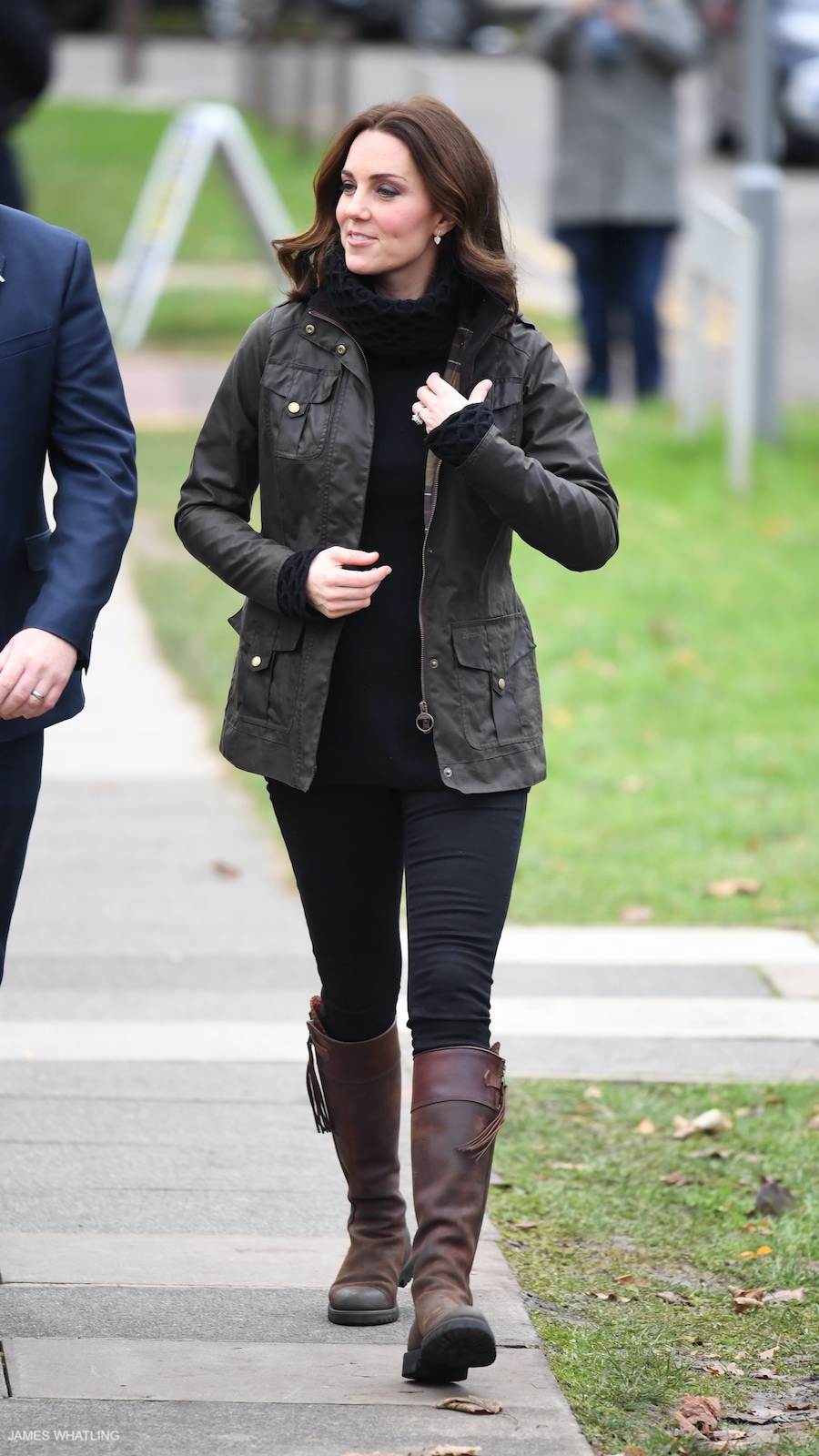 Wednesday, 19th November 2017—Kate visited the Robin Hood Primary School in Kingston Vale, London. The school takes part in the Royal Horticultural Society's Campaign for School Gardening, which celebrated its tenth anniversary in the same year.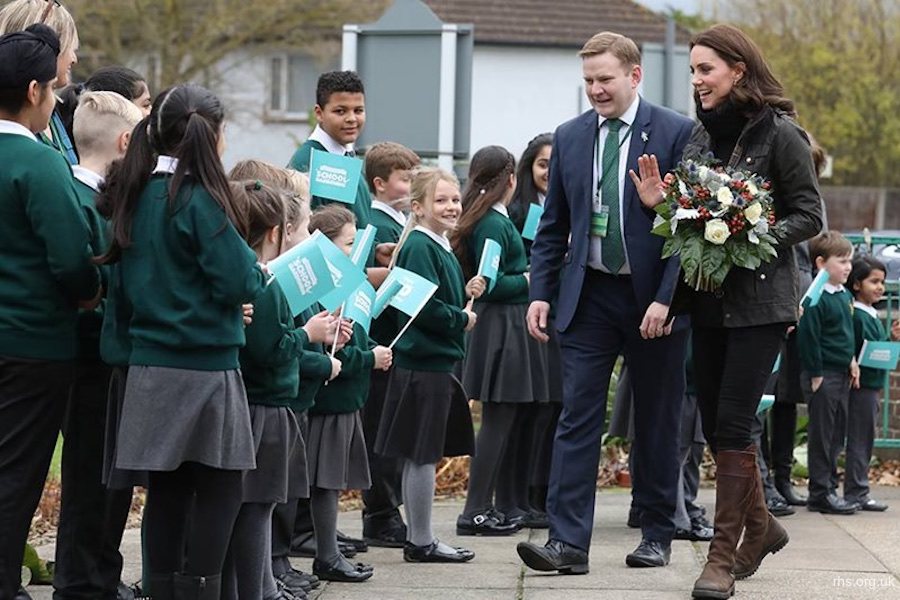 The Campaign for School Gardening inspires and supports schools to provide children with gardening opportunities to enhance their skills and boost their development.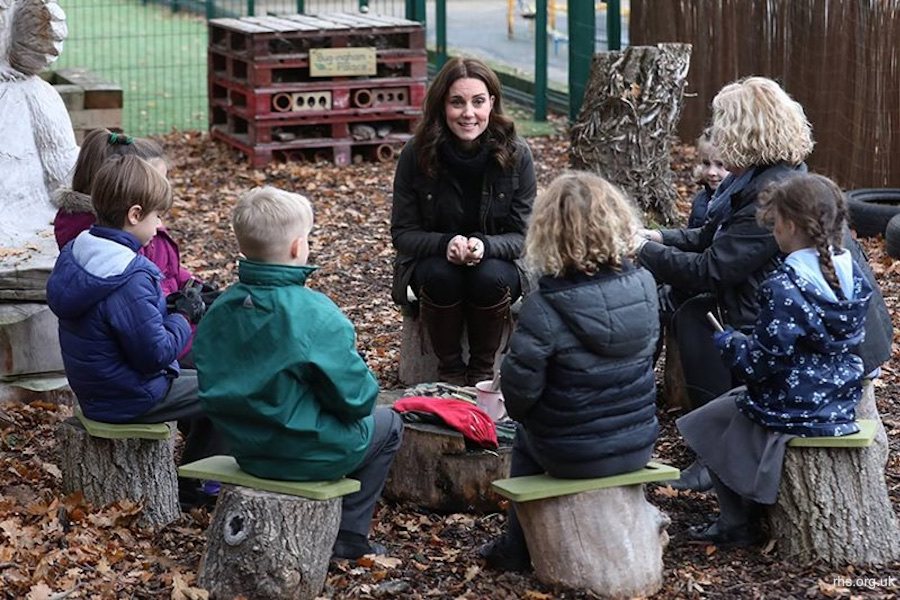 Some of the benefits of the initiative include the improvement of physical and mental well-being, the building of confidence, teamwork and communication skills, plus it teaches children about environment and sustainability.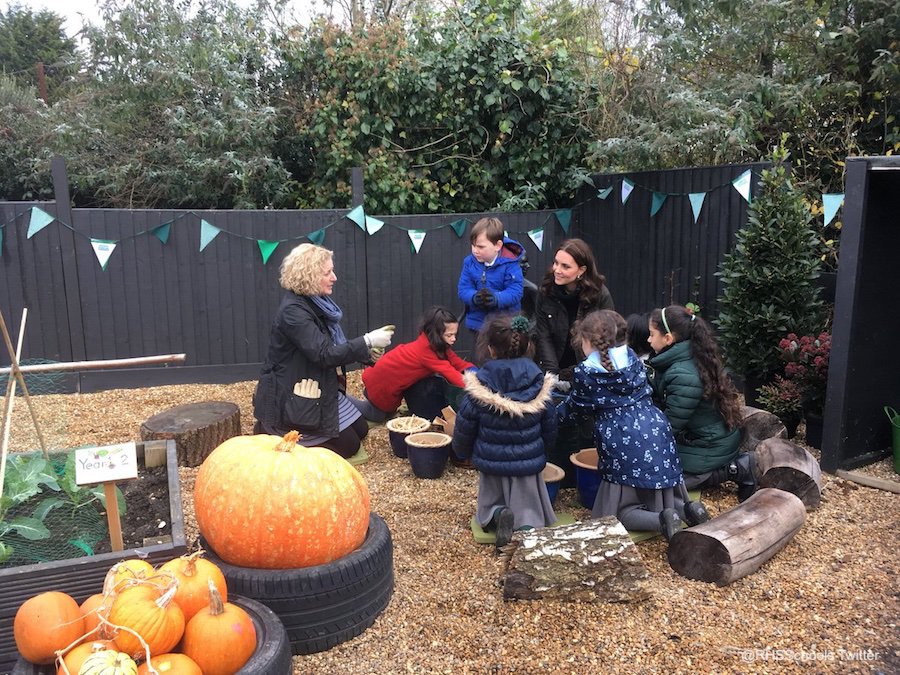 During the visit, Kate received a briefing on the Campaign for School Gardening and learnt about its benefits both within Robin Hood Primary School and across the rest of the country.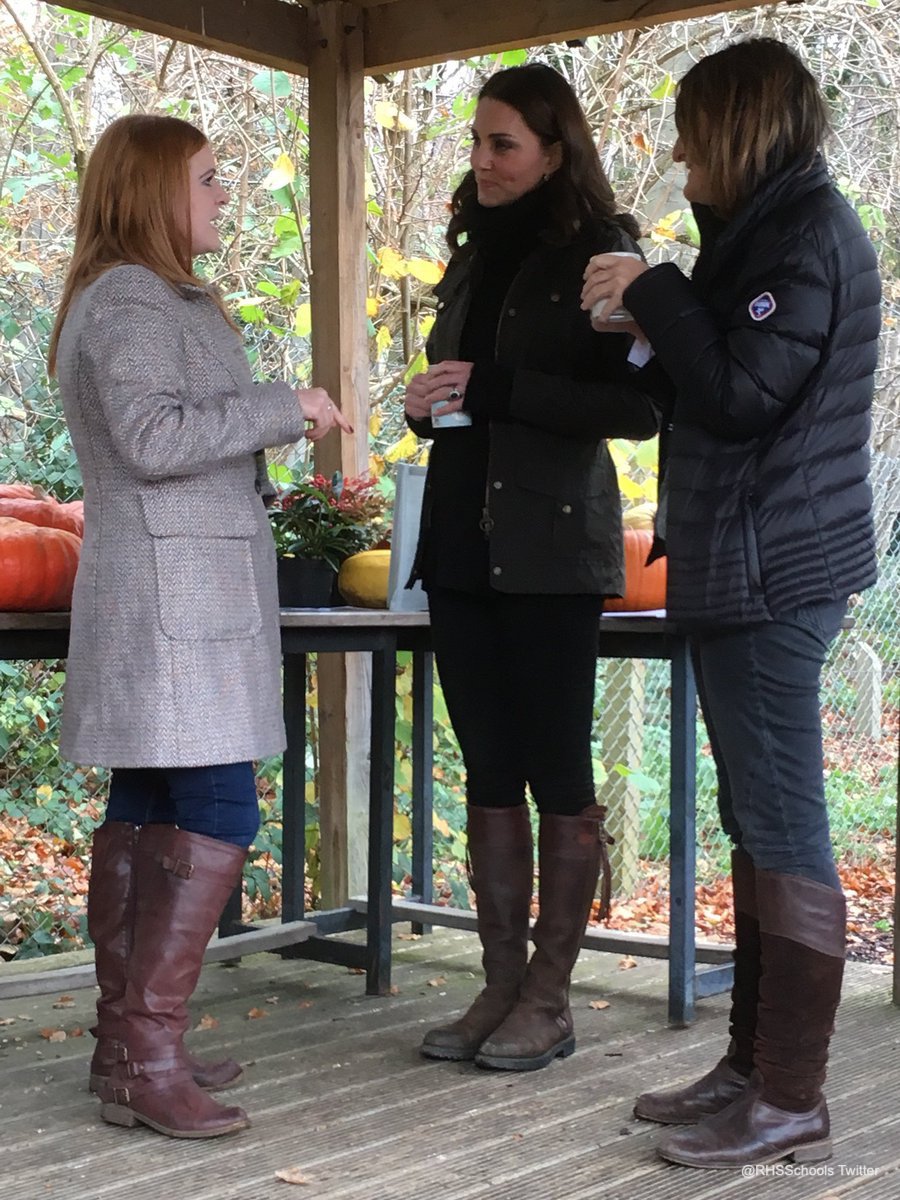 Robin Hood Primary is just one of 34,000 schools and groups now taking part in gardening through the campaign.
It was very cold, so I'm sure the Duchess welcomed this cup of tea!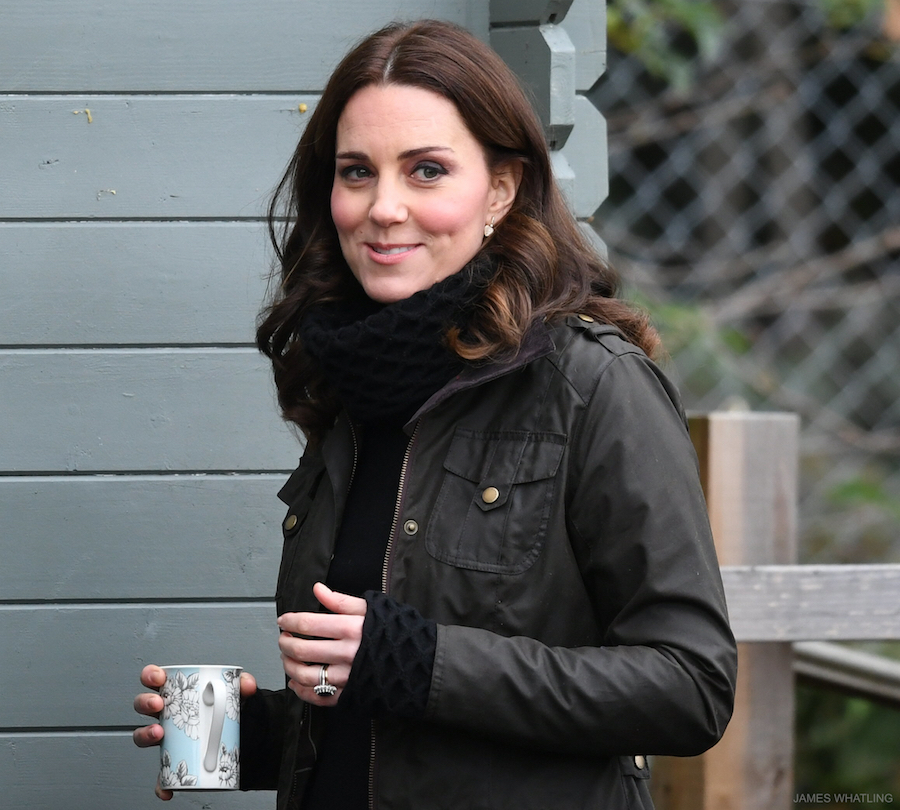 Next, Kate spent some time in the school's outdoor learning area and sensory garden. She helped the children plant bulbs, ready to flower next spring.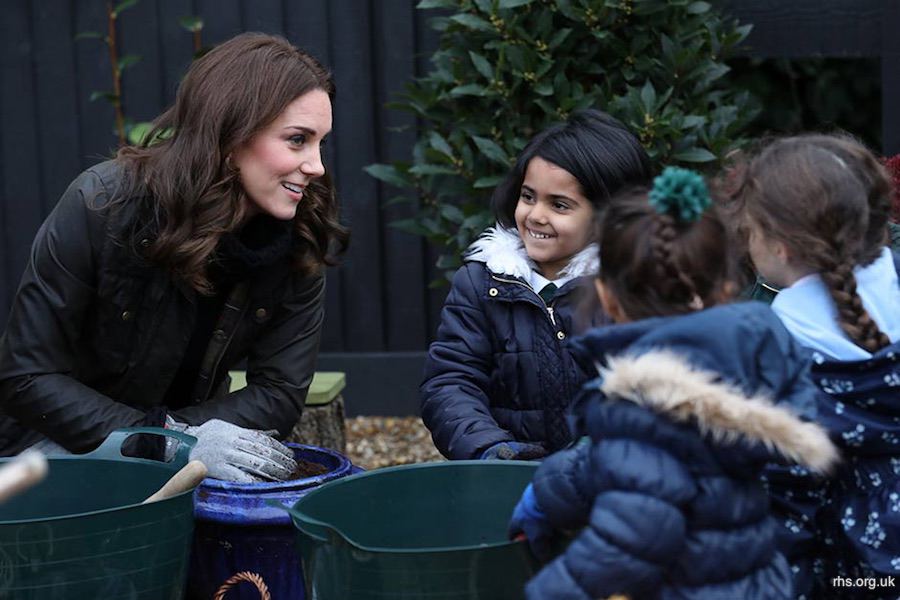 Her Royal Highness got straight to work with some of the school's 5-11 year-old pupils by helping to plant spring-flowering bulbs, including daffodils and snake's head fritillaries. –

rhs.org.uk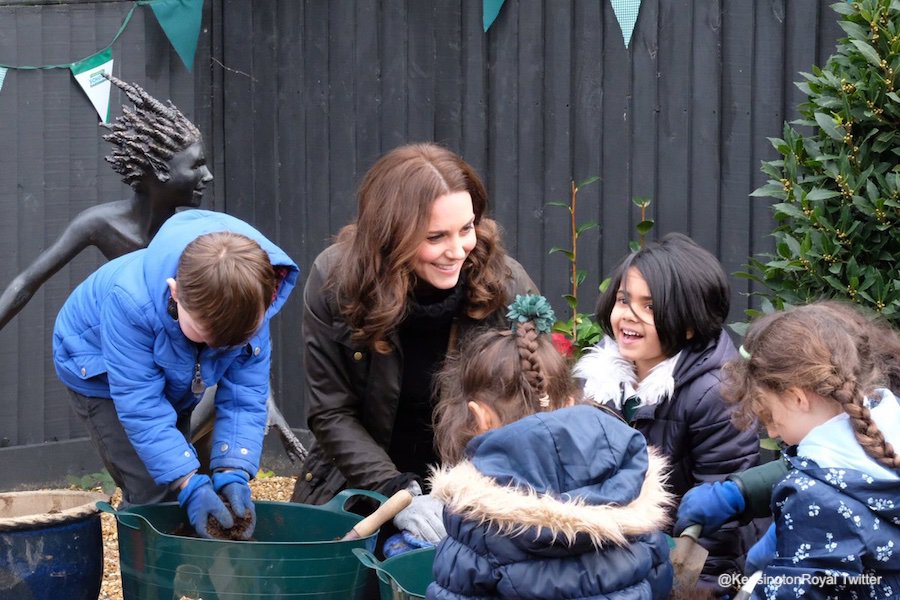 She also joined pupils who were learning how to whittle.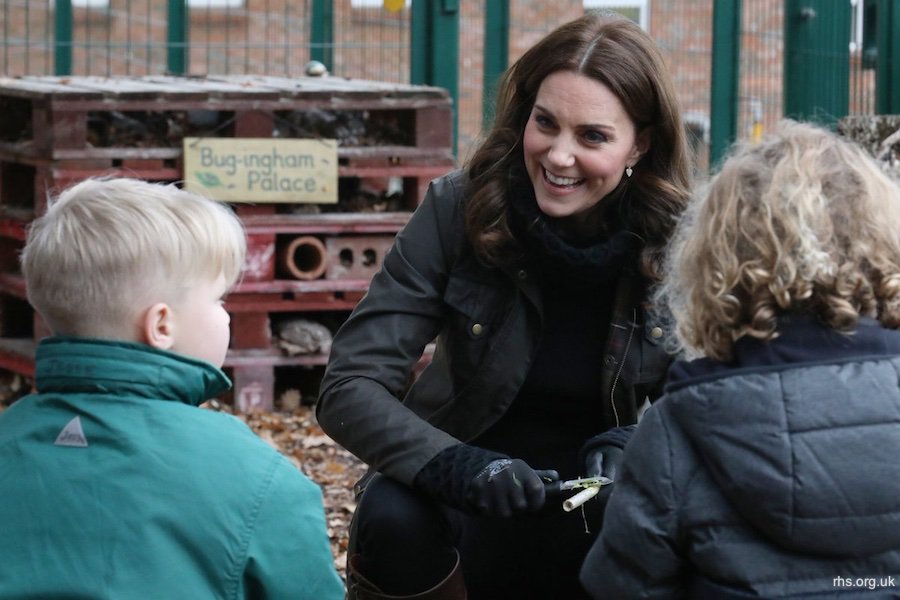 Once complete, the whittling will help form part of 'Bug-ingham Palace', a home for garden bugs.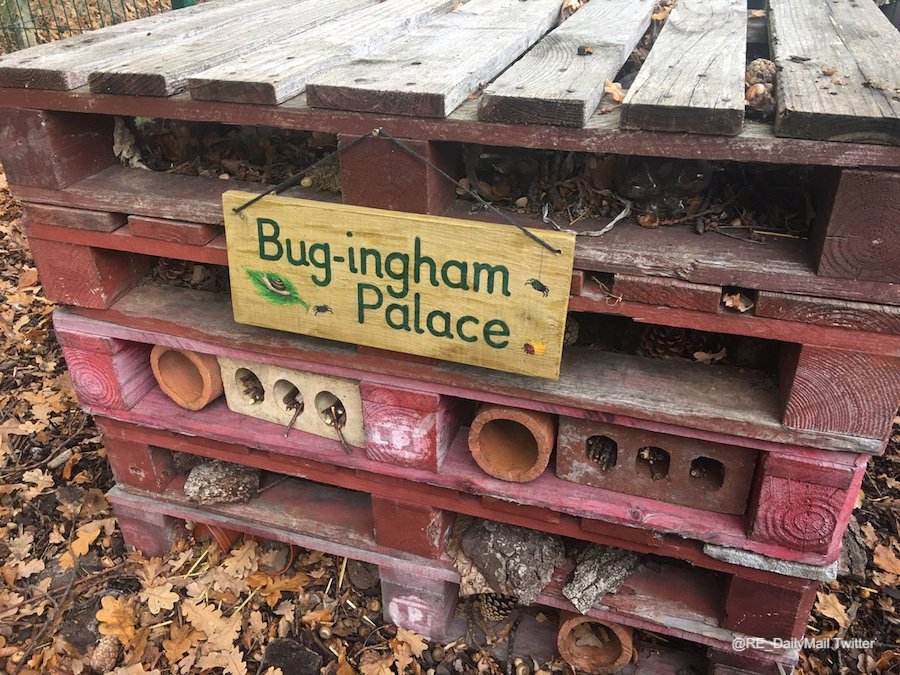 Kate was rather amused by the 'palace'.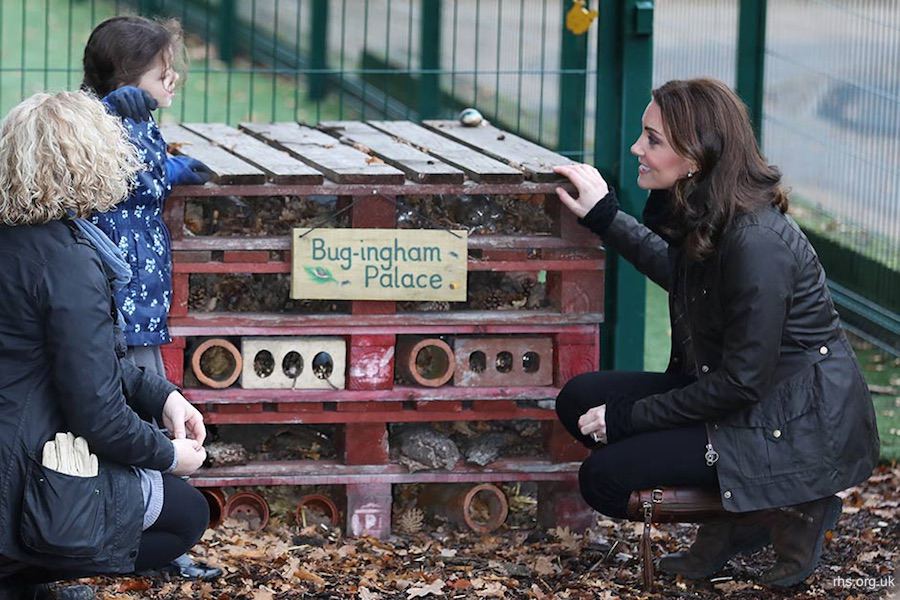 After taking part in gardening activities, Kate helped to celebrate the campaign's 10th birthday.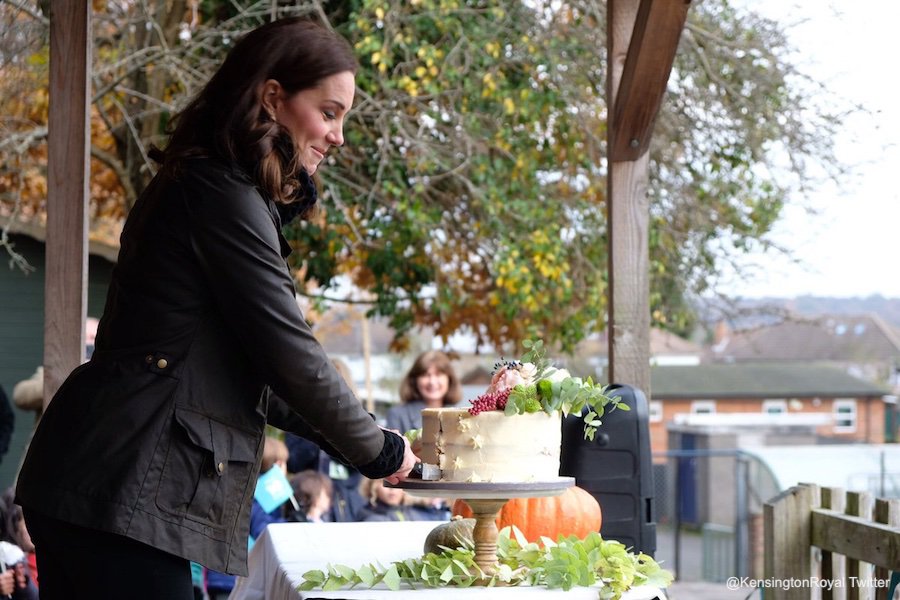 She cut into a rather delicious looking birthday cake: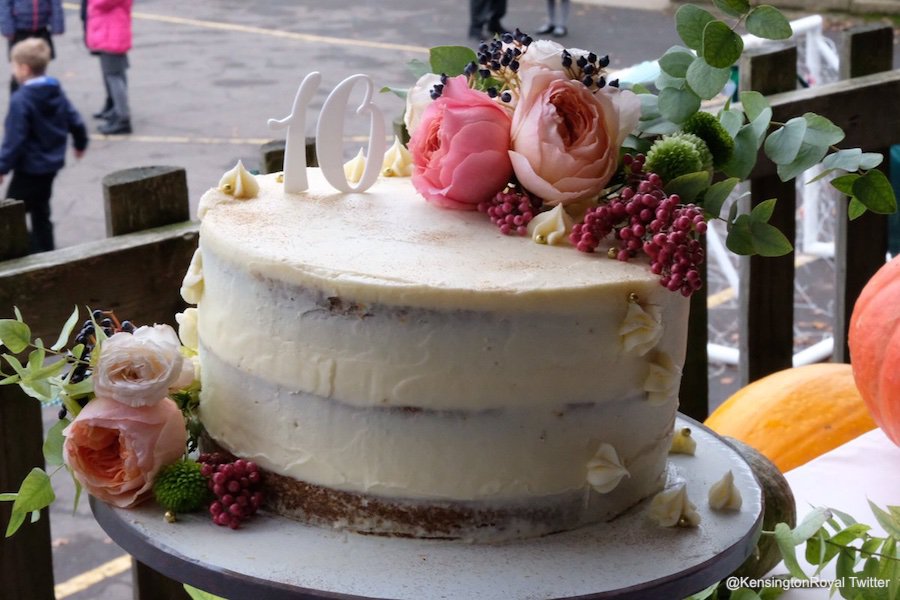 Kate also said a few words to the children and staff at Robin Hood Primary School.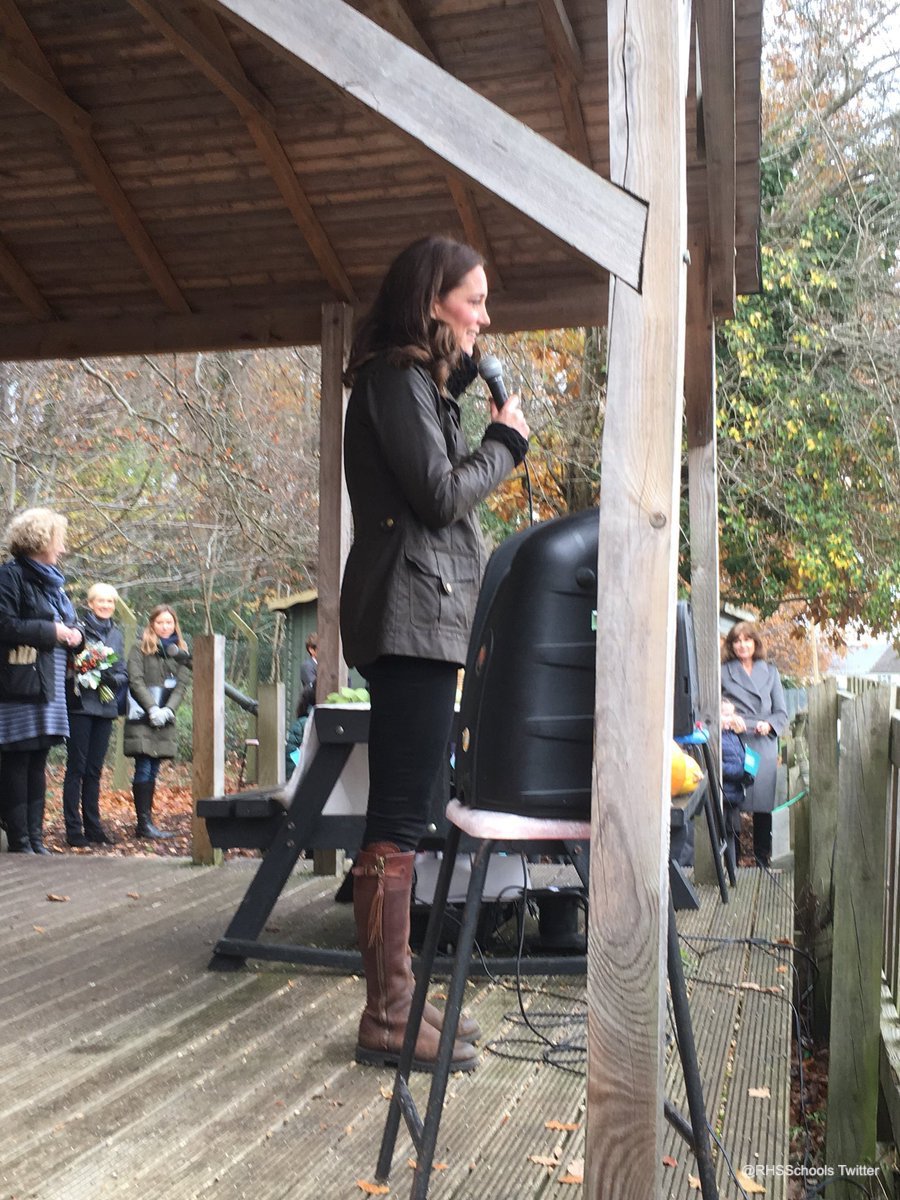 She said she's passing on her fond childhood memories of being outdoors and gardening to her children, George and Charlotte.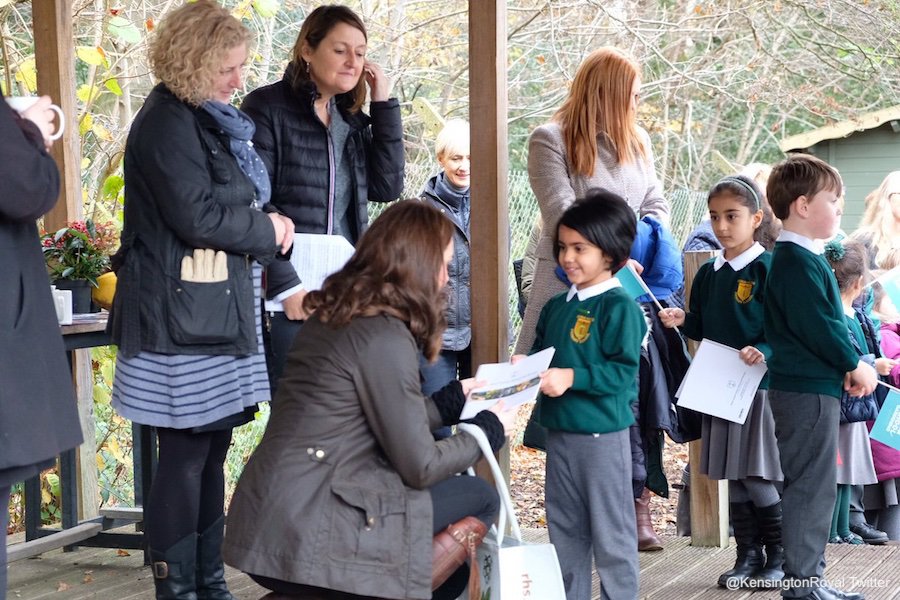 Kate's outfit:
For the school visit, Kate wore a number of casual pieces that we've already seen before, including her olive green wax jacket by Barbour. It's known as the Women's Defence Jacket.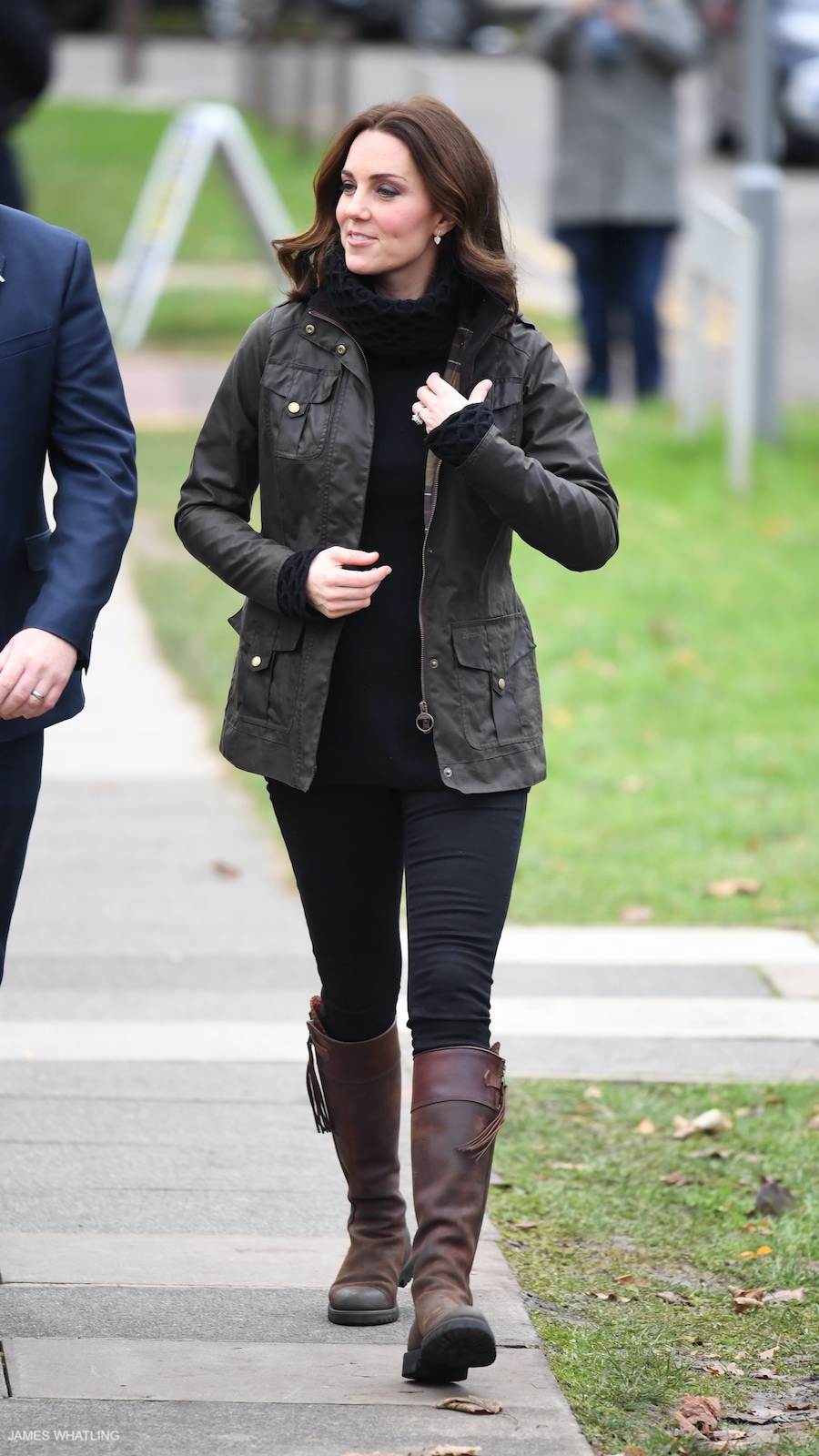 The coat is one of Barbour's signature styles. Kate's owned it since at least 2012.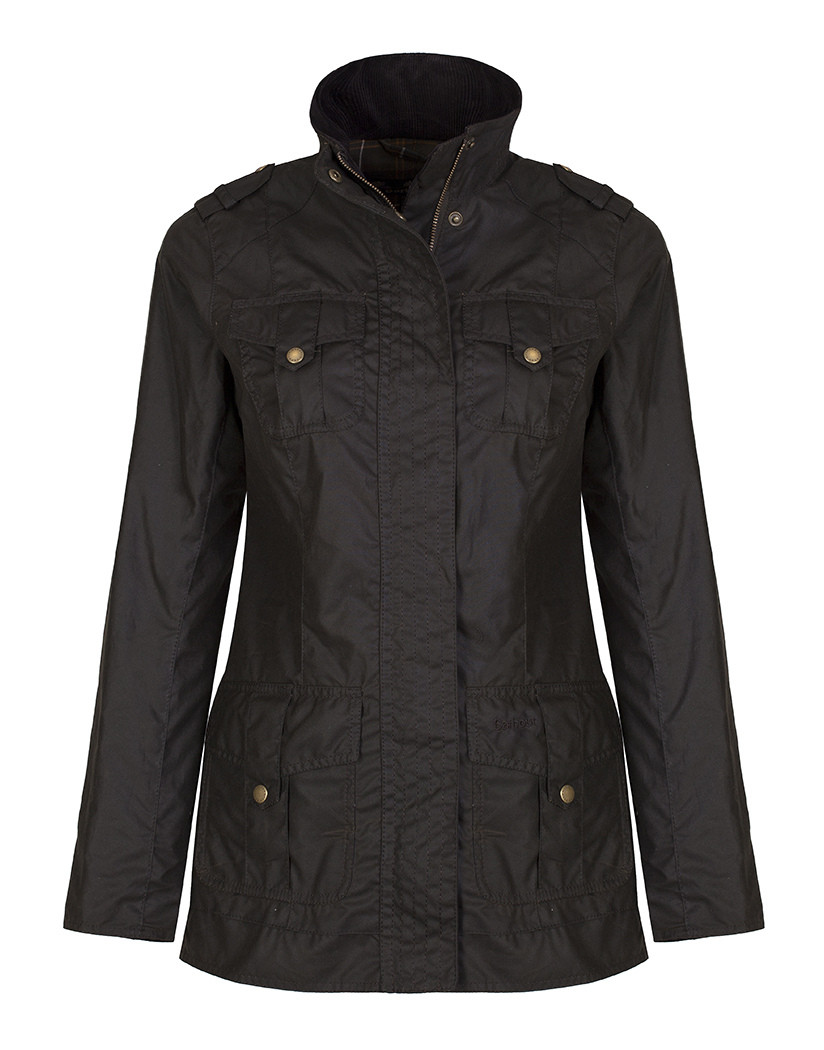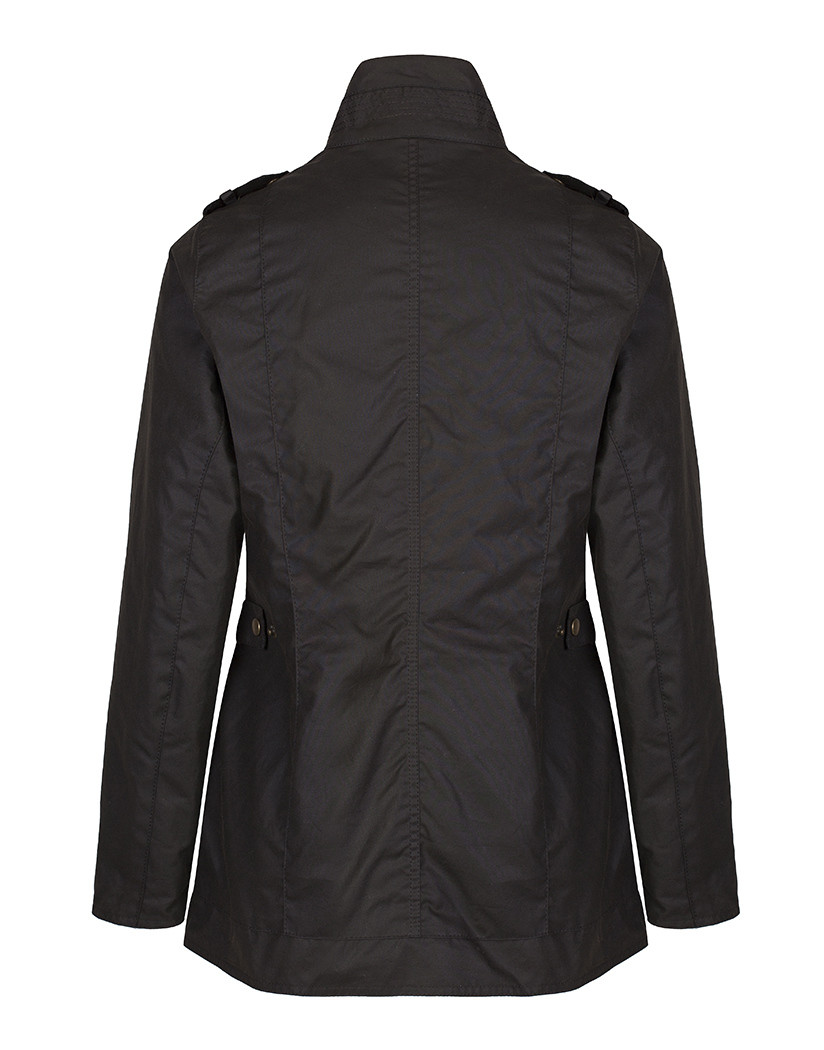 As of Thursday, 19th November 2020, the coat can still be purchased from Macys.com in the USA. In the UK, CHO sells the jacket with 15% off at the moment!
Kate also wore her Temperley London Honeycomb Tunic. She's had the top in her wardrobe since around 2013. It has an oversized polo neck and elongated cuffs with large honeycomb knit detailing. Kate owns it in two colours: black and almond.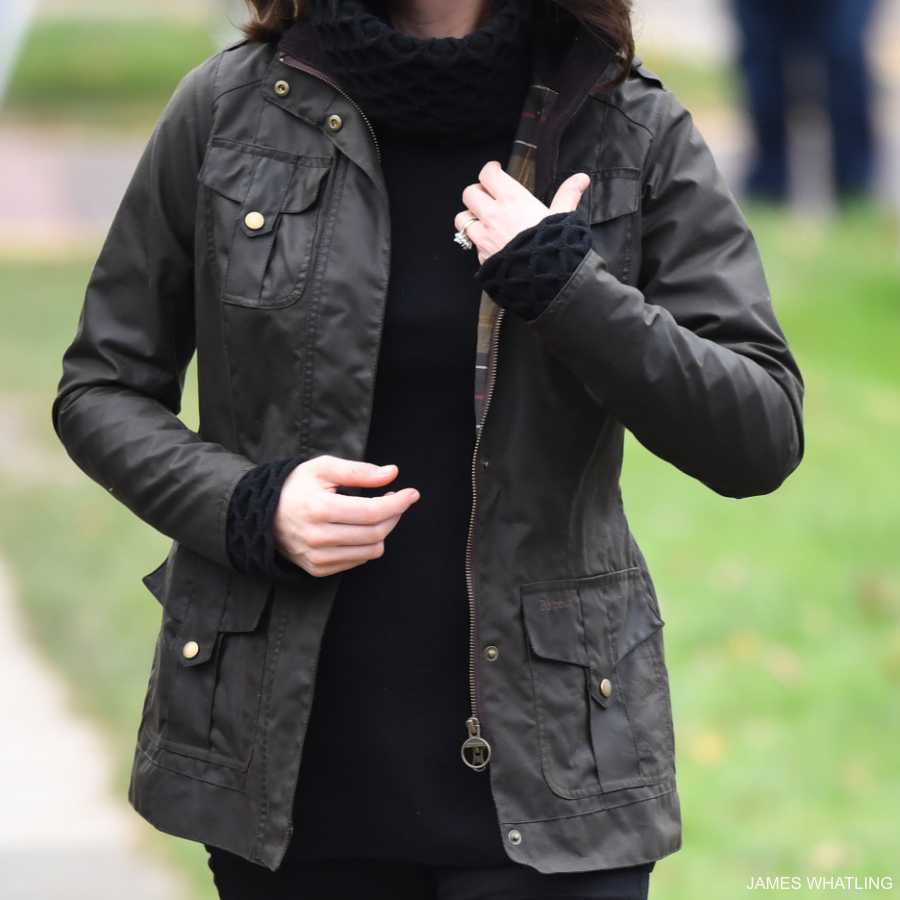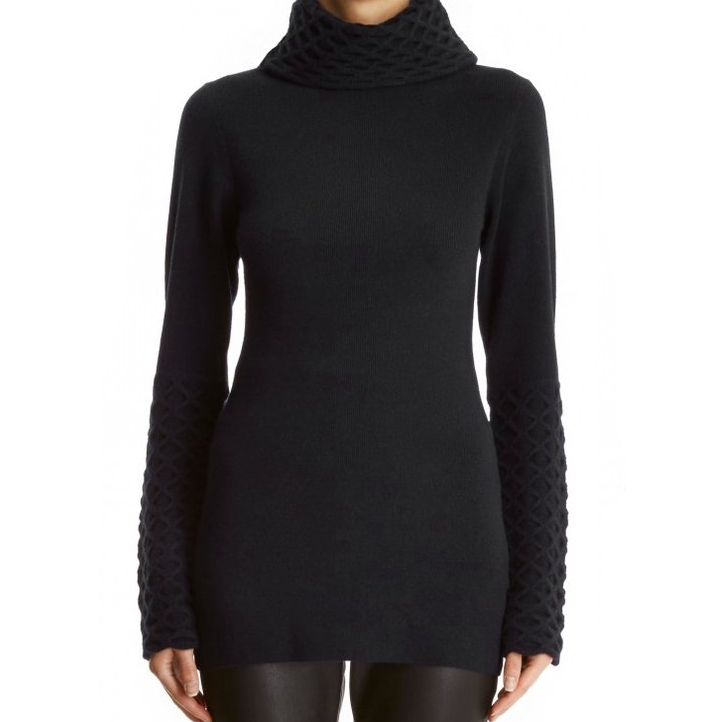 As of the 19th of November 2020, Temperley London have restocked the sweater in a number of different colours, including black.
A timeless Temperley classic crafted for you in the best Italian yarn.

Meet the sweater of your dreams. Crafted in Italy from 100% lambswool, the Honeycomb knit jumper is a true Temperley staple. First made by Alice when she was studying at Central Saint Martins in 1997, this piece is still a Temperley favourite. Featuring a roll neck, understated bell sleeves, our unique honeycomb knit pattern has been reworked using the best Italian yarn.

Temperley London
Kate wore her Long Tassell Boots by Penelope Chilvers. The Spanish leather boots are cut close to the ankle, which gives them an elegant silhouette. They cost £425 (around $570), but must be worth it – Kate's had hers for over 10 years.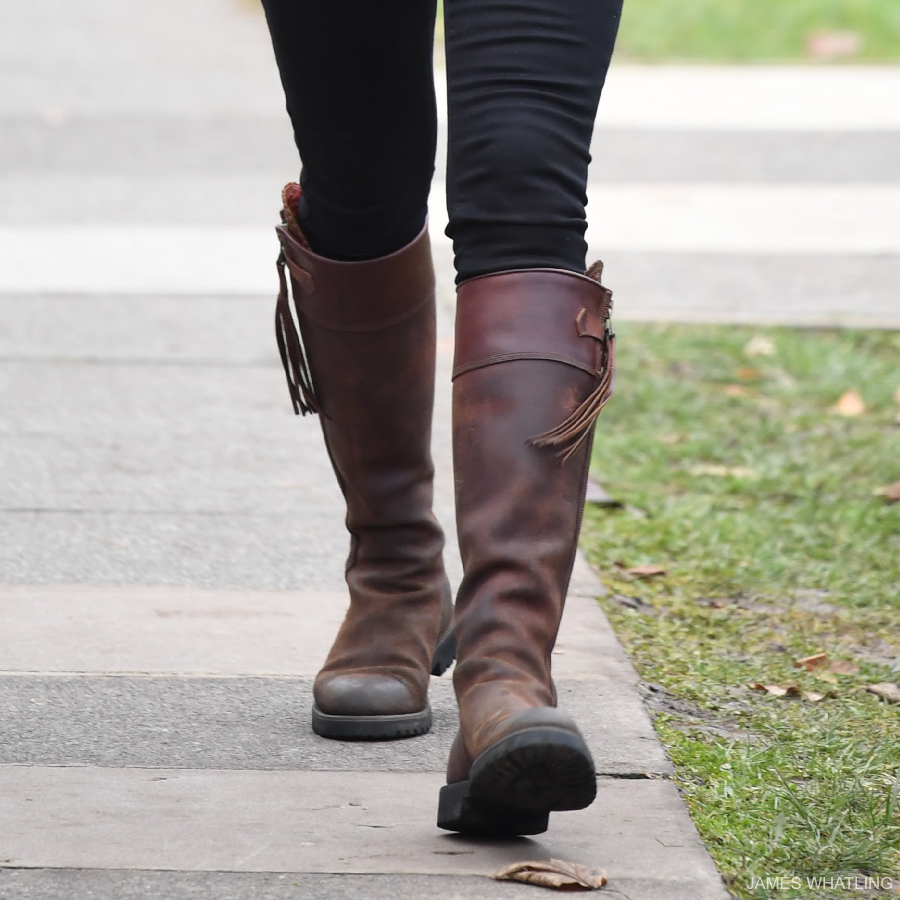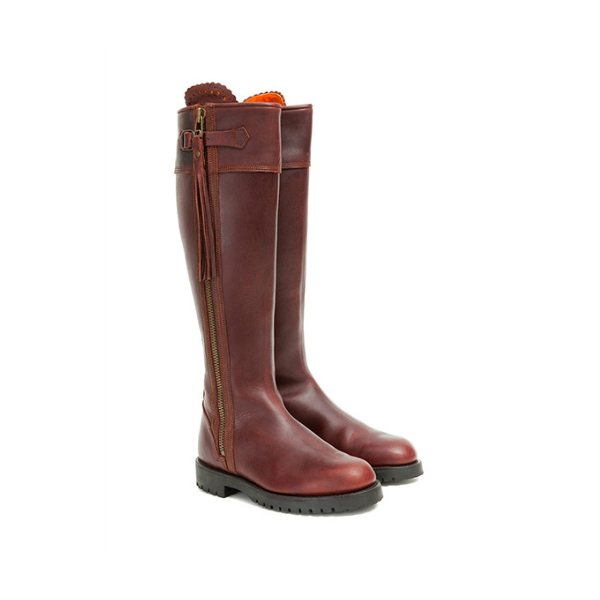 Finally, Kate finished the look with a little bling from Kiki McDonough. She's wearing the designer's Lauren Leaf earrings. They're made from 18ct gold and feature pavé diamonds. The earrings cost £2,200 from Kiki McDonough's website.