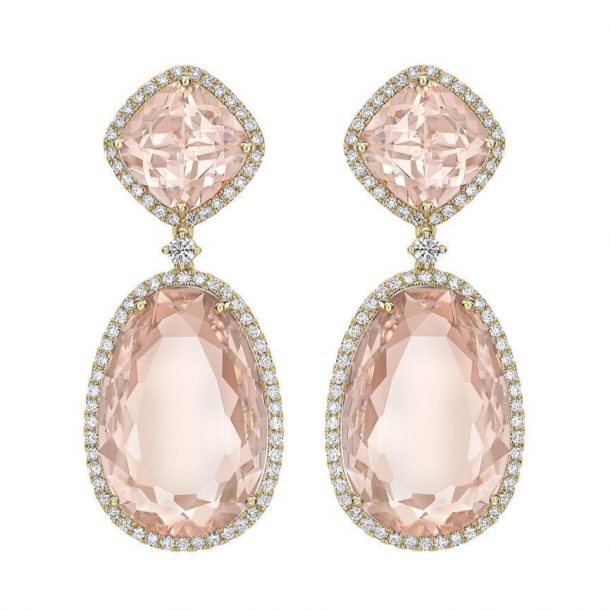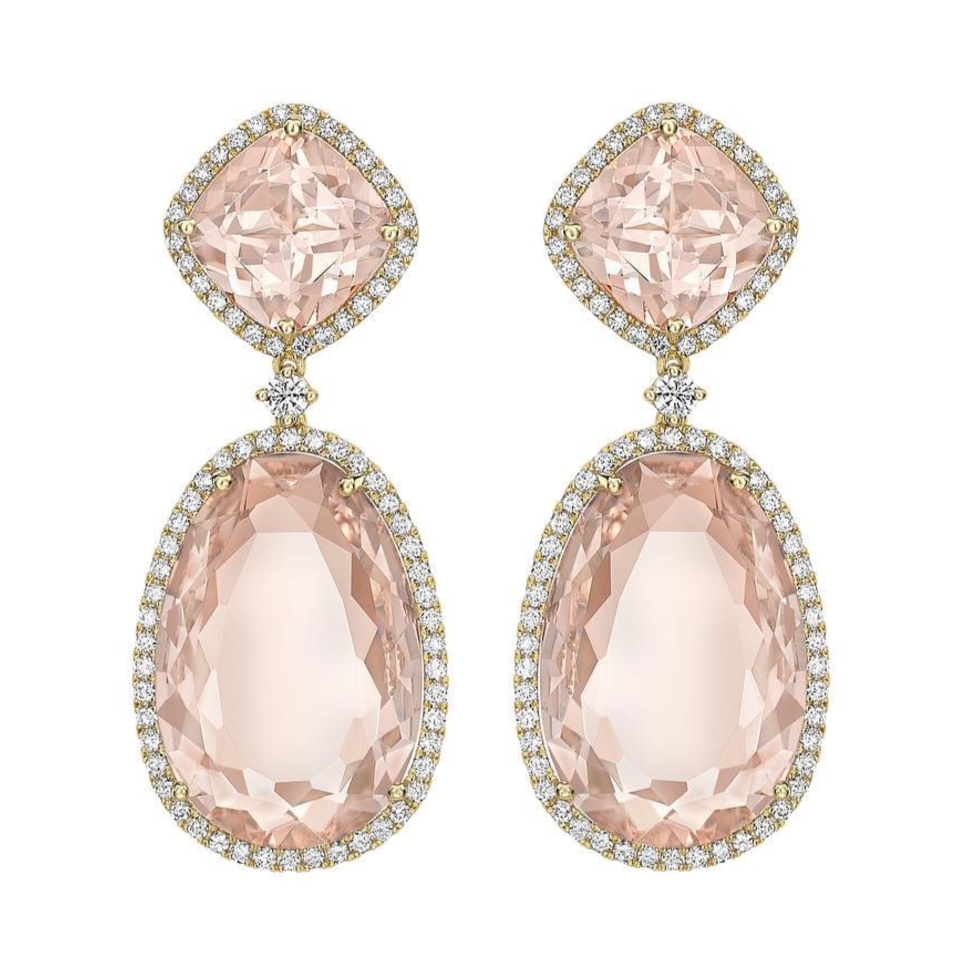 In May 2017, the Duchess of Cambridge (Kate Middleton) attended her sister's wedding in Berkshire.  She debuted a new pair of pink morganite earrings by jewellery designer Kiki McDonough.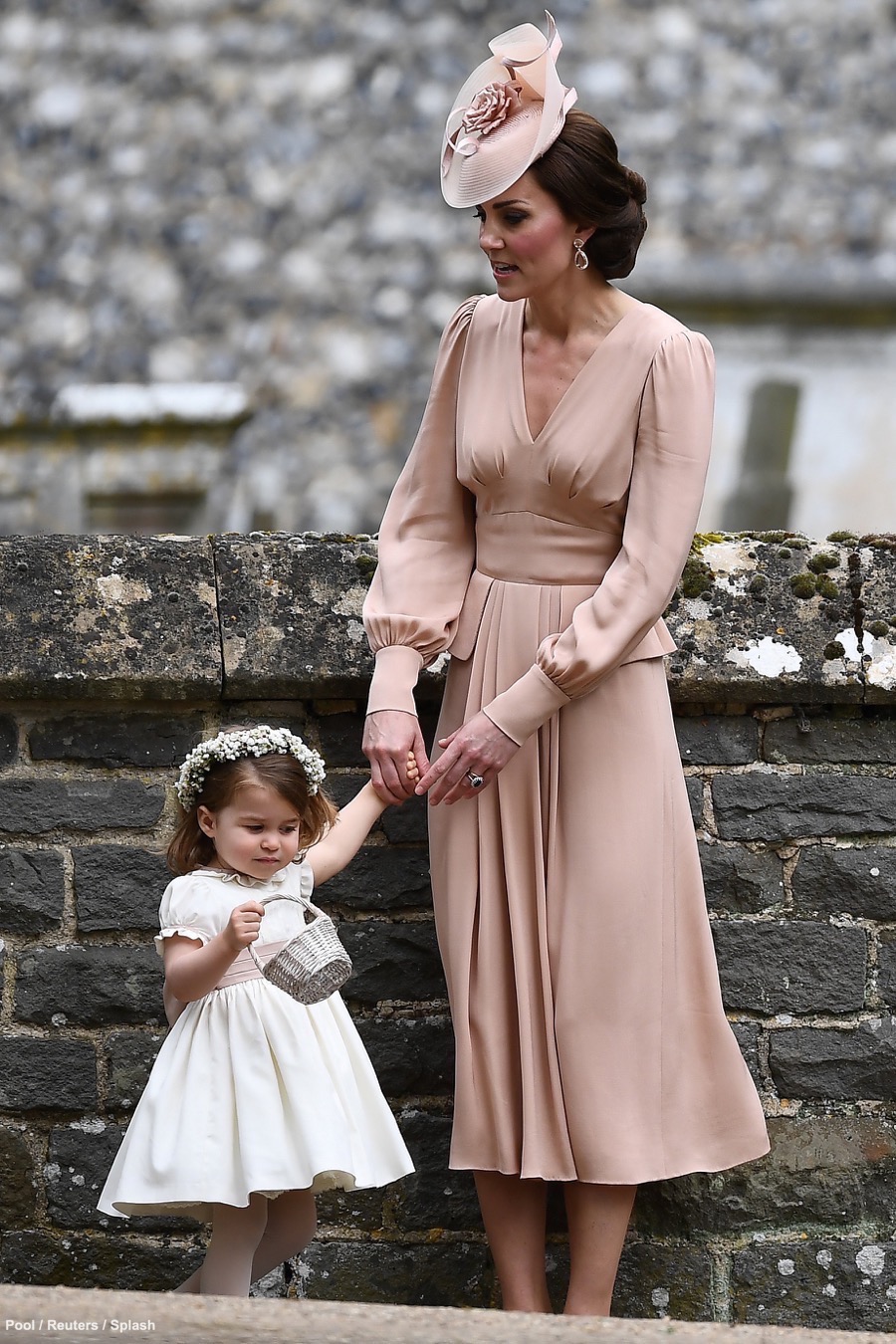 About the earrings:
In January 2017, Kiki McDonough uploaded a picture of the earrings to her Instagram page, where she described them as "pretty and elegant".
As the earrings are no longer available to purchase online, we have very few details about them.  It is not known how much the earrings retailed for, nor what metal they're crafted from.  Though we do know that Kiki only uses 18ct gold/white gold for her jewellery.   We do know that the earrings were part of Kiki McDonough's "Special Editions" collection and were available from the designer's Symons Street Shop in Chelsea, London.
About Kiki McDonough:
Kiki McDonough is known for her easy-to-wear jewellery featuring vivid gemstones in a variety of shapes and sizes.
Her jewellery can be purchased from:
Kate Middleton wearing Kiki McDonough:
This is not the first pair of earrings Kate has worn by Kiki McDonough.  The Duchess owns several pairs in a number of colours, shapes and sizes.   Pictured below:  Kate wearing Kiki McDonough's Citrine drop earrings to the Epsom Derby in 2011.