Kate Middleton chose a relaxed look for today's engagement in London.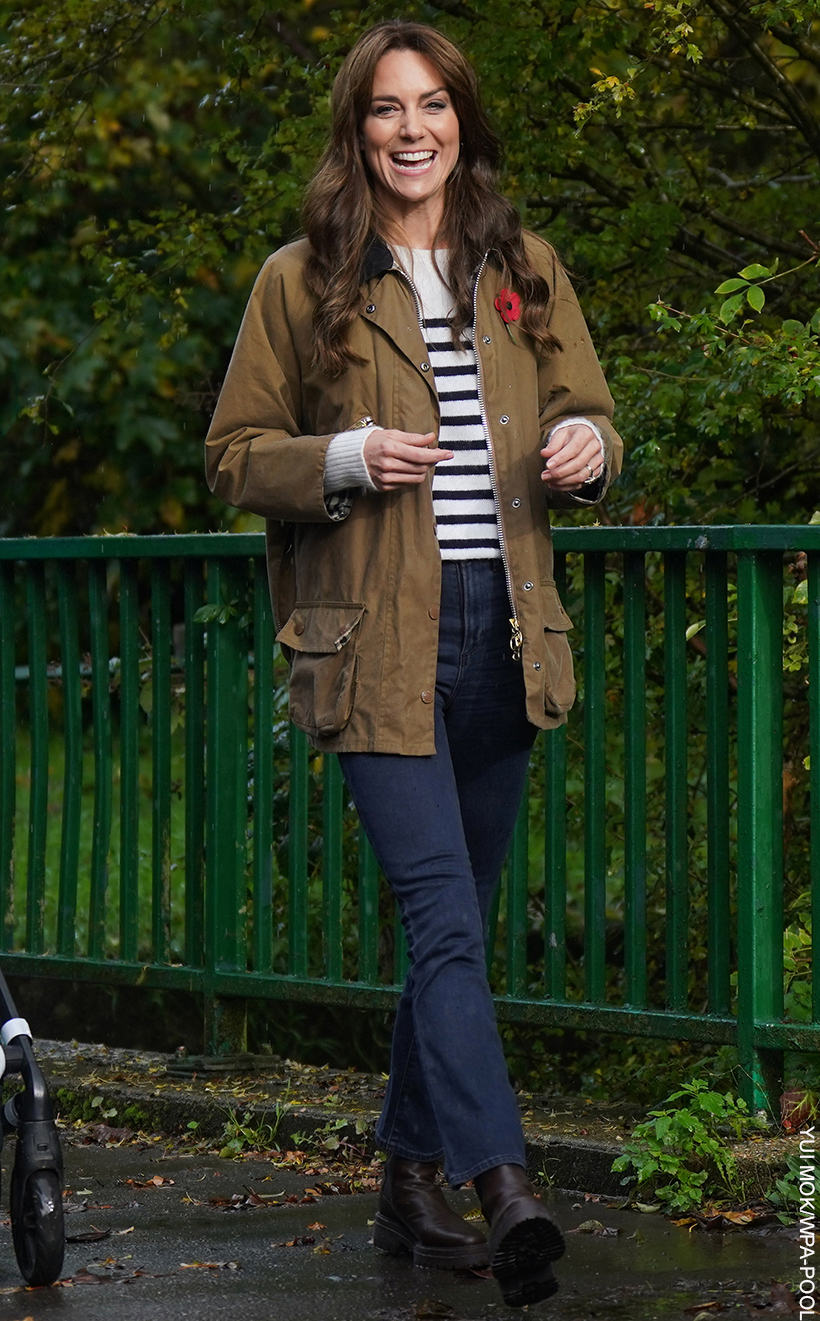 The Princess of Wales paired a khaki jacket with ankle length jeans, a striped sweater and brown Chelsea boots for an engagement hosted by the 'Dadvengers'—a community group for dads and their children.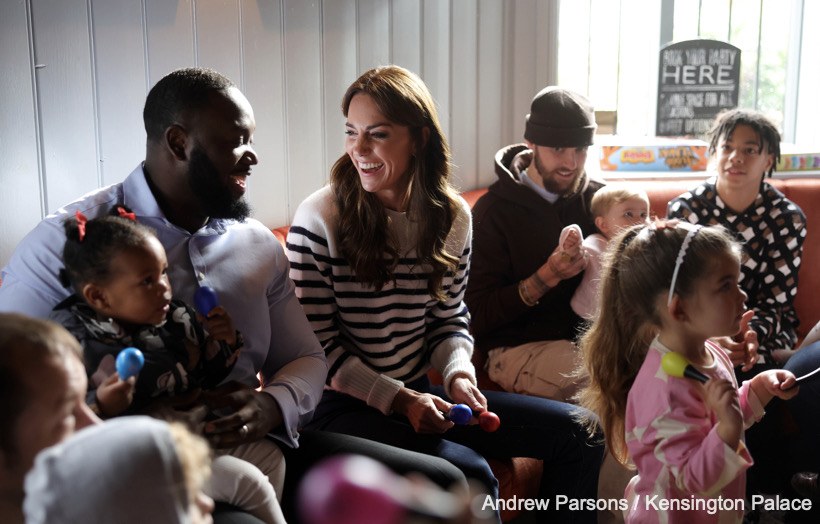 The Princess joined the 'Dadvengers' at the Arnos Arms pub in Arnos Grove, London, for a chat about the important role that fathers play in their children's earliest years.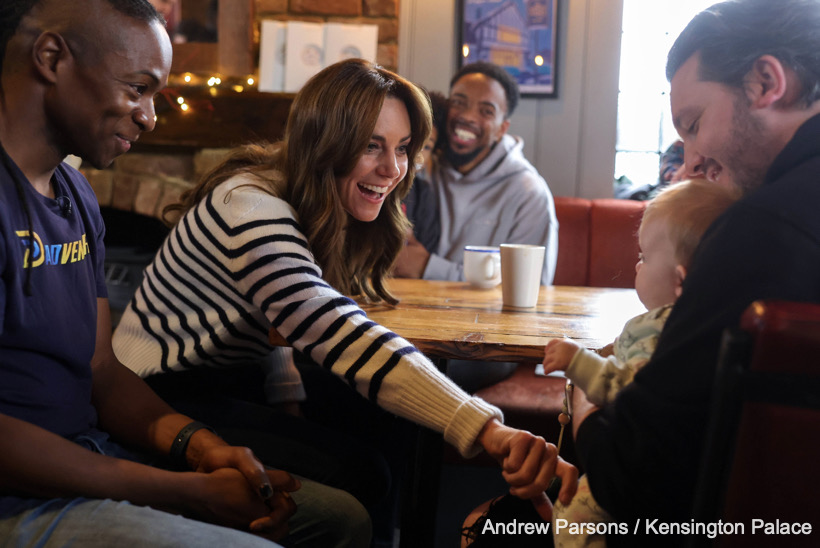 The group discussed the important role fathers play in a child's development, including in the months before birth, and in the very earliest weeks and months of their lives. Parental wellbeing and the importance of building a community of support were discussed too.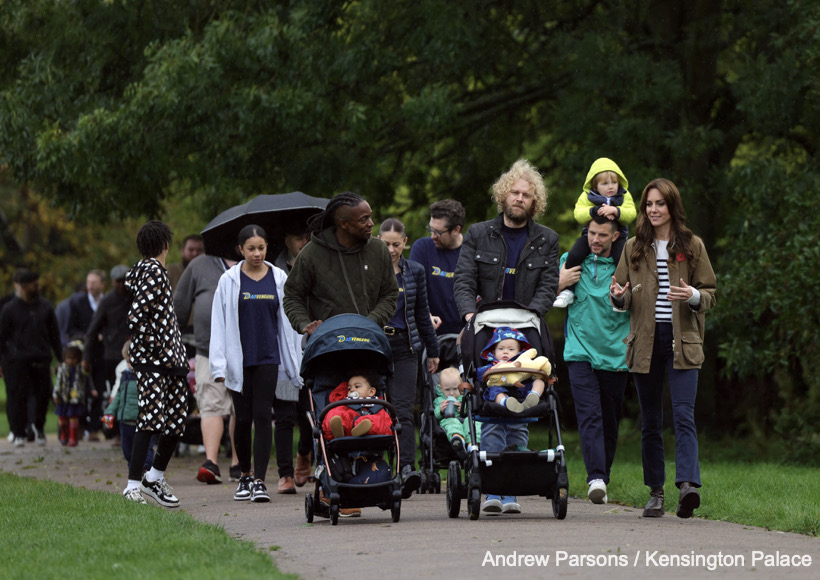 Kate joined the group on a 'Dad Walk' to a local park. The 'Dad Walk' is a relatively new feature of the Dadvengers group—it's a way for men to meet other fathers in their local community in an informal setting.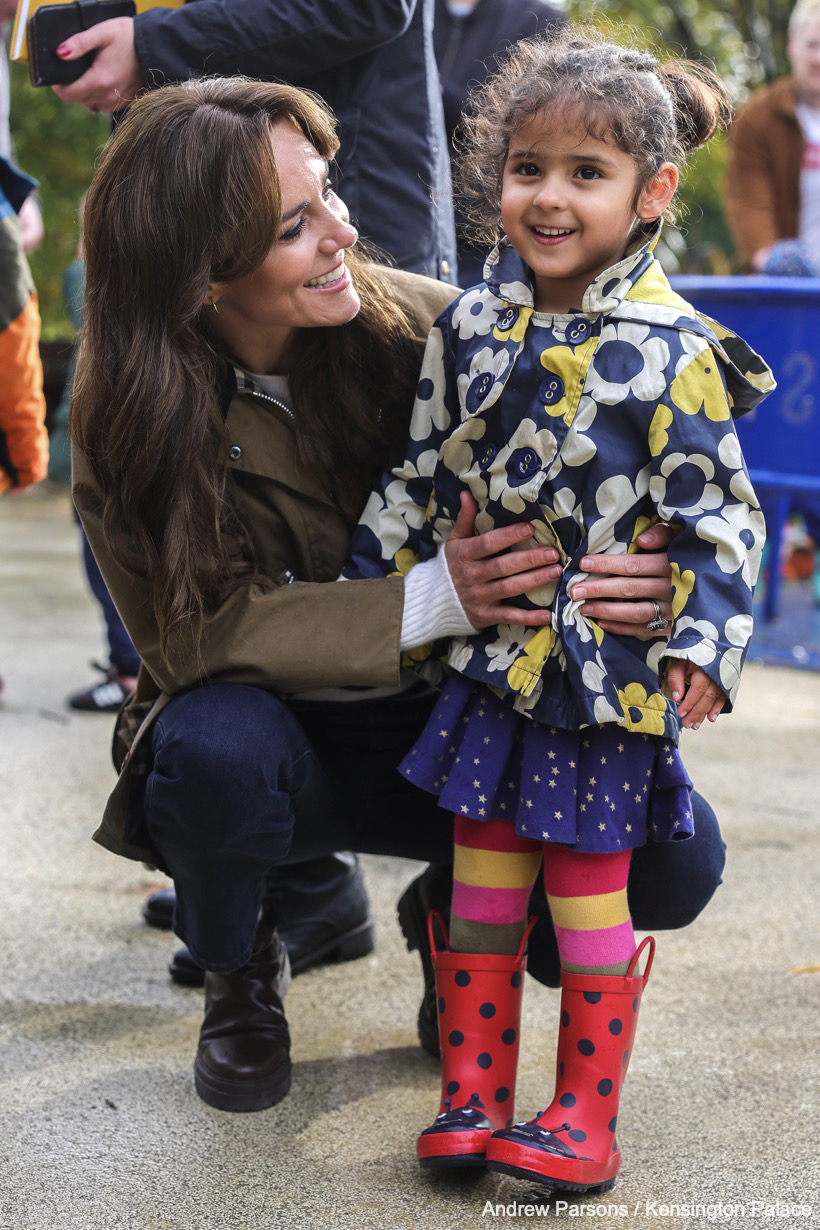 During the walk, Kate spoke with the group members about the support they give to one another through the Dadvengers network.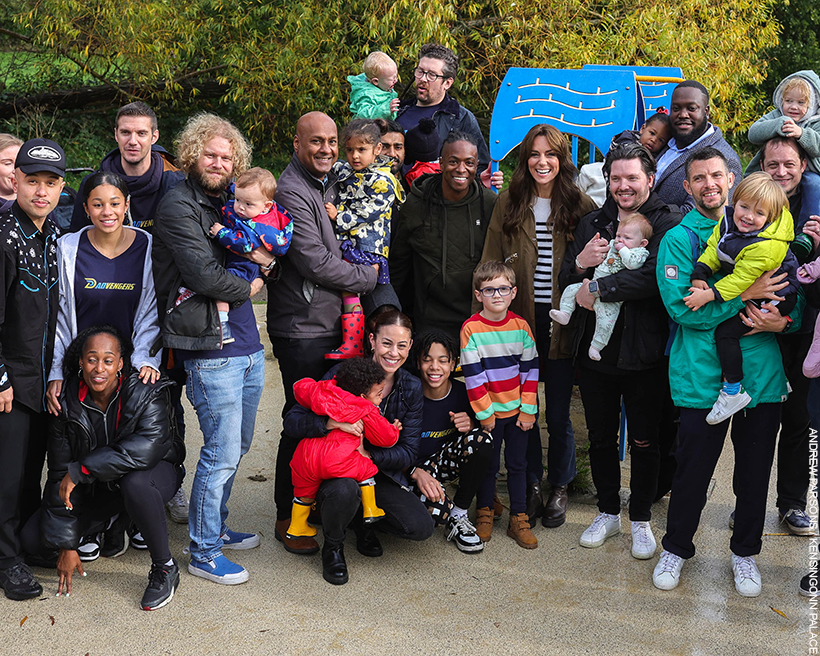 Dadvengers also run an 'expectant fathers' class, plus blog about everything from craft tips to recipes. They also host their own podcast.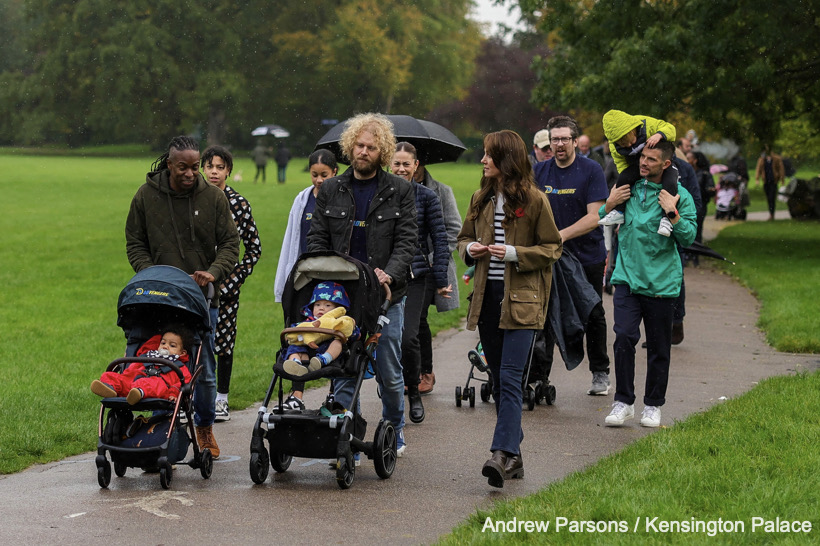 Two familiar faces joined Kate in London today. BBC CBeebies presenter Nigel Clarke—who founded the Dadvengers network (pictured below)—and DJ and songwriter, Jax Jones, one of the Shaping Us campaign champions.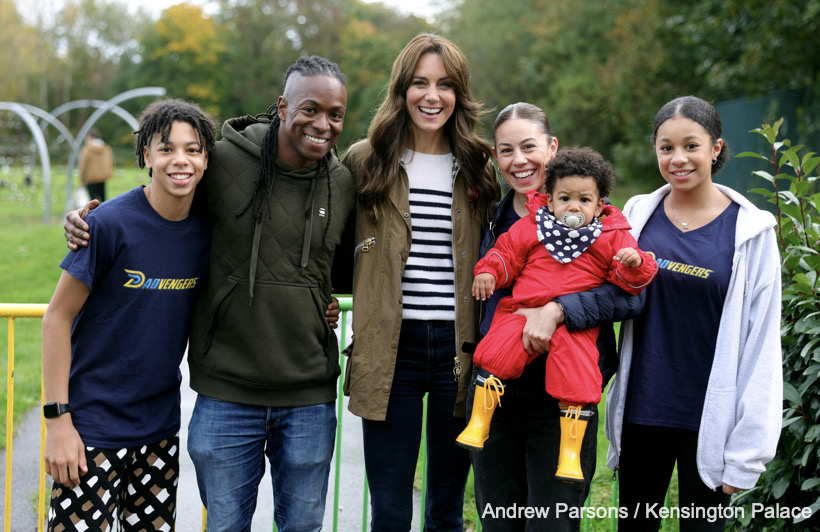 Today's visit took part under the umbrella of the 'Shaping Us' campaign, which the Princess launched though the Royal Foundation Centre for Early Childhood in January this year.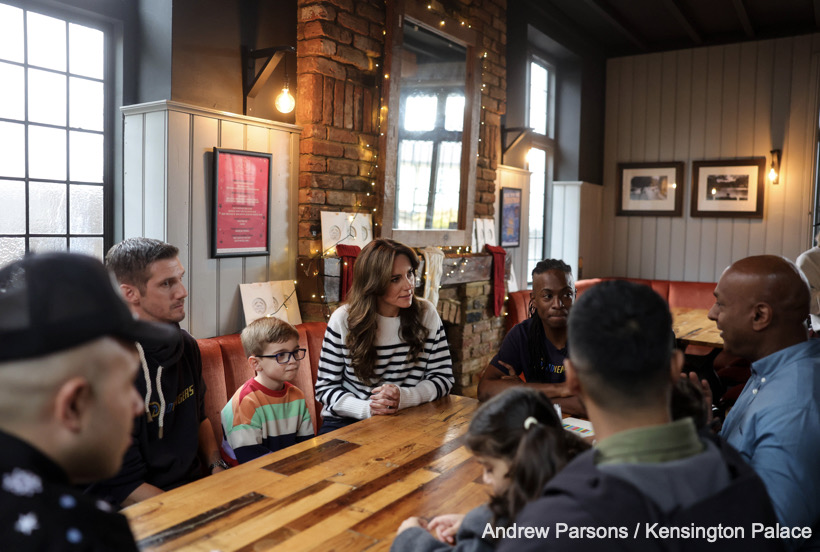 The campaign was established with the goal to highlight the profound impact of early childhood on individual futures. It underscores how formative experiences, relationships, and environments during the early years are instrumental in shaping the adults we become.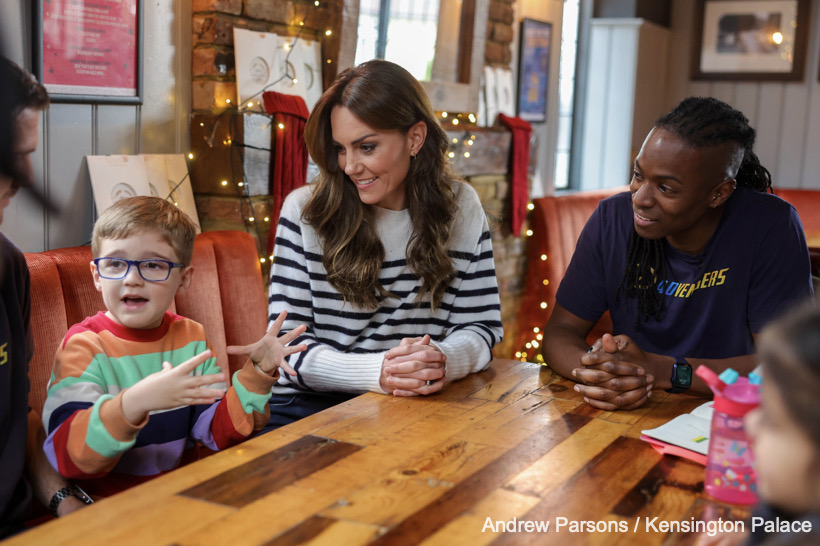 The long-term campaign is a continuum of the Princess's dedicated work in early childhood development, emphasising her commitment as she steps into her role as the Princess of Wales.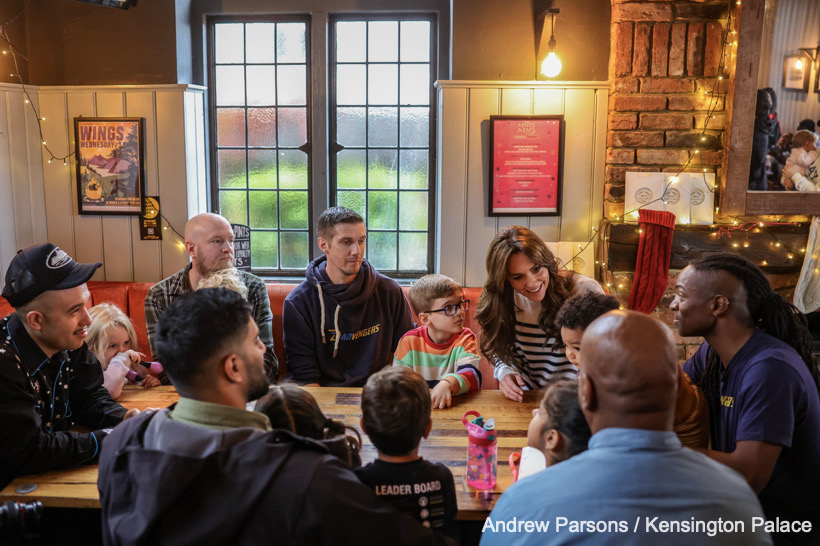 Let's discuss Kate's casual look now.
Kate's outfit today:
The Princess effortlessly channelled casual elegance with today's outfit.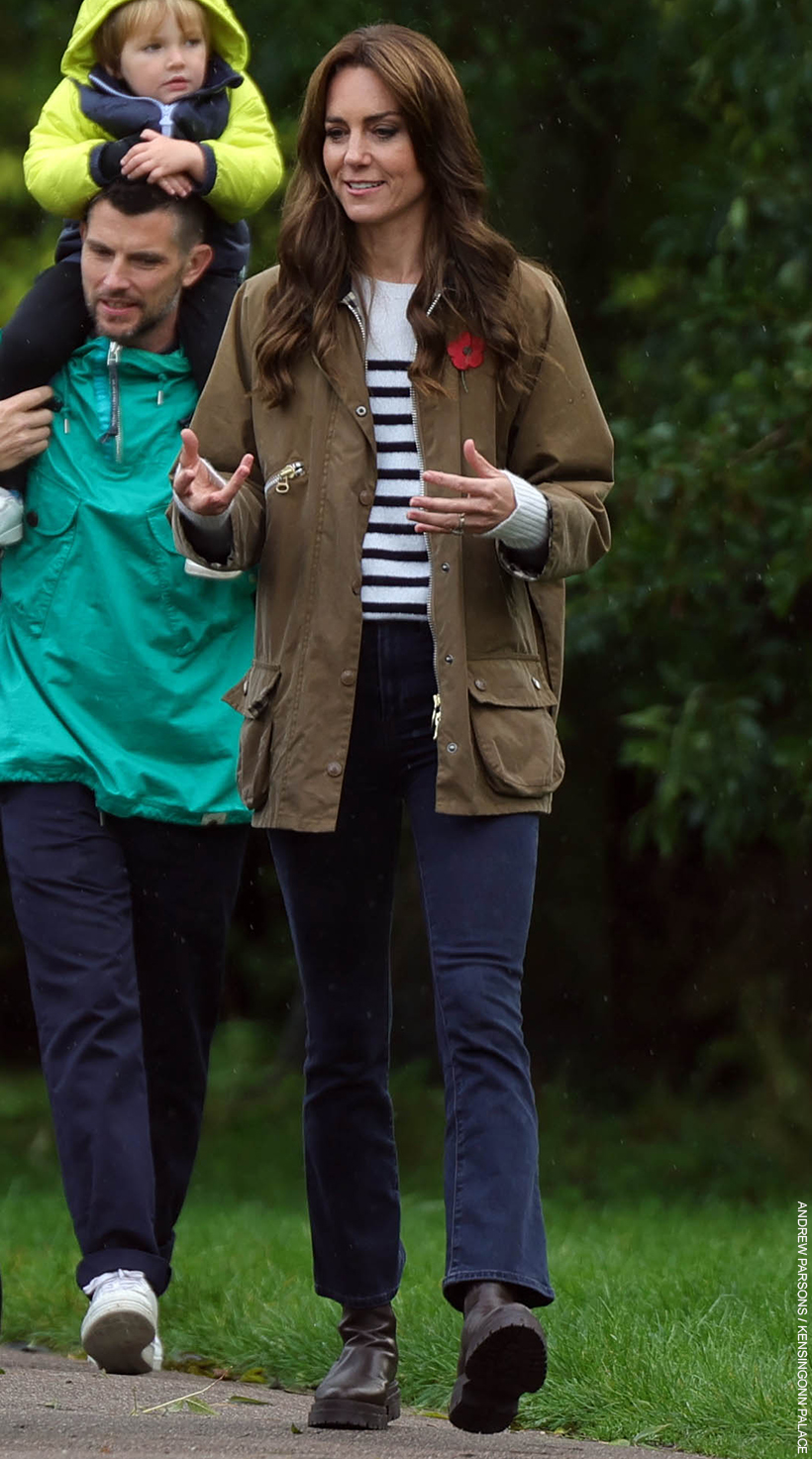 Perfect for a relaxed pub meet-up and an easy stroll to a park on a chilly November morning. The outfit comprised of a khaki utility jacket paired with a nautical striped jumper, dark blue jeans, and chunky brown boots. Let's take a look at each piece in turn.
The khaki jacket is a piece we've seen before. It's by Barbour, the 'Edith' jacket from their collaboration with model Alexa Chung.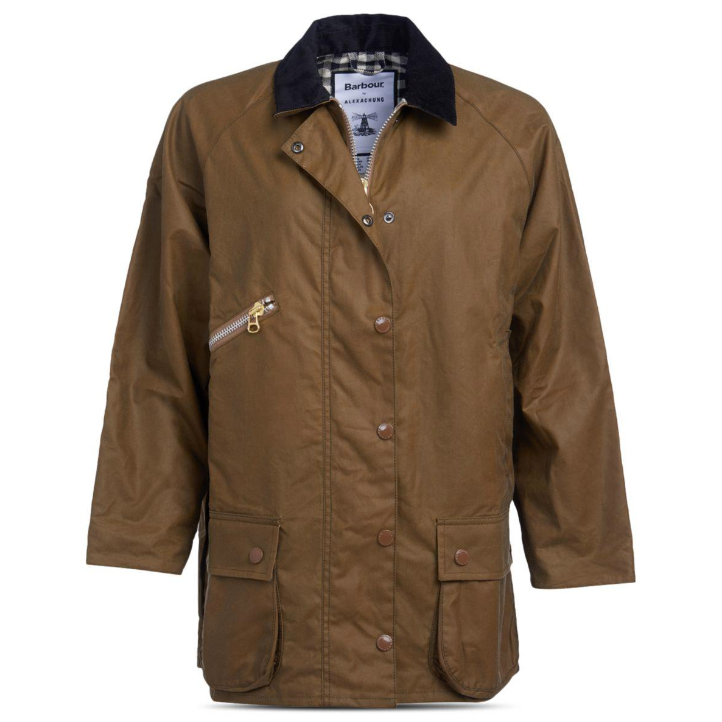 Kate wears the versatile Barbour jacket in a rich, earthy brown hue the brand call 'Sand'. It features a contrasting black corduroy collar that elevates the design. The jacket is detailed with a selection of pockets, including practical snap-fastened bellows pockets and a zipped game pocket on the breast. It is cut with an oversized silhouette.
The coat's subtle, gold-tone zipper adds a flash of elegance, and the jacket's inner lining features a distinctive checked print, giving it an extra layer of aesthetic appeal.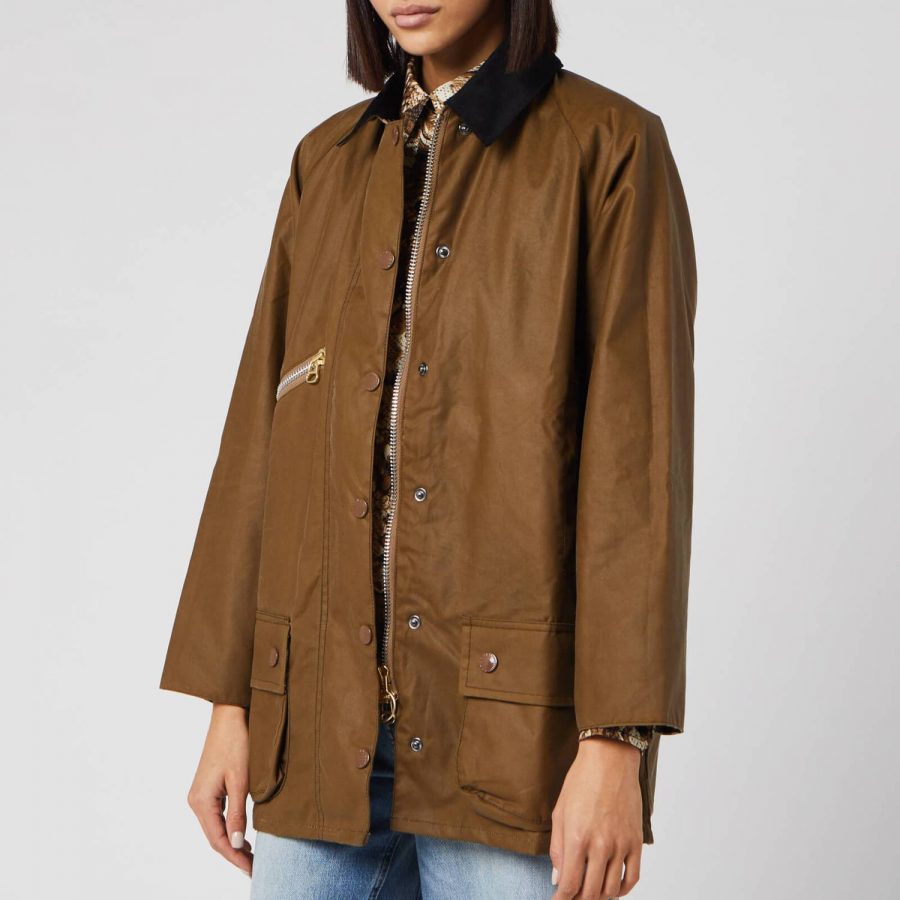 The piece is crafted from 100% waxed cotton, ensuring durability and resistance to the elements.
The Princess of Wales has been seen wearing this jacket on two previous occasions. Her first public appearance in this jacket was in November 2020, for a video related to her 5 Big Questions survey on Early Years. She also wore the garment during a recent engagement in South Wales (pictured below).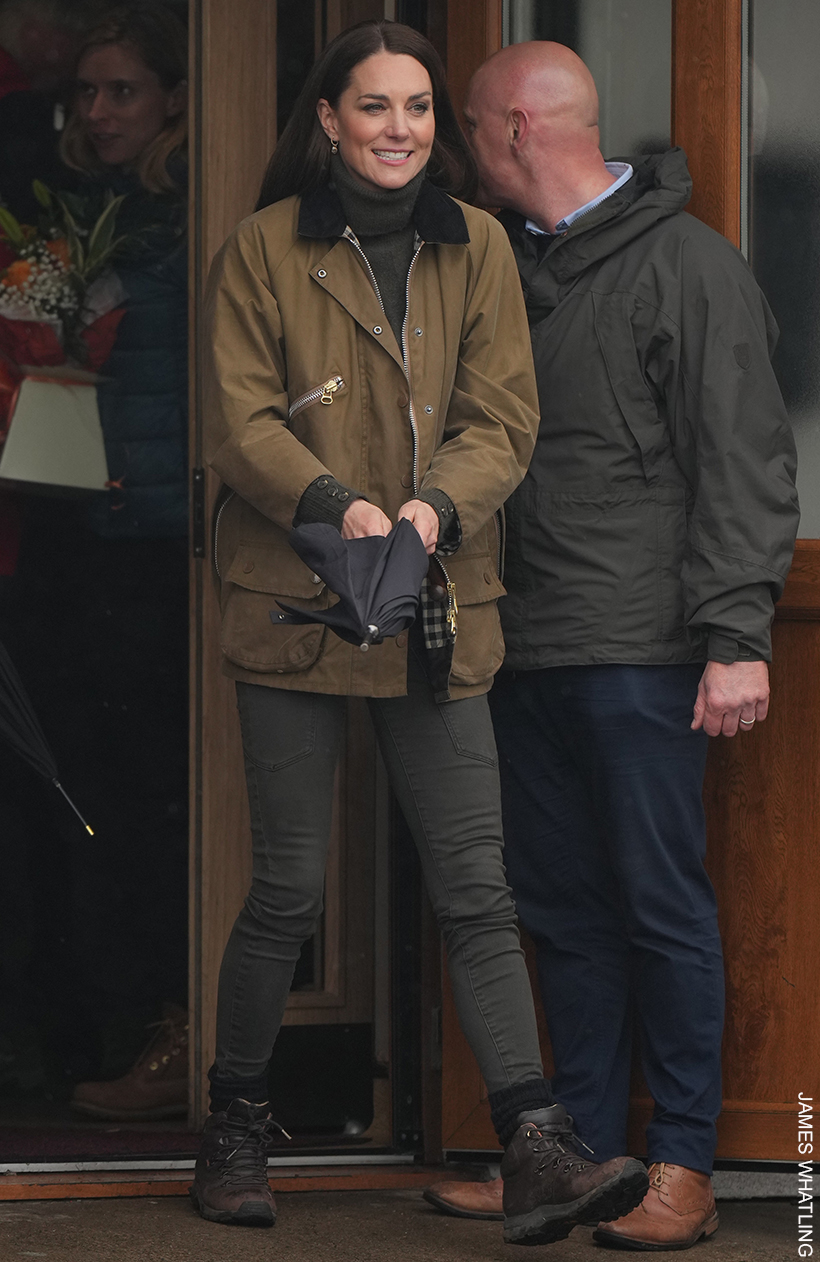 The exact jacket worn by Kate is no longer available, so you cannot buy it sadly. Barbour do not have a collection with Alexa Chung live on their site at the moment.
Never fear, I might have found the perfect 'RepliKate' for you, it's from Joules. It's a great dupe:
The brown Joules jacket is cut to waist length with an a-line fit. Like the Barbour jacket, it features a chunky cord collar, checked lining, and an assortment of practical pockets.
The dry wax finish is shower-resistant, which means this jacket can withstand light bursts of rain if you get caught in one.
Find it at Joules.com for £89.95.
The Princess of Wales has donned Barbour on several occasions. We know she owns at least four of the company's coats, including the Defence jacket pictured below, and at least two jackets from the collection with Alexa Chung.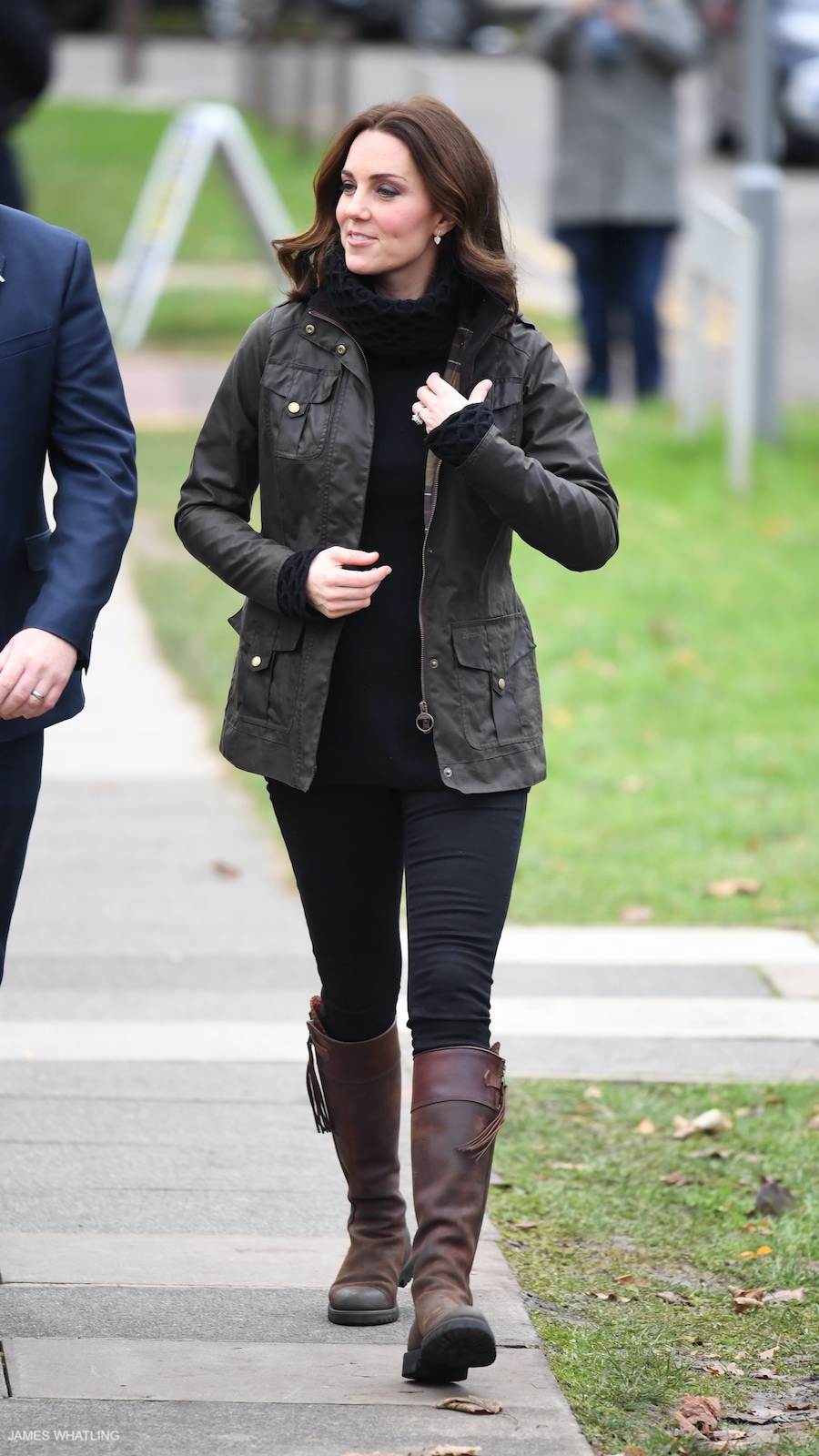 Barbour is a heritage brand, having established a name for itself since 1894 with their waxed canvas jackets. Originally catering to fishermen, motorcyclists, and even monarchs, Barbour has evolved from workwear to a symbol of aristocratic country fashion. Their philosophy has maintained a balance between tradition and modernity, earning royal warrants and an esteemed place in British fashion history. Their collaboration with Alexa Chung brings a fresh take on their classic designs, appealing to a modern audience while staying true to their roots​.
Kate wore a familiar striped sweater under the khaki coat, the Erdem Lotus Sweater.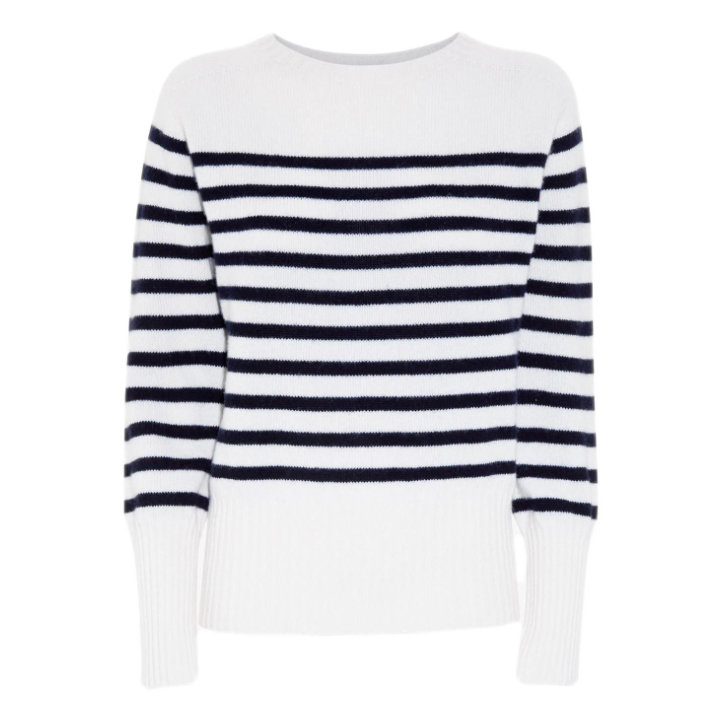 This sweater is a sophisticated reinterpretation of the classic marinière, a striped top that harks back to French naval origins and was later popularised by 1960s fashion icons. It has a slim fit silhouette, a round neckline, an elongated ribbed hem and elongated ribbed cuffs.
This particular piece is knitted in Scotland, using luxurious navy and white cashmere, fashioned into a comfortable crew-neck design with dropped shoulders.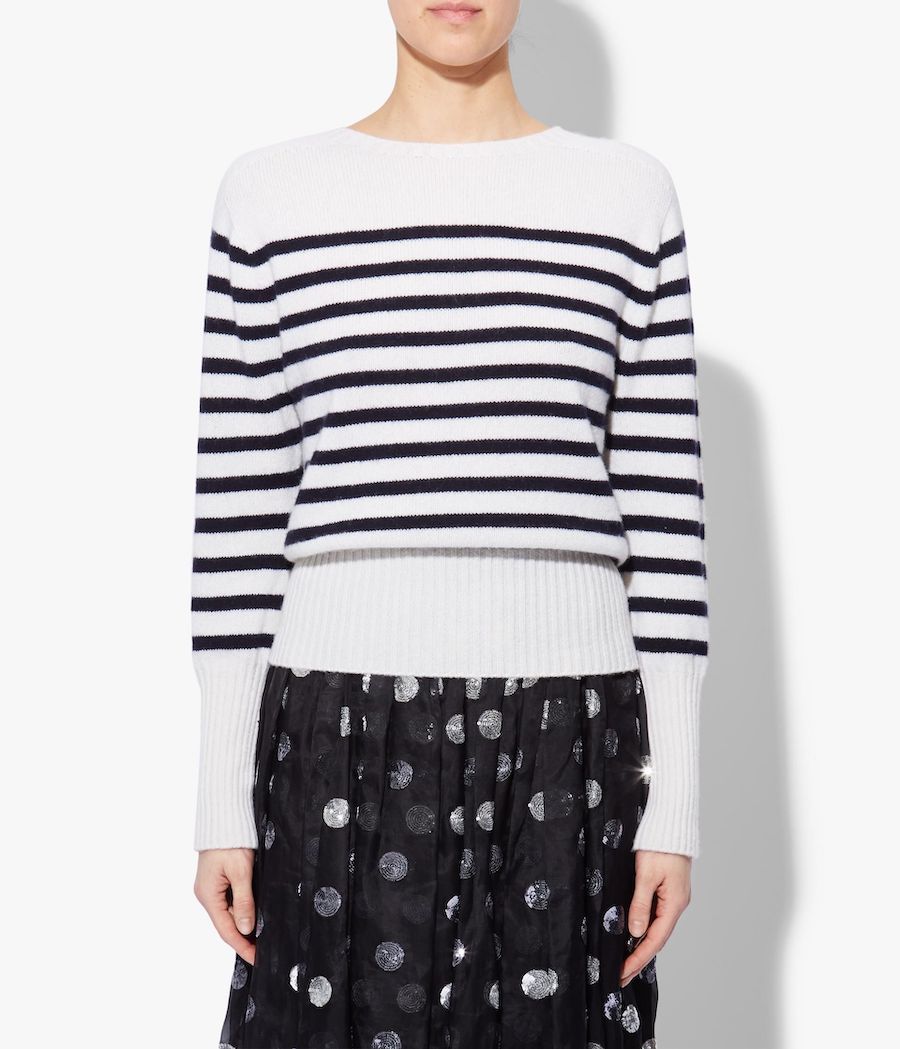 It preciously retailed at Erdem.com for £650 but is from a past season and no longer available.
Kate debuted the Lotus sweater during a visit to St Andrew's, Scotland in May 2021. We spotted her wearing it for a second time in April 2023, in portraits released to mark Prince Louis's fifth birthday.
The Princess also owns the same sweater in the reverse colourway, white stripes on navy.
Of course, Kate is no stranger to Erdem. The Princess has demonstrated a clear fondness for the designer's creations on several occasions. She's worn the brand for various important engagements, from floral dresses to sophisticated skirt suits, each time bringing Erdem's unique narrative-driven designs to the forefront.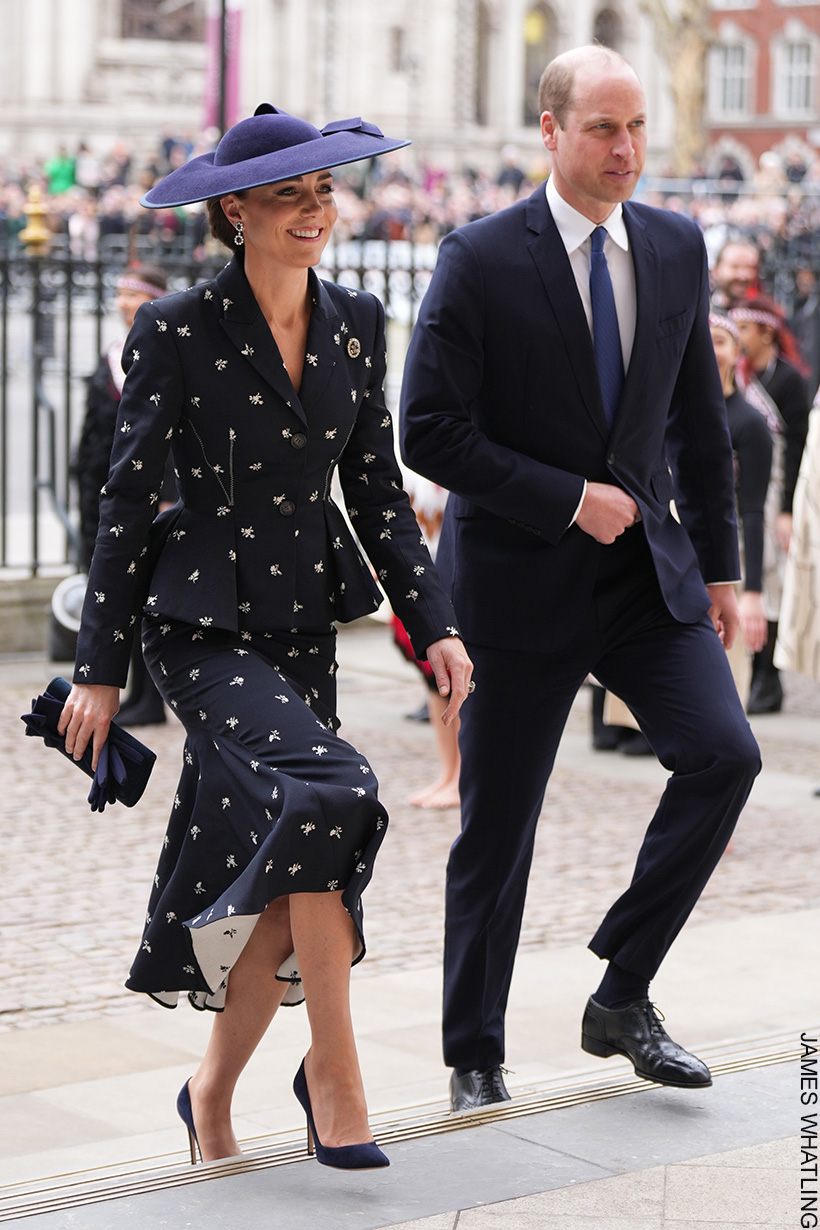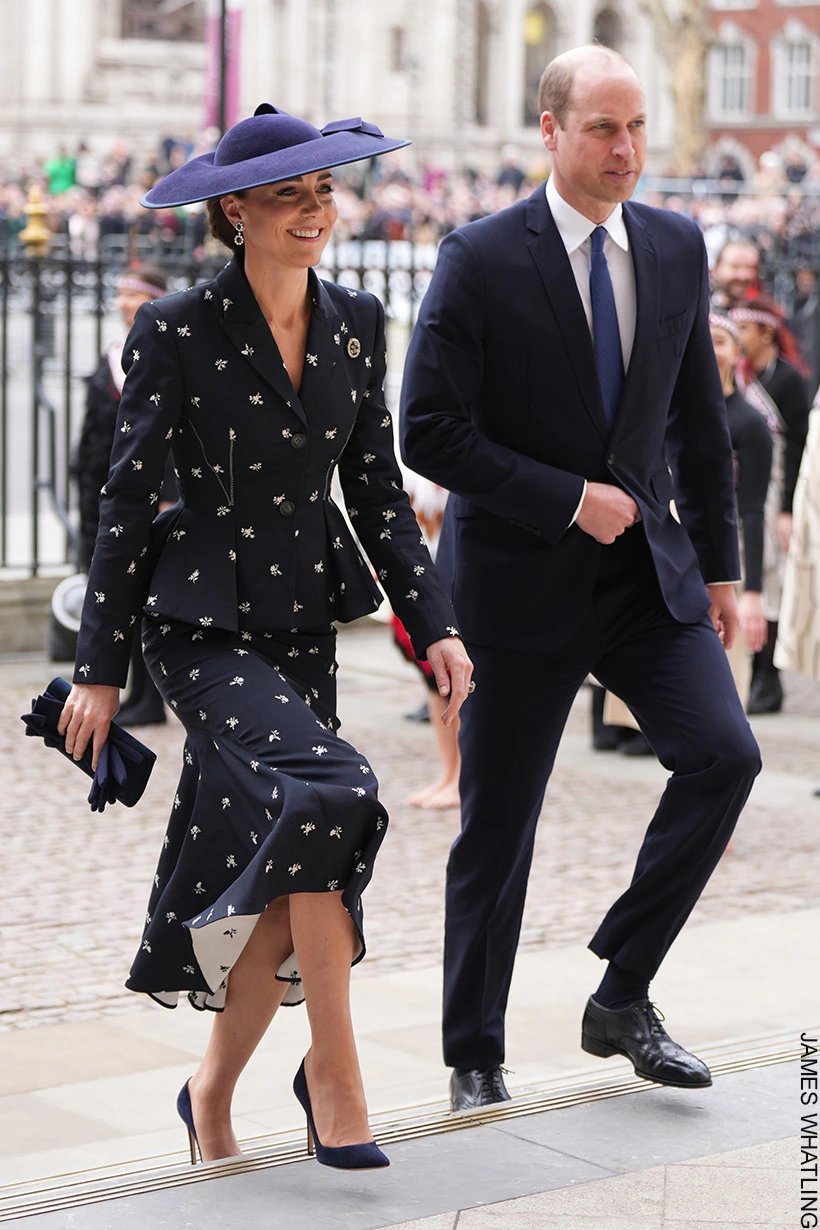 The Princess has worn Erdem for significant events like this year's Commonwealth Day Service (above), public engagements, and even during tours, reflecting a trusted relationship with the brand's aesthetic​.
Erdem is a contemporary fashion house revered for its experimental textiles and intricate craftsmanship. Established in 2005 by Erdem Moralioglu, a Canadian-born designer of Turkish and British descent, the brand quickly gained acclaim for its eloquent use of print and detailed embellishment. Based in London, Erdem embodies a rich narrative with each collection, often intertwining historical references with modern elegance.
The Princess paired the striped sweater with her Mother Denim 'The Dazzler' jeans.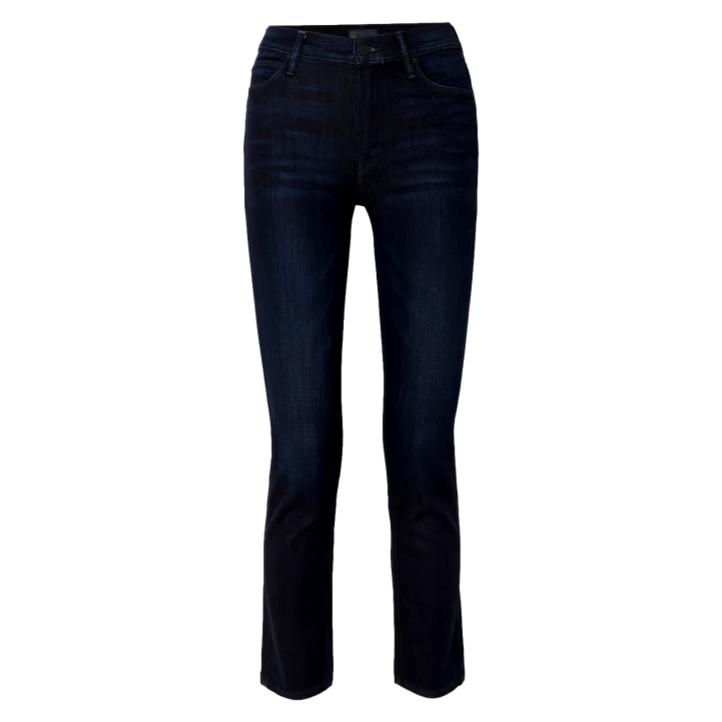 The jeans boast a flattering mid-rise fit and a straight-leg silhouette, perfect for showcasing elegant footwear. They come in various washes, Kate wears them in the inky blue shade called 'Now Or Never'. Crafted from stretch denim, they blend both comfort and style, making them an essential for any wardrobe.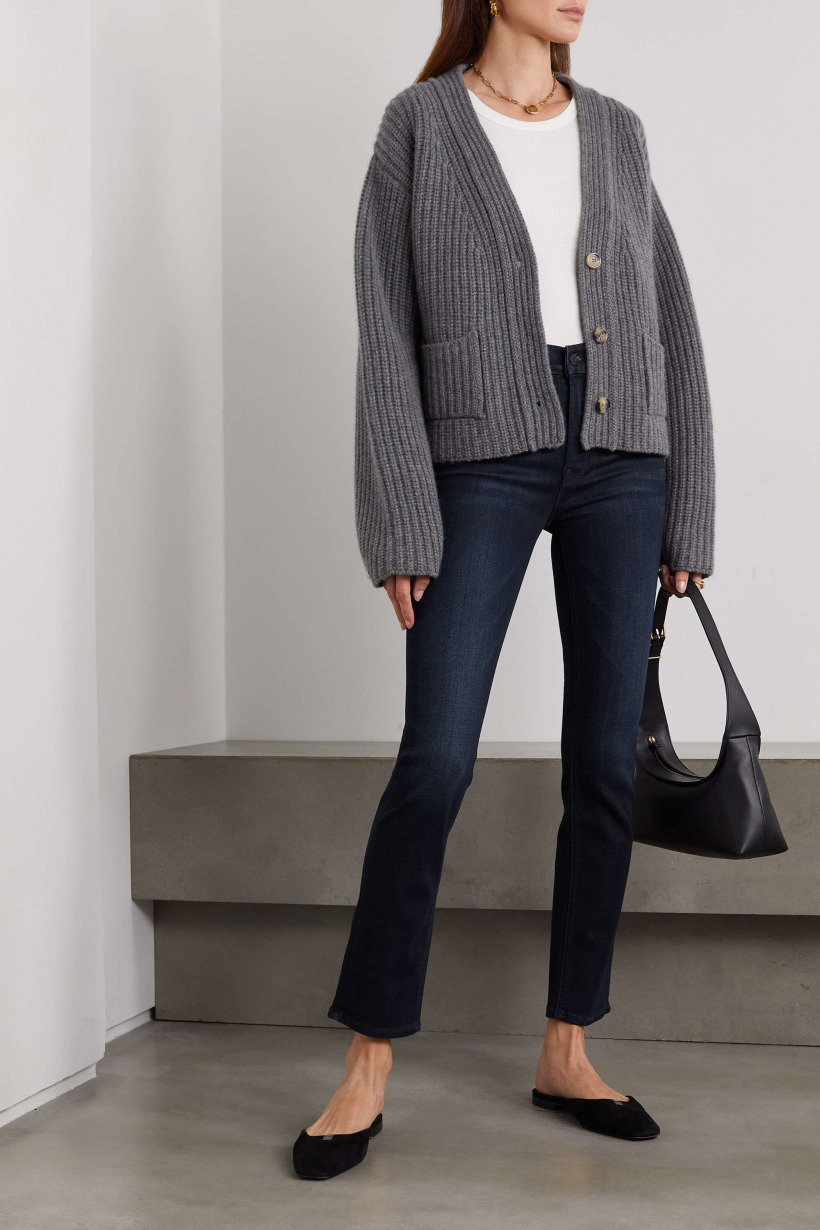 We first noticed Kate wearing 'The Dazzler' jeans last month, during an engagement with SportsAid at Bisham Abbey Sports Centre (pictured below). The dark denim jeans are fast becoming a staple in her casual yet chic ensemble.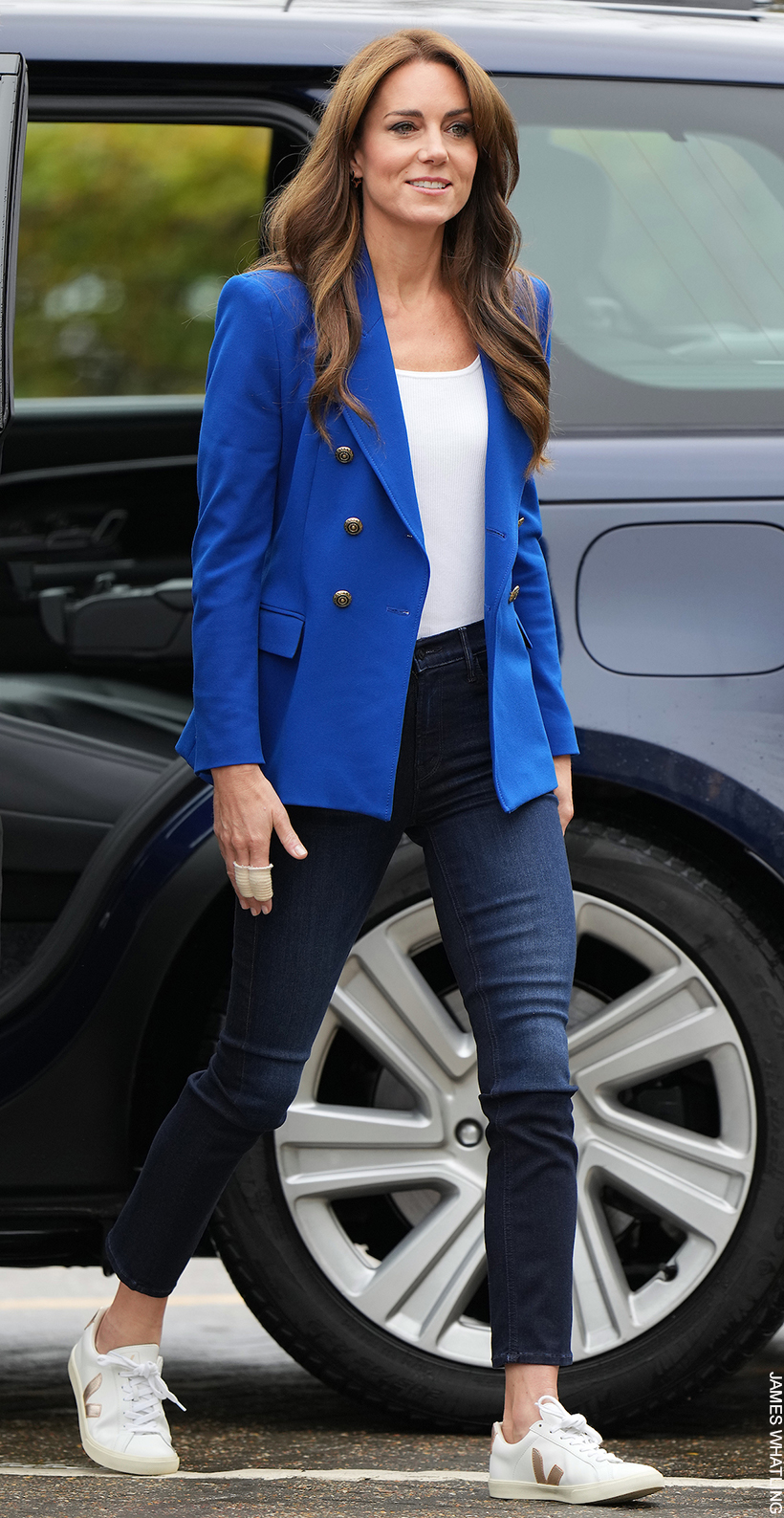 Want to replicate the Princess's refined and regal style? You will be pleased to know that 'The Dazzler' jeans remain available for purchase from motherdenim.com and several high-end retailers, like Net-A-Porter, Selfridges and Nordstrom.
Los Angeles-based Mother Denim, founded in 2010, is celebrated for its indie spirit and a cult following among models. Their collections, which offer a nod to California's 70s era, embody a free-spirited, rebellious vibe. The brand's philosophy is rooted in not taking fashion too seriously, focusing on fun and embracing the duality of its name—Mother: nurturing yet rebellious.
Kate debuted a new pair of brown chelsea boots during today's visit. With thanks to @MiddletonMaven, I can tell you they're the 'Thea' style from Reiss in chocolate brown leather. This ID might not be correct. I'll be back to update once I've clarified. Apologies.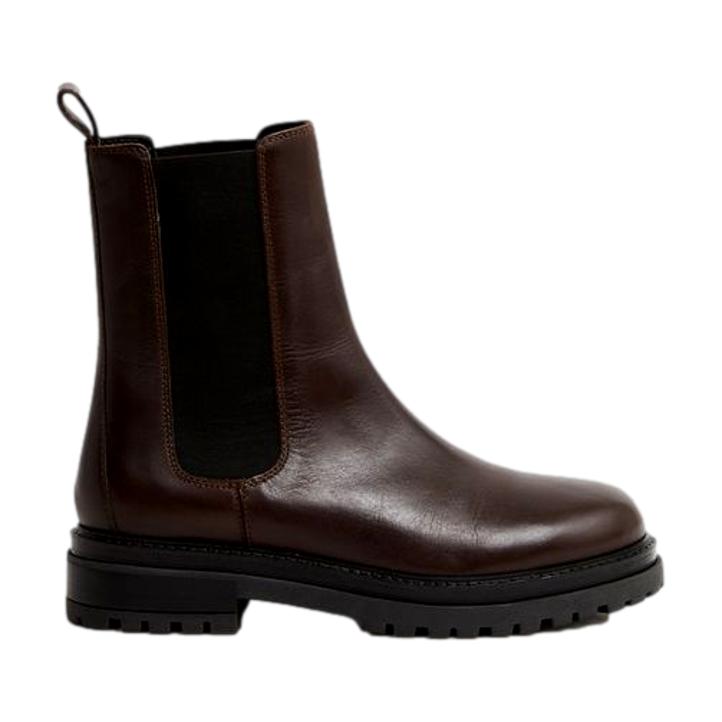 These chocolate brown Chelsea boots are the epitome of chic functionality. They sport a stylish, sleek silhouette with elasticated side panels and a pull tab at the back to ensure ease of wear. The robust sole and subtle tread add durability.
The Thea boots retail for £198 GBP or $330 USD. As of now, they remain available for purchase in both black and brown on the Reiss website.
The Princess has a well-documented history with Reiss, sporting their designs since the early days of her royal journey. From meeting the Obamas in the months following her marriage (below) to visiting a baby bank just mere months ago, Kate's affinity for the brand is evident.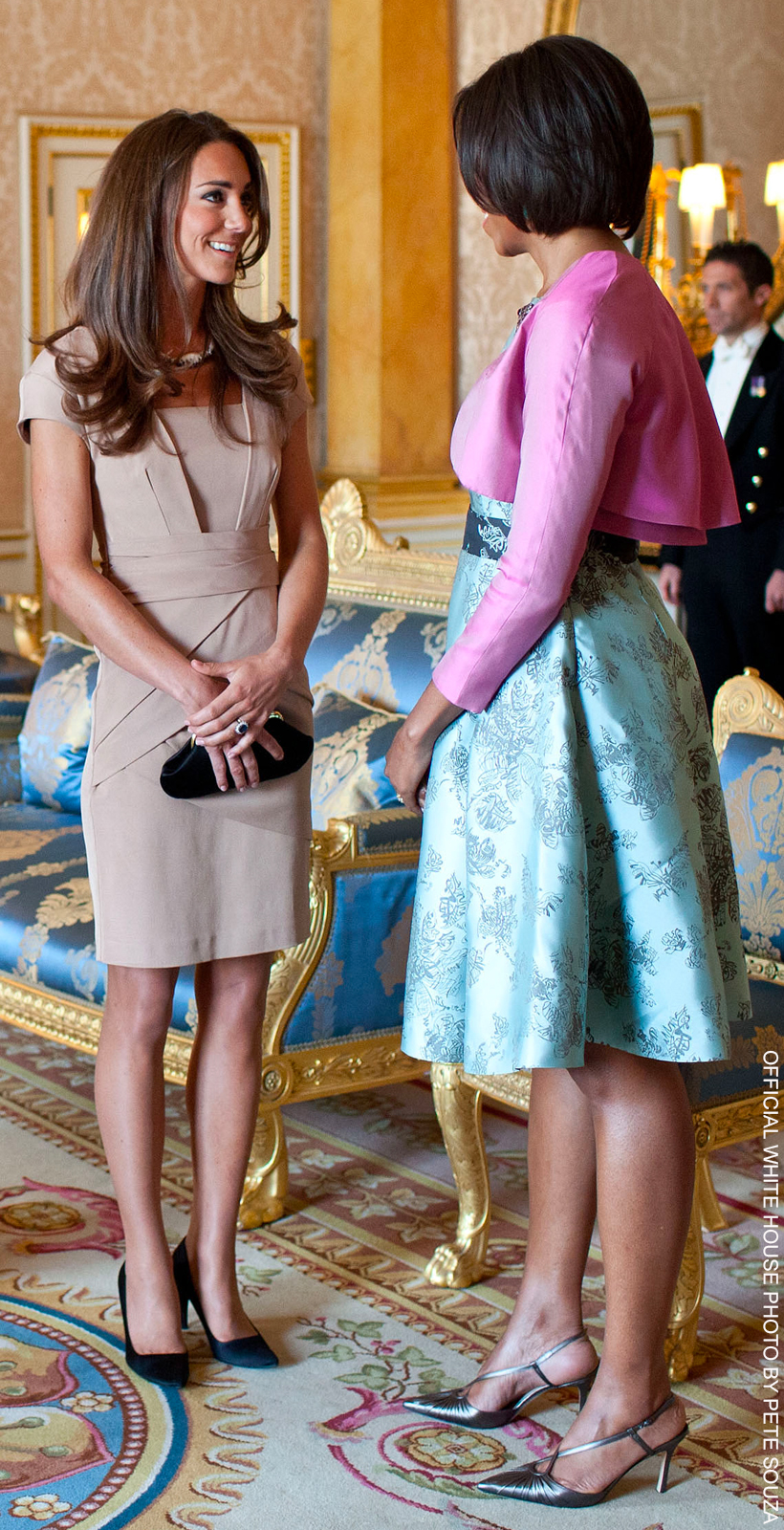 Reiss, founded in 1971 by David Reiss in London, has become a hallmark of modern, tailored clothing. Initially a men's suiting company, Reiss expanded to women's wear in 2000 and now operates in 15 countries with over 160 stores. The brand is celebrated for its sophisticated and contemporary style that caters to both casual and formal attire.
Let's finish off by looking at Kate's simple gold hoop earrings. We believe the Princess wore her Daniella Draper 'Mini Cupid' hoops in gold to the 'Dadvengers' engagement.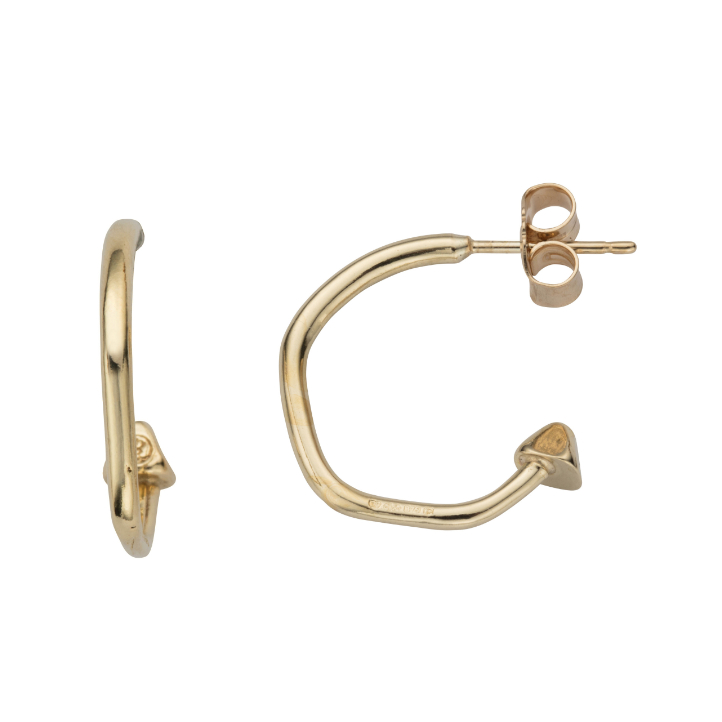 The Princess debuted the gold earrings in 2020 and has worn them 18 times in public to date (source: Data Duchess).
The gold hoop earrings are crafted from 9ct recycled gold in the UK. They can be customised with charms, offering a personal touch. In fact, we've seen Kate customise hers with shamrock charms on a handful of occasions. The hoops are priced on Daniella Draper's website for £215.
Kate's worn several Daniella Draper pieces in recent years. She owns a gorgeous necklace by Daniella Draper that feartures three gold stars. She wore it recently with the designer's 'Midnight Moon' pendant that she's had personalised with her children's names. We also know she owns another necklace from the brand, the baby treasure necklace with a gold citrine stone.
Daniella Draper is known for its commitment to sustainability, using recycled metal in many of its pieces, the company has been awarded the Butterfly Mark by Positive Luxury for a company-wide commitment to sustainability.