Kate Middleton owns the Barbour x Alexa Chung 'Edith' Jacket.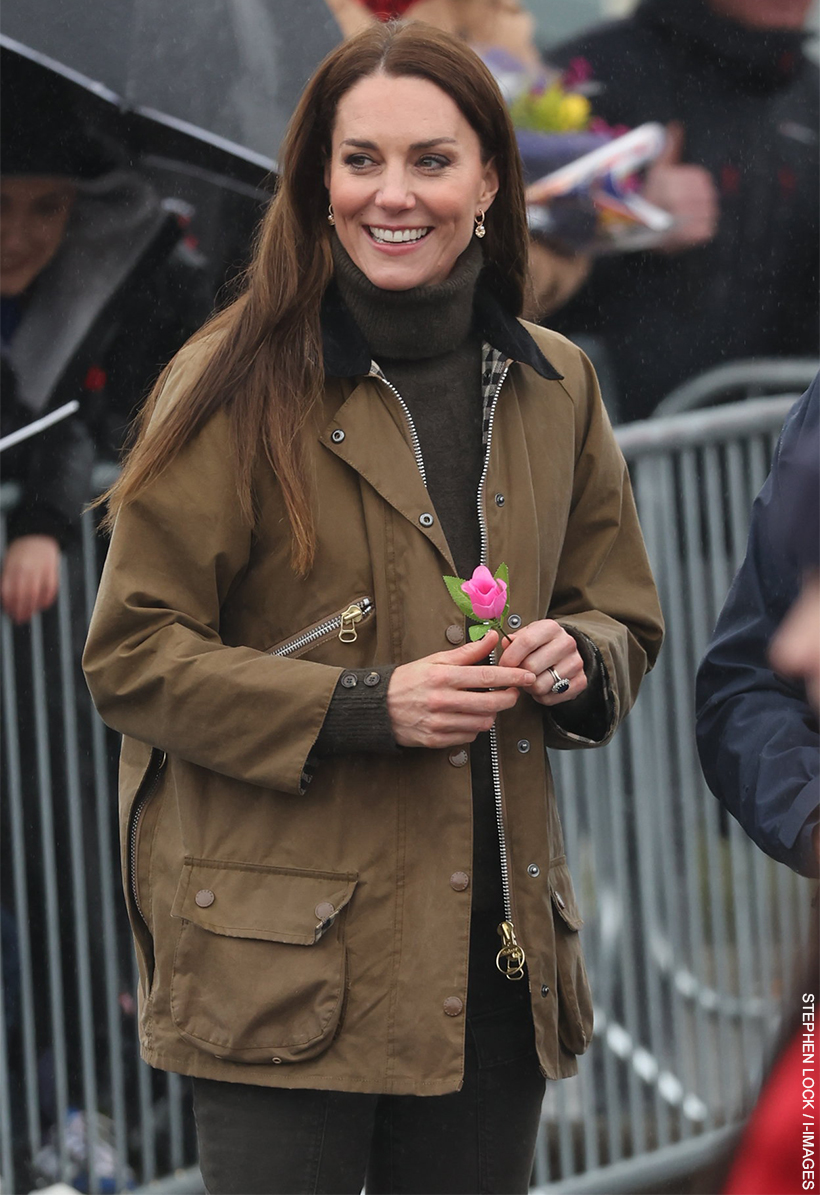 She wears the jacket in the Beige Sand/Northumberland colourway.
To date, we've spotted the Princess wearing the wax jacket twice. First in November 2020, in a video for her 5 Big Questions survey on the Early Years (below).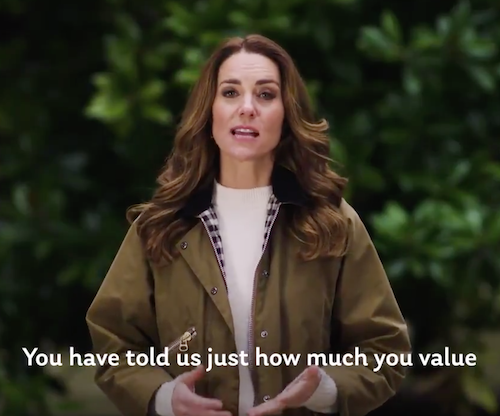 Then, in April 2023 for an engagement at a Rugby Club following a training session with Mountain Rescue in South Wales (below).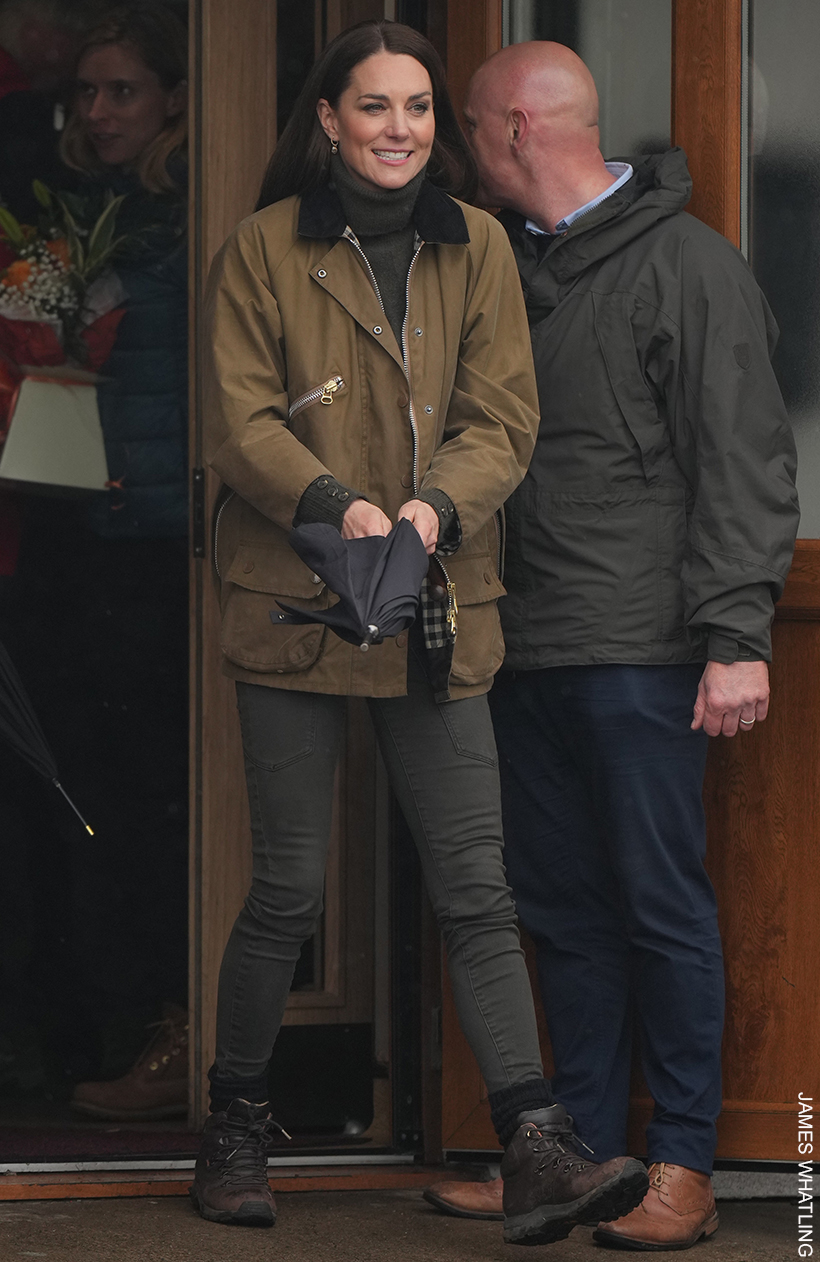 About the Barbour jacket:
The Edith jacket from Barbour's collaboration with fashion model and designer Alexa Chung. It's made from 100% waxed cotton. It has an oversized design, a zipped game pocket, a classic corduroy collar and snap-fastened bellows pockets. The front zip is covered with a button storm flap. The jacket is also lined with 100% cotton in a check print.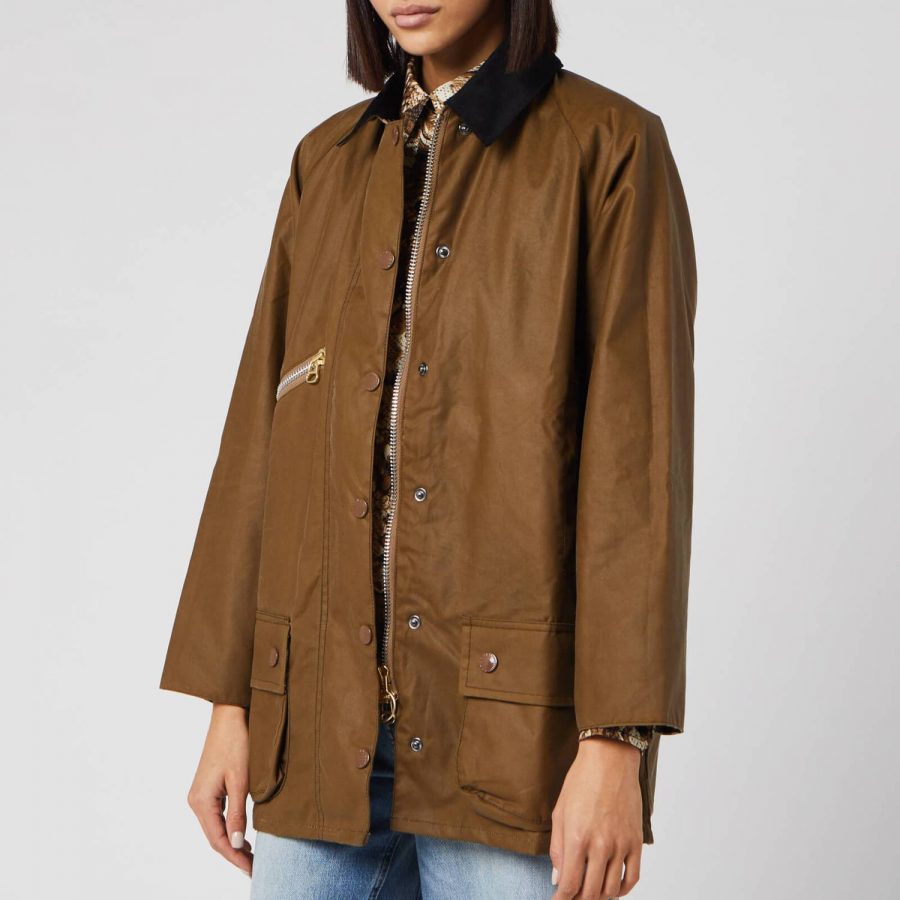 Buying the Edith jacket:
Sadly, the exact jacket is no longer available.
Kate Middleton's four Barbour jackets:
We know the Princess owns four Barbour jackets.  (It's possible she owns more but we've only seen her in four of the company's designs in photographs.)
We know she owns two regular Barbour jackets and two Barbour x Alexa Chung jackets.
In addition to the 'Edith' style, the Princess has worn the Defence wax jacket, which she's owned since at least 2012 and the blue padded Longshore style – a more recent addition to her coat collection. In a candid snap taken at one of her children's sporting events, we spotted the Princess wearing the Barbour x Alexa Chung Elfie Casual Jacket.
About Barbour:
Barbour is a 100-year-old+ company with three Royal warrants. To this day, the company still produces its iconic wax jackets in its factory in the North East of England.