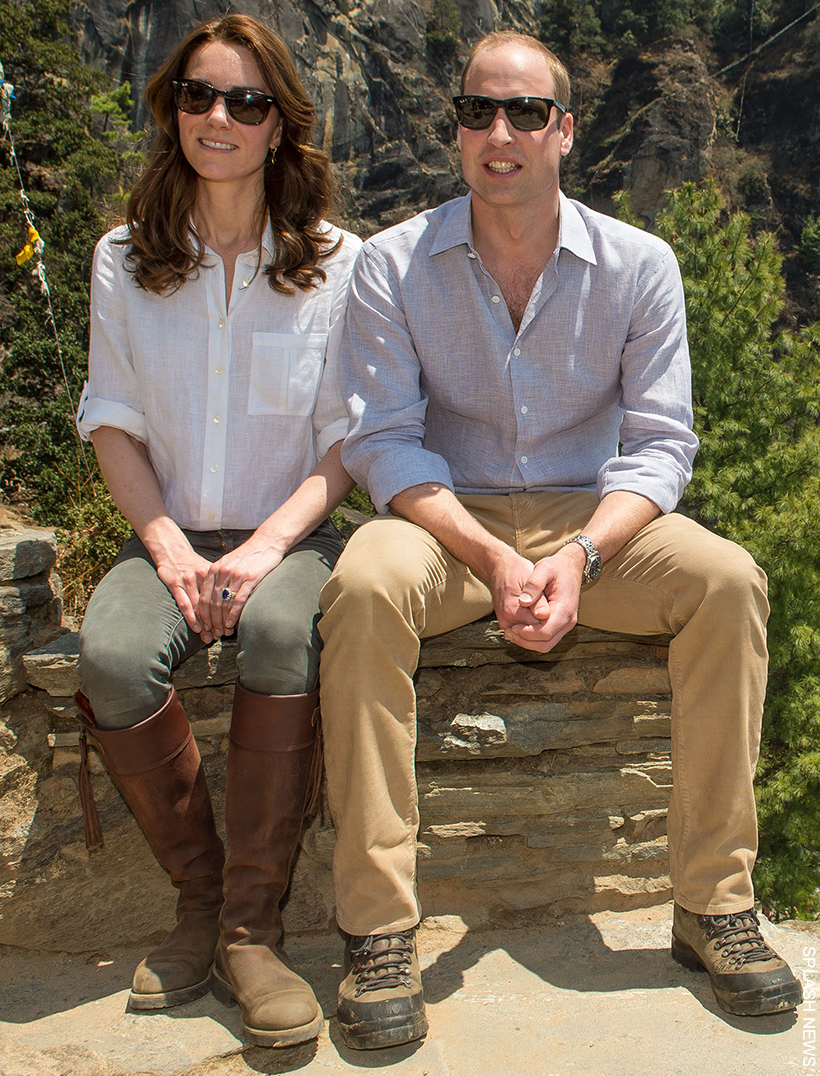 William and Kate kicked off day six of the Bhutan leg of the tour with an early morning hike in the Himalayas. The couple walked up to the Taktsang Palphug Monastery, also known Paro Taktsang and commonly referred to as the 'Tiger's Nest' monastery'.
Psst… You can read all of my previous tour coverage here!
Tiger's Nest is a fascinating place with a long history, as it dates back to 1692.
"Paro Taktsang is a Buddhist temple complex which clings to a cliff, 3120 meters above the sea level on the side of the upper Paro valley, Bhutan."

"Visiting the Paro Taktsang Monastery is an unforgettable experience thanks to its unique location and the views of surrounding majestic mountains and emerald green valleys."

Via ParoTaktsang.org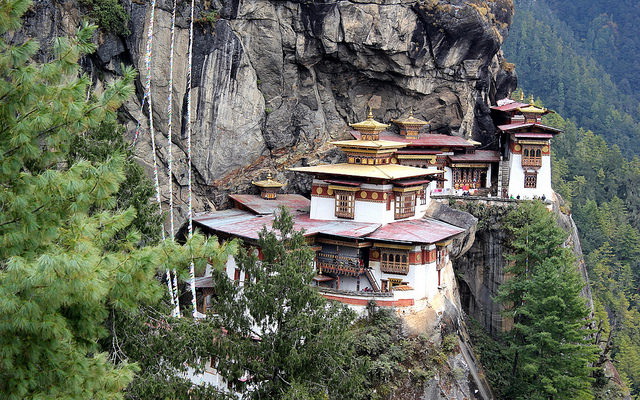 Photo: Nagarjun Kandukuru
The monastery is one of Bhutan's holiest sites, and holds special significance in the Buddist faith:
"The monastery is near the cave where Guru Padmasambhava – credited with introducing Buddhism to Bhutan – meditated for three years, three months, three weeks, and three days in the 8th century."

Via The Mirror
Ahead of the royal tour, a palace spokesperson said that the monastery is a "magical place that The Duke and Duchess are thrilled to be visiting."
During the hike, William and Kate said hello to the media:
The trek took William and Kate around three hours according to Royal Reporter Arthur Edwards. Normally, the walk is completed within around four to five hours!
Upon their return, the couple gave a short interview to the press. You can watch the video below:
After the hike, William and Kate each purchased a little souvenir from a gift shop. Kate bought a pair of dark blue and gold coloured earrings that cost around £6-7 or $8-9 (reports vary from journalist to journalist), while William paid around £2 / £3 for a little tiger figurine.
Simon Perry from People Magazine photographed a similar pair of earrings from the gift shop:
Kate's outfit:
Kate's casual outfit consisted of a leather shooting waistcoat from the Really Wild Clothing company.
You may recall that she wore the piece for a public engagement back in 2012, during a day of outdoor activities with the scouts: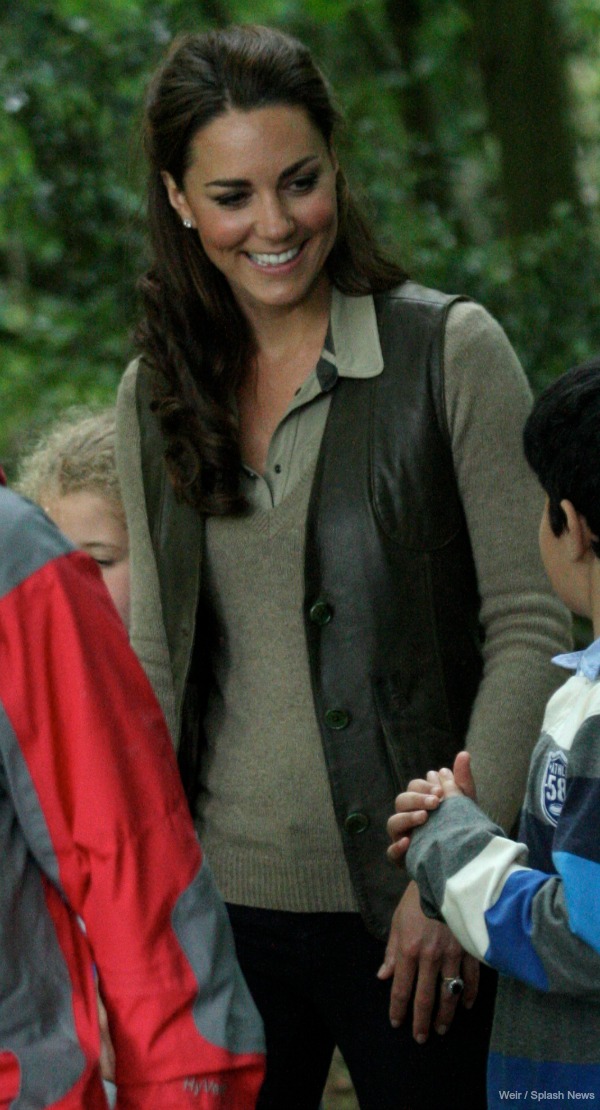 If you've been following Kate's style since she started dating Prince William, you're bound to recognise her boots. They're by Penelope Chilvers.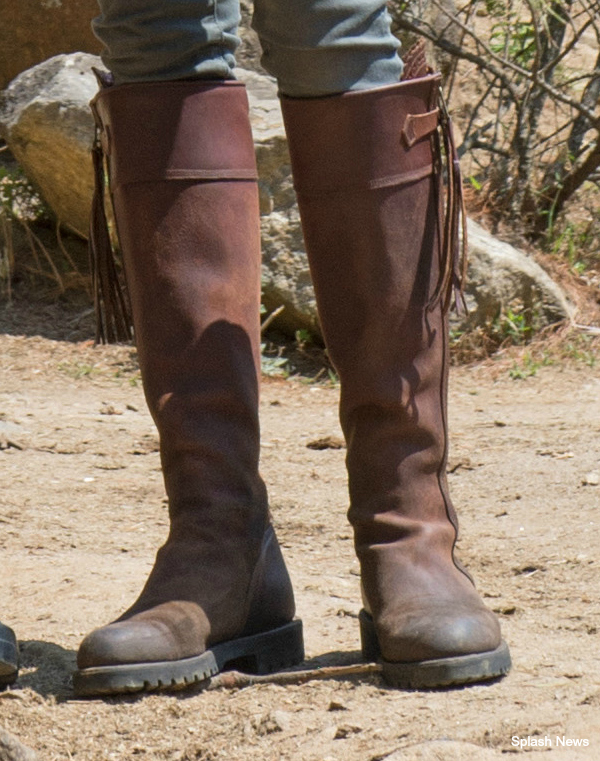 Kate has owned them for over a decade (or she loves them so much, she bought a second pair?) Above: a really old photo of Kate posing, wearing the boots (via the Penelope Chilvers website).
They're the company's Long Tassel Boots in 'Conker' brown. The boots are handmade from Spanish vegetable-dyed leather. According to the website, the boot is cut close to the ankle for a more feminine fit and features a scalloped detail at the zip. They're fully lined with leather and feature a Goodyear Welted Commando rubber sole. The shoes give a "sleek, elegant silhouette."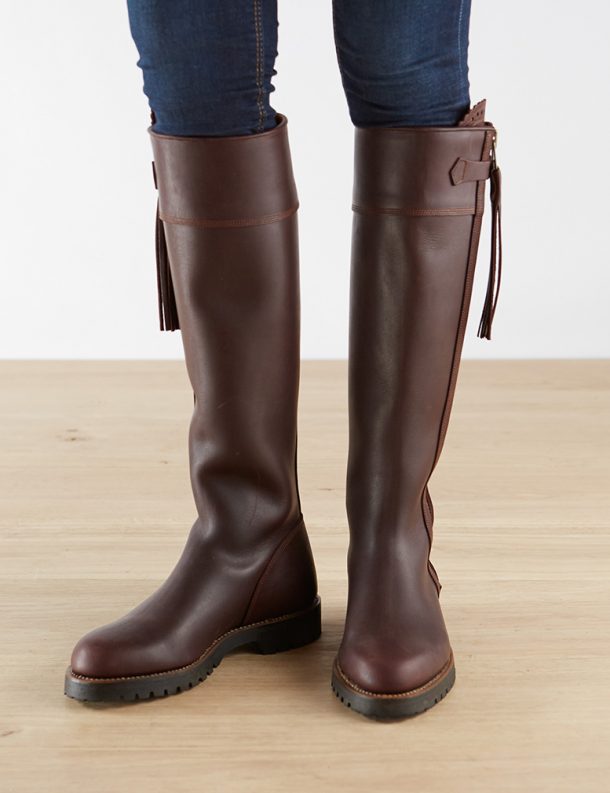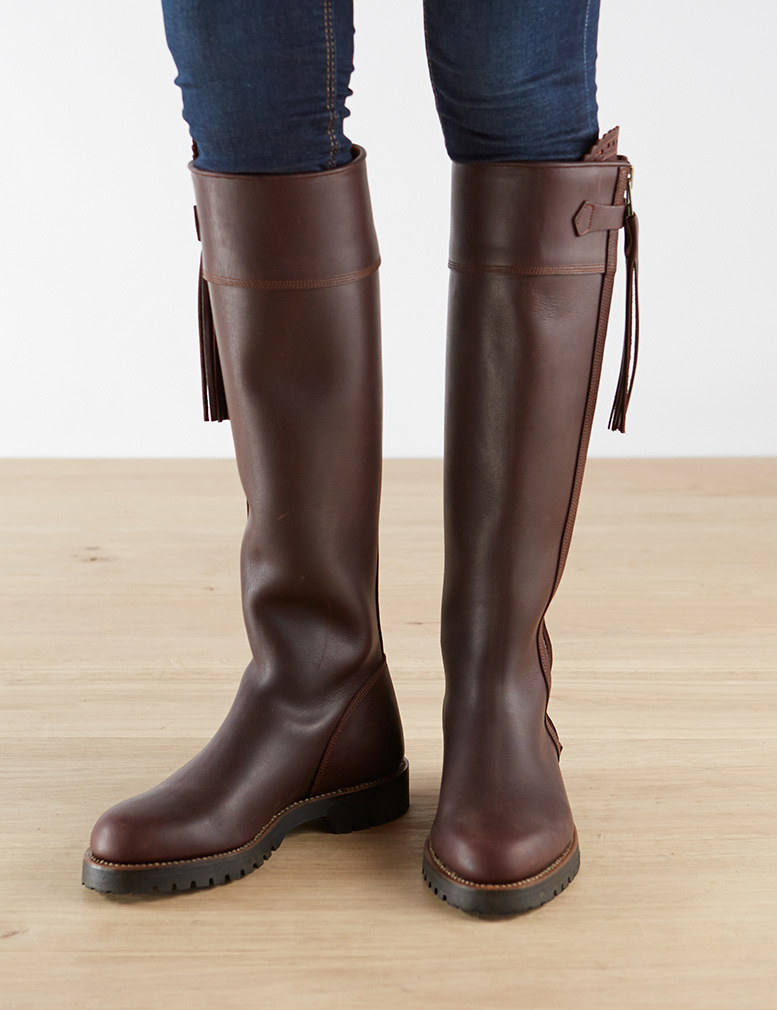 They cost £475.00 and can still be purchased today.
Kate wore Jaeger's Linen Classic Blouse under her shooting waistcoat. The white shirt costs £89.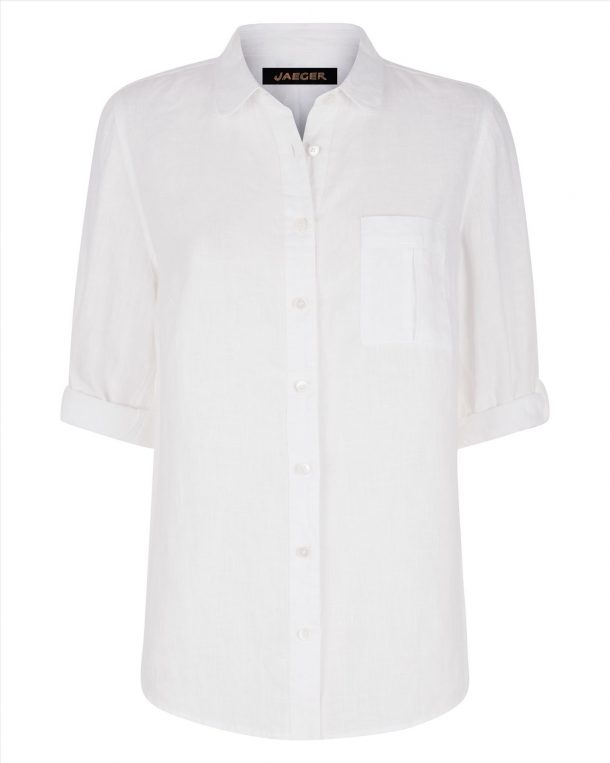 Here's how Jaeger described the piece:
"Made from lightweight and breathable linen, our classic blouse is the one you'll be living in all summer long. This piece features a curved hem and handy button detailing to keep the sleeves in place when you roll them up. Wear yours with jeans, chinos, shorts – anything goes."
Kate wore her Ray-Ban Wayfarer folding sunglasses throughout the trek too.
She owns them in tortoise brown. You can learn more about the sunglasses on this page here.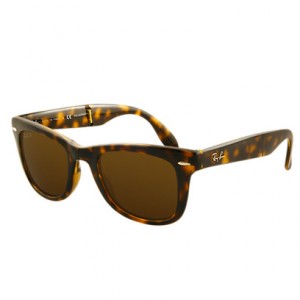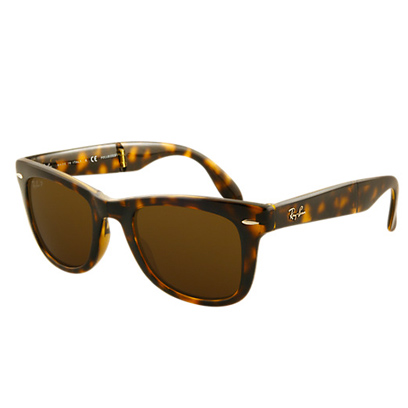 Finally, Kate wore her Kiki McDonough Citrine earrings. Again, you can learn all about them on this page.