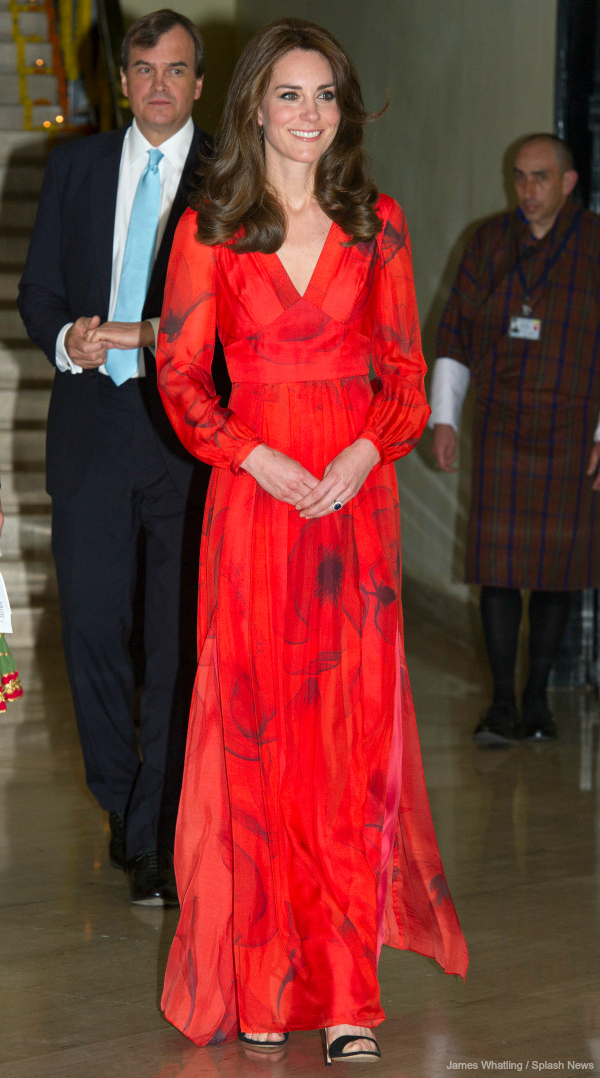 On day six of the Royal Tour of India and Bhutan, William and Kate spent the morning trekking up to the "Tiger's Nest" monastery in the Himalayan mountains. After, the couple headed back to Thimpu for a reception at the Taj Tashi hotel (yes, it is owned by the same chain as the Taj Mahal Palace hotel the couple stayed in during their visit to Mumbai, if you wondered!)
The reception celebrated Great Britain's relationship with Bhutan. Attendees included British nationals living in the country and Bhutanese people with strong links to the UK.
William spoke with a fellow helicopter pilot during the evening. Mr. Nic Suddards is from Yorkshire and moved to Bhutan in December to fly their national helicopter. He helps with emergency rescues and transports diplomats across the country. During their chat, Mr. Suddards explained that he had brought his helicopter to the airport when the royal plane landed on Friday. Sadly, William and Kate had already arranged their travel to Thimphu by car. Mr. Suddards told William his helicopter is dual control and William could have flown the aircraft to the city. William apparently felt "devastated" by the news and would have loved the opportunity. Mr. Suddards then told William he should come and volunteer out in Bhutan to assist with medical evacuations. William agreed and so Mr. Suddards will now send an official invitation to the palace.
Meanwhile, Kate spoke with other Britons about what it's like raising a family in the mountain kingdom.
Kate's outfit:
The Duchess wore a long red dress from Beulah London.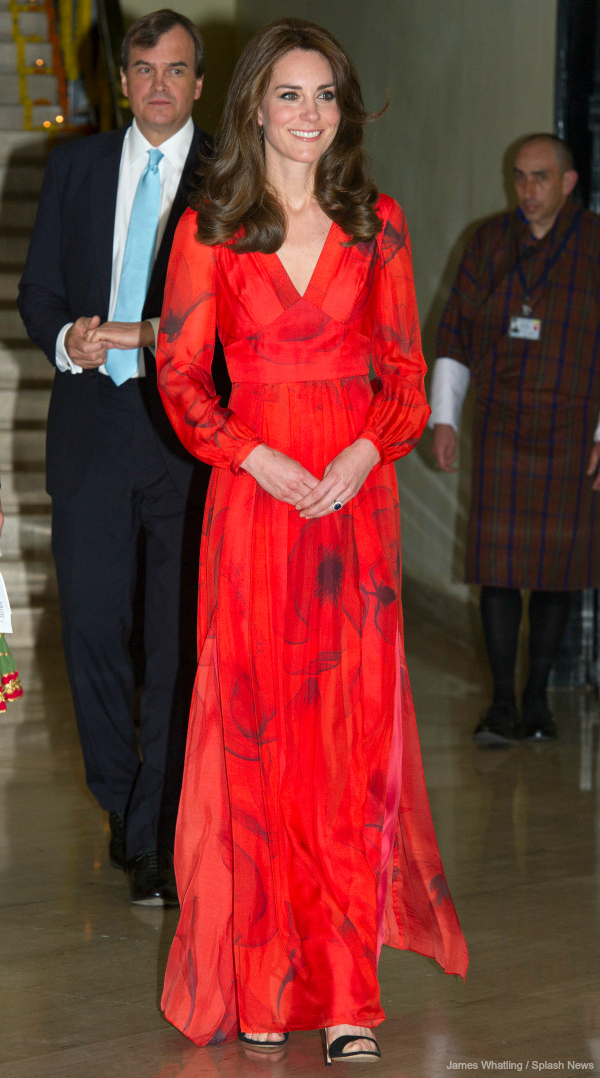 Kate's wearing the Juliet dress with a poppy print design.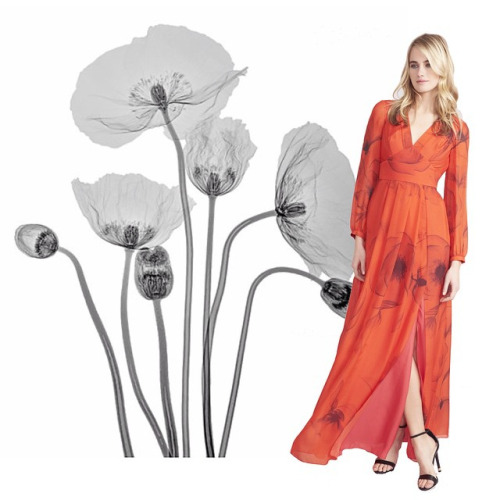 A closer look at the print: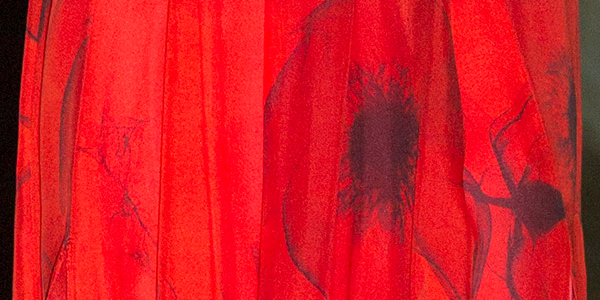 How Beulah describe the dress:
"A beautiful choice for summer events, this elegant silk-chiffon gown has sheer sleeves and is lined through the bodice and skirt. The split creates movement as you walk. Set off the bold crimson hues with gold accents."
As you may know, the blue poppy is the national flower of Bhutan, making the dress a carefully considered choice for Kate.
Beulah London is owned and operated by one of Kate's old friends, Lady Natasha Rufus Isaacs. In fact, Lady Natasha is now married to Kate's former boyfriend Rupert Finch. Lady Natasha has known Prince William since she was a little girl as their fathers are close friends.
Beulah also sells other items featuring the poppy print: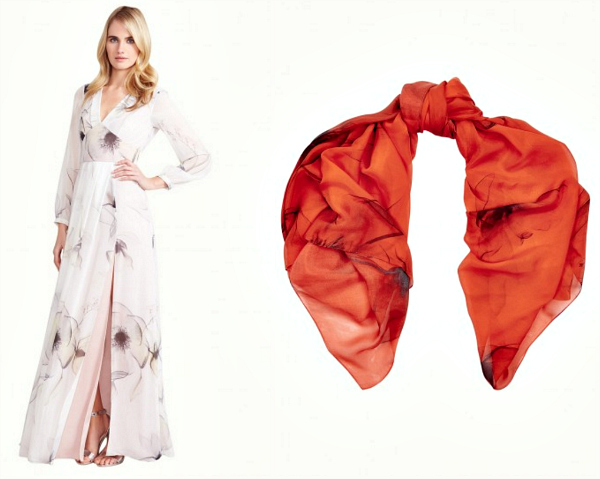 Beulah London is a "quintessentially British brand" with a "social conscience". The company is committed to raising awareness of the plight of women trapped in human slavery. Read more about Beulah's story here.
Kate paired the dress with her new Gianvito Rossi Sisley sandals. The black suede sandals feature elegant criss-cross straps.
Kate opted for her 9ct gold 'Temple of Heaven" earrings by jeweller Cassandra Goad. She's worn them a number of times during the tour.