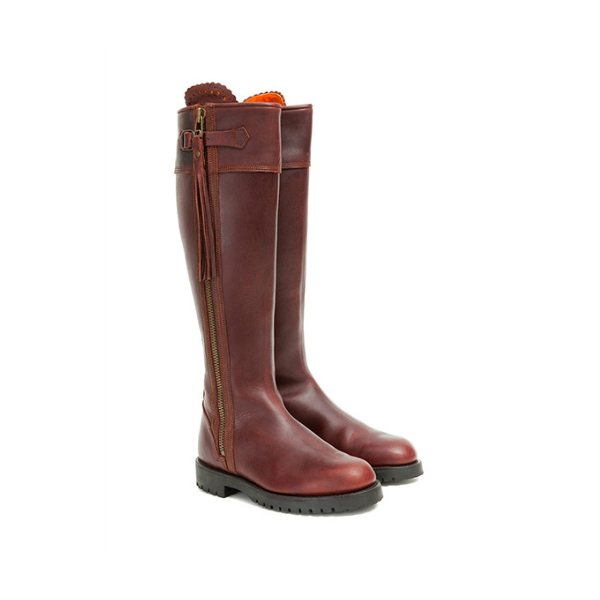 Kate Middleton owns this pair of brown leather boots by Penelope Chilvers. Would you believe she's been wearing them for nearly 20 years?
The boots are still going strong! Kate last wore them (in public) in a year ago (spring 2021). Above, we've added some photos of Kate wearing the hardwearing boots, including the time she spent four hours trekking up a mountain in the Himalayas to visit an ancient monastery!
As you can see, the Duchess often wears her brown tasselled boots with English country-style outfits.
According to the Data Duchess, Kate's worn the boots to a total of nine royal engagements over the last 17 years.
About Kate's Penelope Chilvers Boots:
Kate's Penelope Chilvers Boots are made from Spanish vegetable-dyed leather. Kate wears the colour conker brown. The boots have a feminine appeal due to a special design feature: they're cut close to the ankle. This gives them a sleek and elegant silhouette. In addition, the boots feature a scalloped detail near the zip, and of course, the hanging tassels. The boots are fully lined with leather and they feature a Goodyear Welted Commando rubber sole.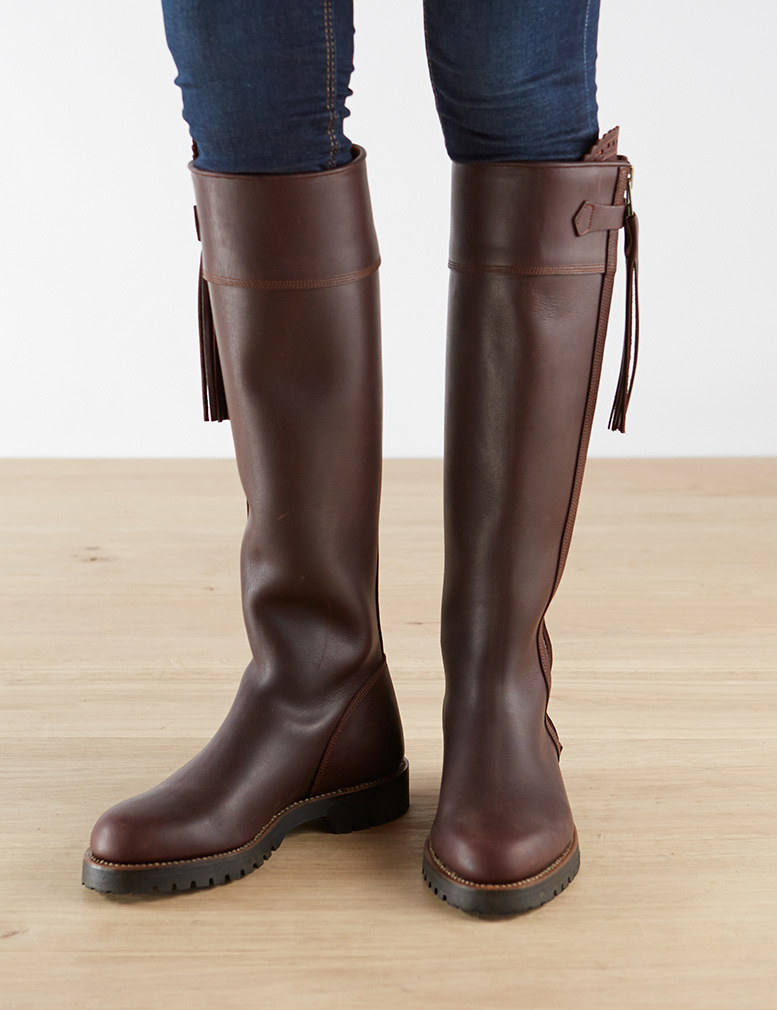 After commissioning the artisan to make Penelope the perfect Spanish riding boot – to her own specifications – taller and closer fitted at the ankle, the Long Tassel boot was born, a core style and firm favourite in our collection year after year.

Penelope Chilvers
Where to buy Kate's brown tasselled boots:
It's been 17-years since the Duchess first purchased her Long Tassel boots. But you'll be pleased to read that Penelope Chilvers still sells them today! Here's a list of stockists: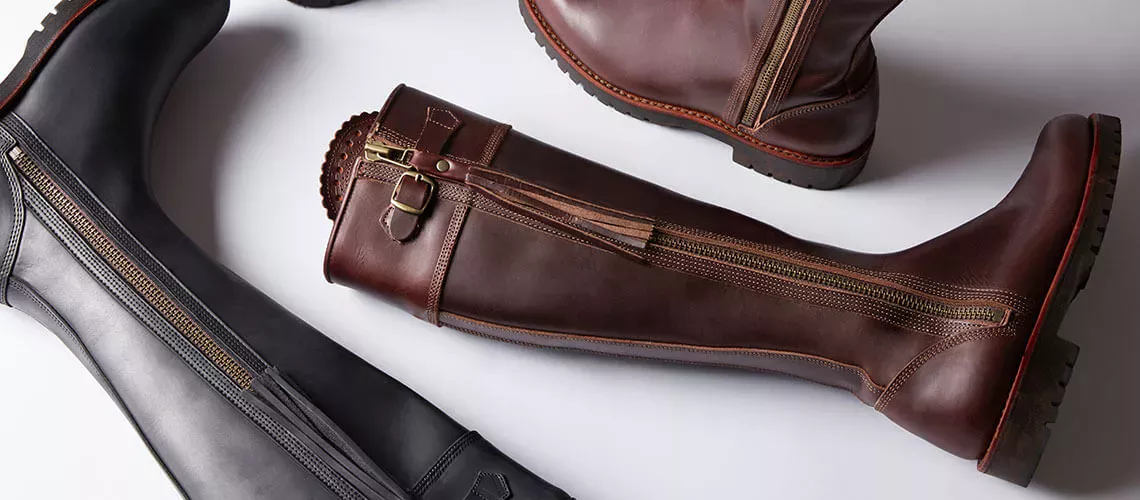 At the time of writing (2021), there are three different sized boots in the designer's Tassel Boot Collection. There's the LONG style (worn by Kate), which come in three different colours: black, seaweed and conker:

There's also a mid-calf size and a cropped size. They come in a range of different colours too.

Penelope Chilvers has also launched an 'Inclement' version of the boots in various different sizes and colours. The designer made these boots to withstand the elements. They're made from a waterproof combination of oiled suede, supple cowhide leather and a Sympatex inner membrane that is water-resistant, breathable and warm. The cut is also slightly different from the original tassel boot, you can find out more details on the Penelope Chilvers website.
And finally, the Long Riding Tassel boot is the latest addition to the Penelope Chilvers family.
View more of Kate Middleton's boots on this page. Or, browse through more of her footwear in the 'shoe' section of our site.