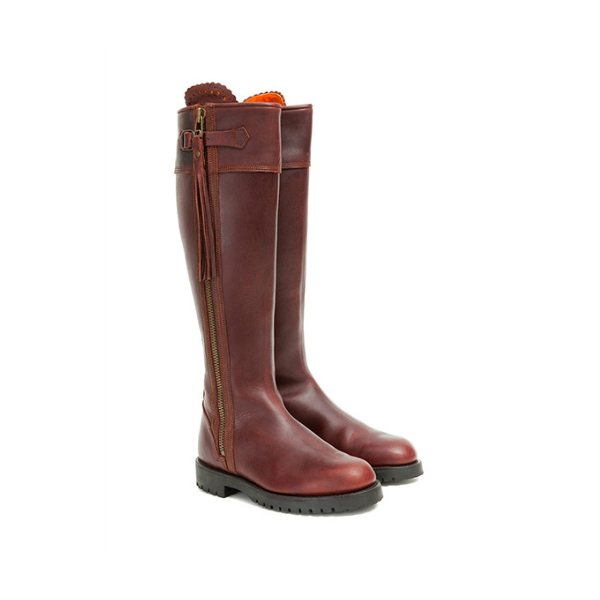 In November 2017, the Duchess of Cambridge (Kate Middleton) wore her Penelope Chilvers Long Tassel Boots during a visit to a school in London, England.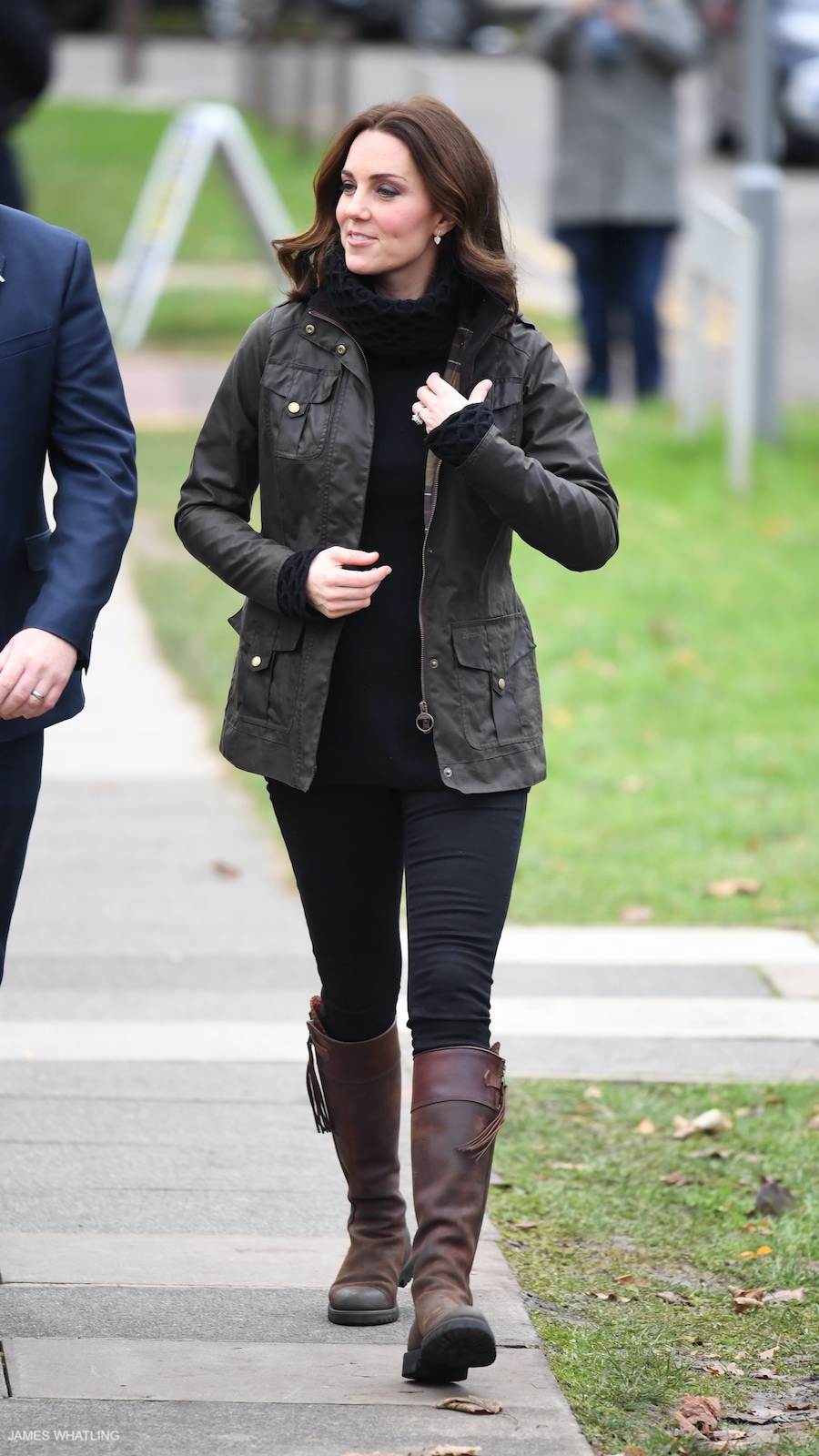 The Duchess wore them earlier in the year too, while visiting a farm in Gloucestershire, England.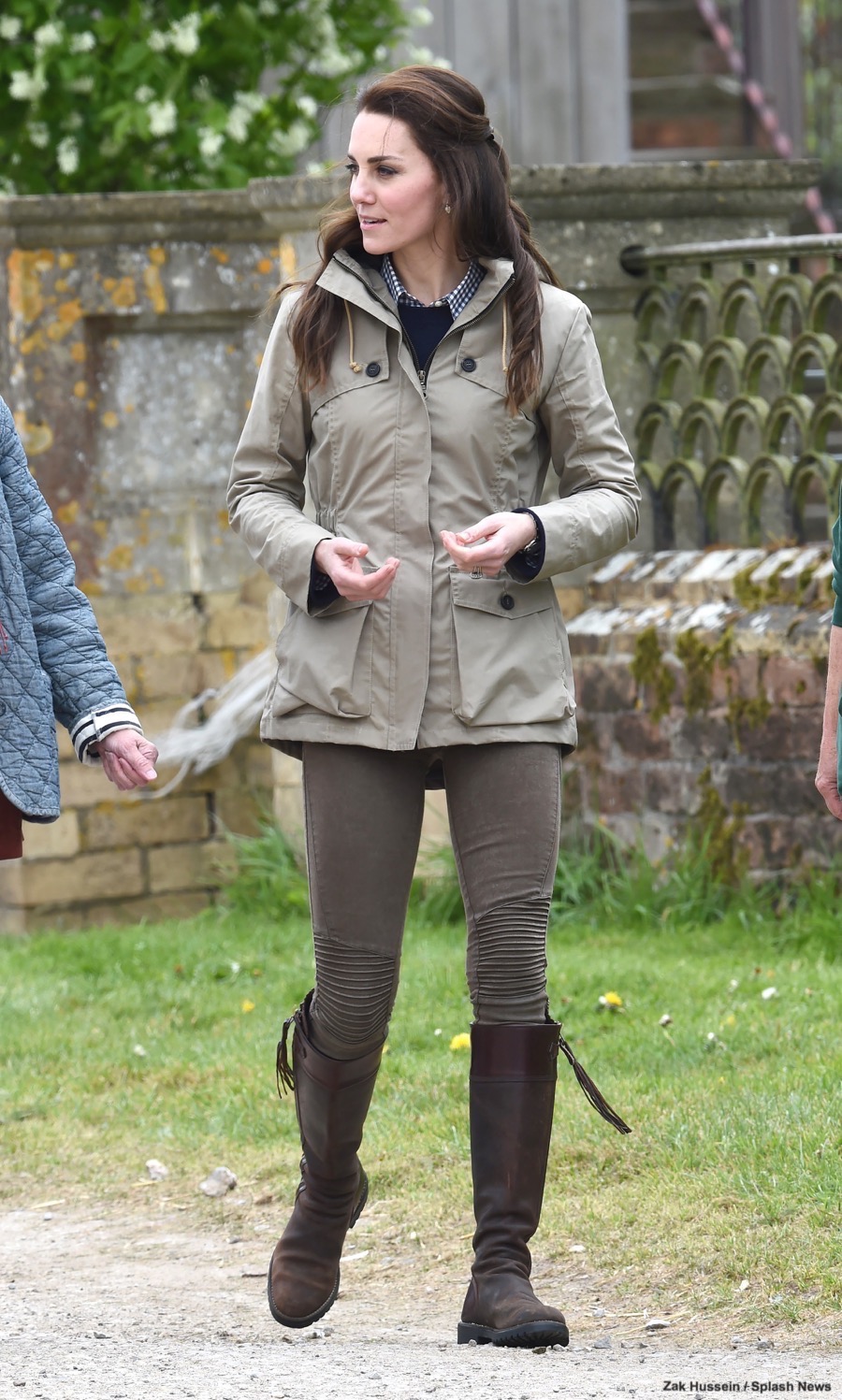 In 2016, she wore the boots on two overseas tours. First, during a three-hour trek up a Himalayan mountain in Bhutan and then later, for a visit to the remote island of Bella Bella in Canada.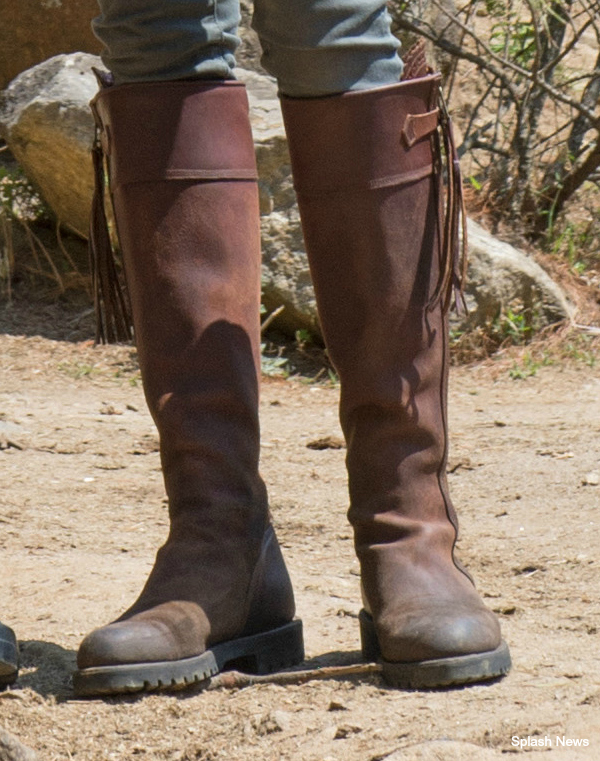 Kate first wore the brown boots in 2004. (Image below right: courtesy of Penelope Chilvers).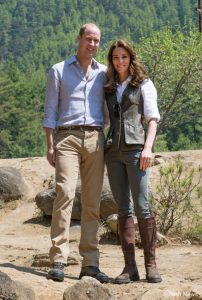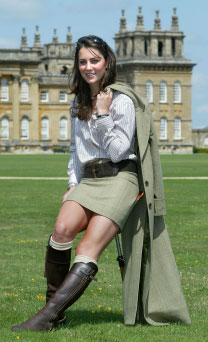 So… above we have two photos of Kate taken over a decade apart where she's wearing the same boots… that tells me they must be comfortable and good quality! Penelope Chilvers acknowledges this on her website. She wrote:
Penelope is delighted to see Kate wearing her Long Tassel boots eleven years later. As with so many of our boots they just get better with age.
About Kate's Penelope Chilvers Boots:
Kate's Penelope Chilvers Boots are made from Spanish vegetable-dyed leather. Kate wears the colour 'conker brown'.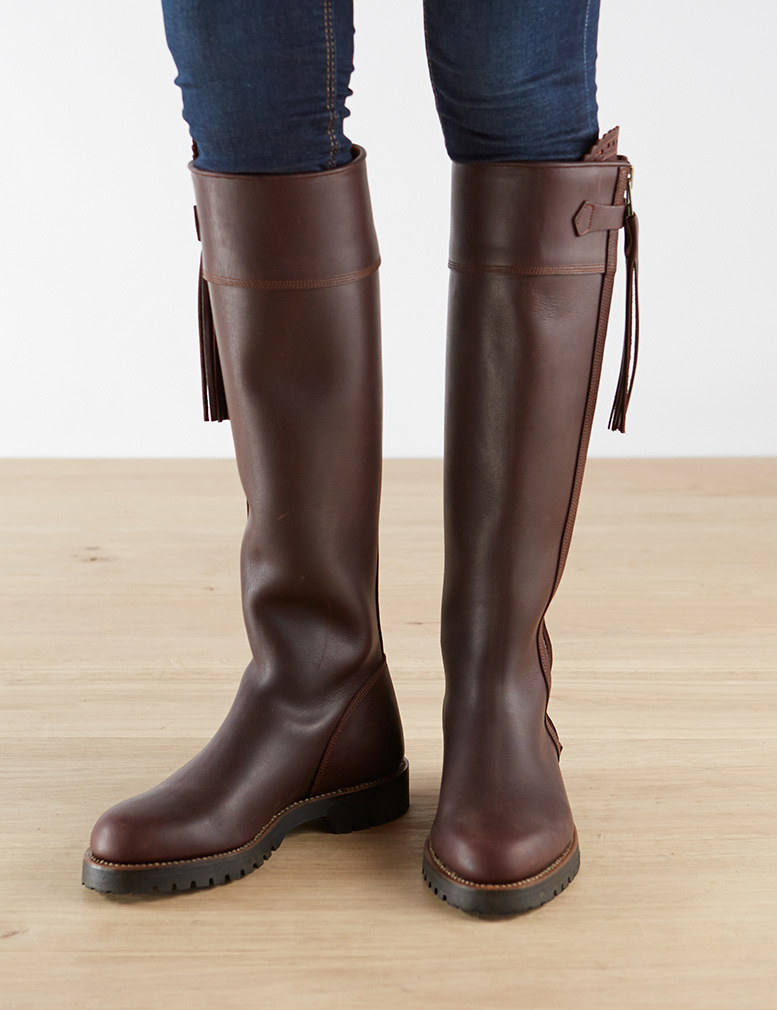 The boots have a feminine appeal due to a special design feature: they're cut close to the ankle. This gives them a sleek and elegant silhouette. In addition, the boots feature a scalloped detail near the zip, and of course, the hanging tassels. The boots are fully lined with leather and they feature a Goodyear Welted Commando rubber sole.
Where to buy Kate's brown boots:
You'll be pleased to read that Penelope Chilvers still makes the Tassel boots today. They cost £475 and can be purchased from the designer's website, PenelopeChilvers.com.

At the time of writing (Sept 2019), there are three different sized boots in the designer's Tassel Boot Collection. There's the long size (worn by Kate), which come in three different colours: black, seaweed and conker:

There's also a mid-calf size and a cropped size. They come in a range of different colours too, including nut, seaweed and black/slate grey:

Finally, Penelope Chilvers has launched an 'Inclement' version of the boots in various different sizes and colours. The designer made these boots to withstand the elements. They're made from a waterproof combination of oiled suede, supple cowhide leather and a Sympatex inner membrane that is water-resistant, breathable and warm. The cut is also slightly different from the original tassel boot, you can find out more details on the Penelope Chilvers website.