Kate Middleton owns the Kiki McDonough Citrine Drop Earrings. She's worn the yellow gemstone earrings since at least 2009. In fact, they're one of her most-worn pieces of jewellery to date!
The Princess has worn the Citrine Drops to more than 40 official engagements since joining the Royal Family in 2011 (source: Data Duchess). This might not sound a lot, but for context, we've only seen her wear some pairs of earrings just once or twice!
I'd go far as to say they're one of her favourite styles—perhaps her go-to pair.
About the Kiki McDonough Citrine Drop earrings:
Kiki McDonough describes the earrings as a "simple and extremely wearable style… perfect for adding a touch of colour to the face."
They feature a yellow citrine pear-shaped gemstone suspended from an 18-carat gold hoop and measure 16mm by 9mm.
These earrings used to be part of Kiki McDonough's 'Eternal' collection (they're listed under the 'Classic' collection now.)
Where to buy Kate's Kiki McDonough earrings:
Purchase the yellow drop earrings from Kiki McDonough's website, RRP: £550.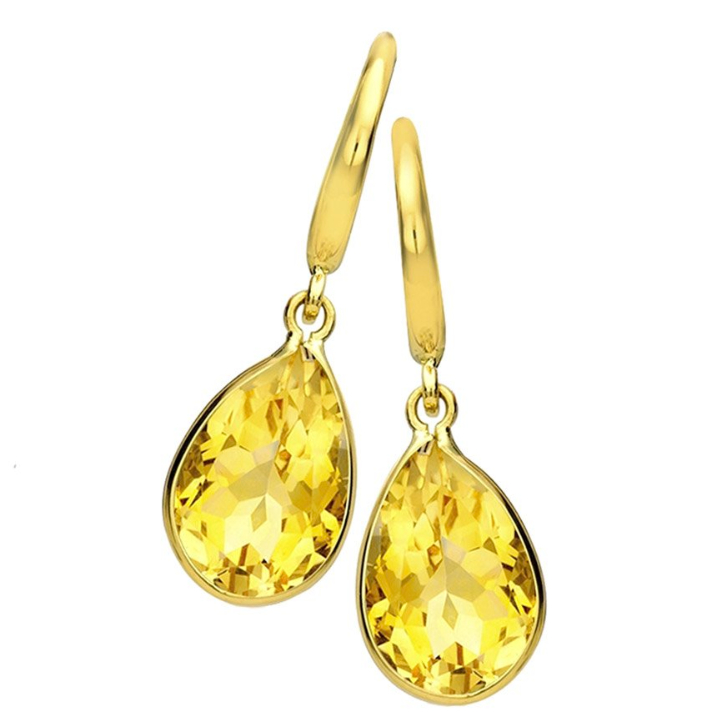 Kate Middleton wearing Kiki McDonough:
Kiki McDonough is Kate's most-worn jewellery designer. The Duchess wears several pairs of Kiki's earrings and a couple of necklaces.