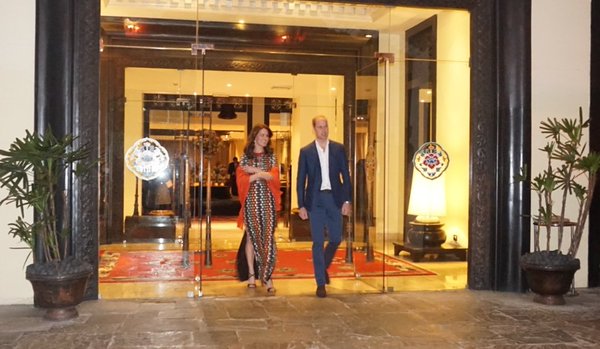 After an eventful afternoon watching traditional games, William and Kate met with the Bhutanese King and Queen for a private dinner with the King and Queen at Lingkana Palace. (See all previous tour coverage here).
A video from the evening:
https://twitter.com/_mio/status/720620440733900800
Kate's outfit:
After heading back to their hotel, Kate changed into a Tory Burch gown.   She's wearing the designer's Floral Mesh Gown, which features red bead embellishments and an intricately embroidered floral design.
Net-A-Porter describes the orange, green and black embroidered flowers as "retro-inspired". The tulle dress features daring high-split sides.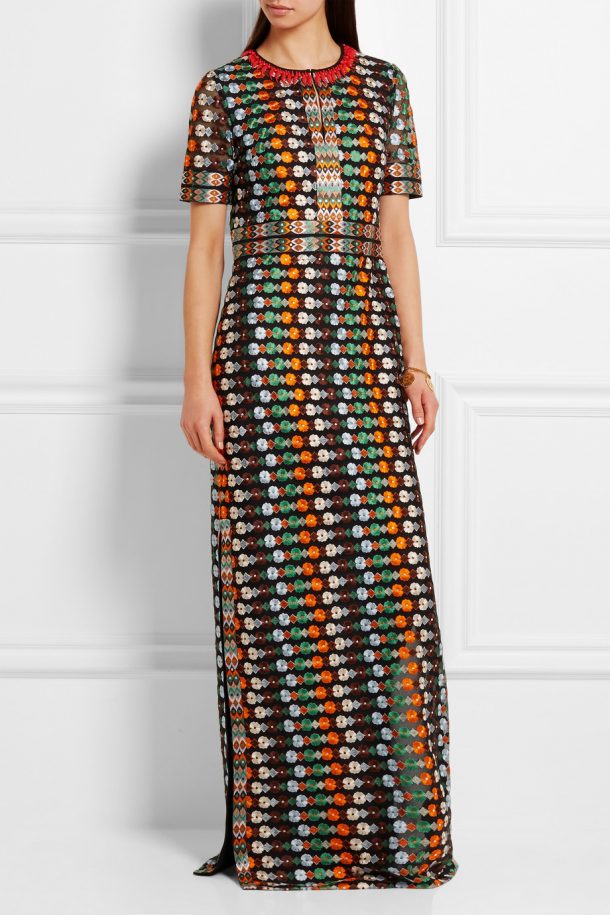 Here's a closer look at the neckline embellishment and floral embroidery: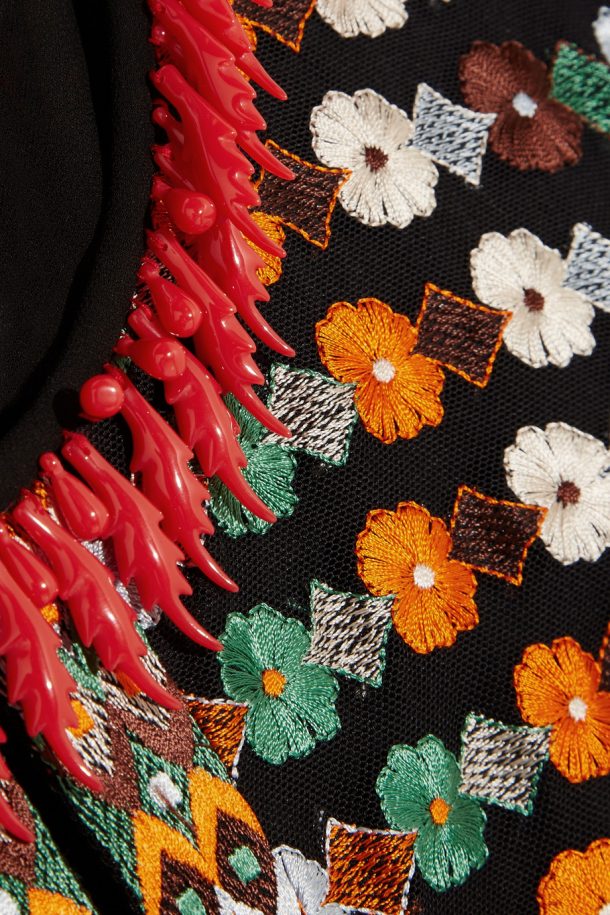 At the time of writing, the dress has now sold out on Tory Burch's website, but a low amount of stock remains at Net-A-Porter, where it retails for $1,495 / £1,160.
Kate wore a vivid orange pashmina too.  At first, Charlotte from HRH Duchess Kate blog thought Kate might be wearing this pashmina from John Lewis. It certainly looks similar.
@WhatKateWore @katesclosetau @WWKD_Official @katesclosetau Ladies, do you think this John Lewis wrap could be Kate's pic.twitter.com/0CVdXUbW0V

— Duchess Kate Blog (@HRHDuchesskate) April 14, 2016
However, another eagle-eyed reader named Kate doesn't believe the orange wrap is from John Lewis. She believes it's also from Flora (Kate carried a scarf from the brand earlier in the tour). Here's her theory:
"There are horizontal lines at the end of Kate's scarf. I lightened the blue cashmere wrap on the Flora Garments site and on comparison I think the lines match, so does the quality sheen. I'm thinking they went directly to the same artisan and got a wrap colour-matched. Maybe. There was talk of the team going ahead and meeting artisans, so it's possible."
I've asked Flora if they can confirm or deny the theory, I'll let you know if they reply!
Update:  Another luxury brand claims Kate is wearing THEIR shawl.
The Duchess of Cambridge looking vibrant & beautiful in her @PickettLondon shawl #Bhutan #duchessofcambridge pic.twitter.com/H4mftBa386

— Claire Zambuni (@ClaireZambuni) April 15, 2016
Kate paired the dress with her new Gianvito Rossi Sisely sandals, which feature crisscross ankle wrap straps. Here's a closer look at the shoes on the Bergdorf Goodman website: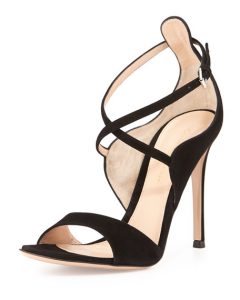 The shoes are now sold out at Bergdorf Goodman, but they're still available at Matches Fashion (with thanks to What Kate Wore for the tip!)
Kate's wearing her Gold Charm earrings from Brora. They're described as "eye-catching, yet not overwhelming". They're made from 22 ct gold plated brass with gold plated sterling silver hooks. Sadly, the earrings are sold out (I think they were sold out before Kate wore them).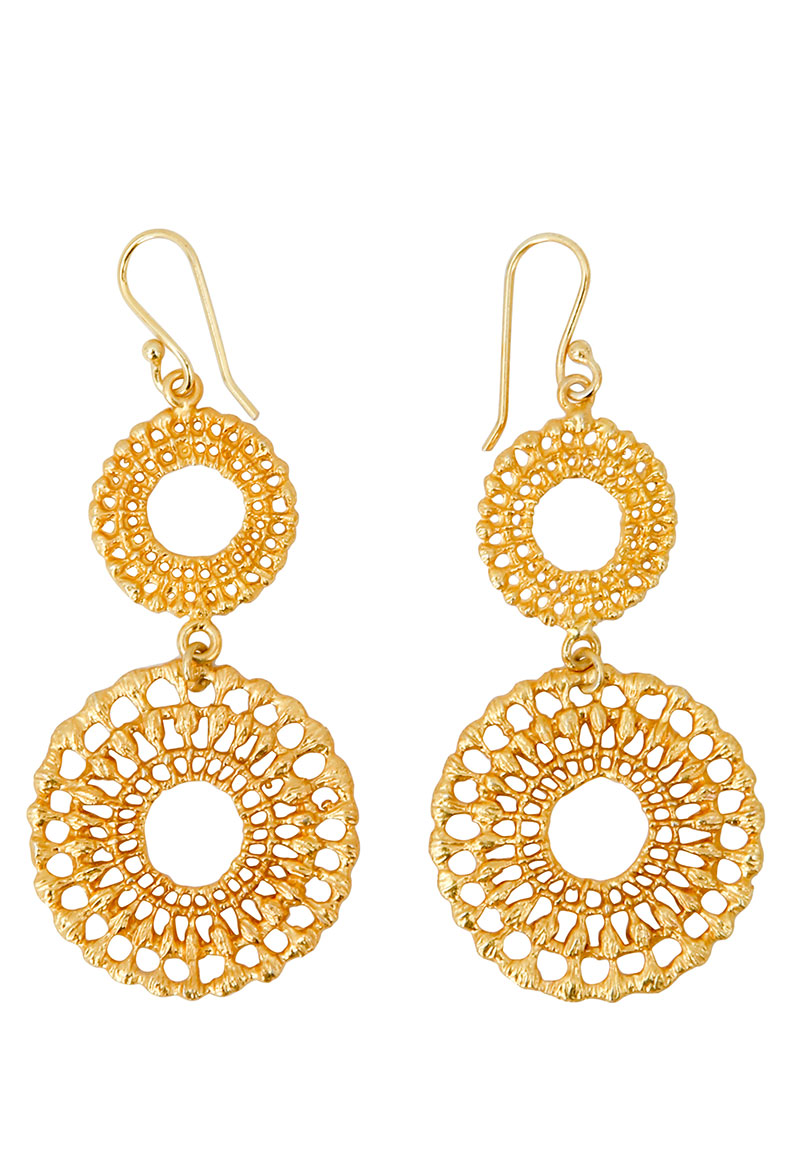 Brora is known for their fine Scottish cashmere and beautiful clothing. They have 14 shops around the United Kingdom and one shop in New York, USA. Both Neiman Marcus and Bergdorf Goodman carry some accessories too (not Kate's earrings though).