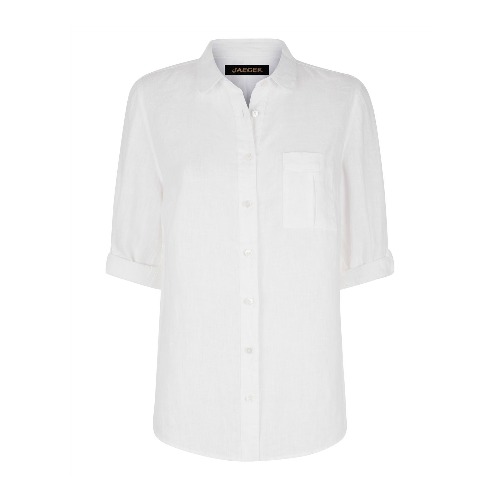 CURRENTLY ON SALE!
During the 2016 royal tour, Kate spent almost three hours trekking up a Himalayan mountain to visit the ancient 'Tiger's Nest' monastery in Bhutan.  What DOES a princess wear to trek up a mountain you ask?  A crisp white blouse from Jaeger of course!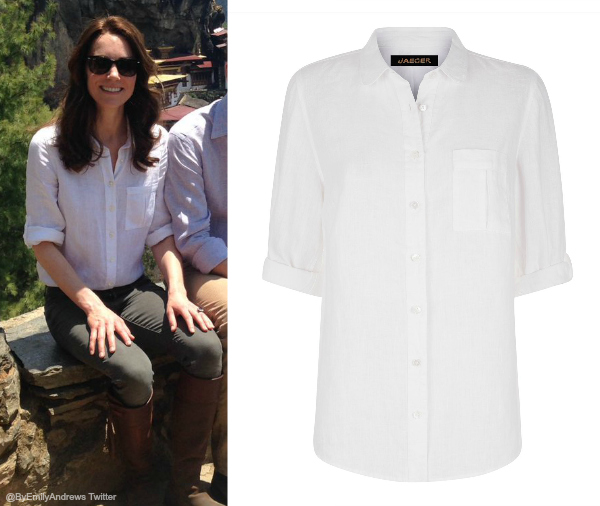 About the Jaeger blouse:
The Jaeger's Classic Blouse is made from lightweight linen, so it's breathable, making it the perfect choice for summer weather. (This also makes it ideal for a three hour treks up a mountain!)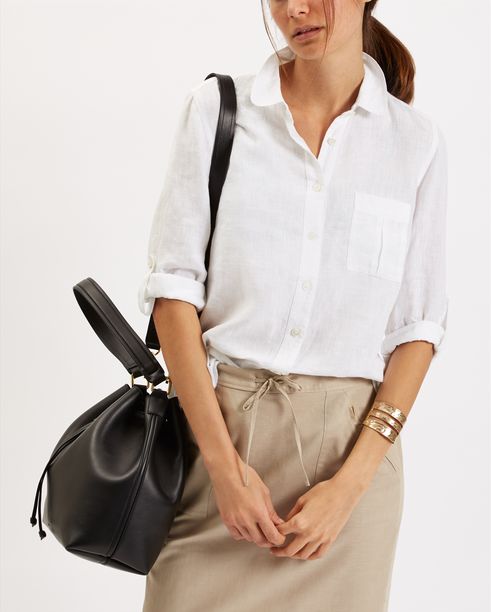 Here's how Jaeger describes the piece:
"This piece features a curved hem and handy button detailing to keep the sleeves in place when you roll them up. Wear yours with jeans, chinos, shorts – anything goes."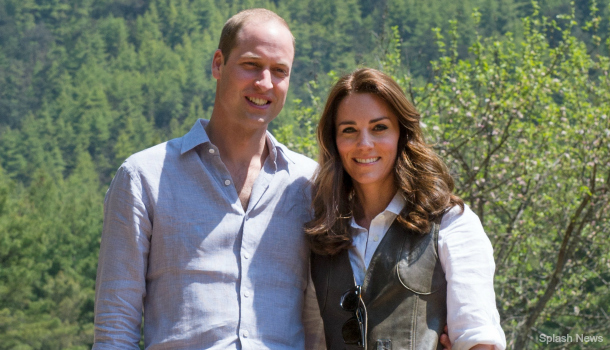 Where to buy the blouse:
The blouse is still available from the following retailers: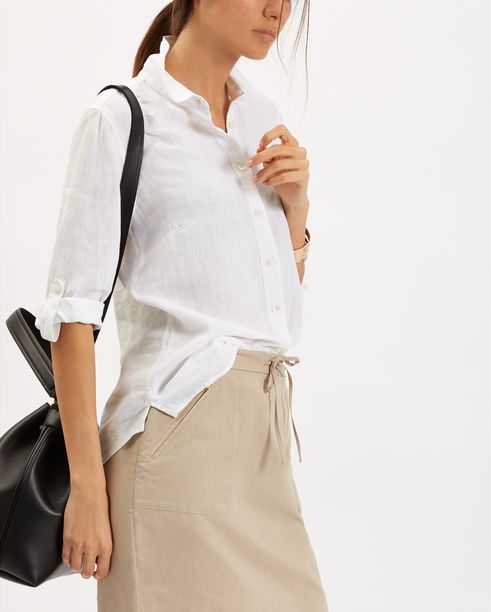 Other colours:
If you like the blouse, you may be interested to learn that it is also available in both green and orange.  You can find the blouse at both Jaeger and House of Fraser:


Kate Middleton wearing Jaeger:
It would be fair to say that Kate is a fan of Jaeger, she has worn numerous items of clothing from the high-end high street brand in recent years.  Here's a brief recap of some of my favourites:
In June 2014, Kate wore a white and blue dress to an Americas Cup event.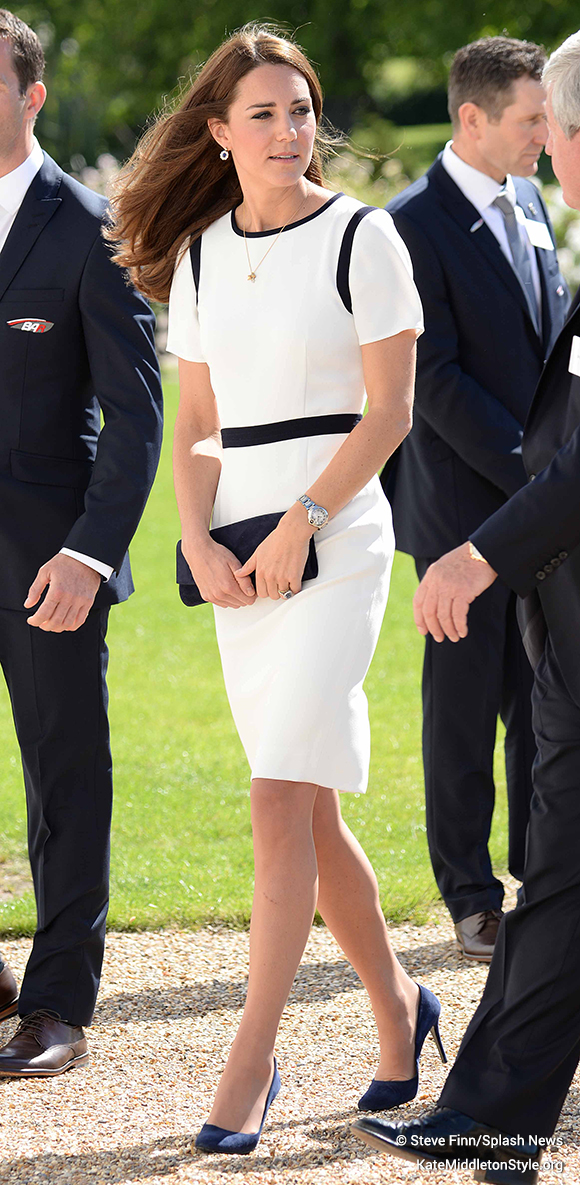 Kate wore for this Jaeger dress back in February 2015.