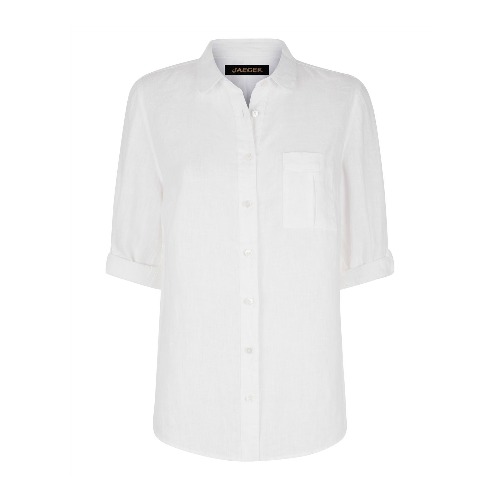 During the 2016 royal tour, the Duchess of Cambridge (Kate Middleton) spent almost three hours trekking up a Himalayan mountain to visit the ancient 'Tiger's Nest' monastery in Bhutan.  What DOES a princess wear to trek up a mountain you ask?  A crisp white blouse from Jaeger of course…!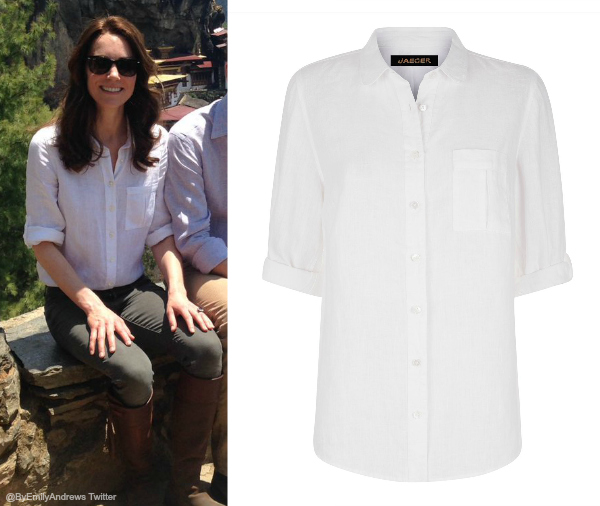 About the Jaeger blouse:
Jaeger's Classic Blouse is made from lightweight linen, so it's breathable, making it the perfect choice for summer weather. (This also makes it ideal for a three hour treks up a mountain!)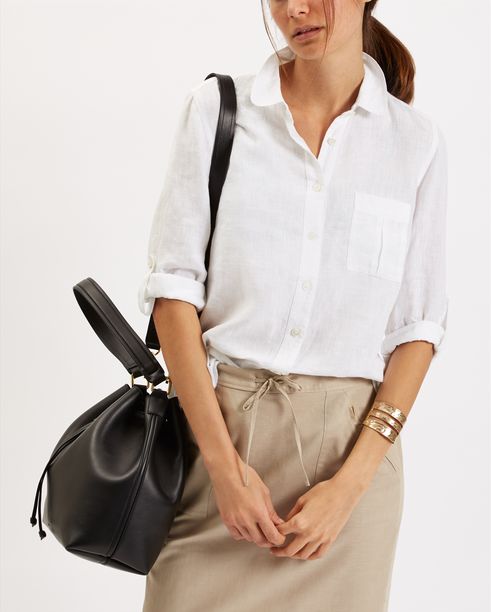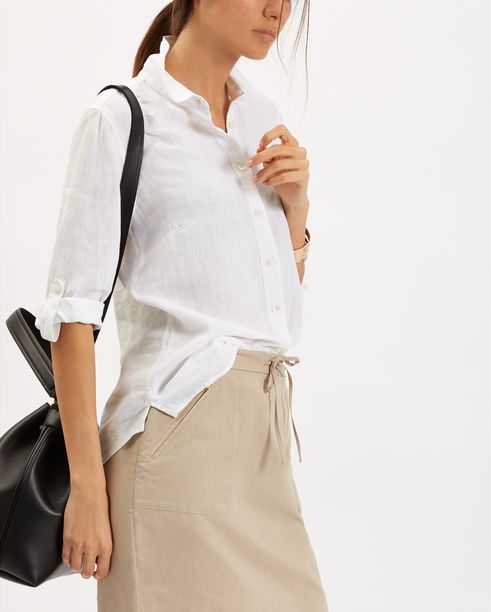 Here's how Jaeger described the piece:
"This piece features a curved hem and handy button detailing to keep the sleeves in place when you roll them up. Wear yours with jeans, chinos, shorts – anything goes."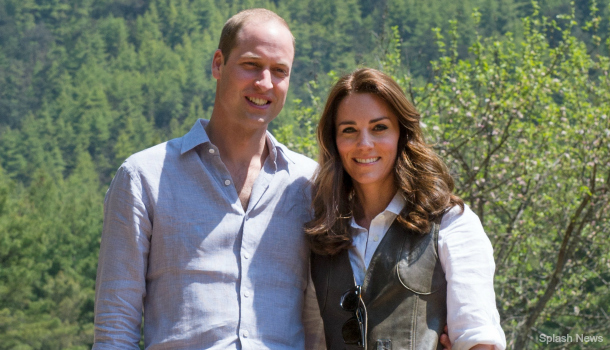 Other colours:
The blouse also came in two other colours, green and orange.


Kate Middleton wearing Jaeger:
It would be fair to say that Kate is a fan of Jaeger, she has worn numerous items of clothing from the high-end high street brand in recent years.  Here's a brief recap of some of my favourites:
In June 2014, Kate wore a white and blue dress to an Americas Cup event.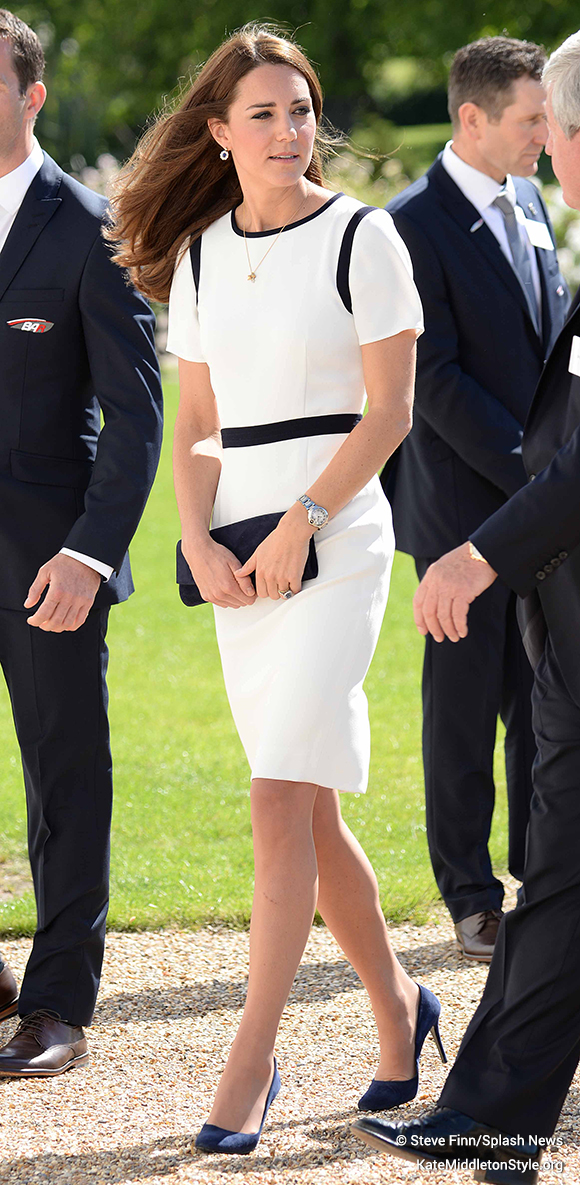 Kate wore for this Jaeger dress back in February 2015.