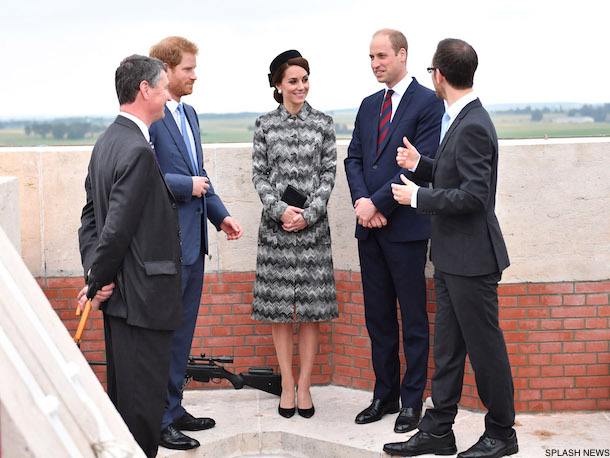 On Thursday 30th July 2016, William, Kate and Harry visited the Thiepval Memorial in France.
The three young royals visited the site to mark the 100 year anniversary of the Somme Offensive.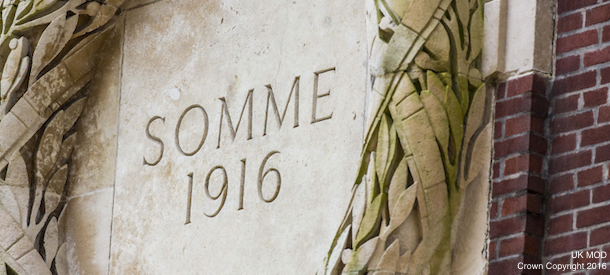 A little history lesson via The Royal British Legion –
The Battle of the Somme was fought at such terrible cost that it has come to symbolise the tragic futility of the First World War. Its first day of conflict remains the bloodiest day in the history of the British Army and it was felt deeply at home.

The 100th anniversary provides an opportunity to commemorate the Service and sacrifice of those who lost their lives in the battle, to reflect upon the human cost of conflict and to have hope for a more peaceful world.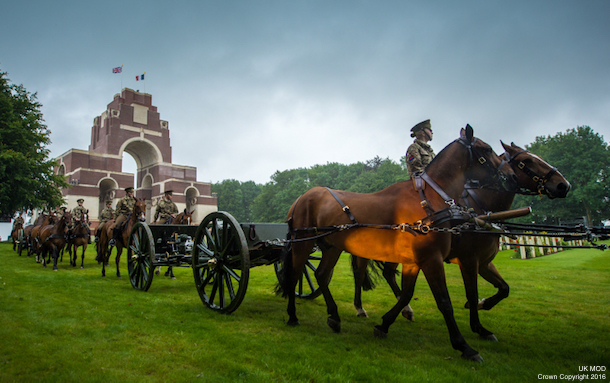 The Thiepval Memorial site commemorates over 70,000 British and Commonwealth soldiers with no known grave.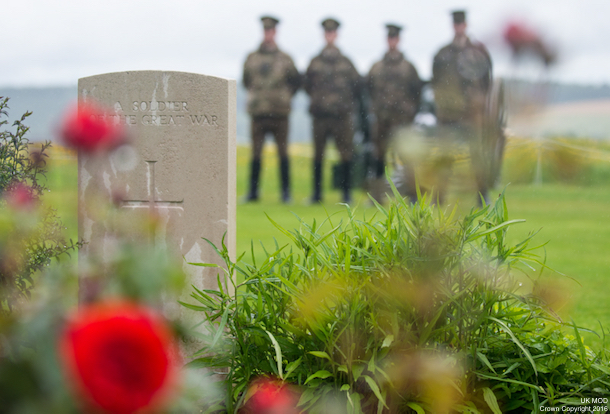 The three royals visited the top of the memorial structure and received a historical briefing. They looked out over the battlefield site and heard a description of the events that took place there during the First World War.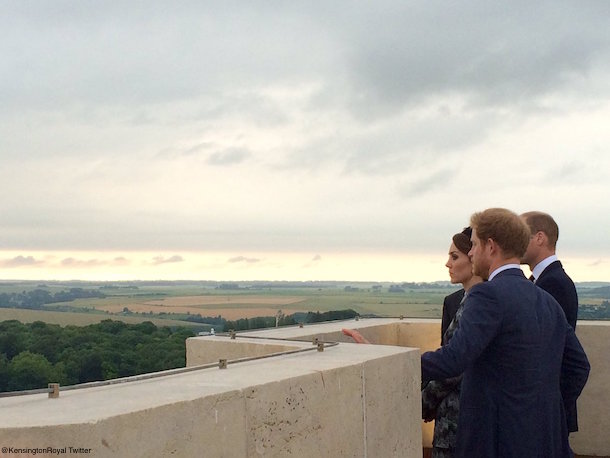 Then, all three attended short service. Both Princes gave a short reading.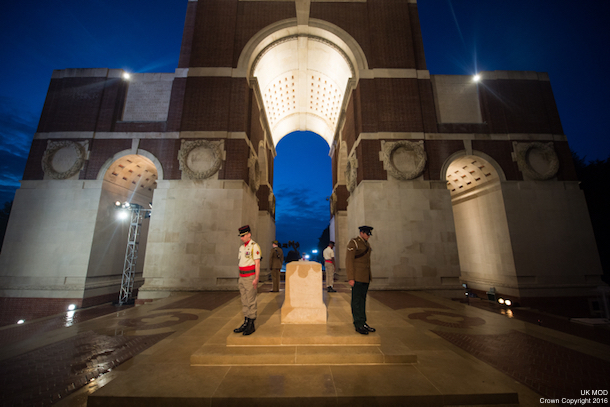 After, members of the military-led an all-night vigil.  Officials lit up the memorial for the first time.
Kate's outfit:
Kate wore a grey and black zigzag printed coat by Missoni.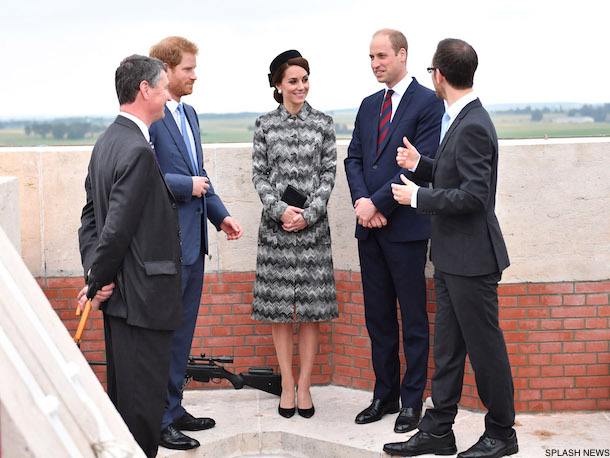 It was sold as the 'Metallic Crochet-Knit Coat' at The Outnet and the 'Long Snake Stich Coat' at Nordstrom.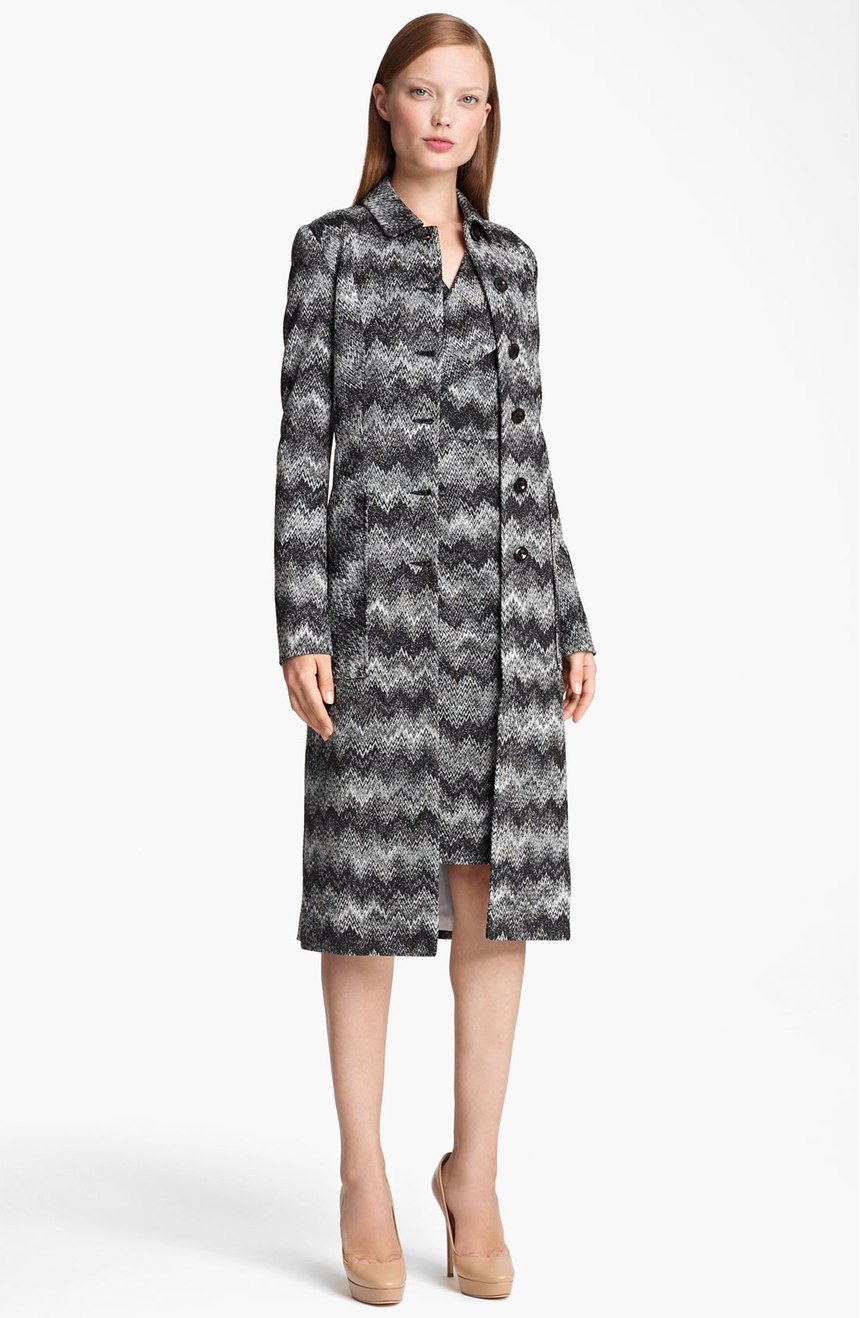 Here's how Nordstrom describe the piece –
Silver metallic threads shimmer within the monochromatic hues defining a textured A-line coat that's visually shaped with an angled zigzag pattern.
A closer look at the pattern: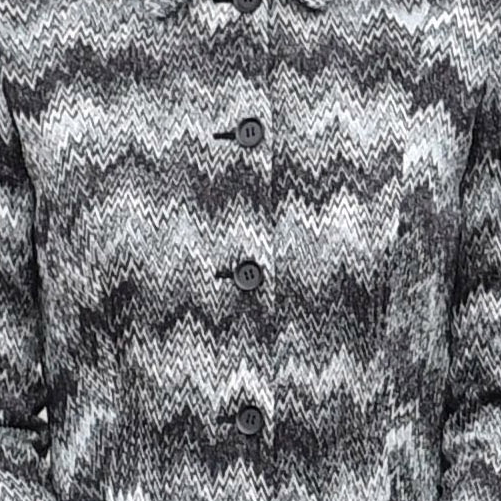 Sadly, the coat is no longer available to buy.
Kate chose black suede accessories to coordinate with her outfit:
On the left, you can see she's holding her Mulberry Bayswater clutch. On the right, her Gianvito Rossi heels. (Did you know she now owns the bag in three colours and the shoes in four?!)
She donned a black pillbox hat for the sombre occasion. The milliner is unknown.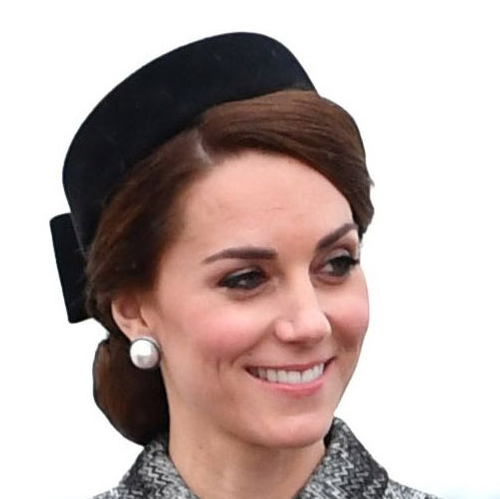 As you can see, the hat features a bow detail at the back. Though, this photo doesn't quite pick up Kate's hairnet, which is securing her up-do.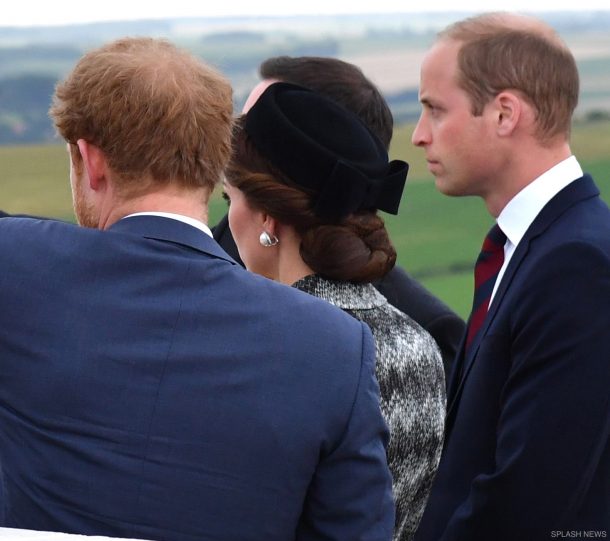 You may recognise Kate's earrings, she's worn them on several occasions over the last two months. They're thought to be these Balenciaga faux pearl clip-on earrings.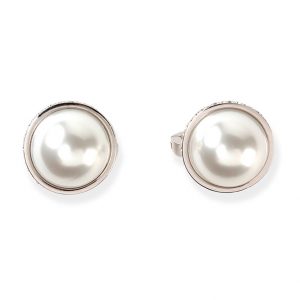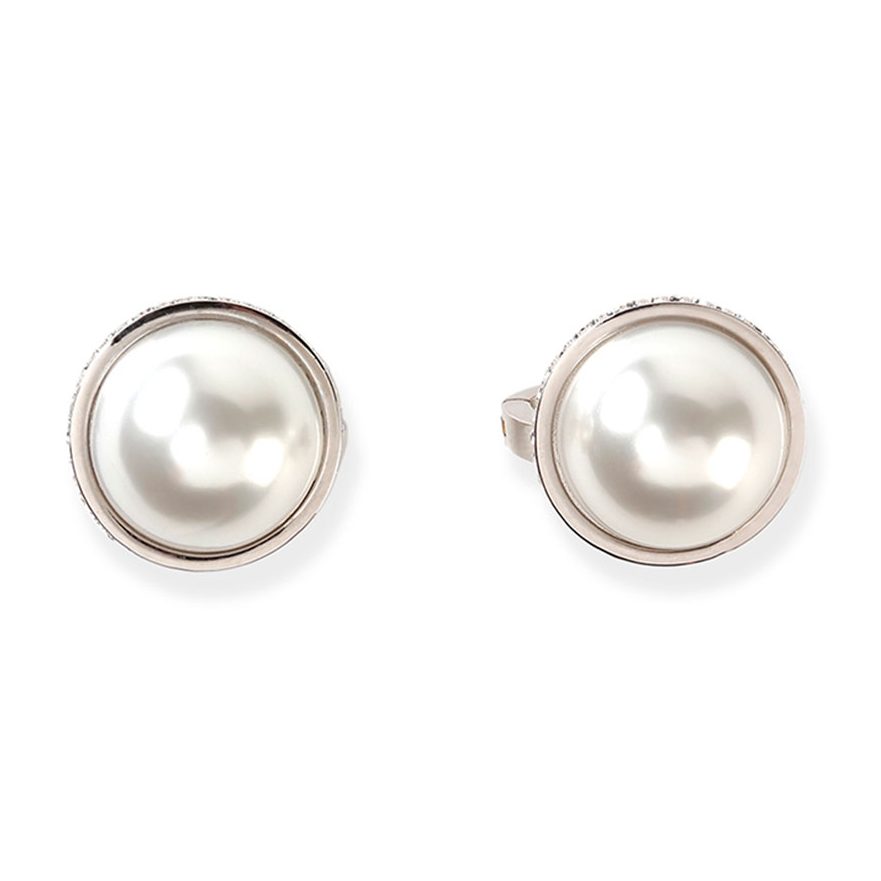 Here's another look –
If you'd like to copy Kate's style, the earrings can still be purchased from Forward by Elyse Walker for £573.80 GBP / $745 USD (there are lots of other country options available too, if you're from further afield!)