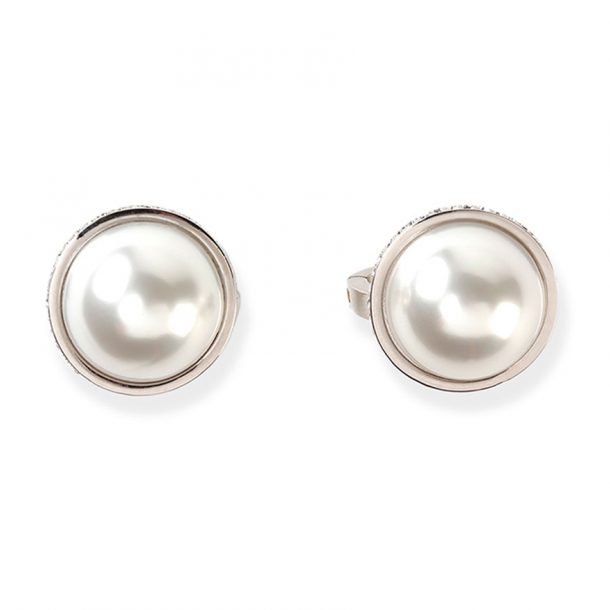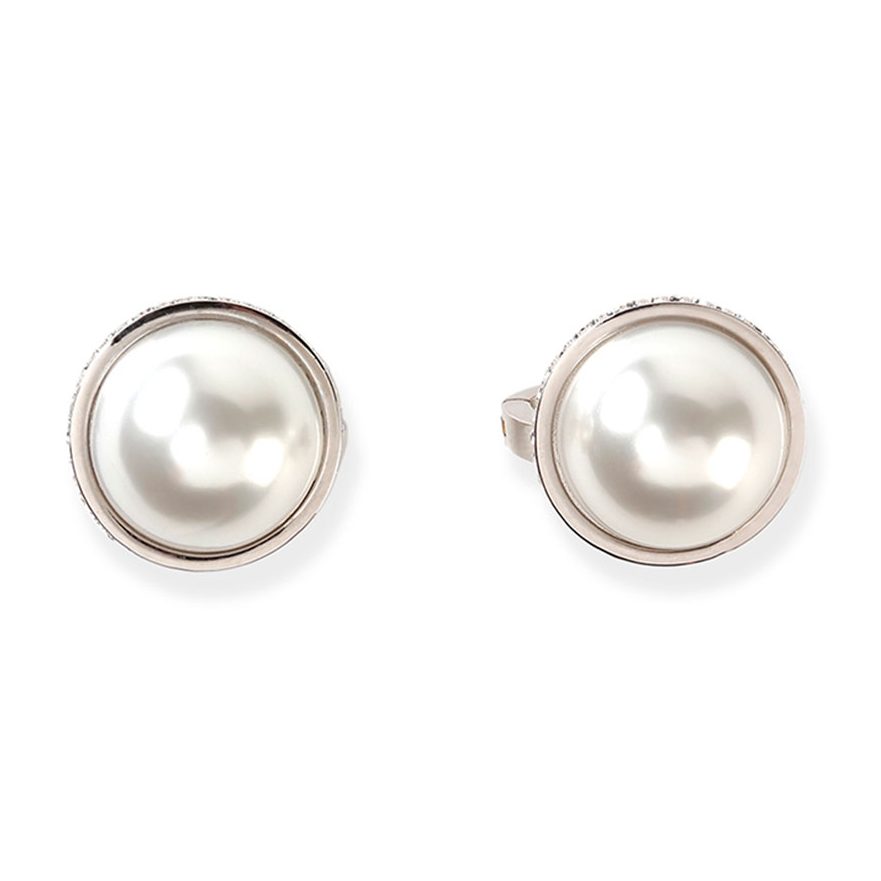 In June 2016, the Duchess of Cambridge (Kate Middleton) debuted a new pair of Balenciaga pearl earrings to the Trooping of the Colour parade in London. She wore the pearl earrings with a blush pink hat and a white coat: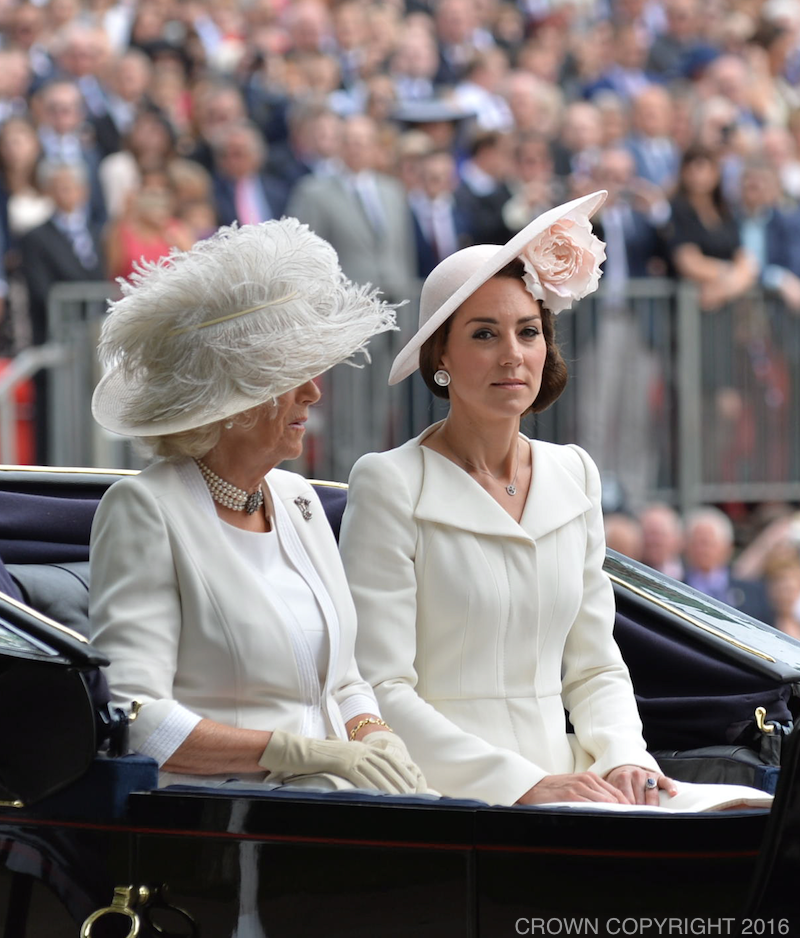 She's worn the earrings on a number of occasions since. For example, while visiting the Thiepval Memorial in France in 2016: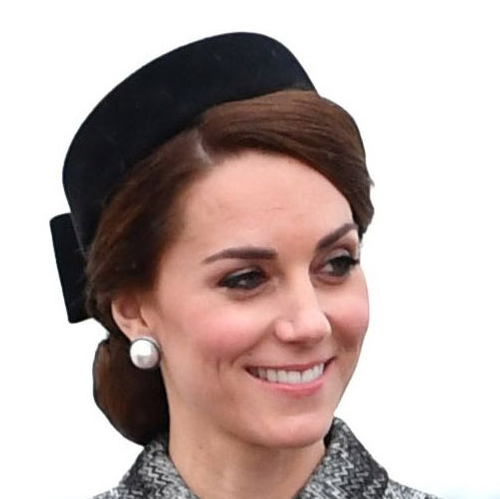 And again in 2017. The Duchess chose the earrings for a visit to Belgium: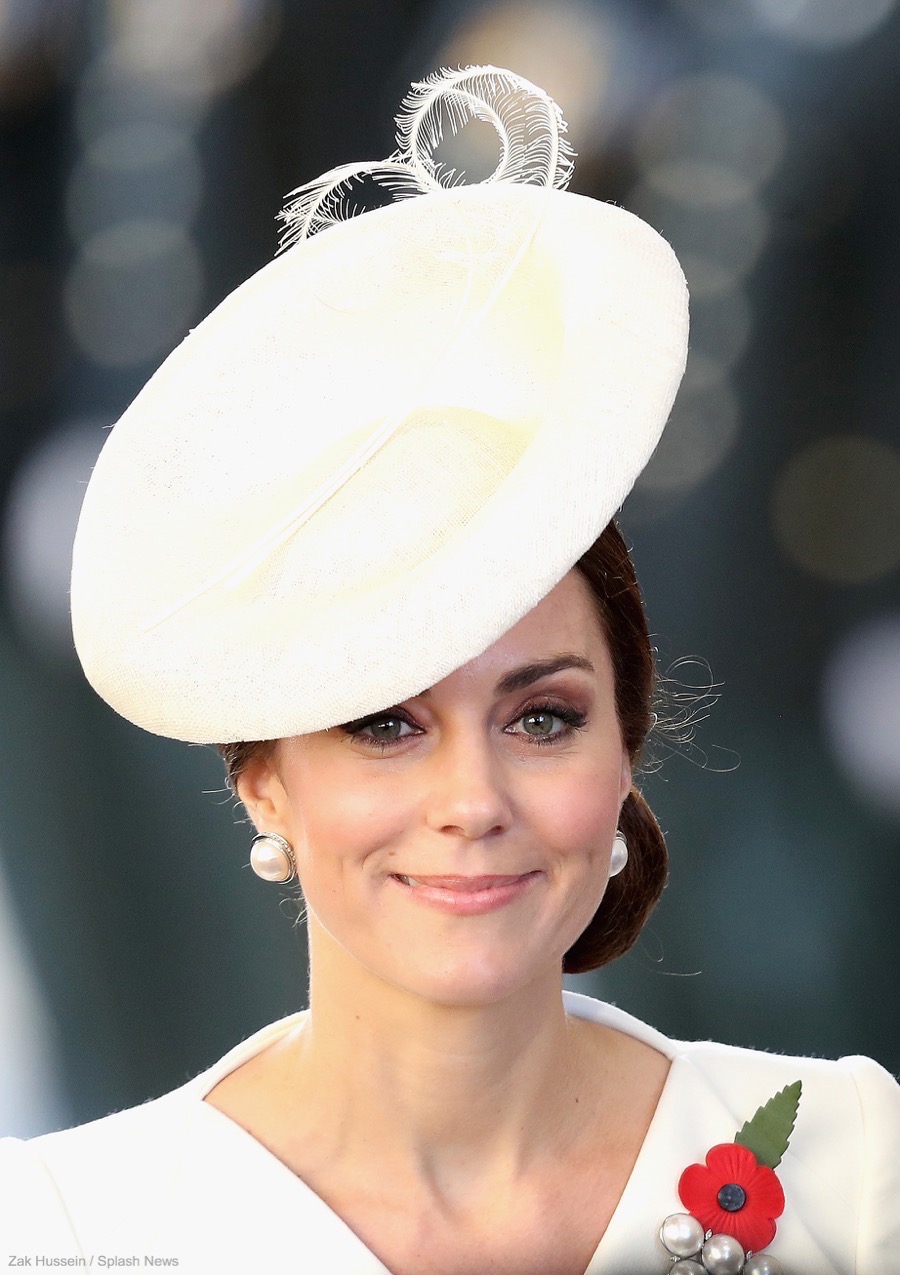 About Kate's earrings:
The Balenciaga earrings are made from silver-tone palladium and they're made in Italy. They're not real pearl and diamond, they're made from simulated pearl and glass. They also have a clip-on back.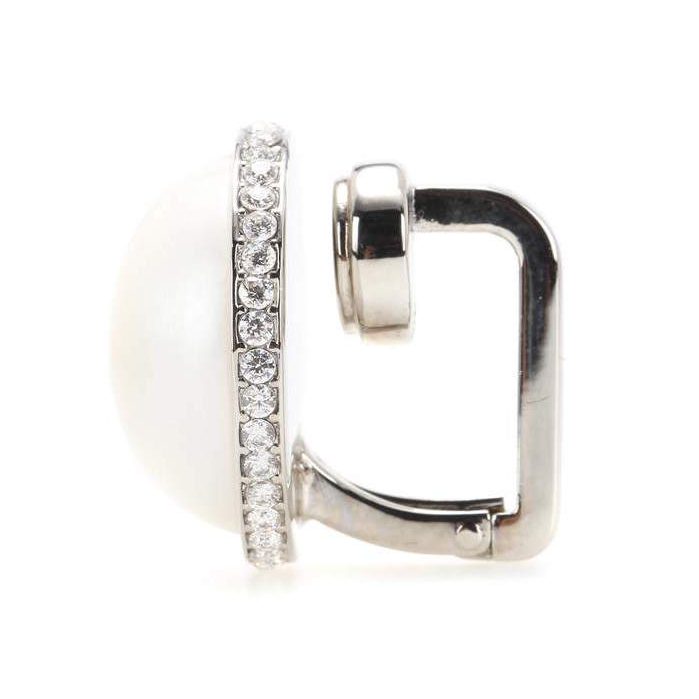 Where to buy Kate's earrings:
Unfortunately, the earrings are sold out everywhere. There's a similar pair available from Matches Fashion if you're looking to copy Kate's look.