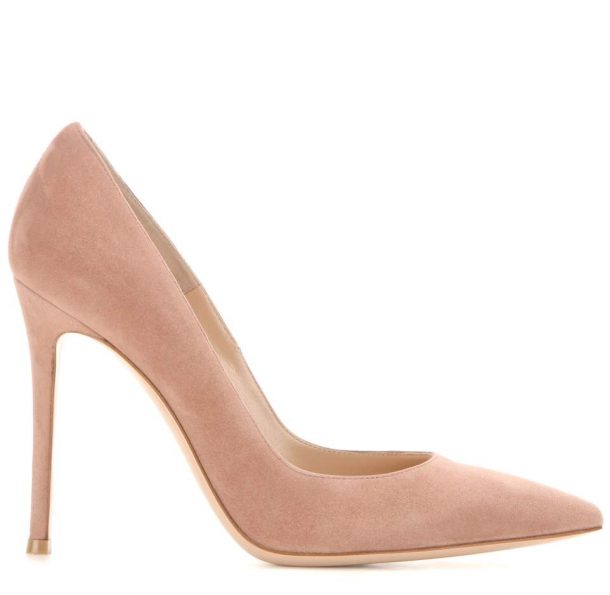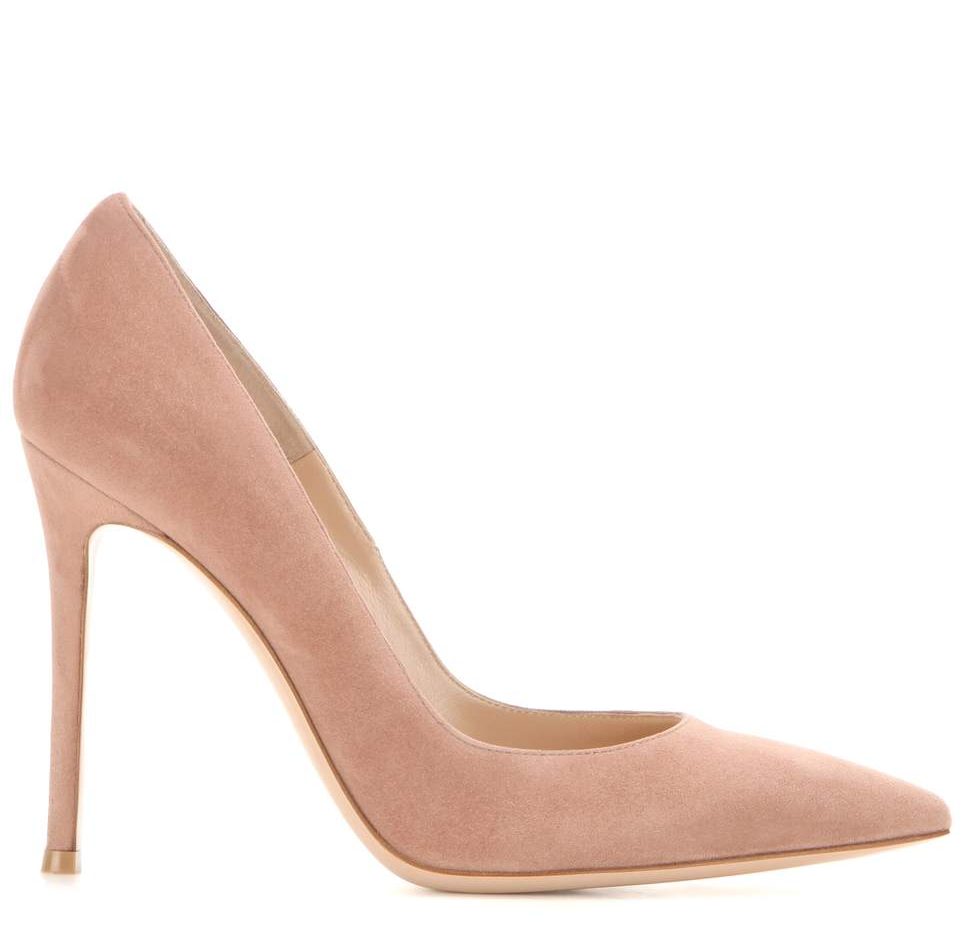 Kate Middleton wears the Gianvito Rossi 'Gianvito 105' pumps in praline suede.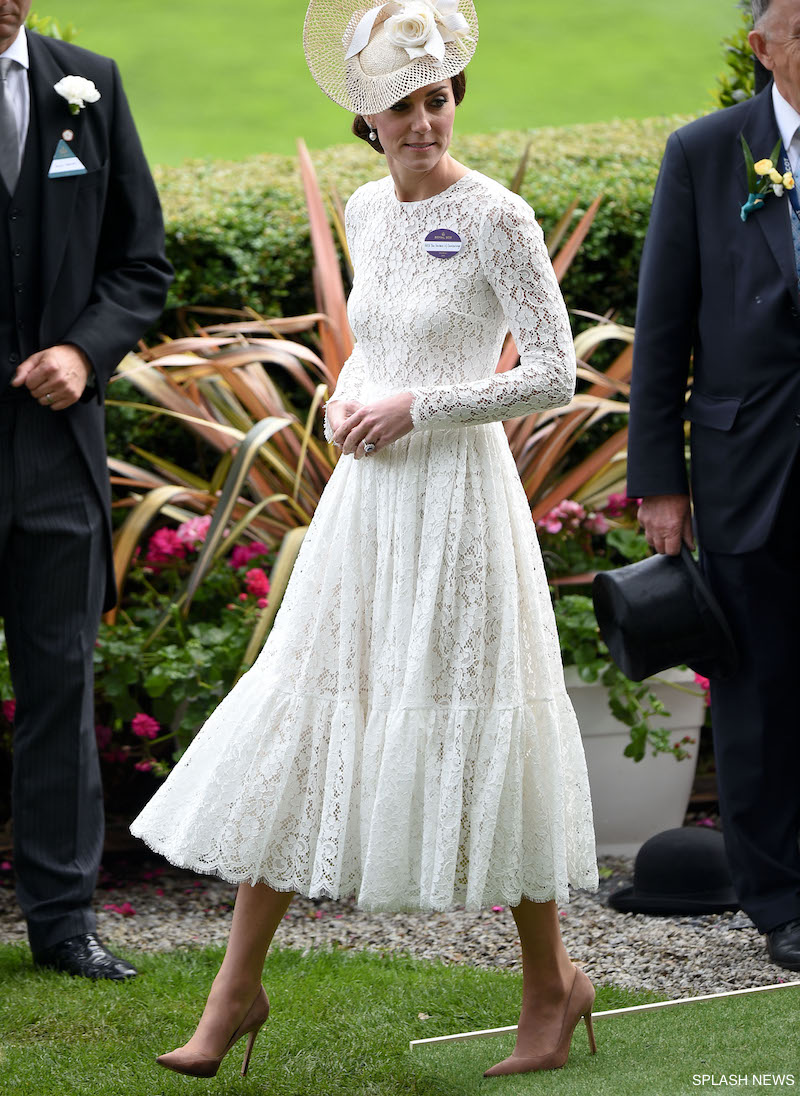 The praline colour is a warm beige-taupe.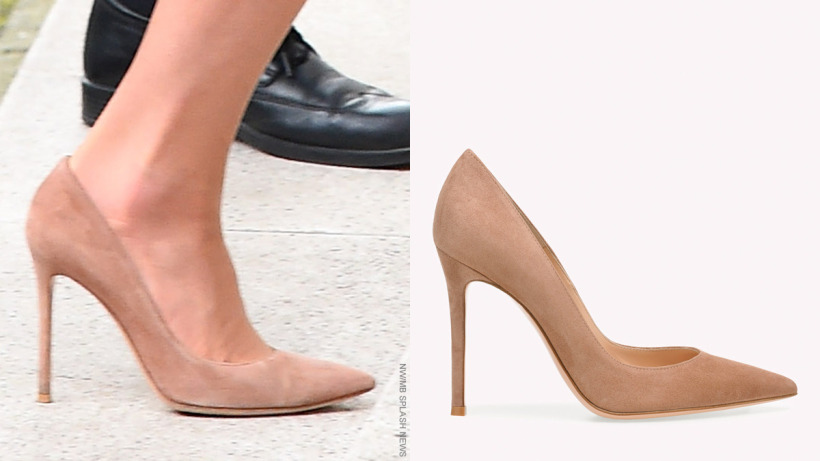 The Princess has worn the heels to over 25 public engagements since 2016.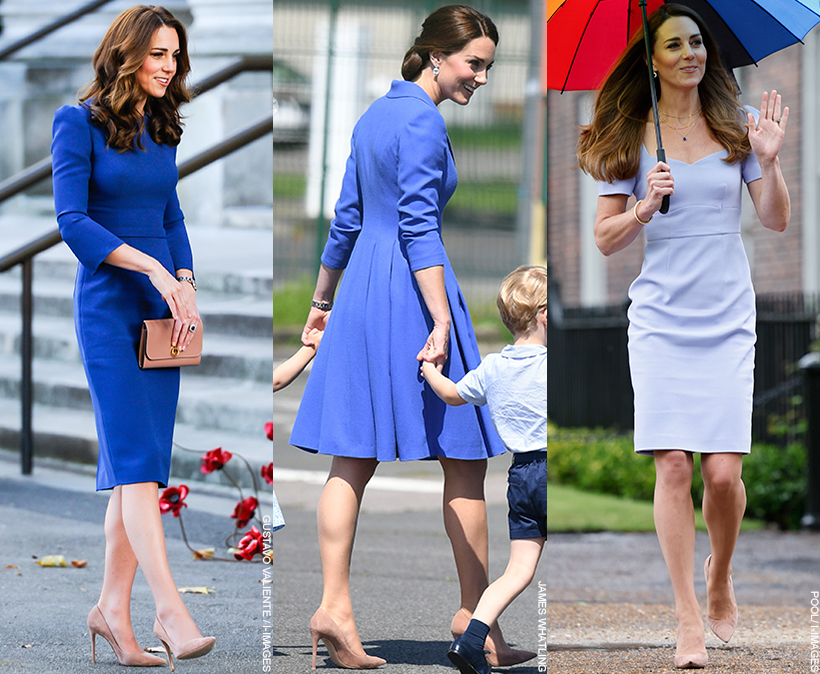 She's paired them with everything from sleek coat-dresses to floral frocks.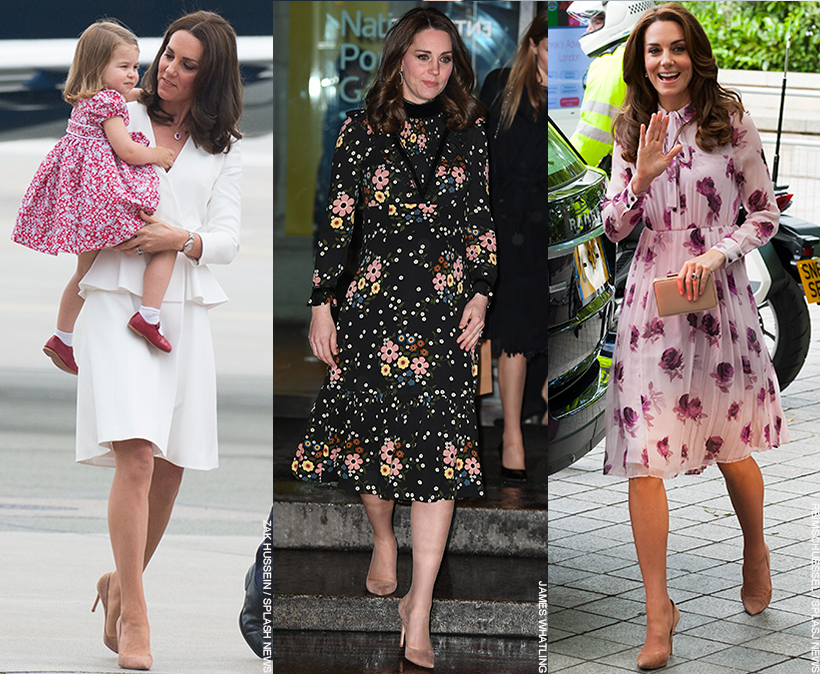 About the shoes:
Gianvito Rossi crafts his shoes in Italy using the finest suede leather. Each shoe is handmade. They feature an elegant pointed toe and a slim heel that measures 105mm.
The designer calls the 105 style his "iconic signature pump" and believes the shoe's shape makes it "timeless".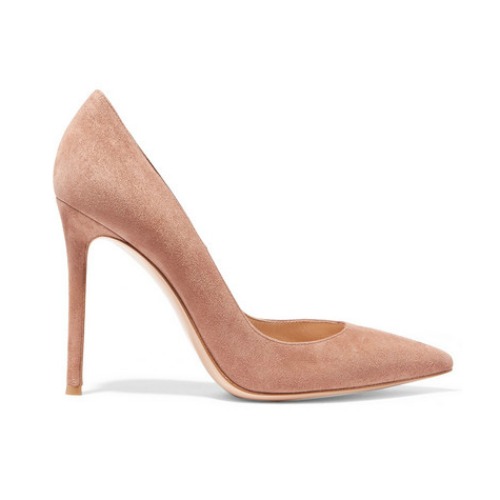 Gianvito Rossi 'Gianvito 105' Pumps, Praline Suede
COPY KATE! Looking for an elegant pair of heels that'll take you from desk to dinner? These will be your new go-tos.
Kate's go-to shoes:
Kate Middleton is a true fan of the Gianvito Rossi 'Gianvito 105' pumps, owning no fewer than eight pairs in an array of colours. This stylish and practical footwear is a staple in the Princess's wardrobe, regularly making appearances on her royal engagements.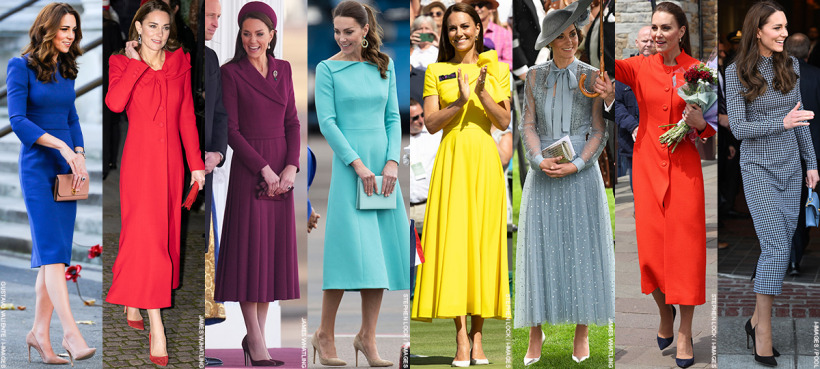 In addition to the praline pair pictured on this page, Kate owns the pumps in red suede, burgundy suede, bisque suede, white leather, metallic silver patent leather, midnight blue suede and black suede too.
In fact, Kate owns even more by the designer!
It's not just Gianvito Rossi's 105 pumps that Kate's a fan of. She now boasts a collection of 18 pairs of shoes from the designer! 14 pairs of heels, two pairs of sandals and two pairs of boots!
About Gianvito Rossi:
Gianvito Rossi learnt his craft from his father, the highly renowned shoe designer Sergio Rossi. In 2007, Gianvito debuted his first collection in Milan. The collection was highly acclaimed. Ten years later and Rossi continues to create stylish, sophisticated and timeless shoes loved by celebrities, including Sarah Jessica Parker. Rossi is known as a perfectionist when it comes to fit and comfort. He believes he's engineered the perfect stiletto – mathematically balanced, with refined proportions and neither too high nor too pointy.
Rossi is a stickler for quality, even though his shoes sell for the same – or sometimes less – than other equally elevated brands. Producing still from his own factory, he would rather concentrate on impeccable craftsmanship than bling.