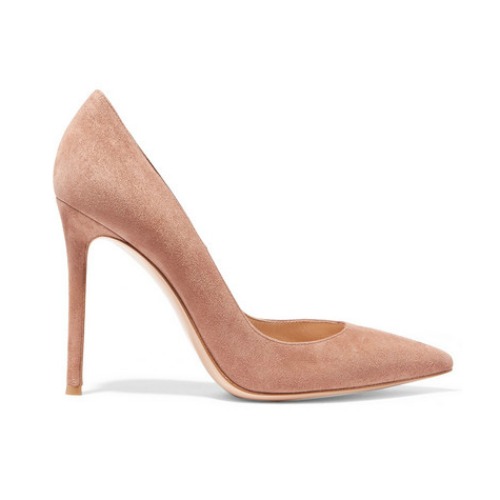 The Duchess of Cambridge (Kate Middleton) owns four pairs Gianvito Rossi's 'Gianvito 105' pumps.  She wears them frequently: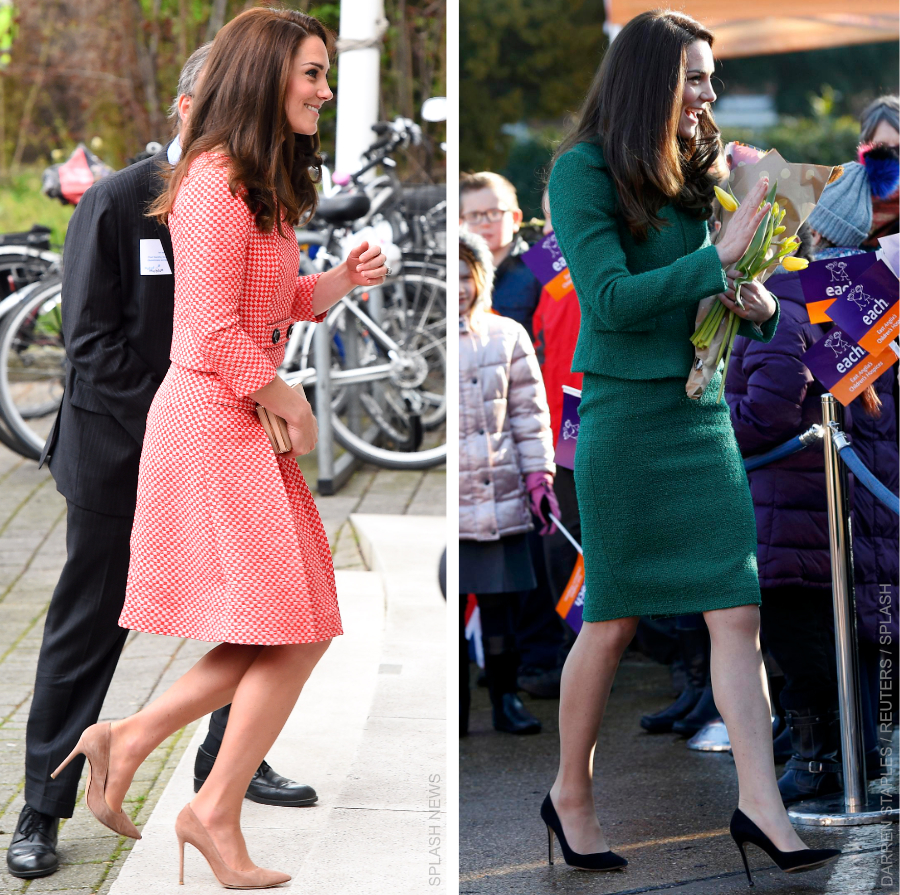 Kate first debuted the pumps during a state visit from the Chinese President and his wife in 2016.  She chose the burgundy pair below (left).  She also owns the pumps in "Praline" (a biscuit colour), black and red.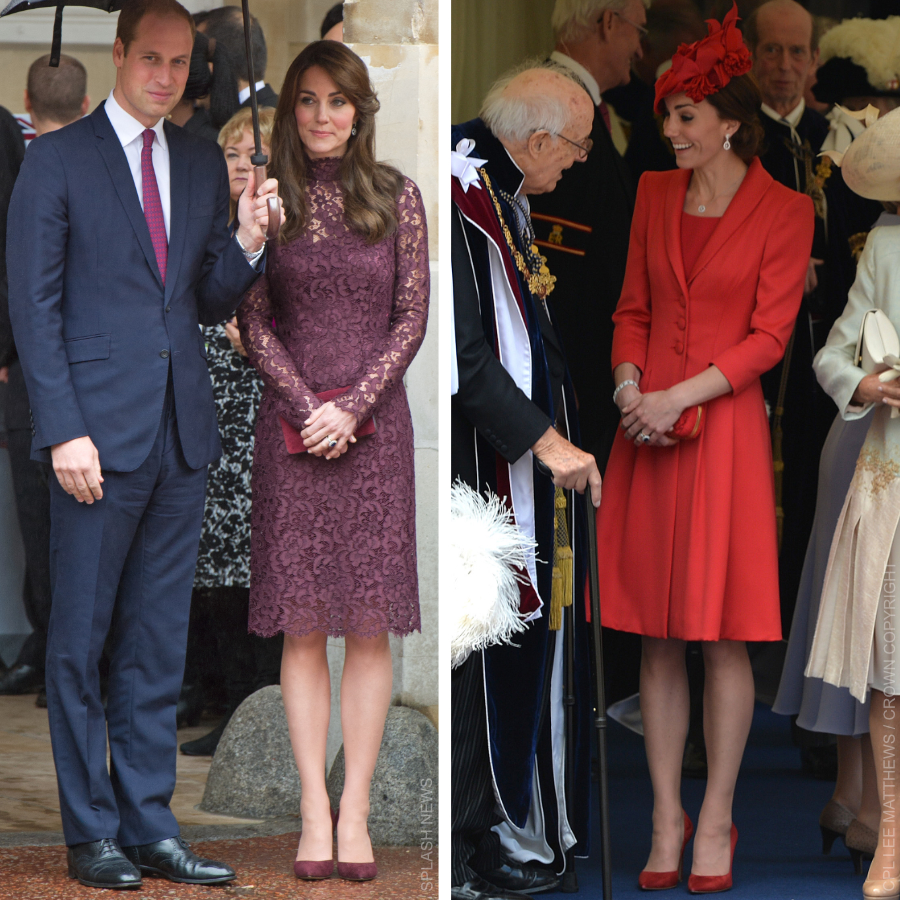 Kate wears the Praline colour most frequently.  They appear to be her new favourite nude shoe.
About Kate's Gianvito Rossi pumps:
Gianvito Rossi's signature pumps come in a range of heel heights, including 105mm, 100mm and 85mm.  We believe in the photos above, Kate's wearing the 105mm heel.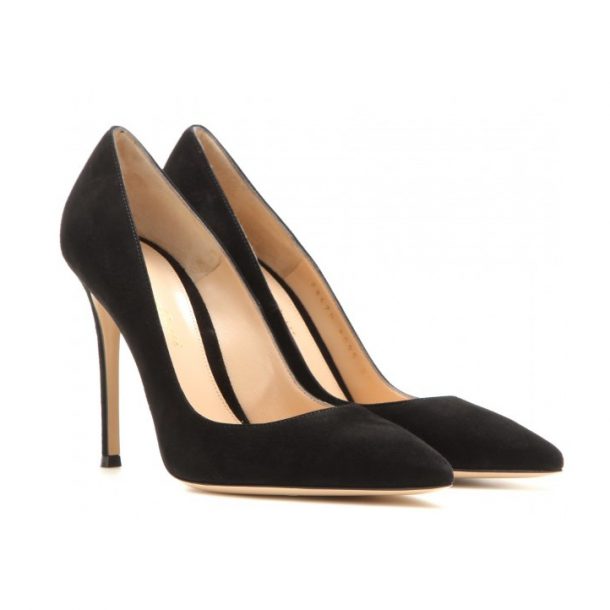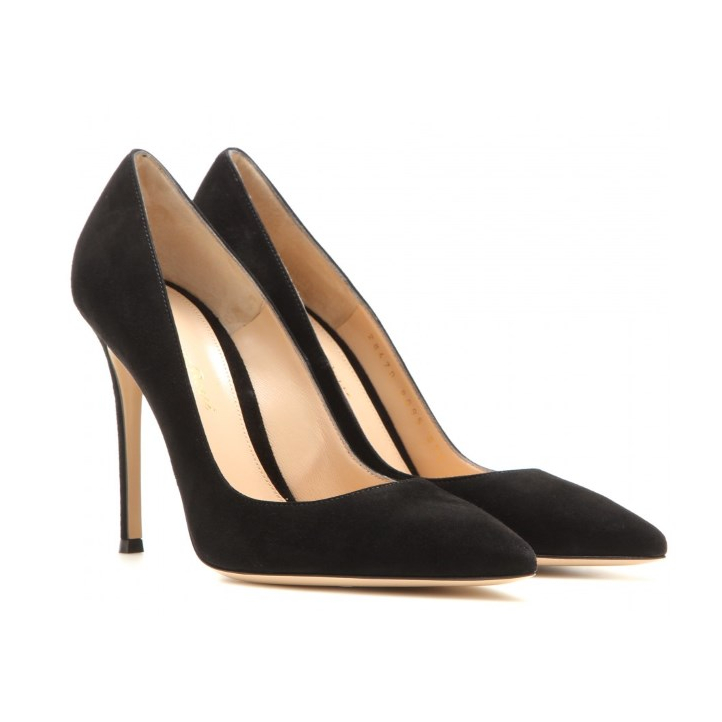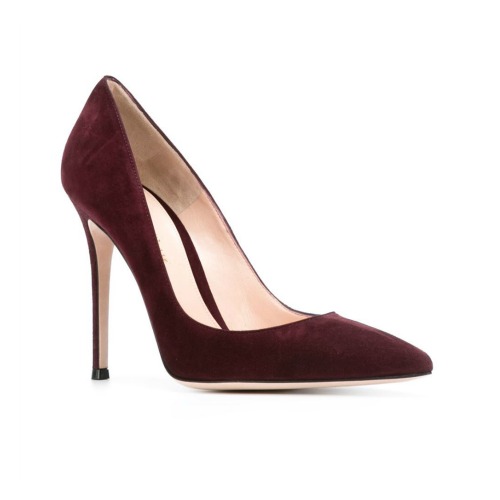 The hand-finished shoes are made in Italy from suede leather and feature an elegant pointed toe and a slim heel.  The designer calls the 105 style is "iconic signature pump" and believes the shoe's shape makes it "timeless".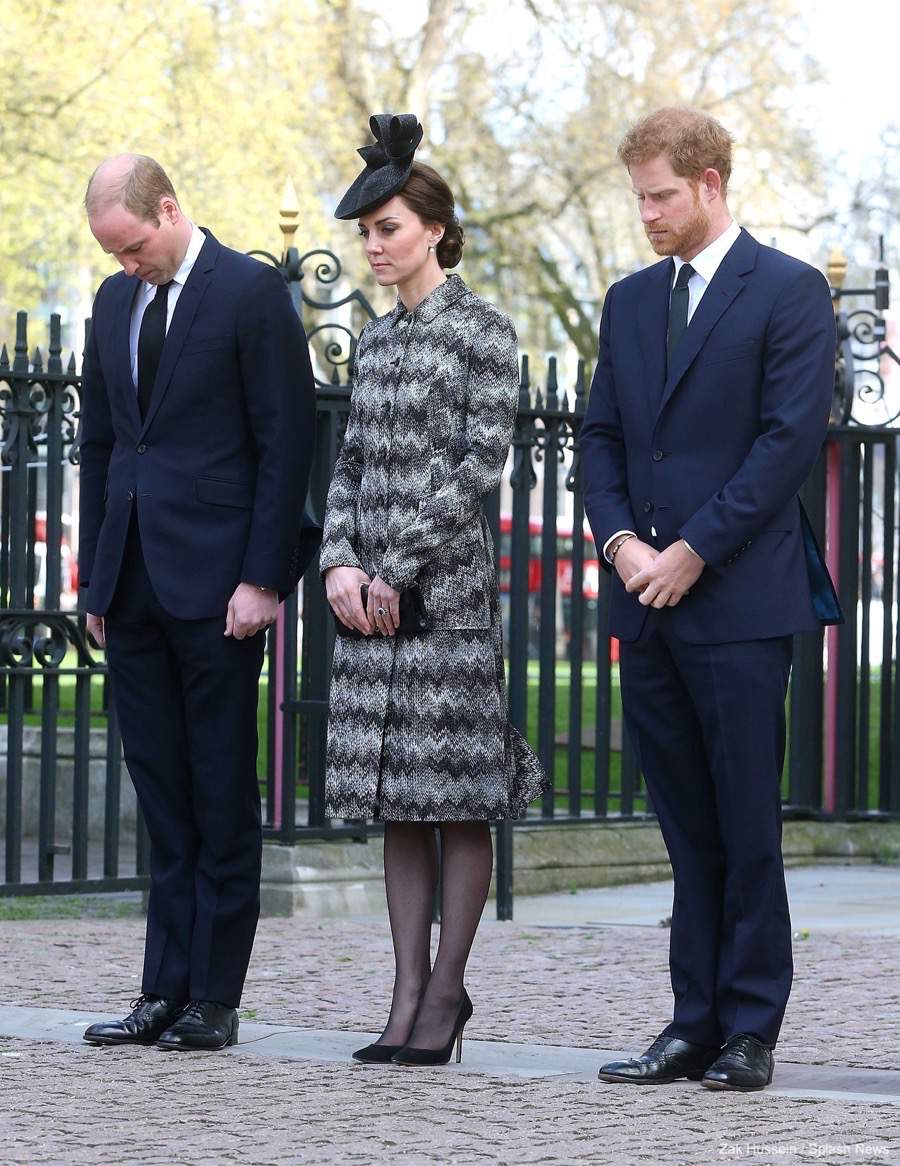 Worth knowing:  On Gianvito Rossi's website, this style is known as the Gianvito 105 pump.  However, the shoe is called different things on retailers' websites. I've seen it called the 105, the Bari and the Gianvito. As far as I can tell, they're all the same shoe.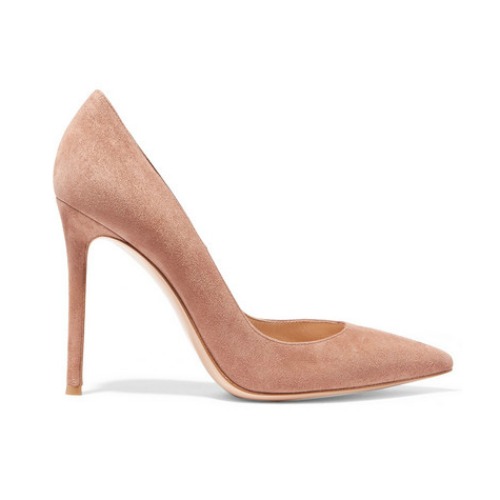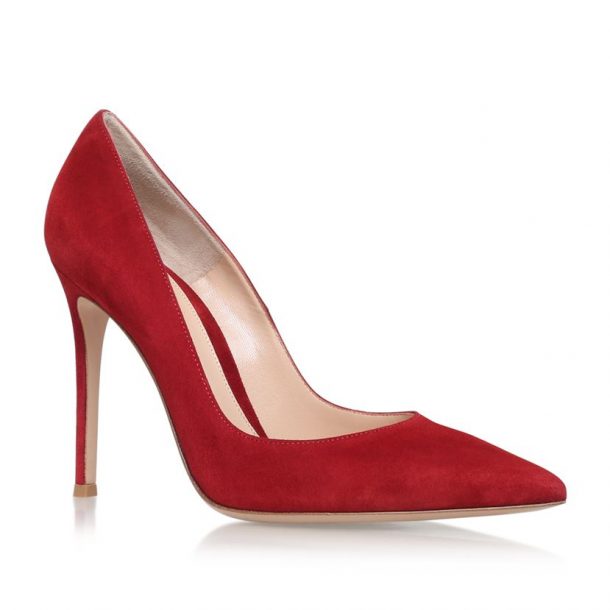 Where to buy Kate's pumps:
The shoes can be purchased from gianvitorossi.com.  But see our note below about shipping/taxes.
WORTH KNOWING:  Gianvito Rossi charge £10/$20 for delivery, plus their price doesn't include shipping and taxes.  You might want to check out Net-A-Porter.com instead.  They stock the Gianvito 105 pumps in a number of colours and they offer free worldwide shipping on these shoes.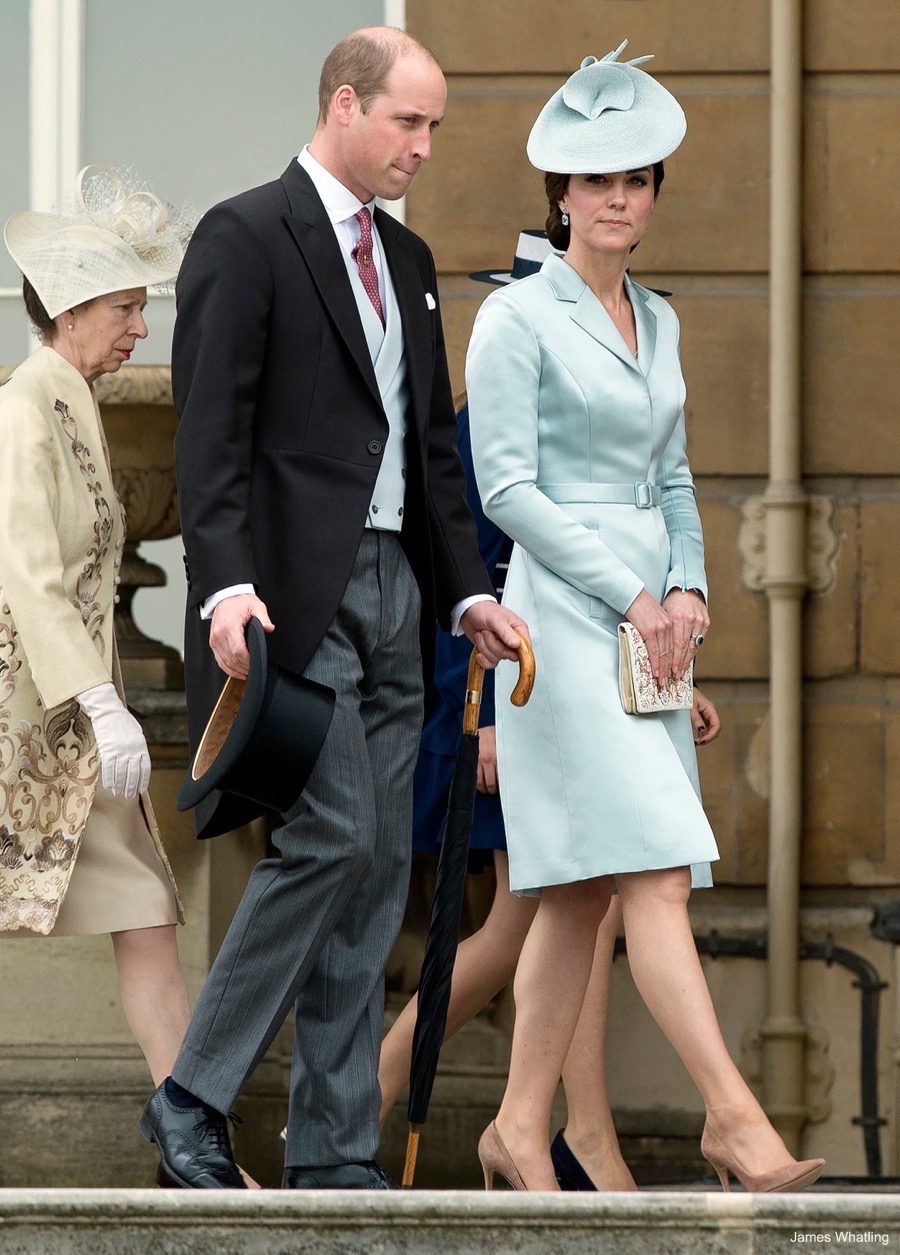 Kate Middleton wearing Gianvito Rossi:
The Duchess appears to have taken a liking to Gianvito Rossi's shoes, she now owns at least seven pairs!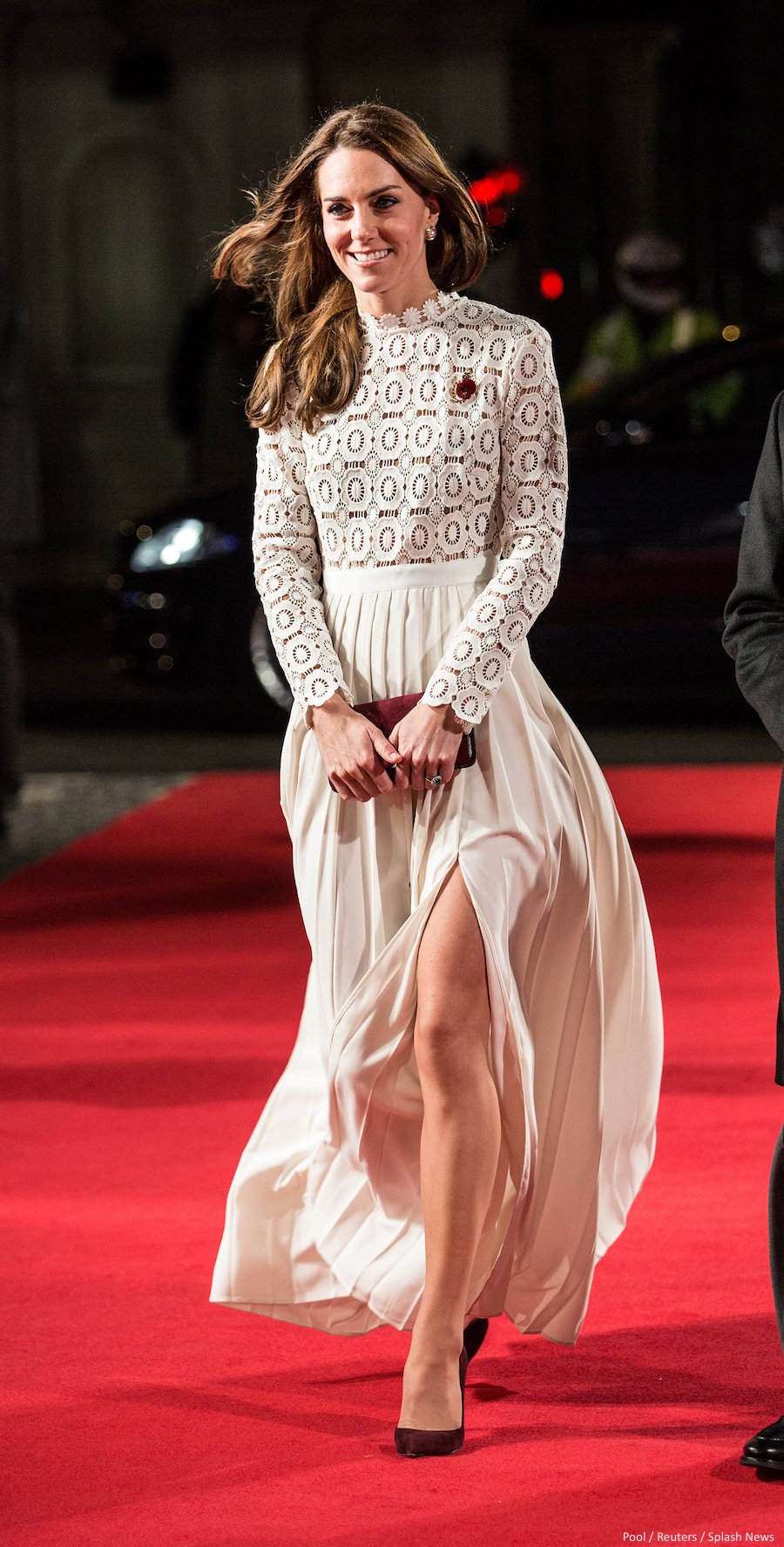 In addition to the four pairs we've listed above, Kate own's the designer's D'Orsay sandals (pictured below), the Sisley Sandals and the Gianvito 85 pumps in Praline.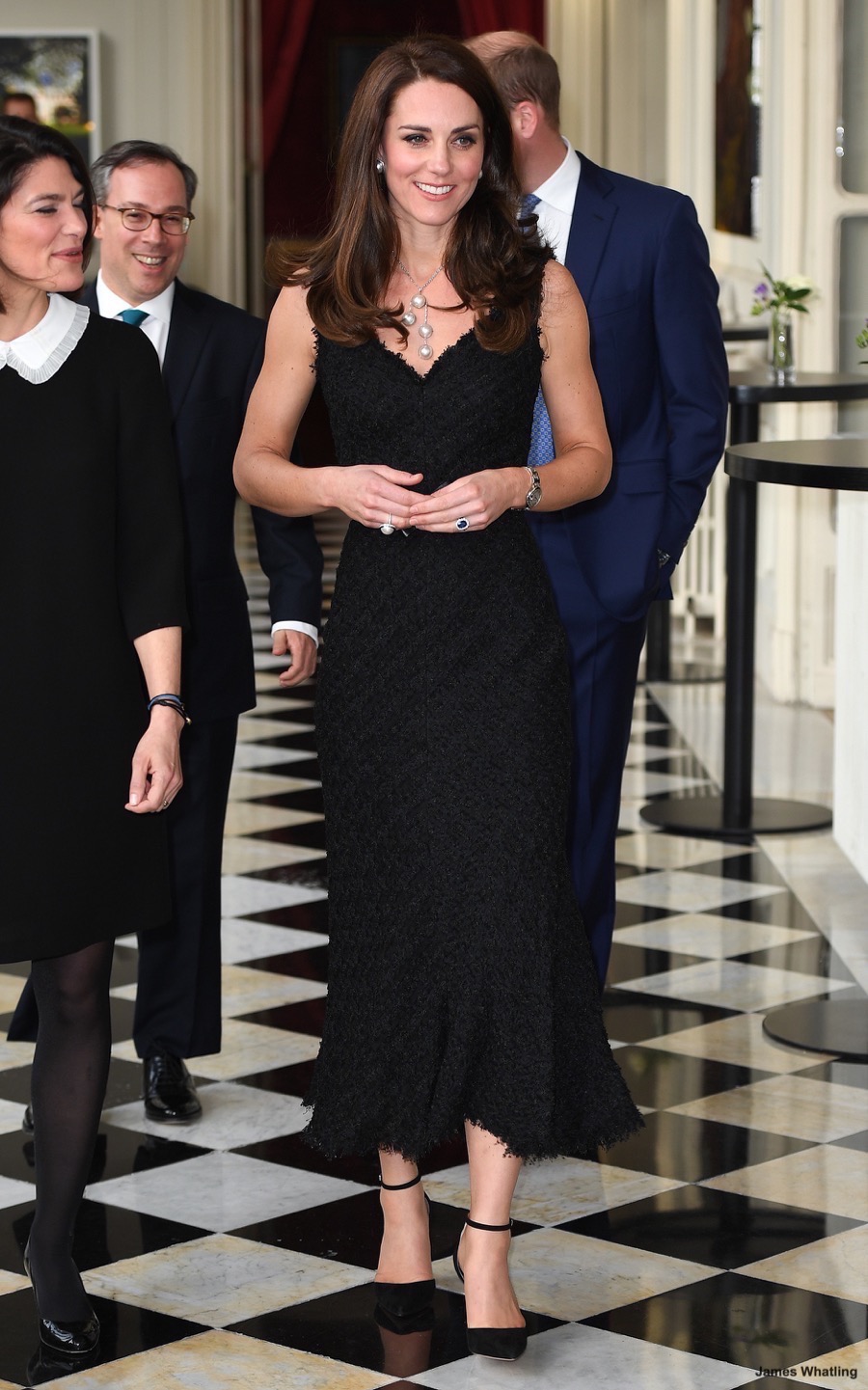 About Gianvito Rossi:
Gianvito Rossi learnt his craft from his father, the highly renowned designer Sergio Rossi. In 2007, Gianvito debuted his first collection in Milan. The collection was highly acclaimed. Ten years later and Rossi continues to create stylish, sophisticated and timeless shoes loved by celebrities, including Sarah Jessica Parker. Rossi is known as a perfectionist when it comes to fit and comfort. He believes he's engineered the perfect stiletto – mathematically balanced, with refined proportions and neither too high nor too pointy.
Rossi is a stickler for quality, even though his shoes sell for the same – or sometimes less – than other equally elevated brands. Producing still from his own factory, he would rather concentrate on impeccable craftsmanship than bling.