Kate Middleton owns a pair of Gianvito Rossi's 'Gianvito 105' pumps in black suede.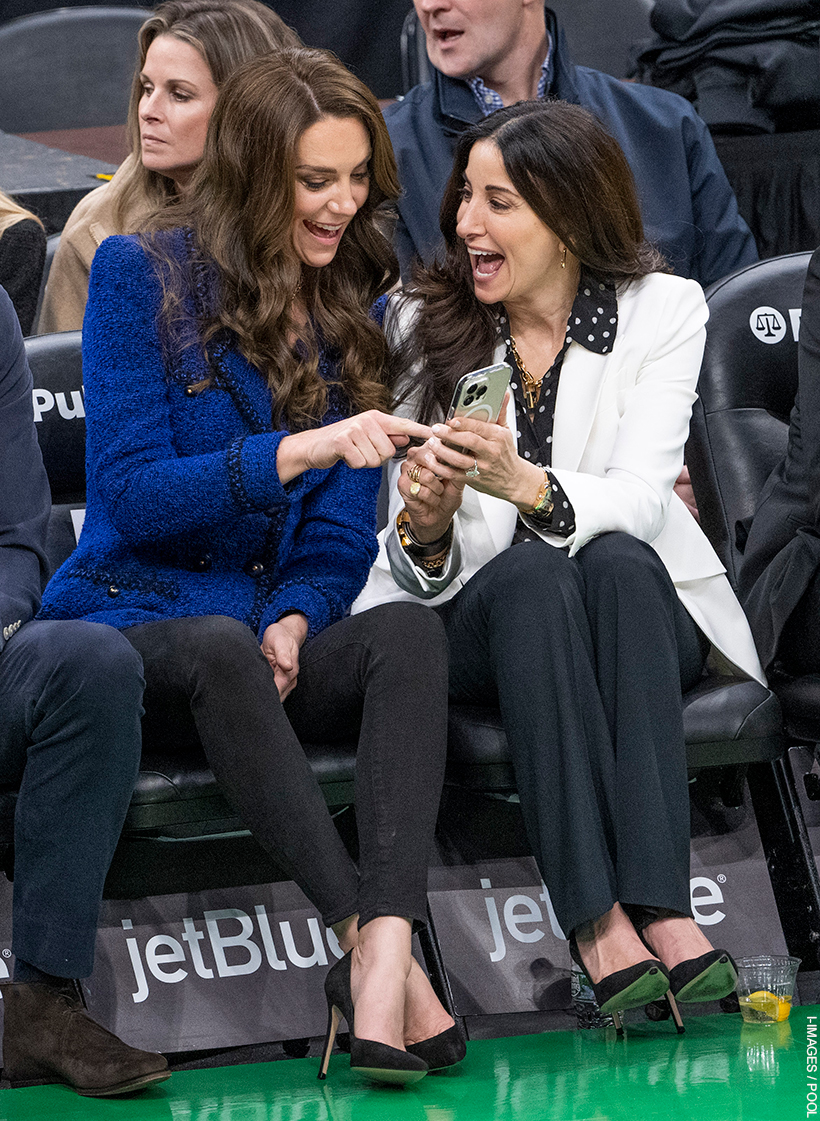 The Princess debuted the black heels in 2015. We've spotted her wearing them 30 times to date.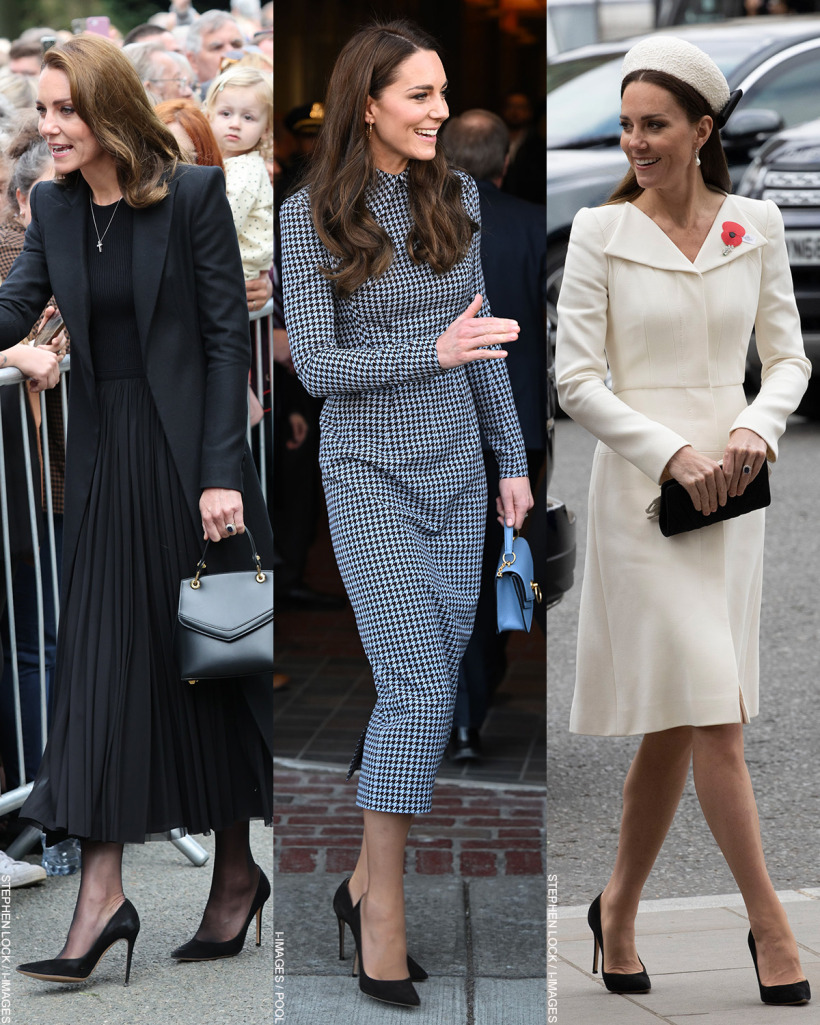 Kate's paired the versatile black suede heels with every type of outfit imaginable! From lace evening dresses to sleek, winter coats.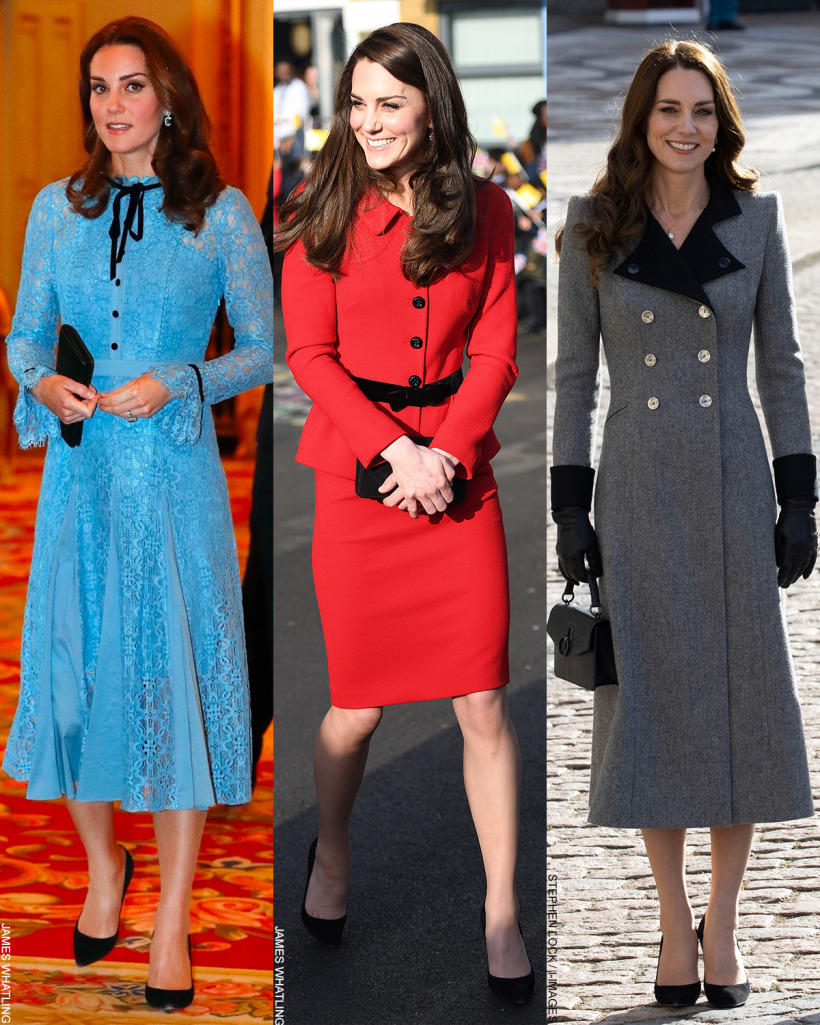 From office-appropriate ensembles to sombre looks for funerals and memorials. And more!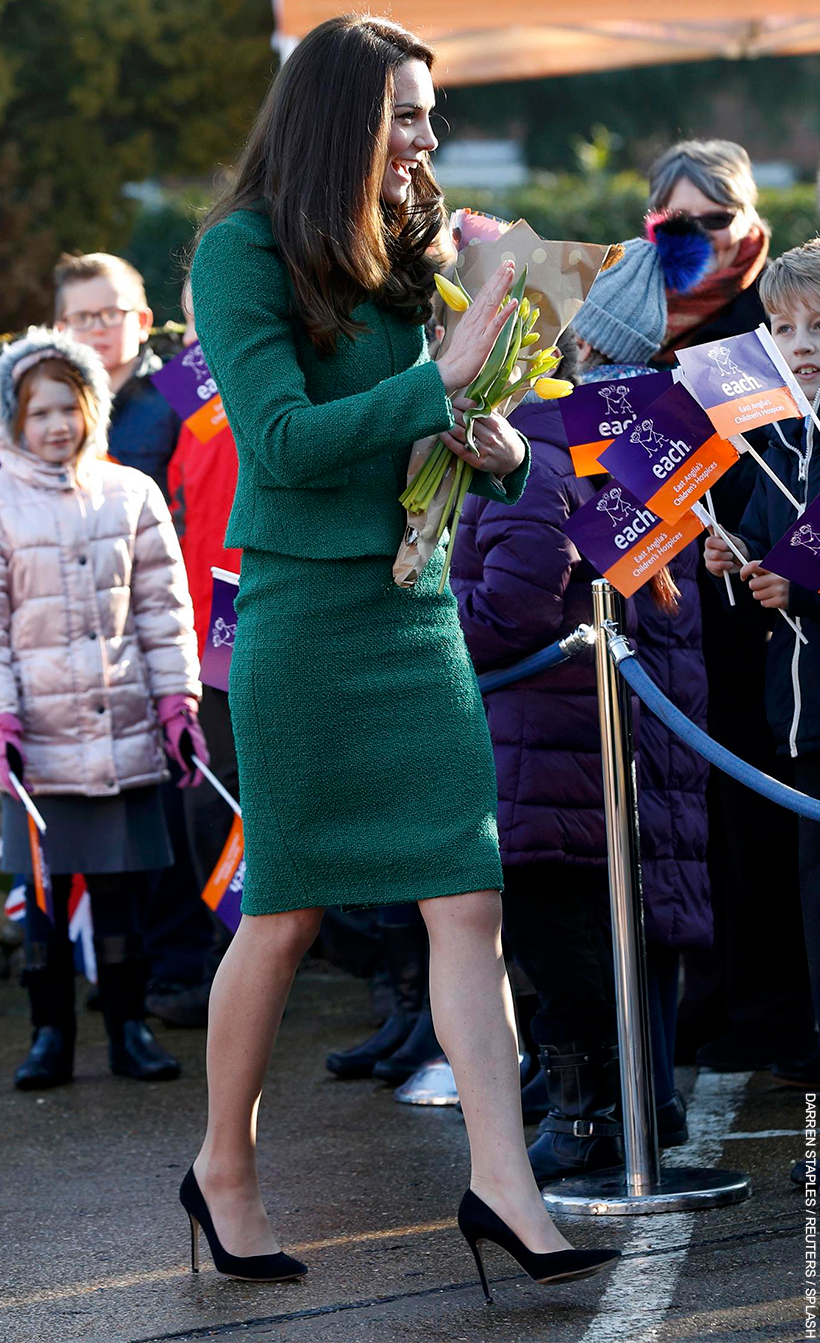 About the shoes:
Gianvito Rossi's signature pump exudes sophistication, which has clearly helped it reach icon status. The sleek 105mm heel, timeless shape and sharp point come together to form an elegant and refined silhouette. The heels are handcrafted from the finest suede and leather by expert artisans in Italy.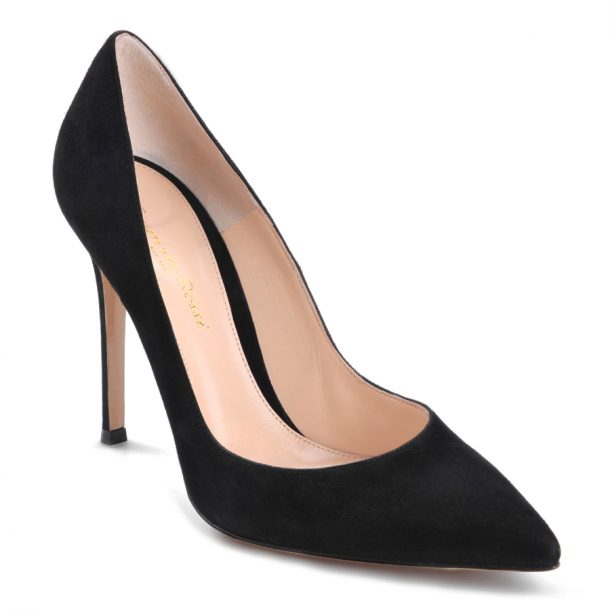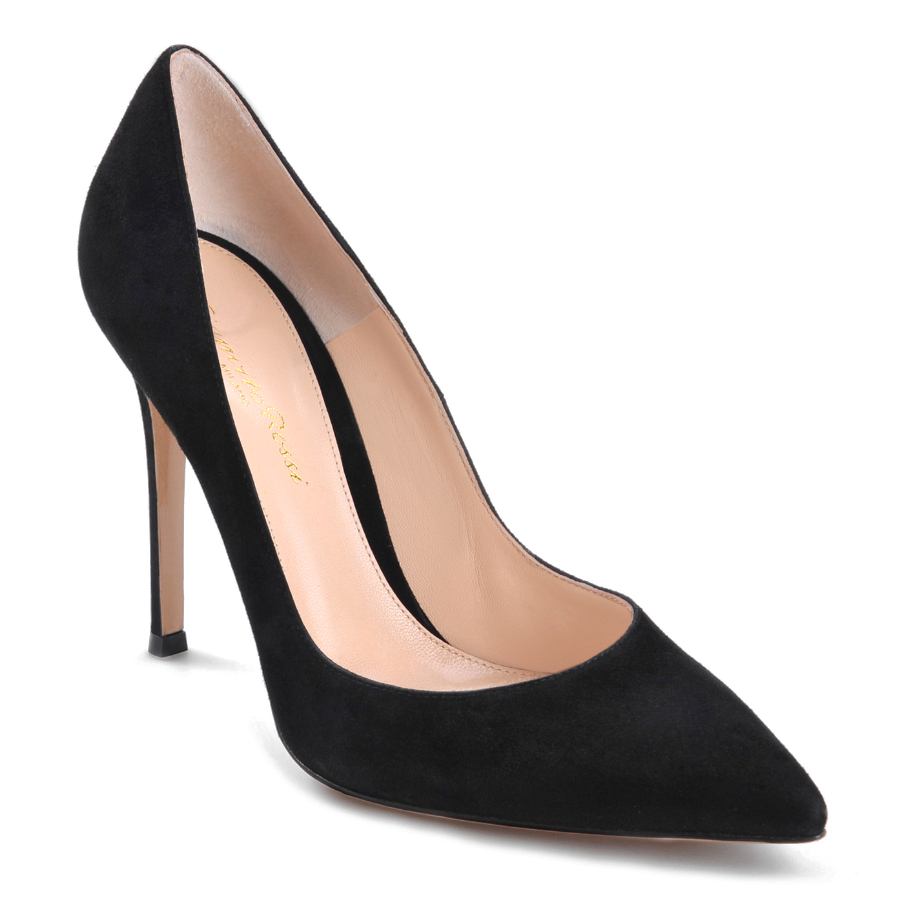 EXACT MATCH: Gianvito Rossi 'Gianvito 105' Pumps in Black Suede
Elevate your wardrobe with these exquisite shoes from Gianvito Rossi. The designer's signature pump will take you from desk to dinner. With every step, you'll feel the exquisite comfort and confidence that comes from owning a truly exceptional piece of footwear.
Kate's go-to pumps:
The Princess is clearly a fan of this shoe—she owns eight pairs in various colours!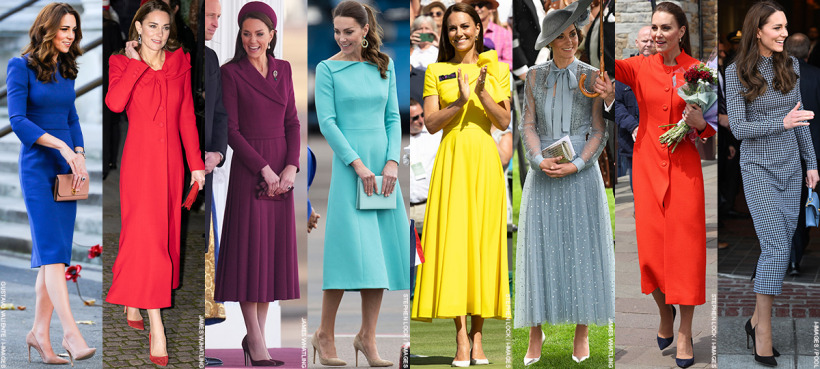 The stylish and practical shoes are a staple in the Princess's wardrobe.
In addition to the black pair pictured on this page, Kate owns the pumps in red suede, burgundy suede, bisque suede, white leather, metallic silver patent leather, midnight blue suede and praline suede too.
Plus more…
Kate Middleton owns an impressive collection of Gianvito Rossi shoes—20 pairs in total! Including 15 pairs of heels, two pairs of sandals and three pairs of boots.
About Gianvito Rossi:
Gianvito Rossi, following in the footsteps of his father, the renowned shoe designer Sergio Rossi, debuted his first shoe collection in Milan in 2007 to high acclaim. Over a decade later, Rossi's creations continue to captivate celebrities such as Sarah Jessica Parker with their sophisticated and timeless style. Rossi's perfectionism in fit and comfort is evident in his mathematically balanced and refined stiletto design, which is neither too high nor too pointy.
Rossi is a stickler for quality, even though his shoes sell for the same – or sometimes less – than other equally elevated brands. Producing still from his own factory, he would rather concentrate on impeccable craftsmanship than bling.

Telegraph Fashion