Kate Middleton often carries her Anya Hindmarch Maud clutch bag in black satin. She's carried it regularly since joining the Royal Family in 2011.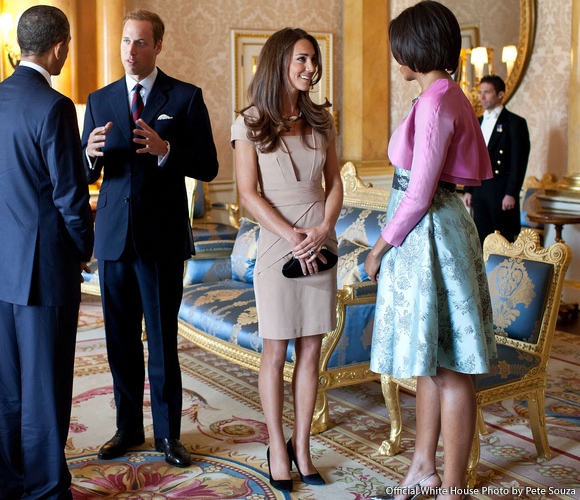 Above, Kate is photographed carrying the bag while meeting the Obamas in London.  A year later, Kate took the bag to Singapore, during the Diamond Jubilee tour –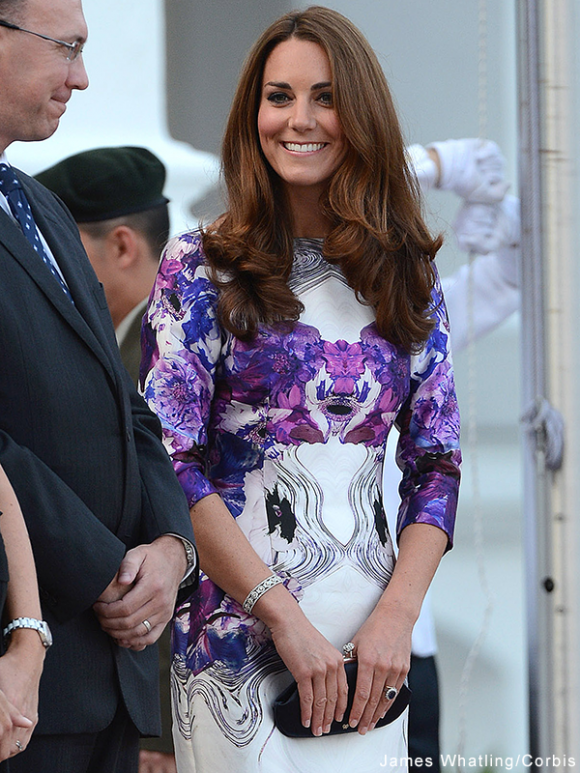 More recently, Kate carried the Anya Hindmarch Maud clutch to the 100 Women in Hedge Funds Gala in October 2015, and again for the Festival of Remembrance a month later, in November.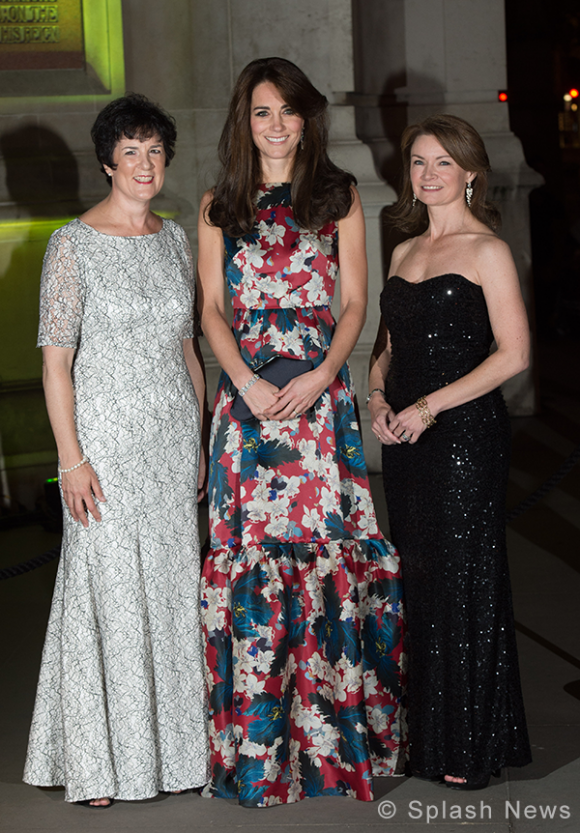 About the Anya Hindmarch Maud Clutch
Kate owns this bag in black satin, embroidered with "C" for Catherine. At the bottom of Kate's bag, Anya Hindmarch's tiny gold bow logo is visible.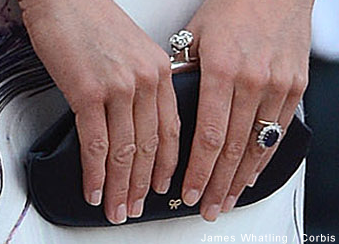 The bag is made from soft satin silk using tightly woven thread to give the bag a glossy appearance.  The classic shaped hinged clutch bag features a sparkling gemstone clasp.
The Maud bag is handmade in England, in one of the oldest purse frame workshops in the country. Anya Hindmarch describes the purse as "a popular choice for weddings".  Kate carried her bag to a wedding back in 2011.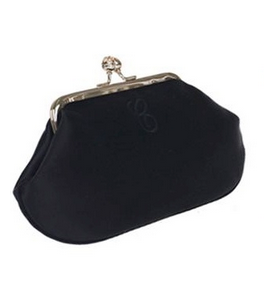 Anya Hindmarch offers a personalisation service (though this cannot be arranged online, you'd need to call the company to make your request).   You can choose from a silver or gold frame, and the bag can be embroidered monogram on the front (like Kate's) or embossed with a hidden message on the inside, in either the company's stylish bespoke font or your own handwriting.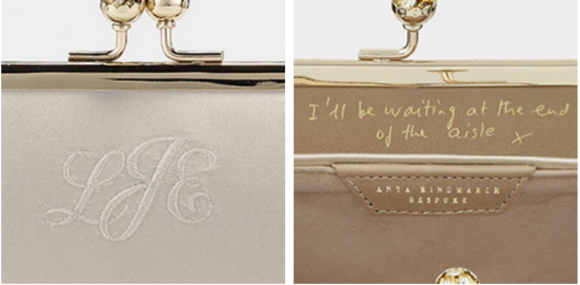 The bag currently comes in a total of 34 different colours, though only seven are currently shown on the Anya Hindmarch website.  It retails for £475 (appoximately $700 USD) before personalisation.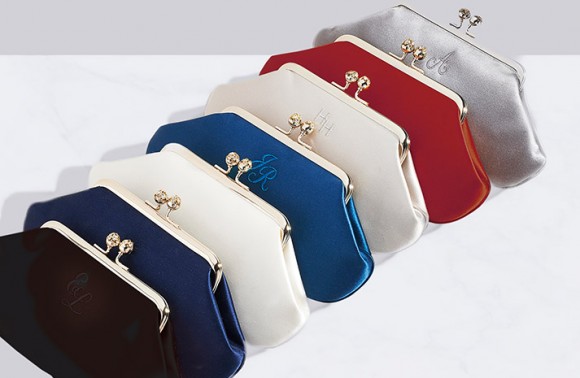 At the time of writing (January 3rd 2016) the Anya Hindmarch Maud clutch bag is available at Yoox for almost 50% off.  It costs $236 on the US Yoox website and £122 on the UK version of the website.  (Select your country top left – Yoox deliver to most places!)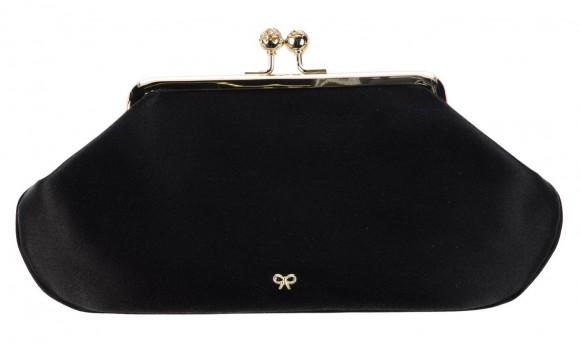 Kate Middleton & Anya Hindmarch
The Duchess of Cambridge (Kate Middleton) has carried Anya Hindmarch clutch bags on a number of occasions previously.  Kate owns a fan-shaped clutch by the designer (see below) which she carried during Canada Day in 2011.  The Duchess has also sported the designer's "Marano" clutch in blue in the past too (both no longer available).
Fun royal fact:
Princess Diana used to carry the Anya Hindmarch Maud clutch in blue satin too!  (For picture, see here).