On June 11th 2011, The Duchess of Cambridge attended the wedding of Sam Waley-Cohen and Bella Ballin. Kate rushed on over to the wedding after attending the Trooping the Colour celebration in the morning.
Kate attended the wedding with her younger sister Pippa.
The wedding ceremony was held in Lambourn Church, Berkshire.
Kate and Pippa know Sam Cohen through his brother Tom, a childhood friend who attended Marlborough College with the girls. Poor Tom died at age 20 from cancer. Since, Kate (and Pippa) have kept in touch with the family, helping raise money for the foundation founded in his name.
You'll recall that Kate was photographed in hot pants, falling over at a roller charity disco? This was in aid of Tom's Ward, a unit at Oxford Children's Hospital.
Sam is a highly successful amateur jockey and businessman, and Bella is a party planner. Sam is also credited with reuniting Kate and William following their brief split, though this is something he denies, speaking of his royal matchmaking skills, he said:
There's an idea that I was like Cupid with a bow and arrow. People love the idea that somebody put them back together but they put themselves together far more.
Kate's outfit:
Kate wore a silky-satiny black and white print satin monochrome dress from Zara. Kate wore this dress previously while leaving Boujis nightclub with Pippa in 2007. Here we take a look at the dress, plus some snaps of the dress from recent eBay auctions: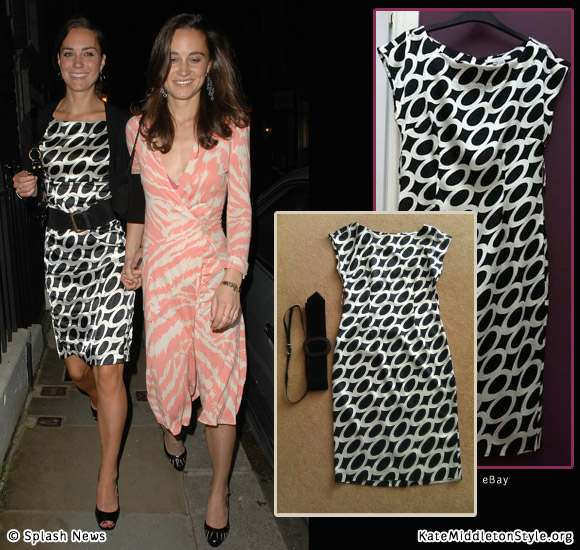 To the Waley-Cohen wedding, Kate wore the black same hat from the Trooping ceremony earlier in the day, which is by Sylvia Fletcher for Lock & Company. It's the milliner's 'Lion Tamer' style.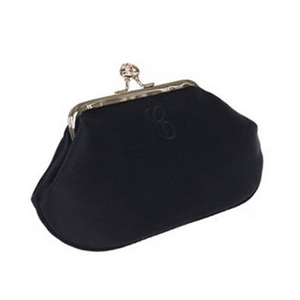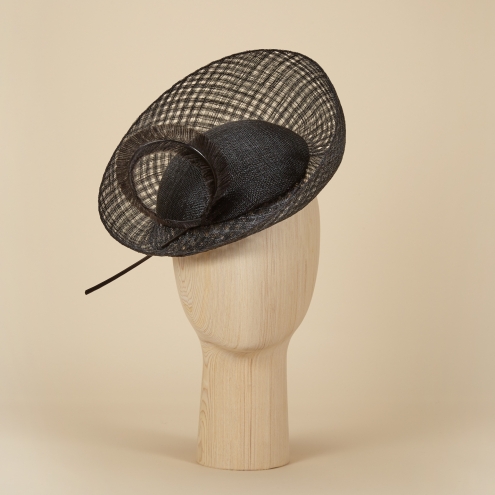 Kate carried her Anya Hindmarch "Maud" clutch.
Kate accessorised with her Links of London Effervescence Bubble earrings. (Shown below on Kate at a later date.)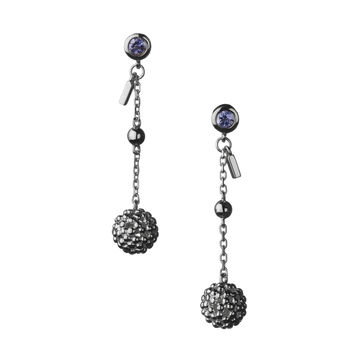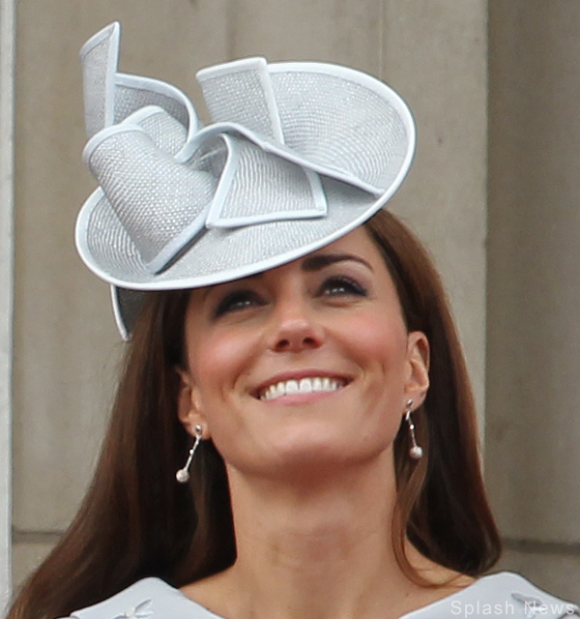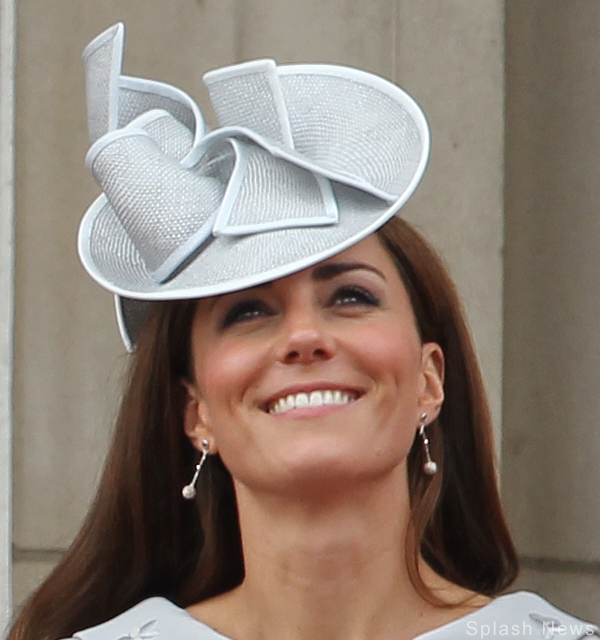 Kate's black satin pumps with the curved heel are by Prada.