Kate Middleton wore a pair of black and tan snow boots by Sorel during a short ski break in the French Alps in 2016. Sorel confirmed that the Princess wore their 1964 Pac 2 snow boots in the colour "280".
Sorel's PR team called this colour "curry" in their email, but on their website it was listed as "buff".
About the Sorel 1964 Pac 2 snow boots:
According to Sorel's website, the classic 1964 Pac snow boot offers warmth, durability and comfort in a versatile, low profile design. The boot is specially designed for heavy snow.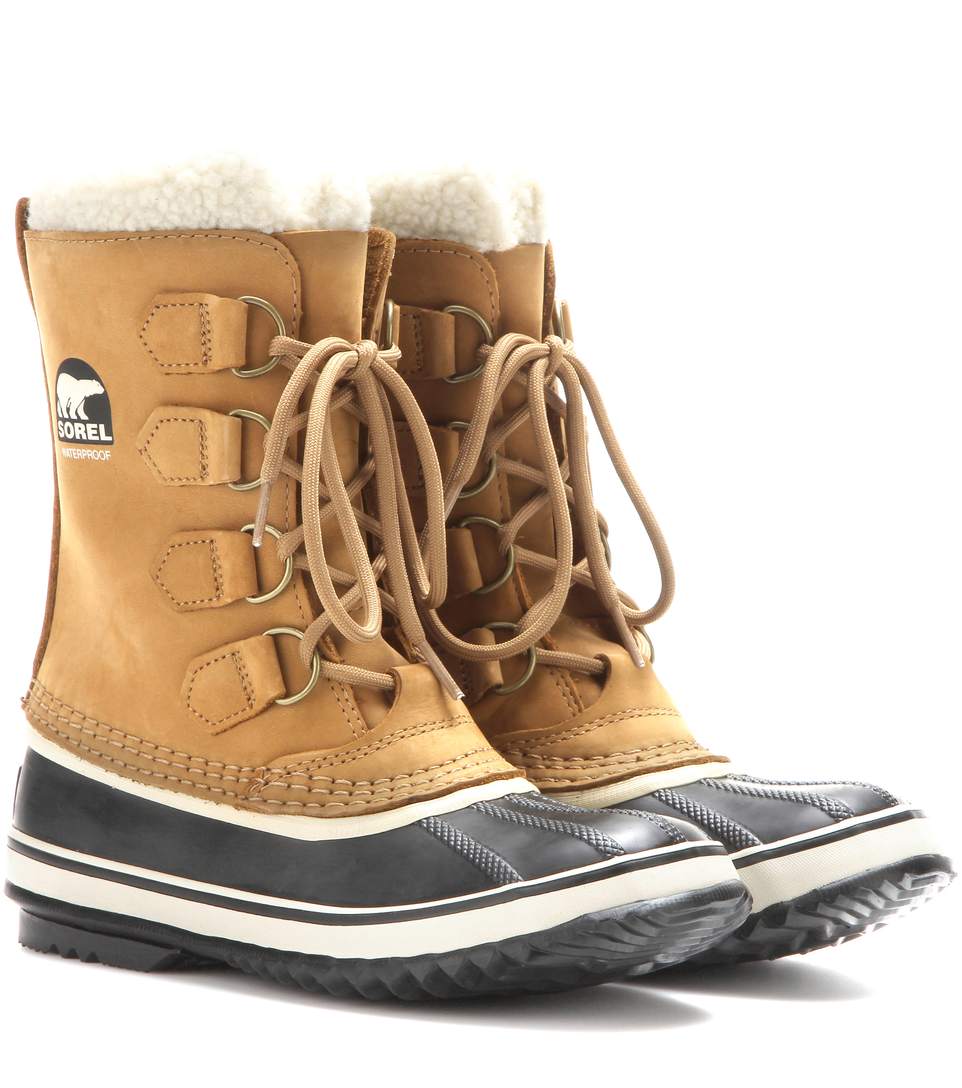 The waterproof snow boot is made from suede leather and features a removable recycled felt inner. The boot features a faux fur cuff too.
Where to buy Kate's Sorel 1964 Pac snow boots:
Sorel no longer manufacture this snow boot—however, I found one retailer that has a listing live for a UK 9 – Cotswold Outdoor.
Sorel manufacture a couple of new, updated versions of the snow boot which are virtually identical to the pair worn by Kate.
Copy Kate with Sorel's Caribou Snow Boots:
Off skiing this winter? Live somewhere where it snows pretty regularly? You might want to make like Kate and buy a pair of Sorel snow boots.
The company currently has two similar styles available:
The Winter Caribou Boots and the Winter Carnival Boots.