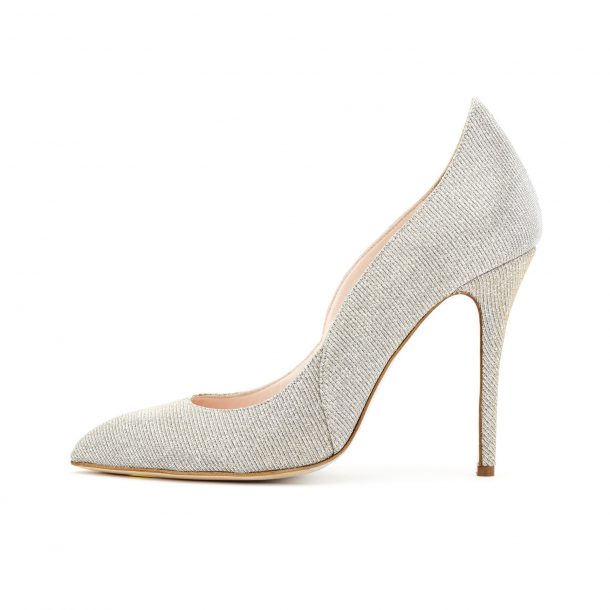 The Duchess of Cambridge (Kate Middleton) debuted a new pair of Oscar de la Renta pumps at the UK-India Year of Culture event back in February 2017.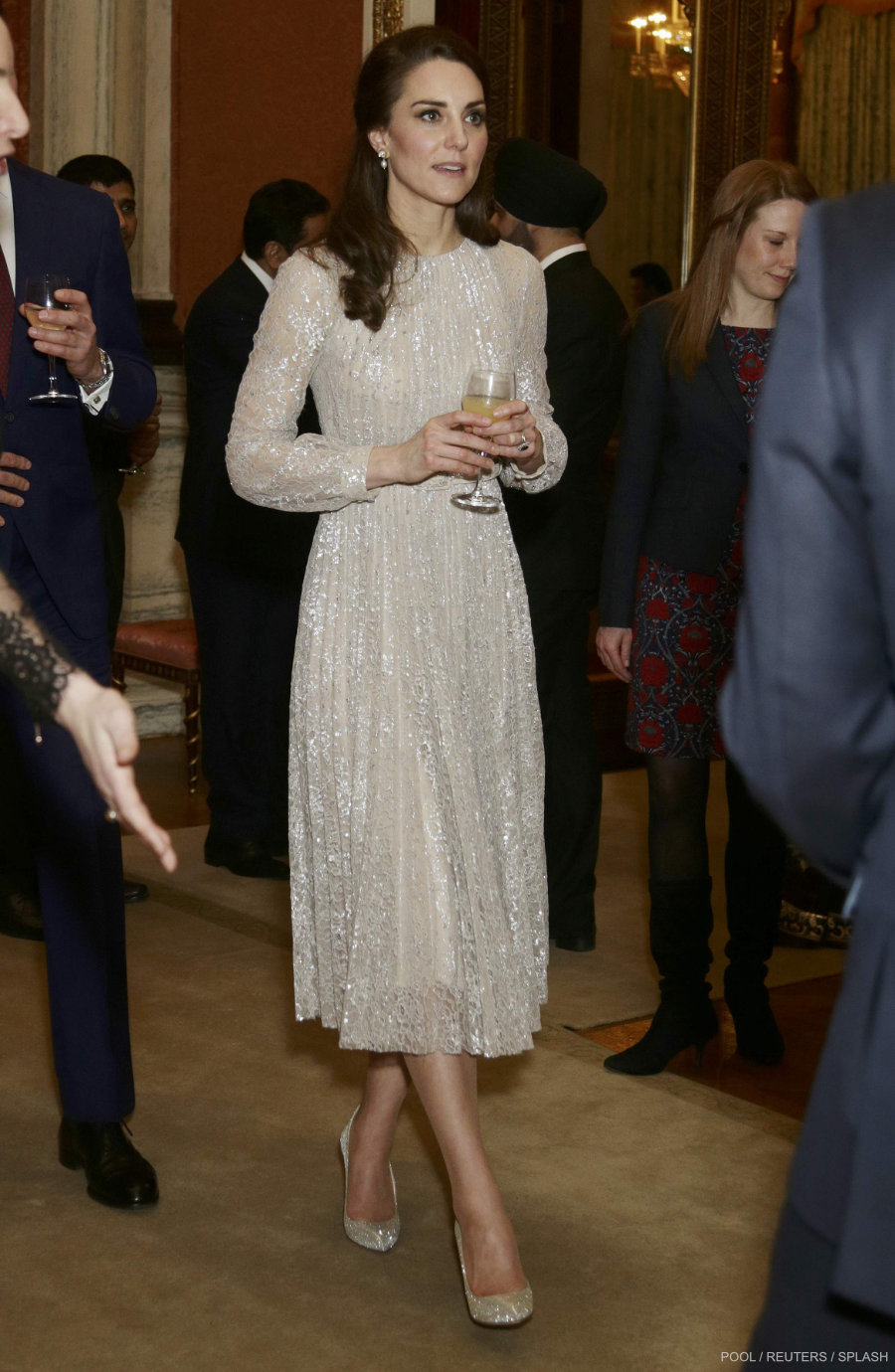 They're the designer's Cabrina pumps in a glistening platinum lamé fabric.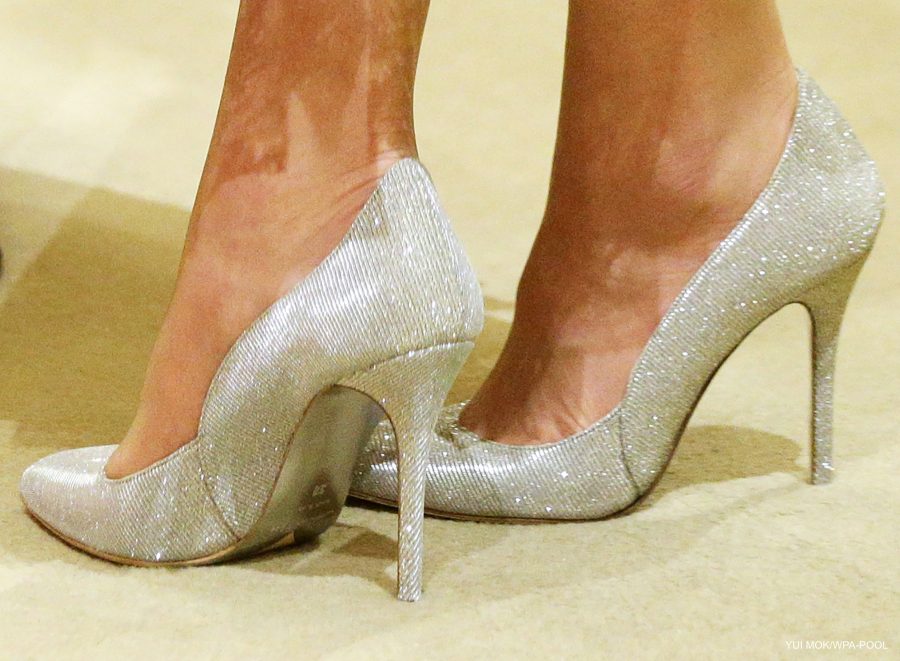 Kate wore the shoes again in March 2017, during a black-tie gala dinner in Paris.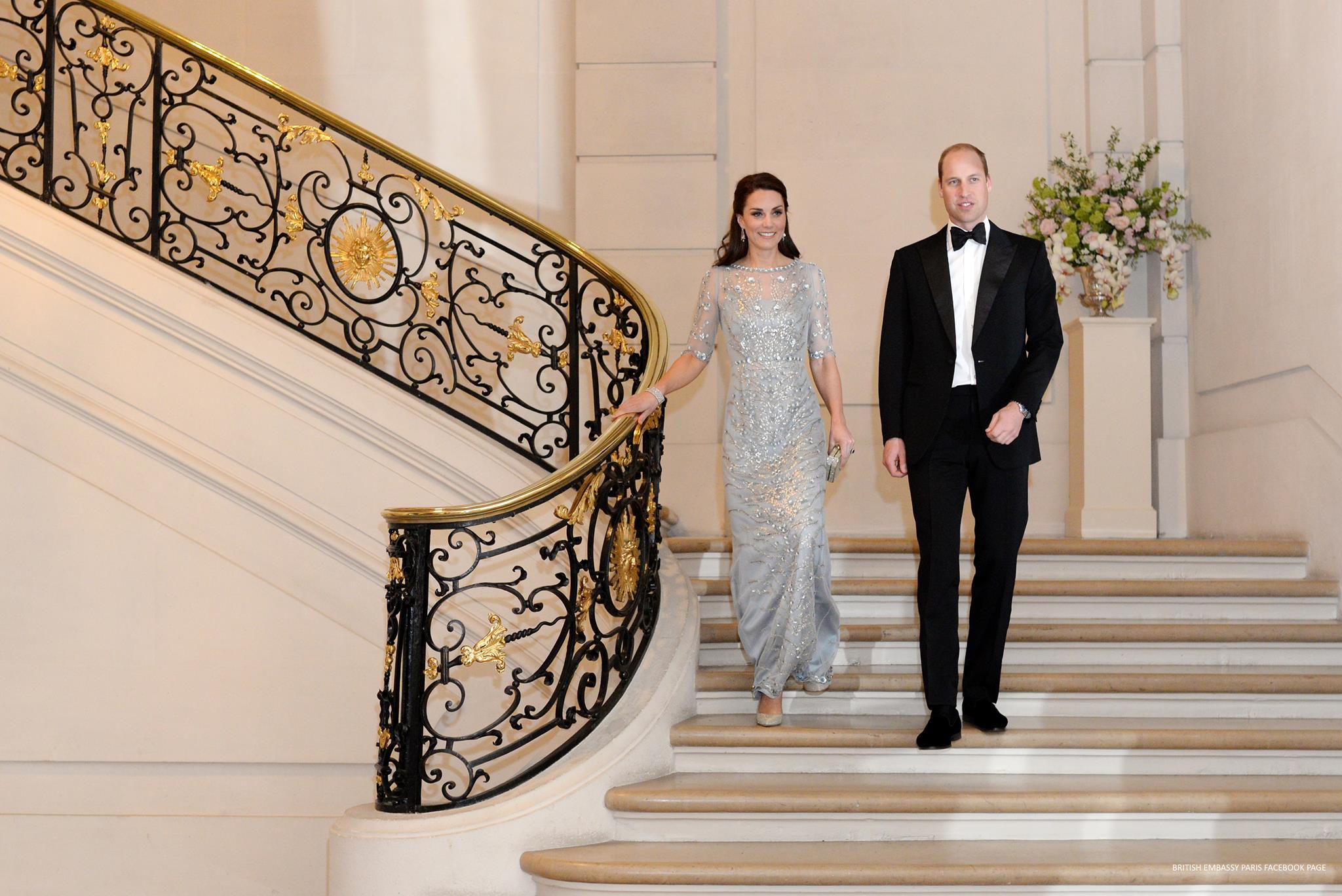 About the Oscar de la Renta pumps:
The shoes are made from a platinum glitteringlamé fabric.  They have a 100mm heel, a pointed toe, scalloped sides and a raised back.  They're made in Italy.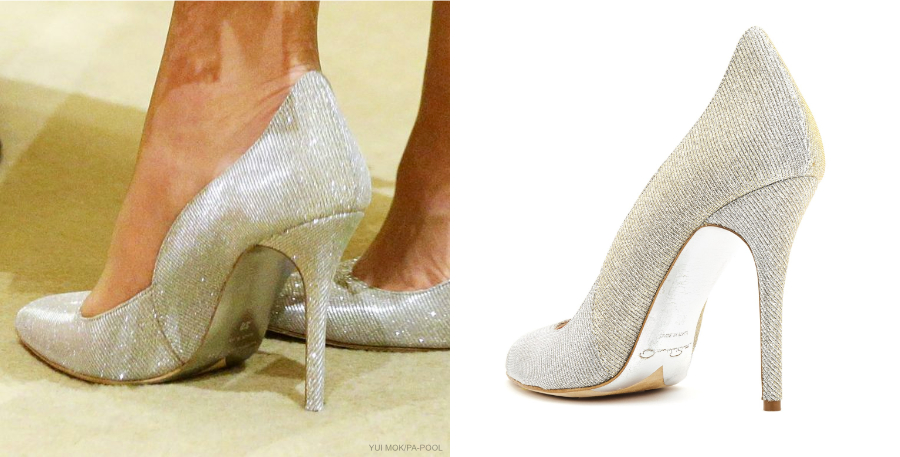 Where to buy:
The Oscar de la Renta Cabrina pumps can be purchased from two places (to the best of my knowledge)
Oscardelarenta.com – $690 USD /  £592 GBP.
The company offers free ground shipping and returns in the USA (on full price orders).
Orchard Mile – $690 USD.
Get $25 off your first order and free shipping if you register for their site.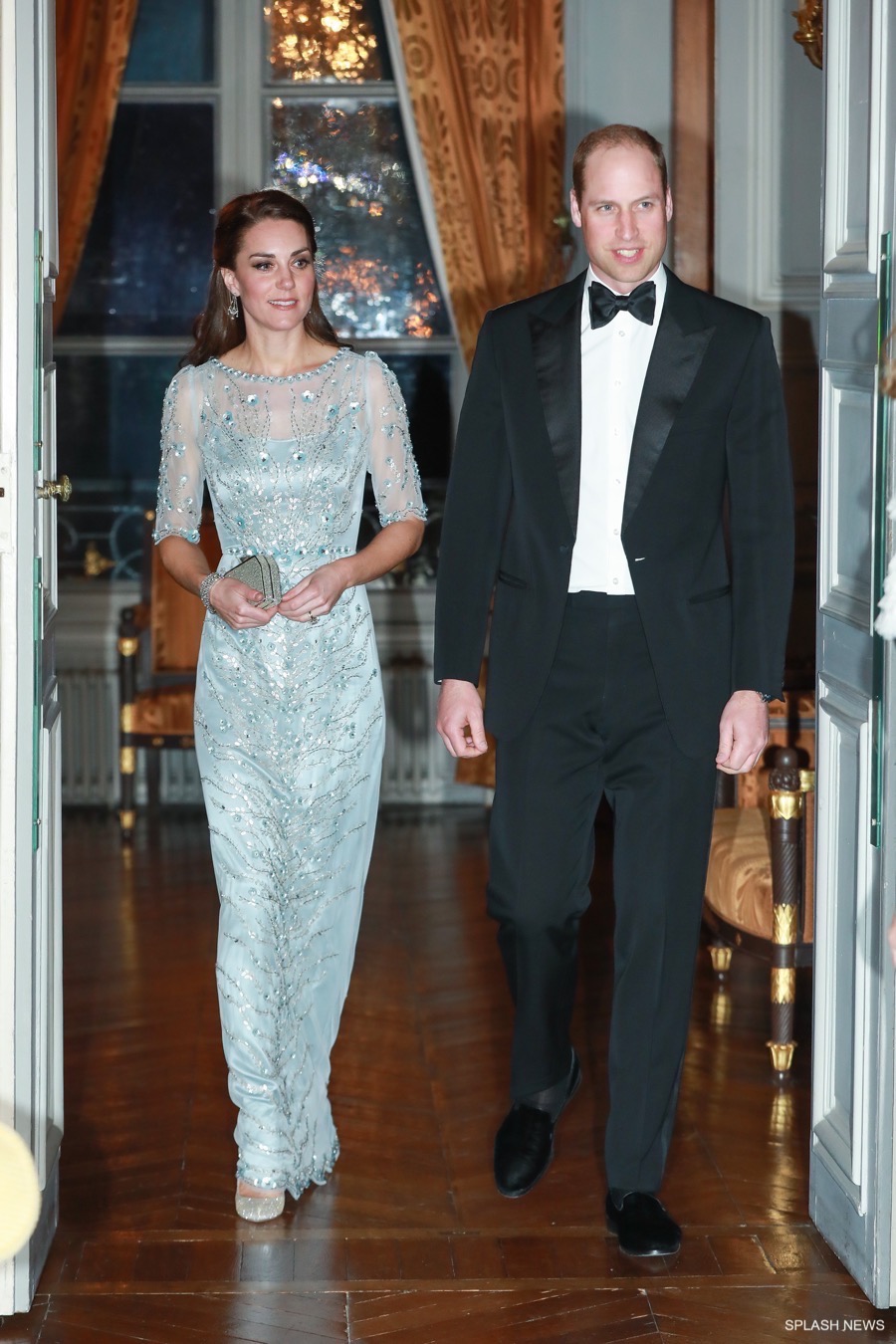 Other colours:
Oscar de la Renta's 'Cabrina' pumps (worn by Kate) appear to be an updated version of the designer's popular 'Sabrina' pump.  A crystal embellished version of Kate's pumps are available at The Outnet's international site (UK, Europe, Asia — basically everywhere that isn't the United States, Canada or Latin America) for a significantly reduced price: 55% off.
Kate Middleton wearing Oscar de la Renta:
We waited for years, hoping to see Kate wear Oscar de la Renta.  Just recently, she's debuted a few different pieces from the designer.  In addition to the Cabrina pumps, Kate's worn a pair of OdlR's gold-plated faux pearl earrings: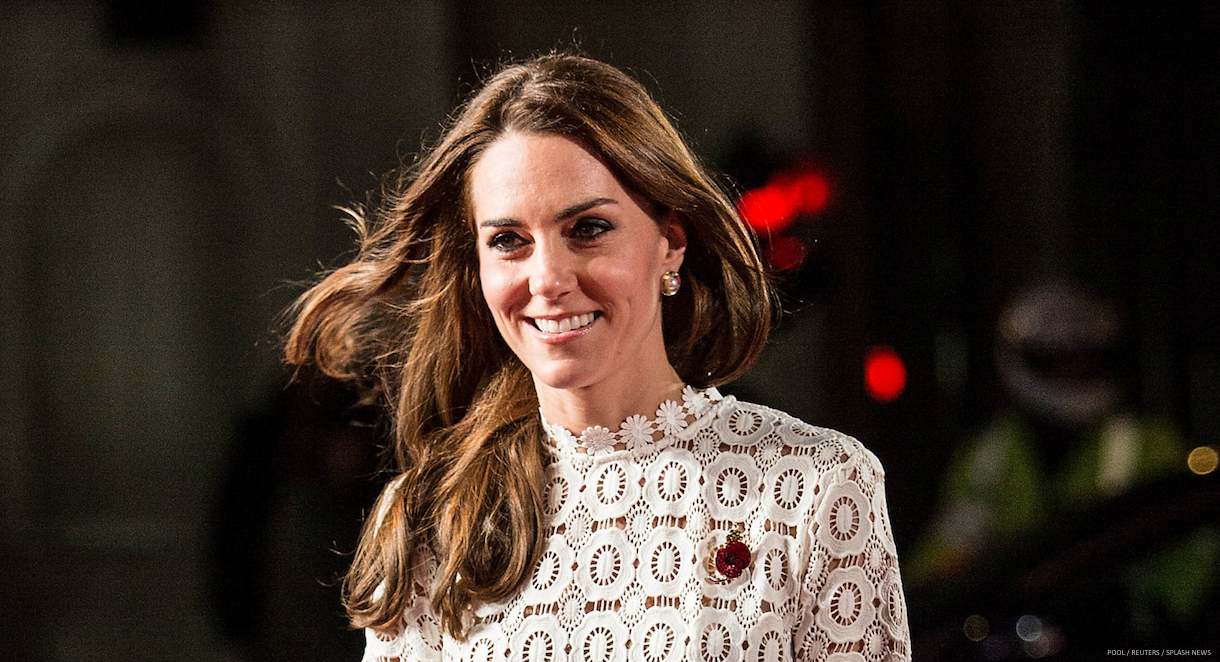 Sadly, she's not selected any of the designer's glamorous gowns yet, but she has worn a purple jacket and skirt from the Fall 2015 collection.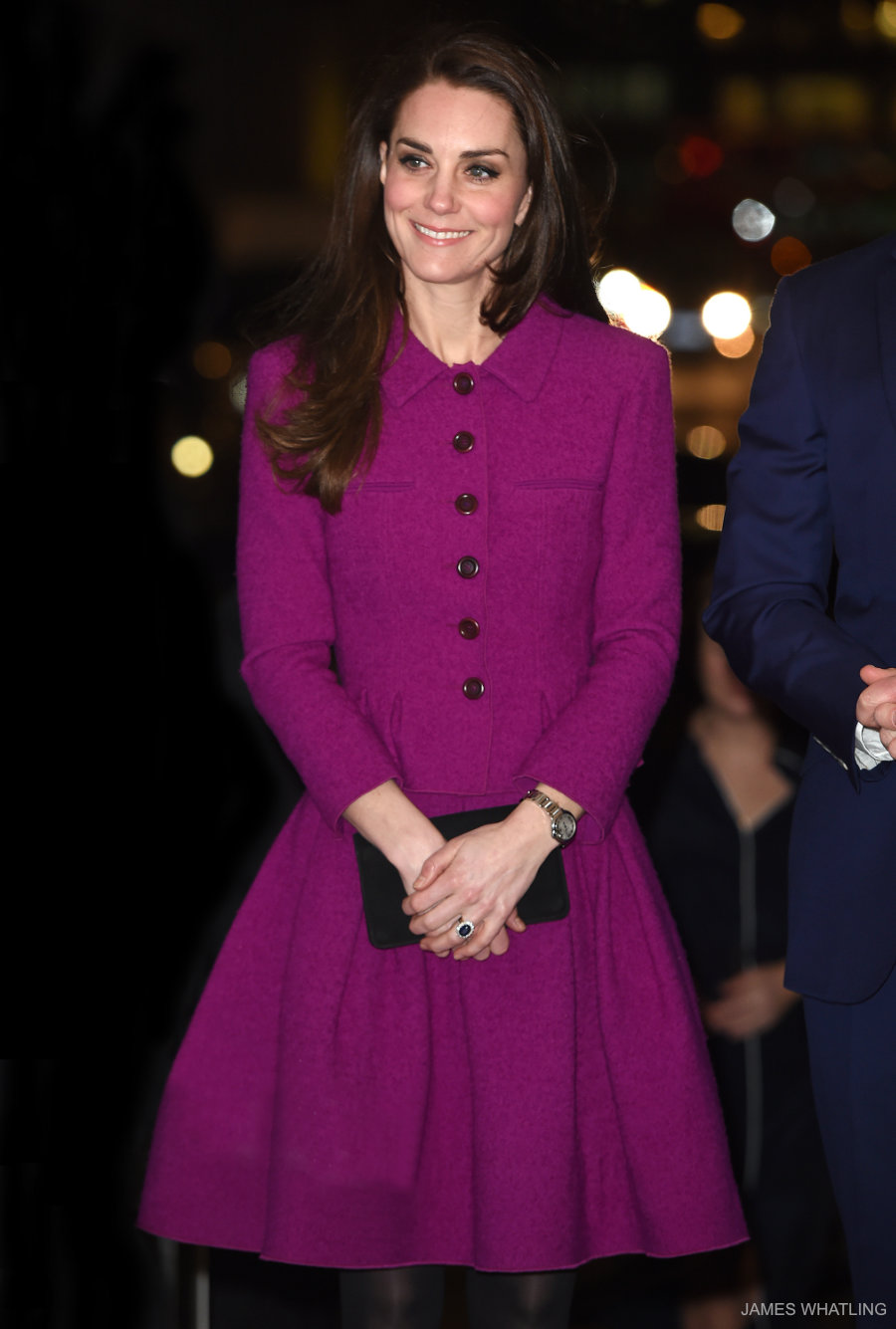 Kate chose this ensemble for a conference hosted by The Guild of Health Writers.
We're counting down the days until we see Kate wear one of Oscar de la Renta's signature glamorous gowns:
Though I think it's more likely we'll see her wear something less formal first.  Perhaps one of these dresses?