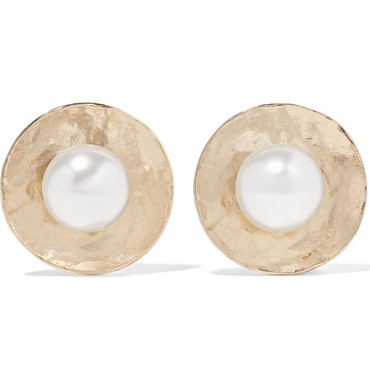 In October 2016, the Duchess of Cambridge (Kate Middleton) visited Manchester.  She sported a new pair of earrings by Oscar De La Renta.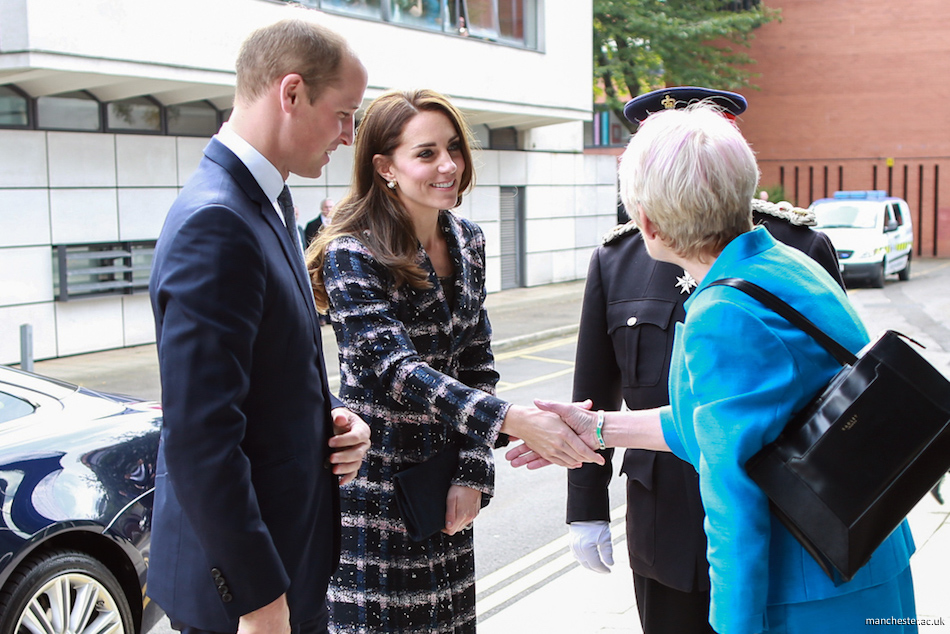 A month later, she attended the World Premiere of A Street Cat Named Bob, also wearing the beautiful gold
earrings: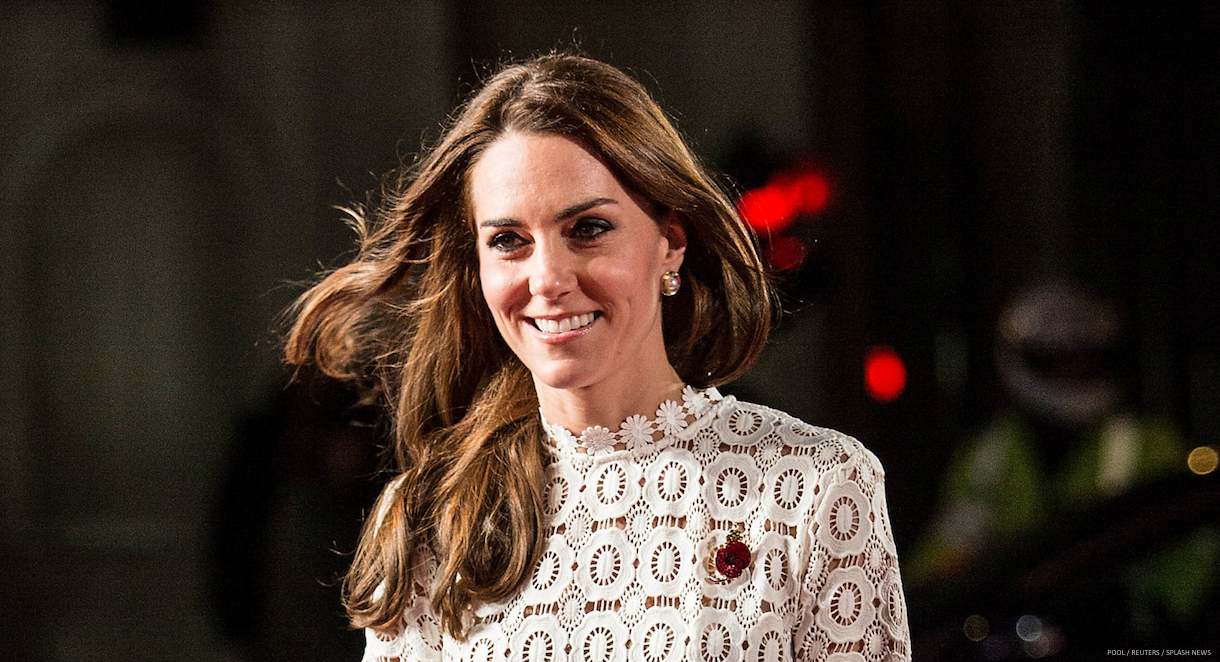 About the Oscar De la Renta earrings:
The Oscar de la Renta's earrings feature a faux pearl that sits on a hammered gold-plated disk.  They're 2cm wide and 2cm high.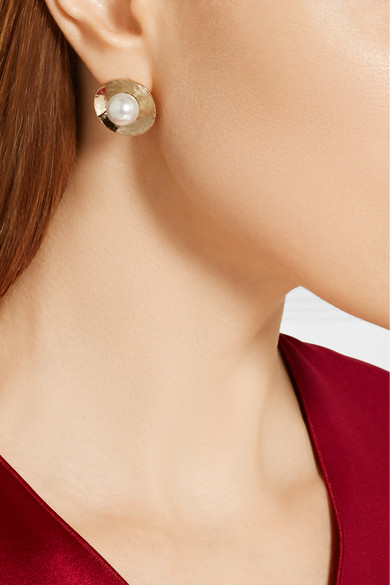 The earrings feature a bell-back fastening.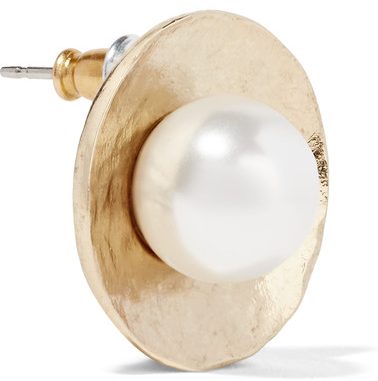 Here's how the designer describes the earrings:
Gilded details nod to natural oysters and Art Deco discs in these show-stopping button earrings, accented with lustrous Swarovski crystal pearls in statement, sea-inspired design. Handcrafted in America from weightless gold-plated pewter, this simple silhouette incorporates just the right amount of elegance into any look.
Where to buy the earrings:
The earrings can be purchased from Oscar de la Renta's website for $190 USD.