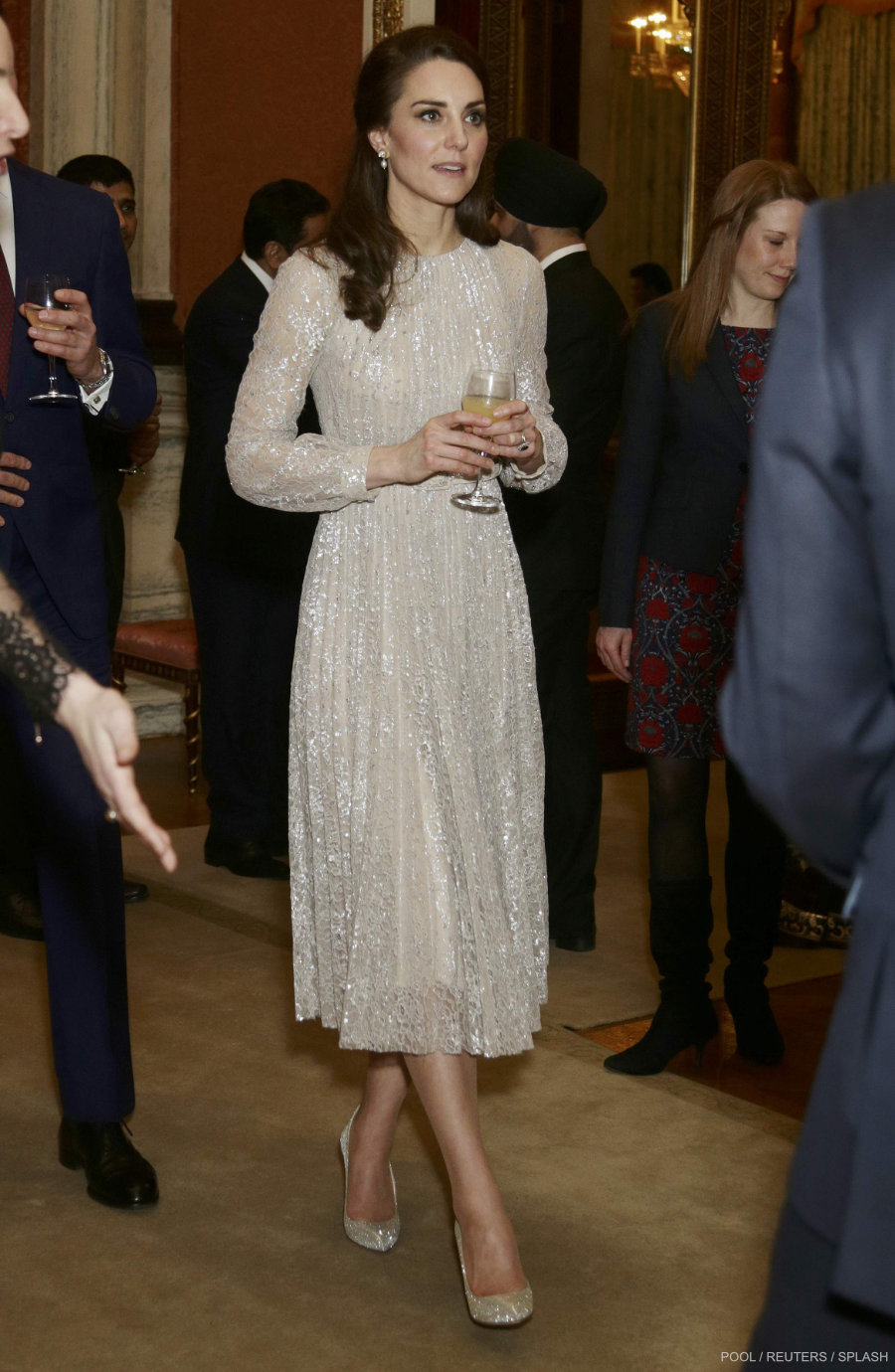 On the 27th of February 2017, Kate joined other members of the British Royal Family at Buckingham Palace to launch the UK-India Year of Culture.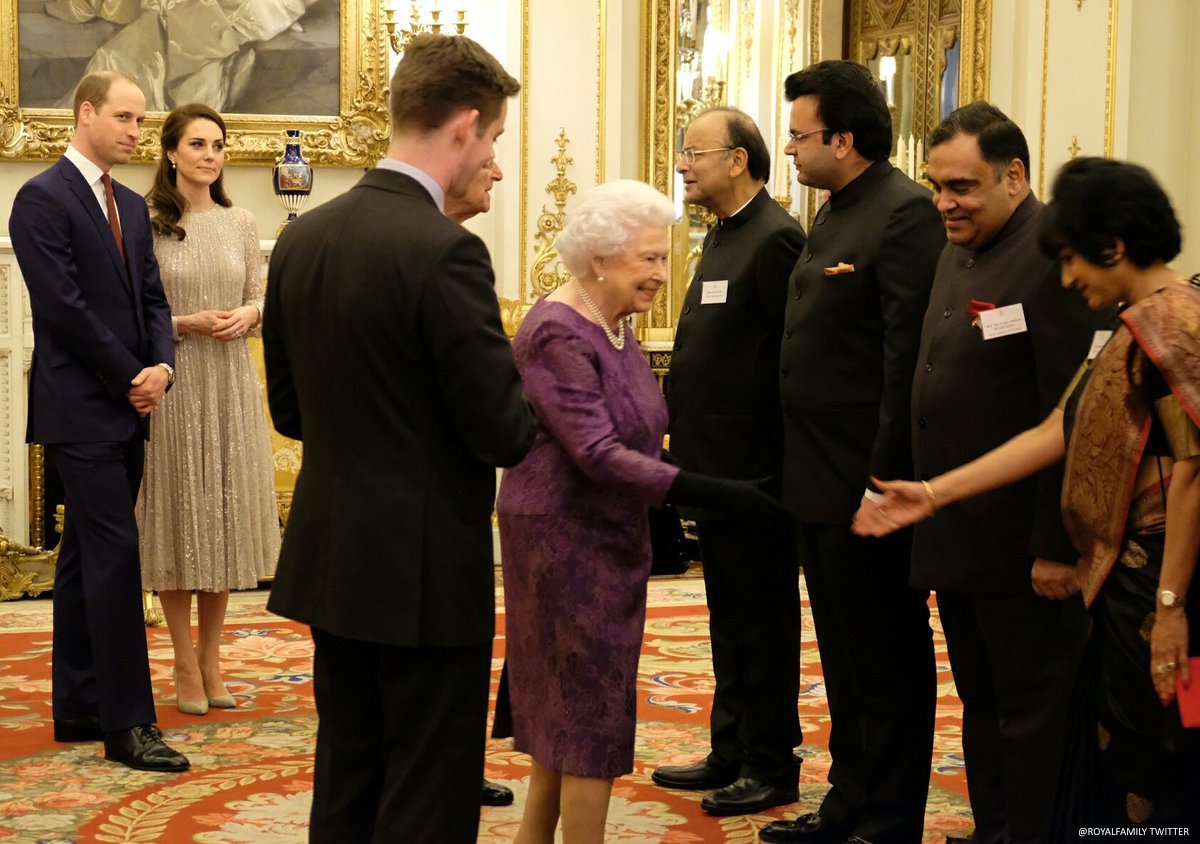 The UK-India Year of Culture celebrates the two countries' deep cultural dies and the 70th anniversary of India's Independence through a year-long programme of events and exhibitions which will take place in both countries.
The reception brought together the best of British and Indian culture and creativity, represented through a range of high profile guests with an interest in both countries. The attendees include guests from the fields of performing arts, fashion, food, literature and sport such as Kunal Nayyar, Neha Kapur, Ayesha Dharker, Kapil Dev, Rio Ferdinand, Anoushka Shankar and Joe Wright.
During the reception, there was a display from the Royal Collection, which included items from previous royal visits to India, and Indian gifts and manuscripts from the Royal Library.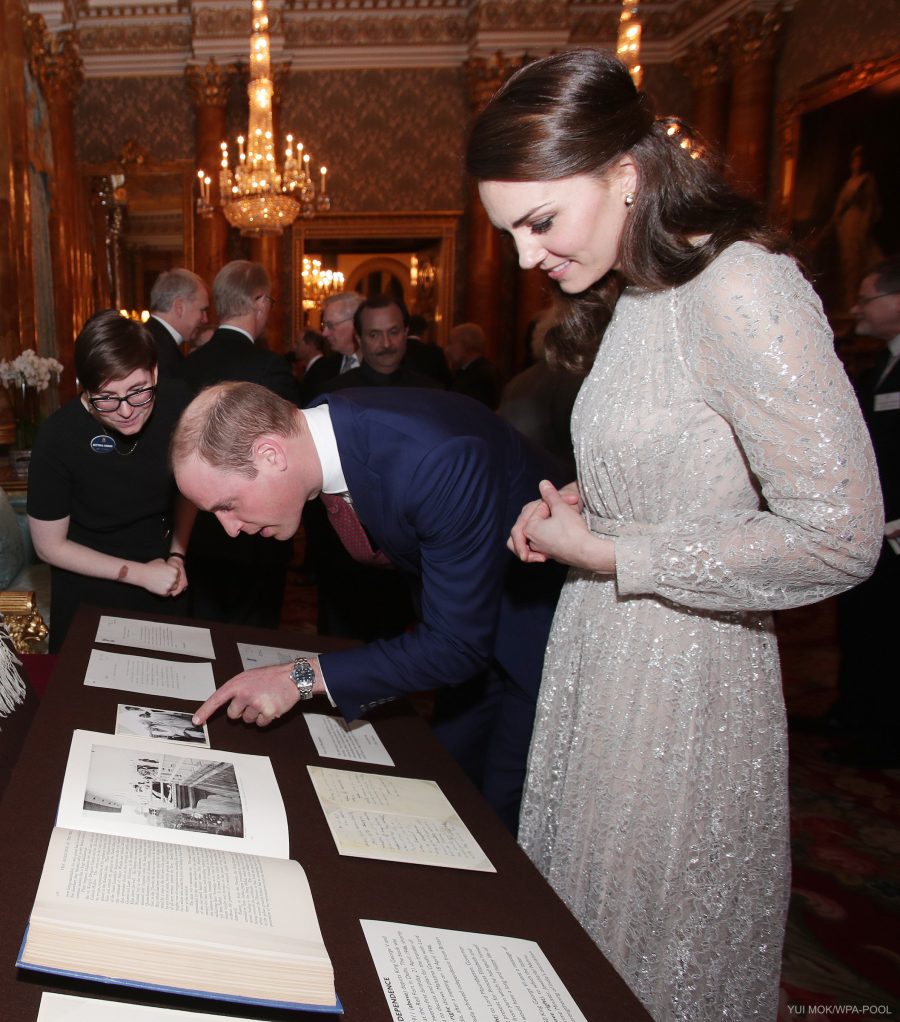 Kate's outfit:
Kate chose a glittering dress by Erdem for the evening's event.  It's the designer's Rhona Metallic Floral Lace Dress.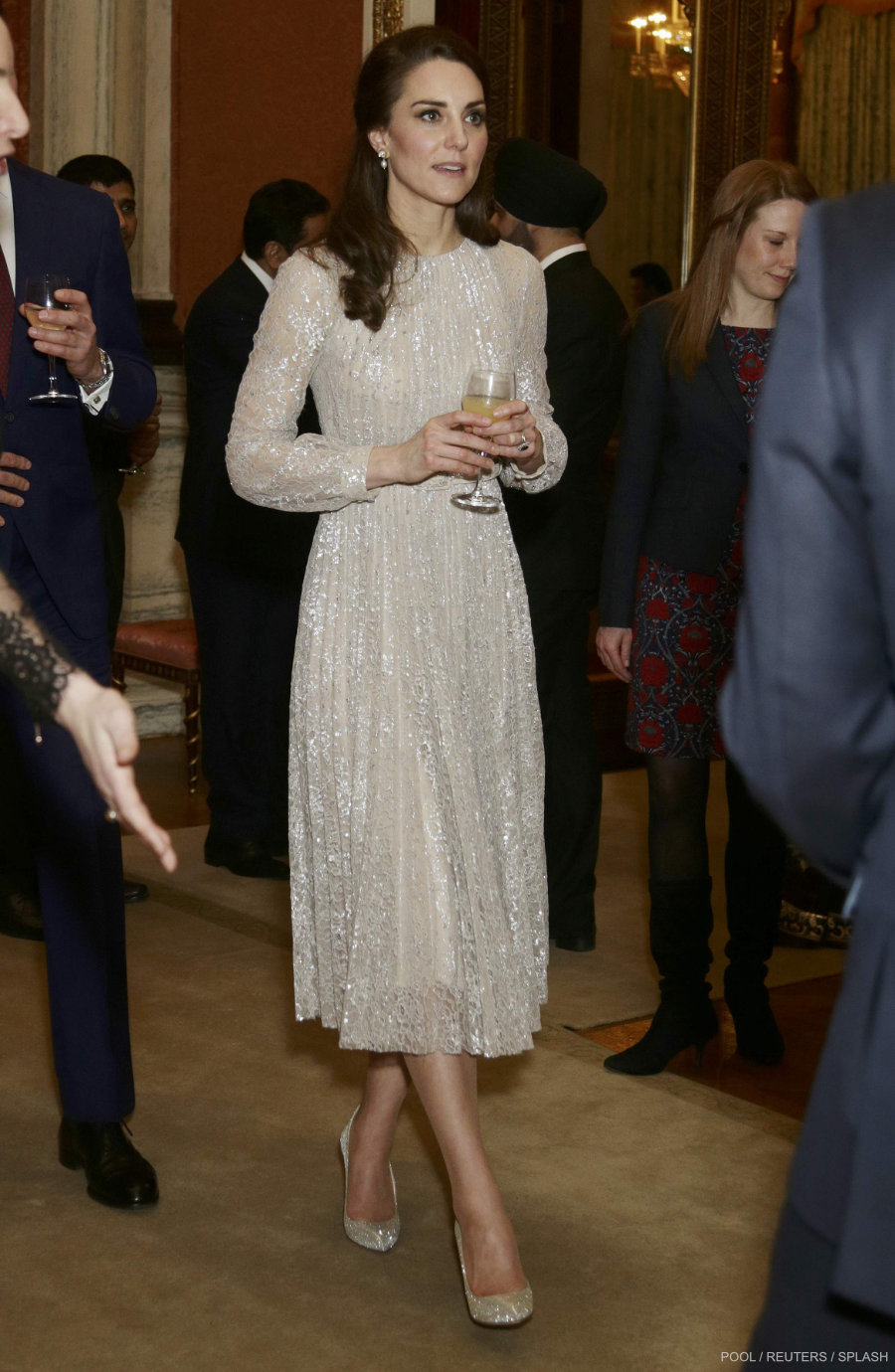 The pleated dress is made from eye-catching metallic lace.  It features a round neck, semi-sheer sleeves, button cuffs and a belted waist.  Here we show the dress at MyTheresa.com –
Kate wore a new, dazzling pair of shoes.  They're by Oscar de la Renta.  They're the Platinum Lamé Cabrina Pumps.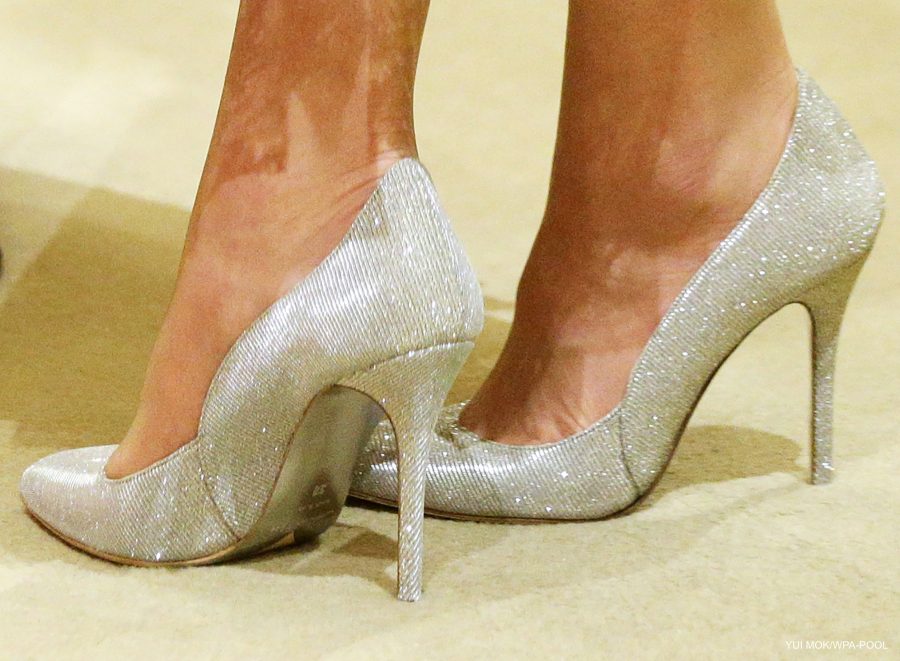 Oscar de la Renta have reworked their "enduringly classic" Cabrina pumps for the new season with a glistening platinum lamé fabric. The shoes are made in Italy, with a 100mm heel, a pointed toe, scalloped sides and a raised back.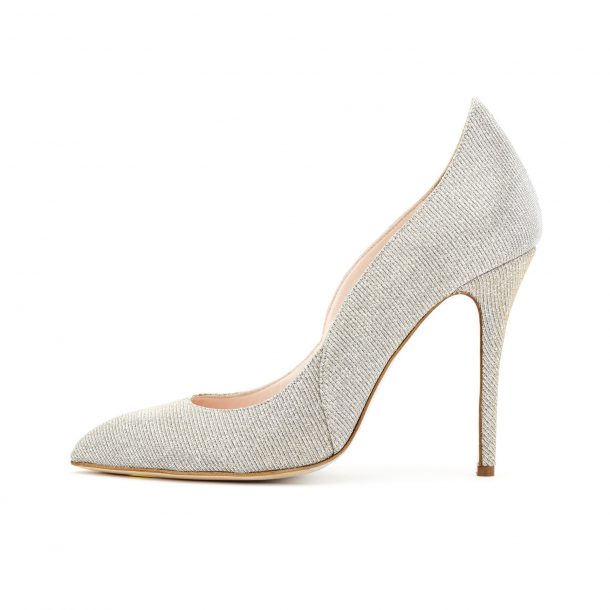 The Palace confirmed Kate wore a new pair of earrings by Indian designer Anita Dongre.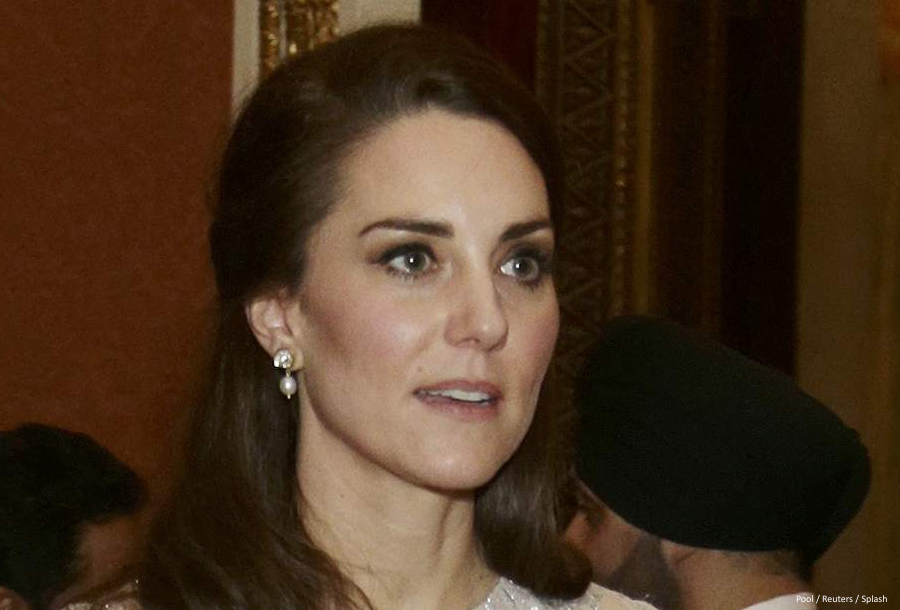 You may recall Kate wore a modified version of one of the designer's dresses for her visit to India in 2016.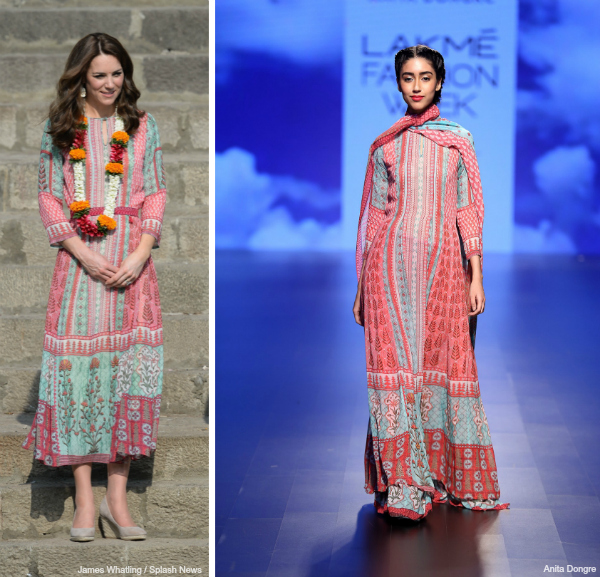 According to The Times of India, the earnings were handcrafted and custom designed for Kate from the designer's Pinkcity line.