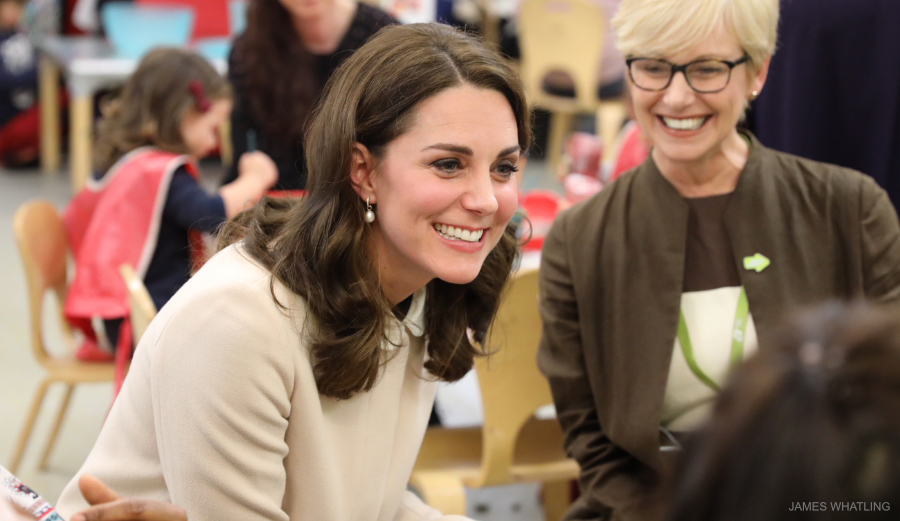 Tuesday, 14th November 2017 —The Duchess of Cambridge (Kate Middleton) visited the Hornsey Road Children's Centre in London.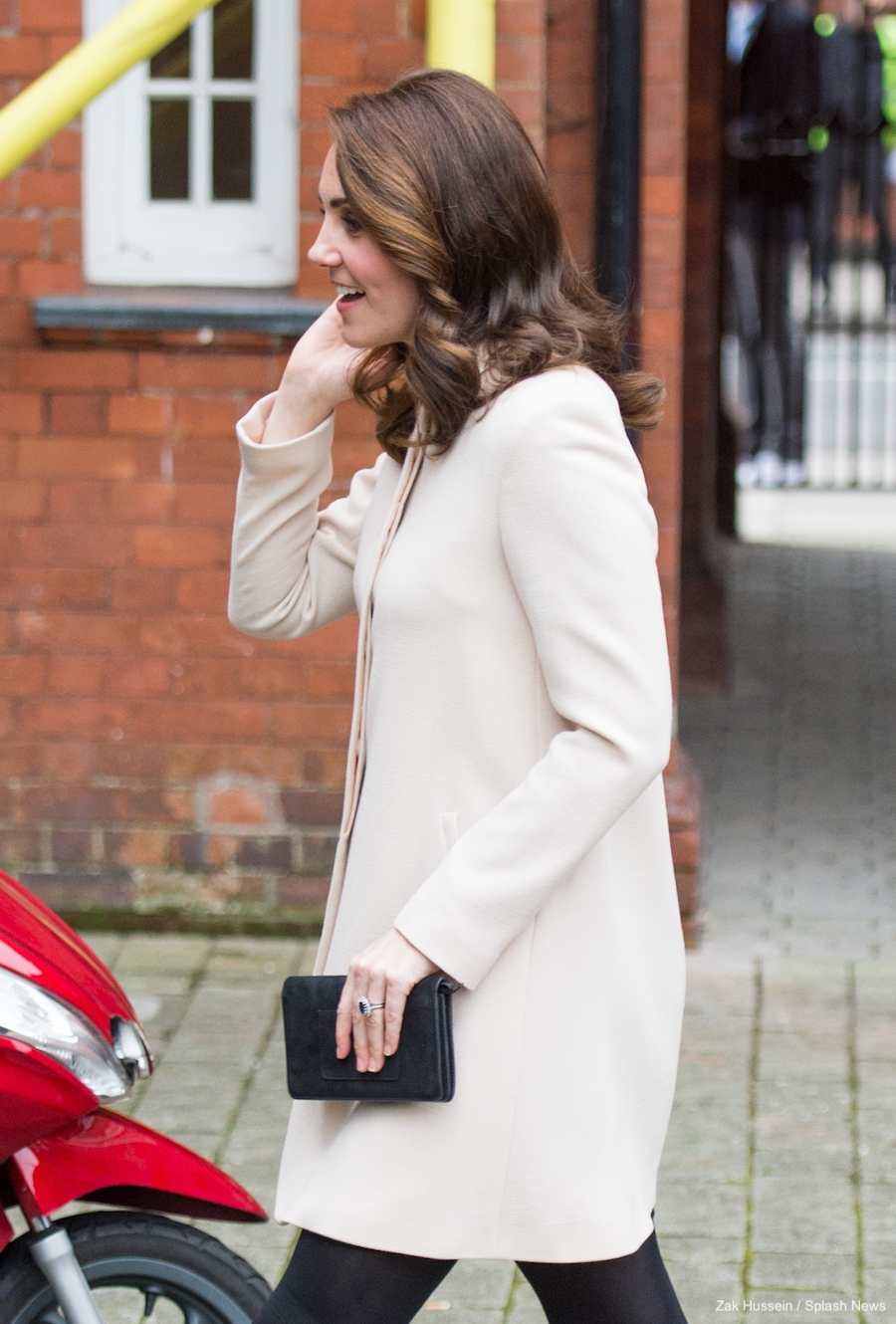 Pregnant Kate was supposed to visit the centre earlier in the year but sadly, she had to cancel due to her extreme morning sickness, Hyperemesis Gravidarum.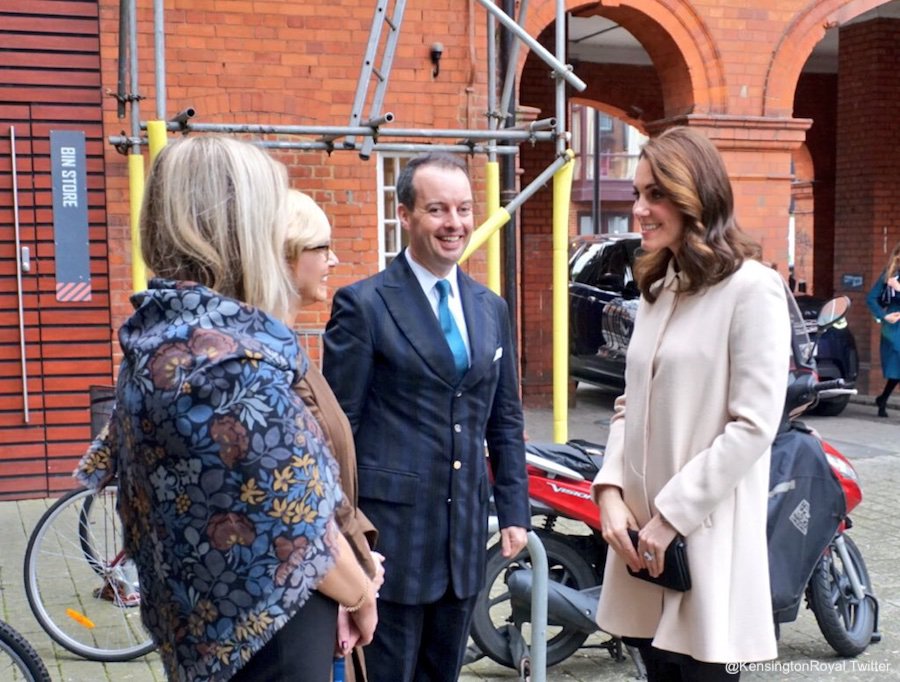 The Hornsey Road Children's Centre provides childcare, family support and outreach services in the Holloway area of Islington, London. It offers a welcoming environment for expectant and new mothers and an outlet for children to play. It provides vital care and mental health support to parents, as well as offering antenatal and postnatal services.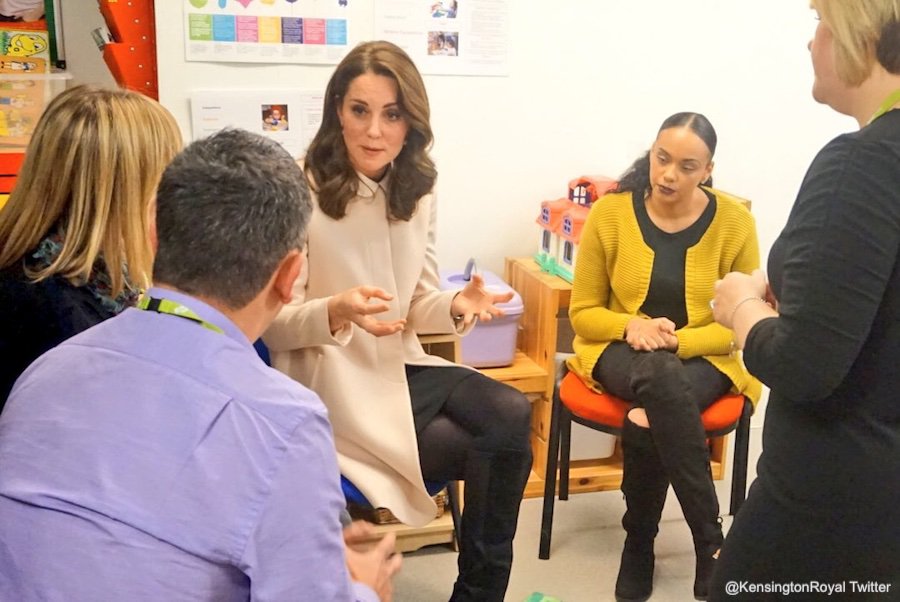 During the visit, Kate witnessed some of the valuable family and parental support services which are delivered at the Centre, including those offered by the charity Family Action, of which the Queen is Patron.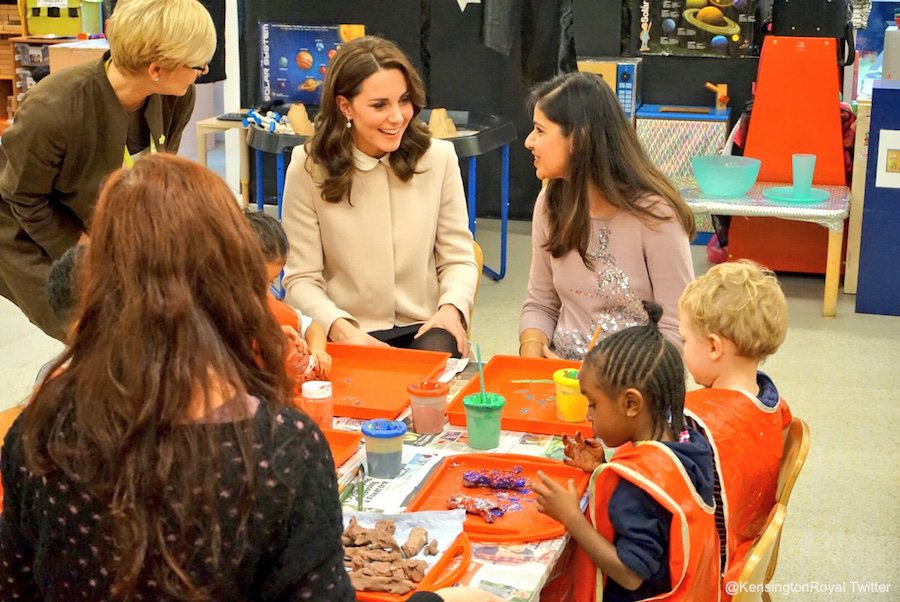 Family Action is one of the UK's biggest providers of early intervention services for families and children, transforming lives by providing practical, emotional and financial support. It works with over 45,000 families through over 130 community-based services and aims to strengthen families and communities, build skills and resilience, and improve the life chances of children and adults across the UK.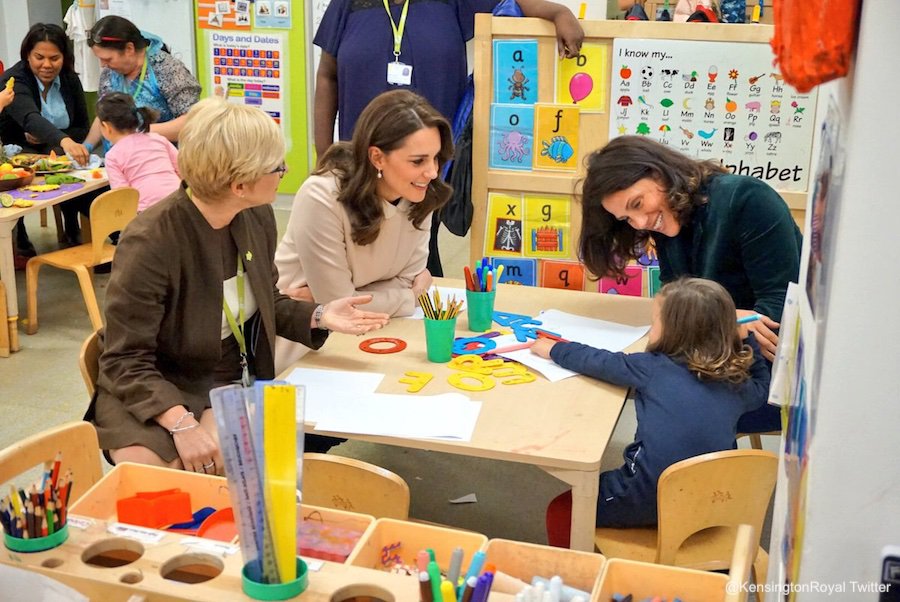 Kate spoke with some of the some of the personal experiences from parents who have benefited from the charity's support, and volunteers who are supporting them.
From Family Action's press release:
Parents and children supported by the charity and Bright Start Islington were thrilled to be introduced to the Duchess and were able to share their experiences. Staff from both Family Action and Bright Start Islington also met the Duchess and they were delighted to present the range of Early Years' services provided at the centre and in particular Family Action's perinatal support work.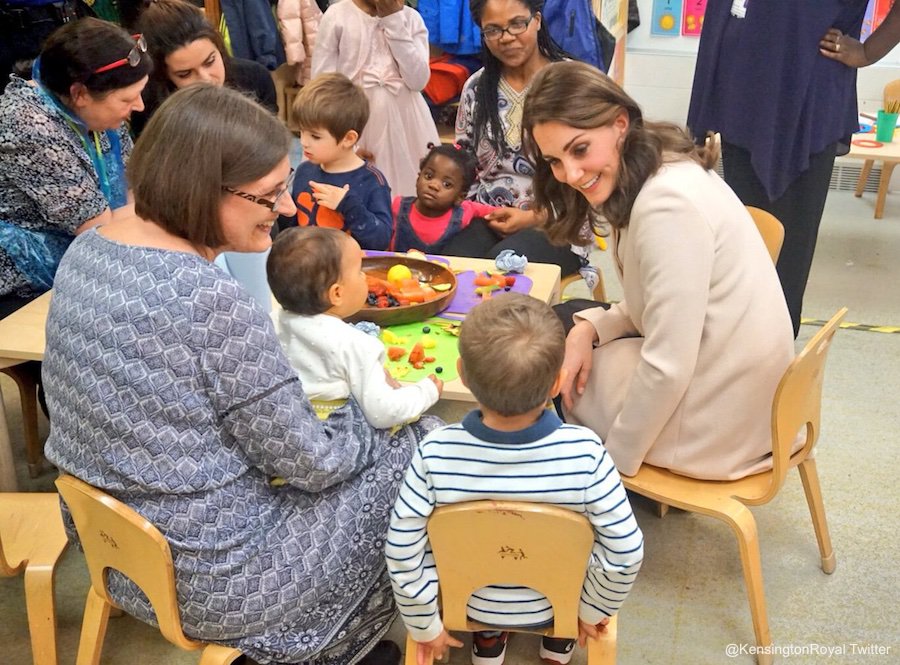 Kate also learned more about Family Action's perinatal mental health services, which operate nationwide.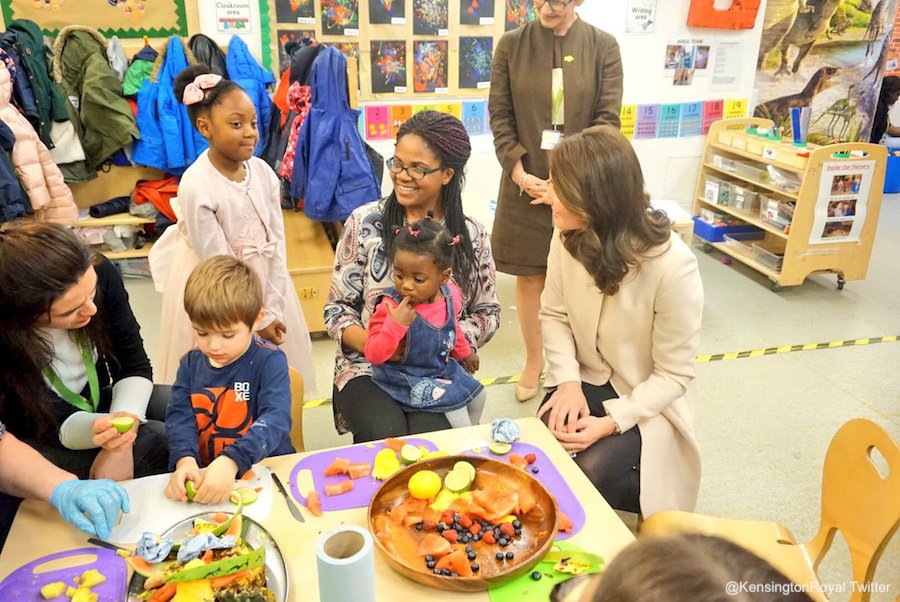 More from the press release:
Family Action's perinatal services work with women who have mental ill health before or following the birth of a baby. The charity offers a professionally supervised volunteer befriending service that makes a very positive difference both to mum and baby and to the wider family too.
Kate's outfit:
Kate wore her cream-coloured Goat Redgrave Coat paired with her black and white Topshop Contrast Collar Dress.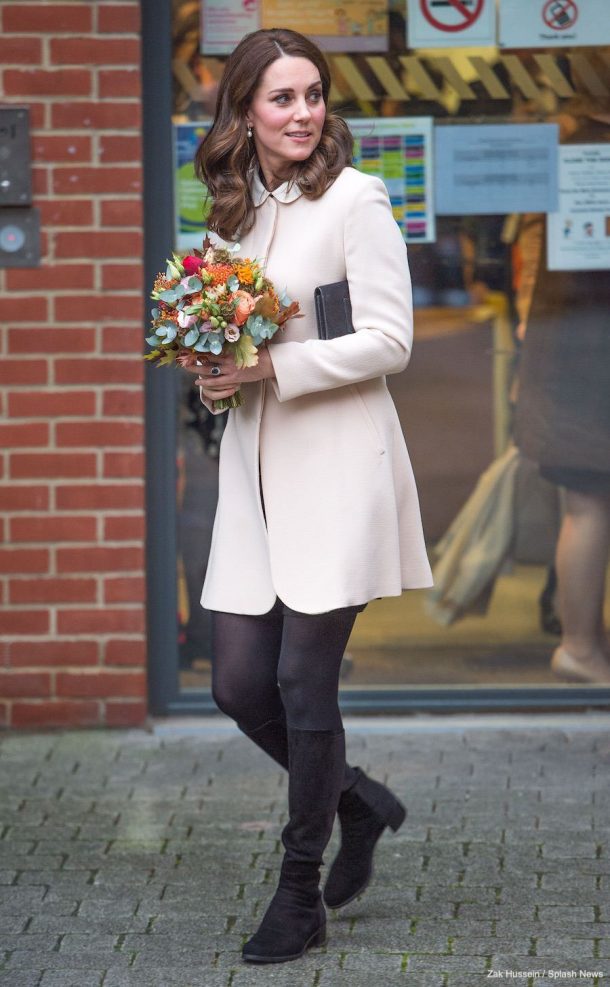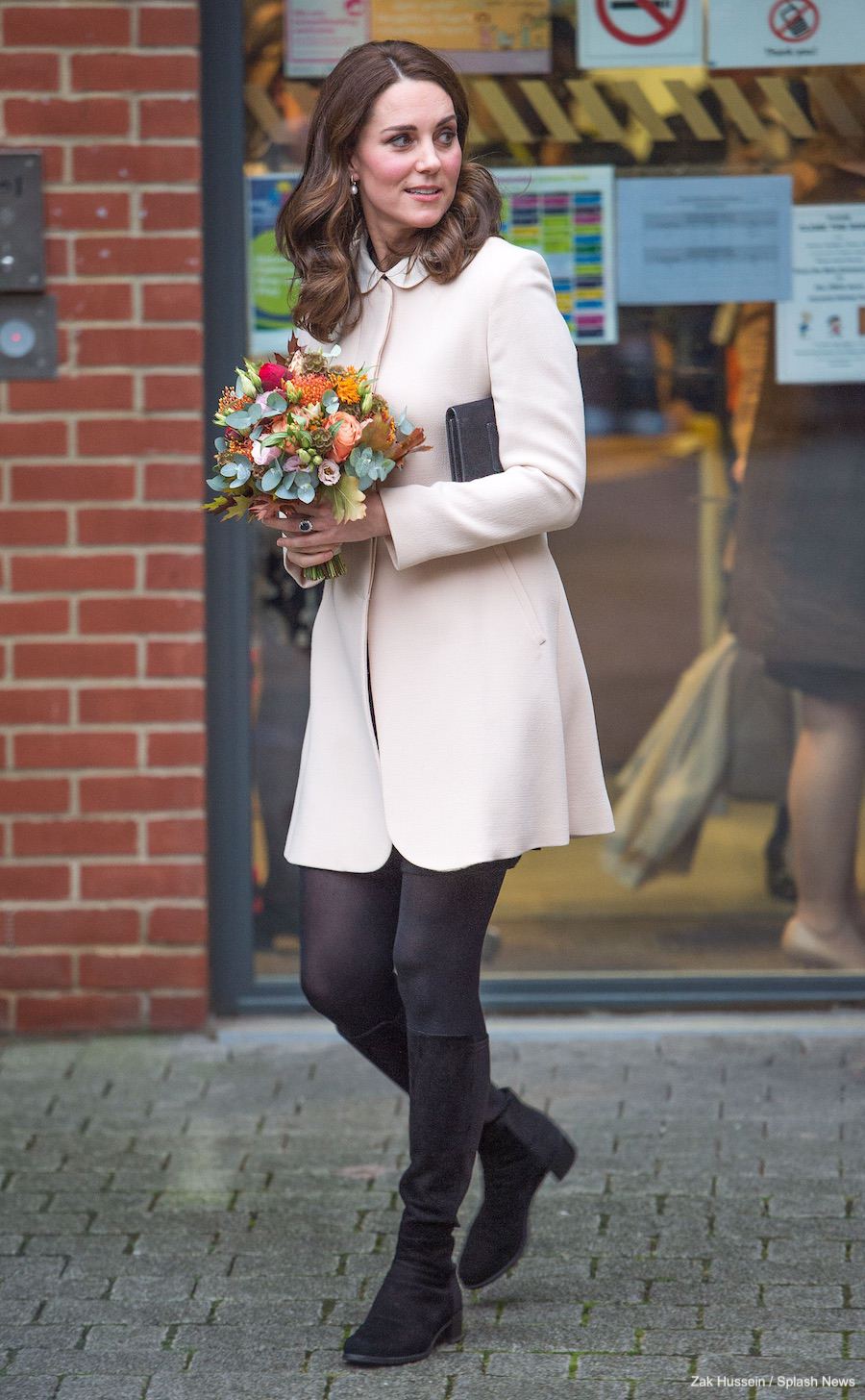 The coat is a collarless A-line design made from 100% wool.  Kate wears the 'Nude' colourway.
As of November 2020, the coat is still available to purchase and retails for £620 GBP.  There are two other colours available too and they are on sale.  Click here to shop.
Kate's black and white dress is from Topshop.  It's a shift dress with a mini length skirt, contrasting white peter pan collar and short sleeves. Below, we show Kate wearing the dress during a previous engagement.
Regular readers will have noticed Kate wore the same outfit during her first pregnancy (in 2013 during a visit to Child Bereavement UK, pictured below).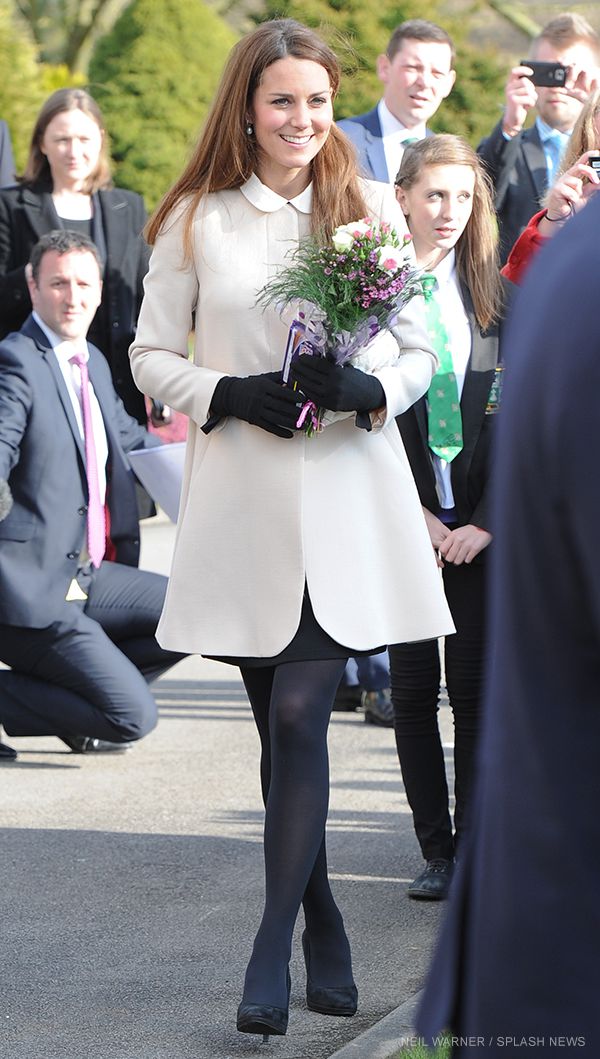 This time, Kate opted for boots instead of heels. They're the Half N Half style by Stuart Weitzman for Russell & Bromley. The stretch knee-high boots feature a block heel. The front section is made of black suede leather. The back panel is made using the company's trademark stretch fabric. The boots cost £455 (around $603). Here's a closer look at them on Kate: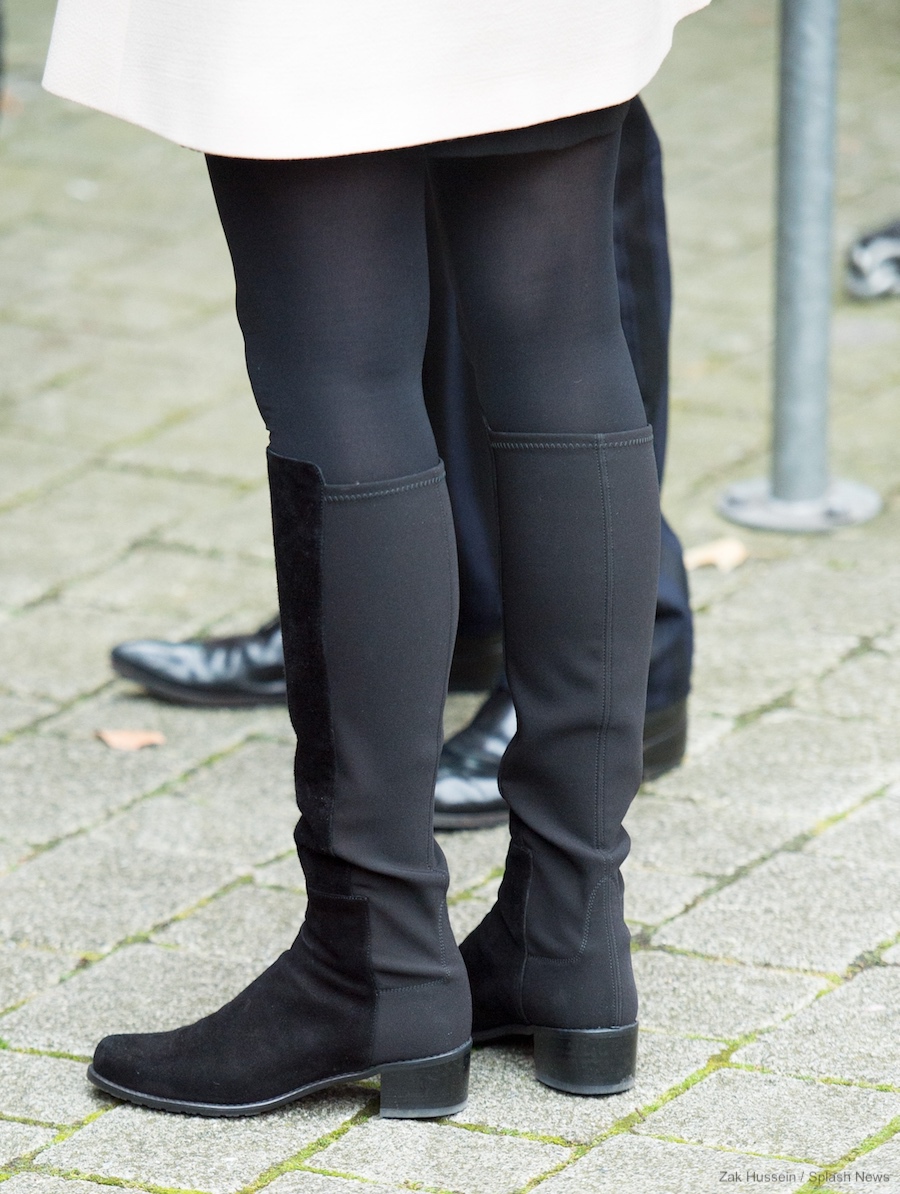 Kate's earrings are by Annoushka Ducas. They're the jewellery designer's Classic Baroque Pearl Drops. They're made from freshwater pearls, which are suspended from 18ct gold rings. Kate wears her pearl drops on gold and diamond hoops by Kiki McDonough.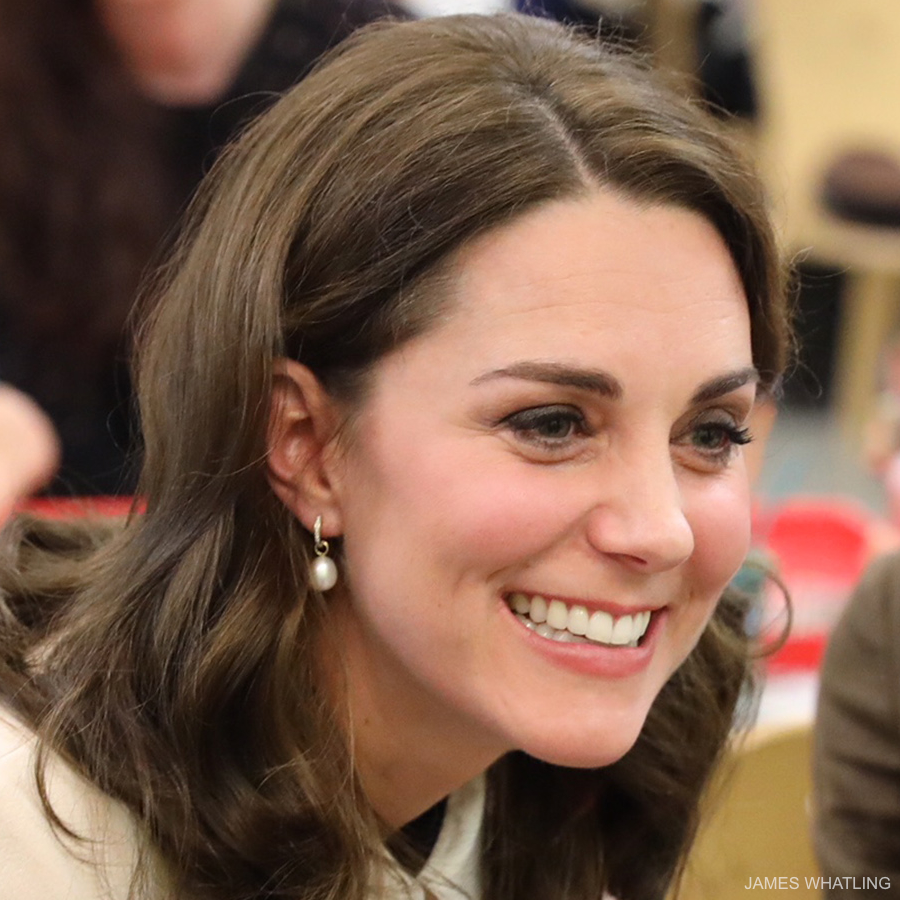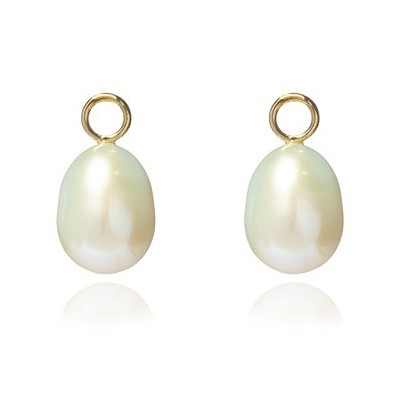 Although Kate's worn these particular earrings since at least 2012, they remain available for purchase on Annoushka's website.  They cost £320 / $420.  Click here to shop.
Finally, Kate carried her Mulberry Bayswater Wallet in black suede (pictured below in black leather). Kate owns the bag in three colours! She's carried it since at least 2011 to my knowledge.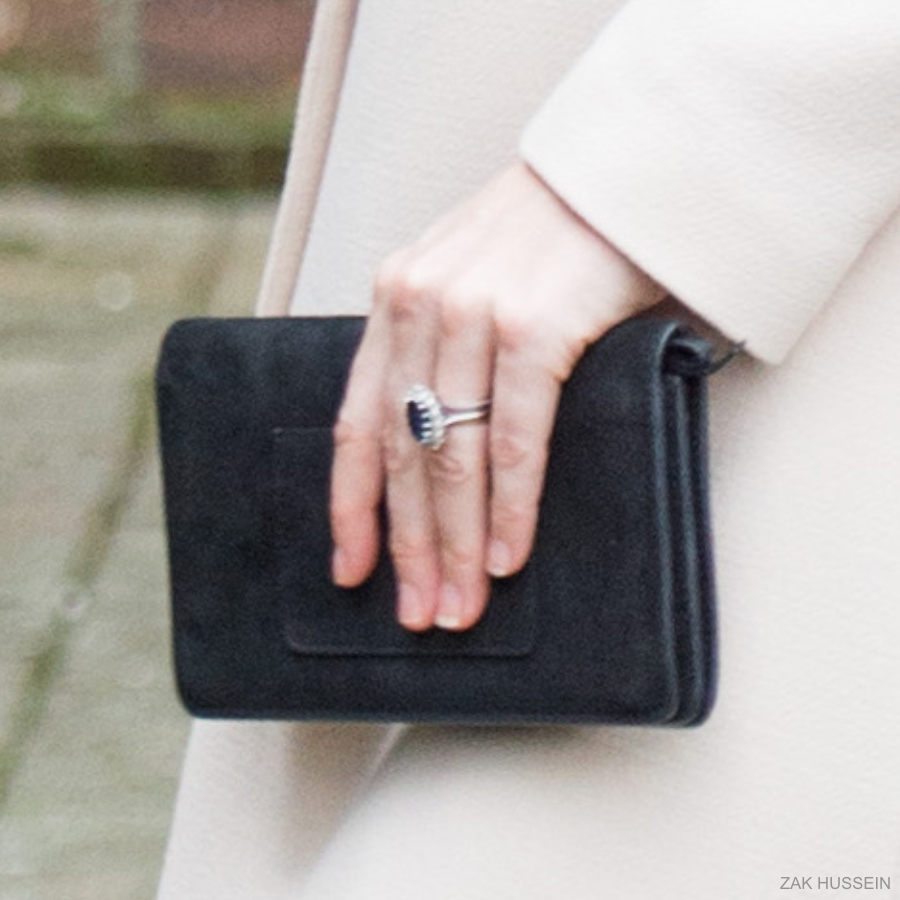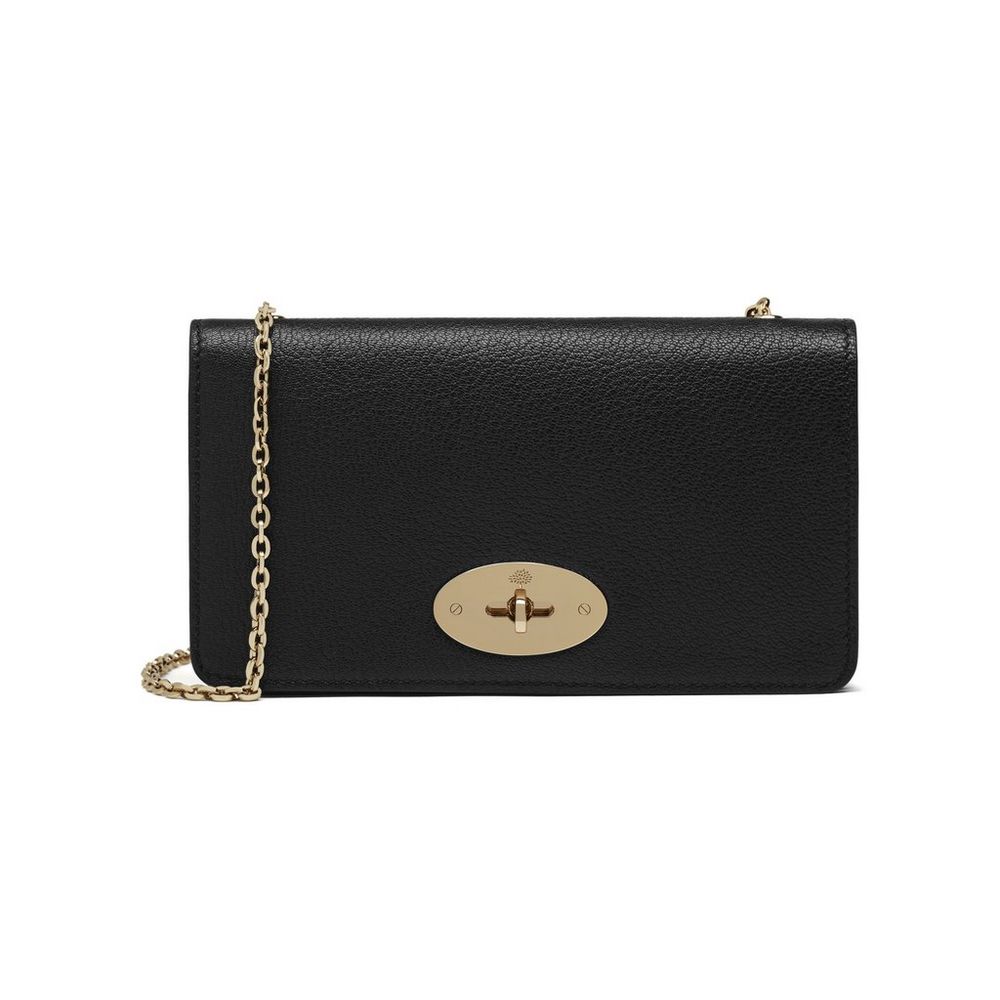 Sadly, Kate's bag is no longer available for purchase.  Mulberry no longer produce the clutch-sized version of the Bayswater bag.  They do, however, stock the "Darley" clutch, a very similar design from their current collection (pictured below).  Perfect if you're looking for something similar.