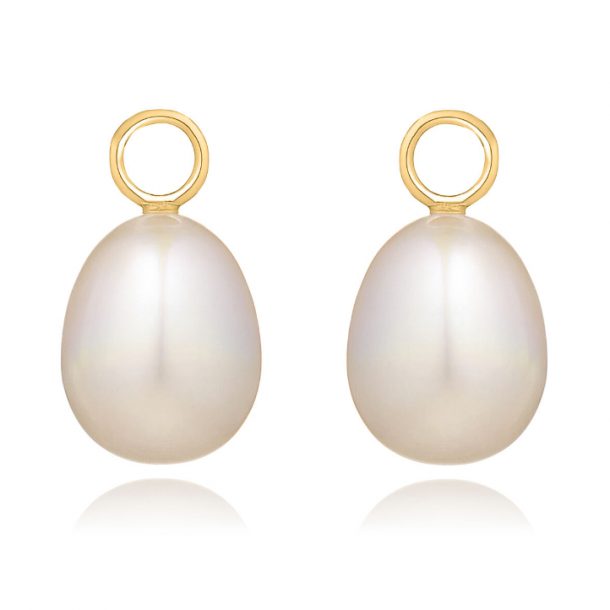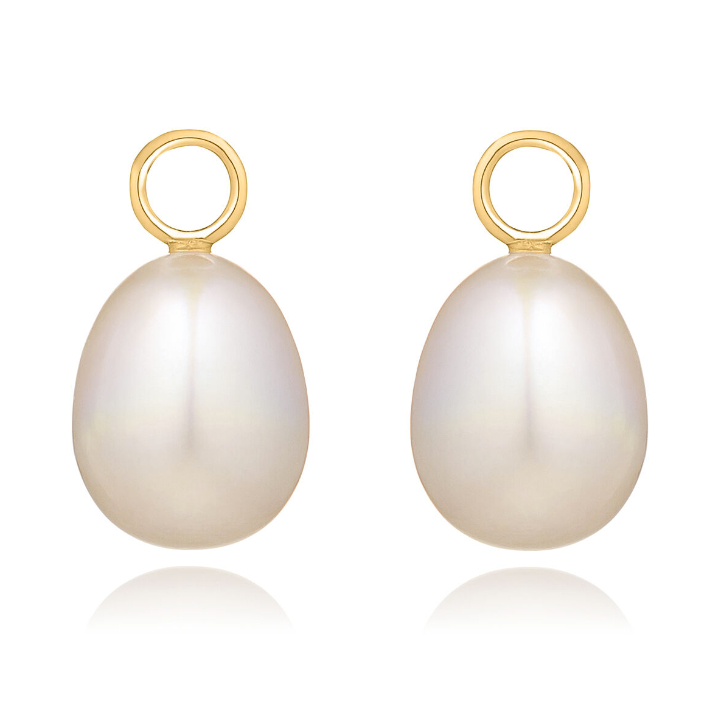 Kate Middleton regularly wears a pair of pearl earrings from jewellery designer Annoushka Ducas.  They're the "18ct Gold Baroque Drops".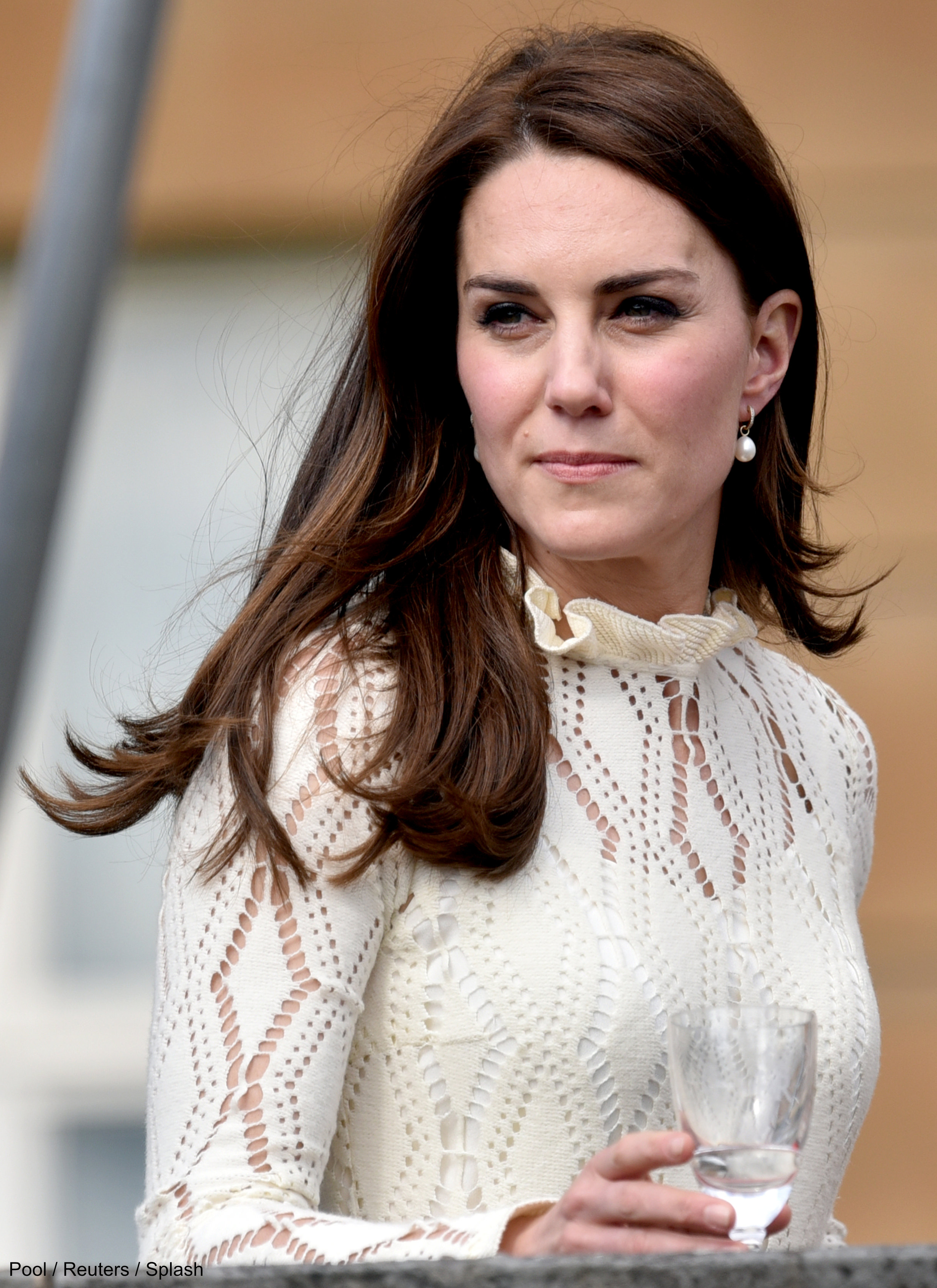 Kate has owned the Annoushka pearl earrings since 2012. She's worn them to around 60 public engagements to date making them one of her most-worn pairs of earrings.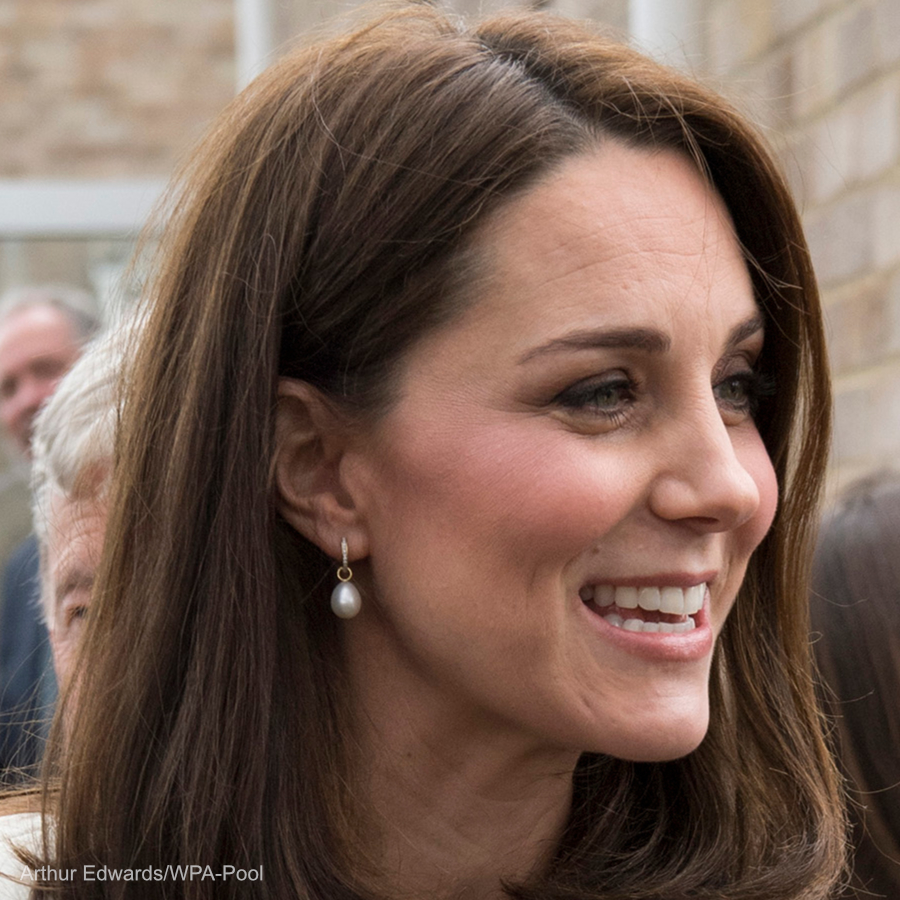 About Kate Middleton's pearl earrings:
The Classic Baroque Pearl Earring Drops are made from creamy white freshwater pearls, which Annoushka selects for their even shape and warm lustre. The earrings are suspended on 18-carat gold rings.
NOTE: The earrings pictured above are hung from Annoushka's Eclipse hoop earrings. Kate does not own these hoop earrings, she suspends her pearl drops from a pair of Kiki McDonough gold and diamond hoops.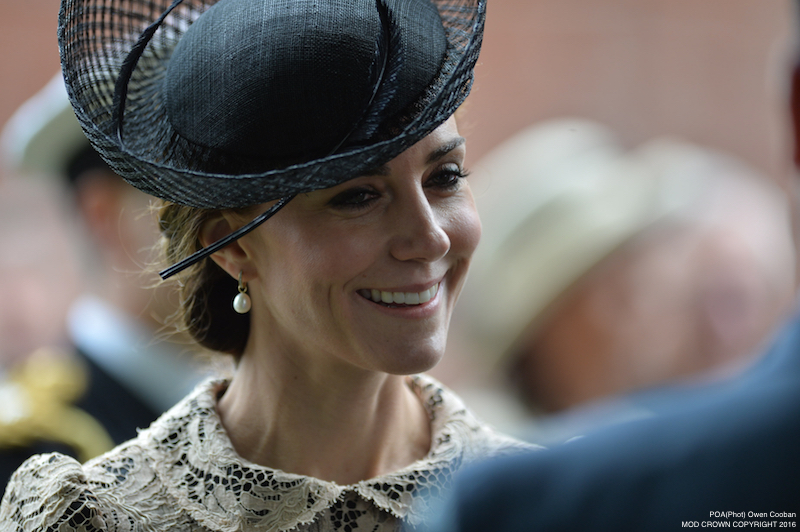 Buying the Annoushka Baroque Pearl Drop Earrings:
If you've fallen in love with Kate's pretty pearl earrings, you'll be pleased to know they're still available to buy! Get them from annoushka.com for £395 / $475 / €380. (Other currencies and worldwide delivery available too.)
Annoushka 18ct Gold Baroque Pearl Earring Drops
Exact match! Kate's had these creamy white pearl drops in her jewellery box for over a decade and they're STILL AVAILABLE to buy! You won't find a more wearable pair of earrings, they work with every outfit and occasion. Find them on the designer's website:
More information about the earrings:
Product code: 020354
Drop: 10mm
Height: 15mm
Width: 11mm
Delivery: Free delivery on all orders worldwide!
Returns: Free of charge from the UK.
Does Kate Middleton wear any other jewellery from Annoushka?
Yes, she does. In addition to her Baroque Pearl Drop Earrings, the Duchess frequently wears a second piece of jewellery by Annoushka, a diamond eternity ring from the designer's Eclipse collection.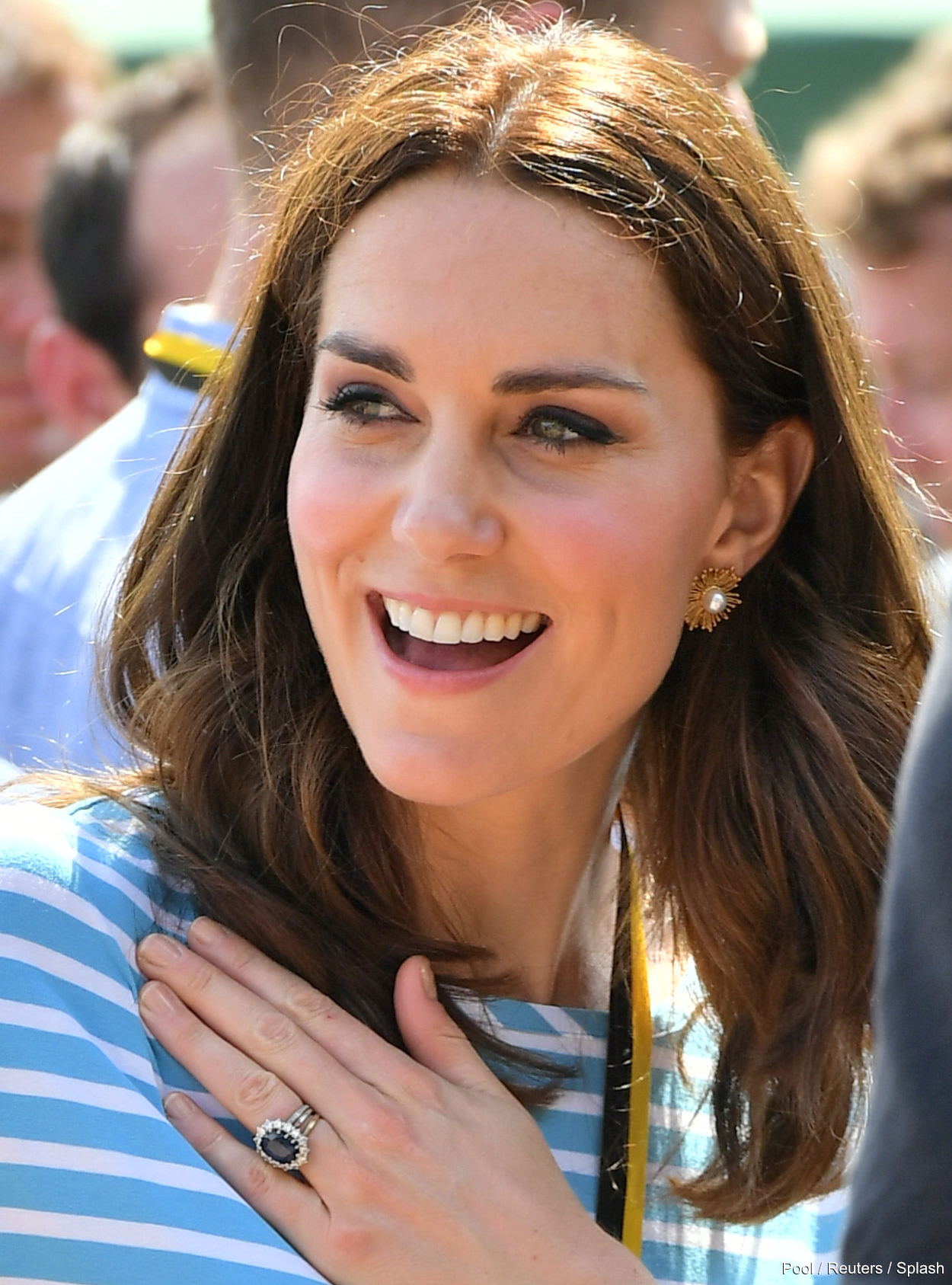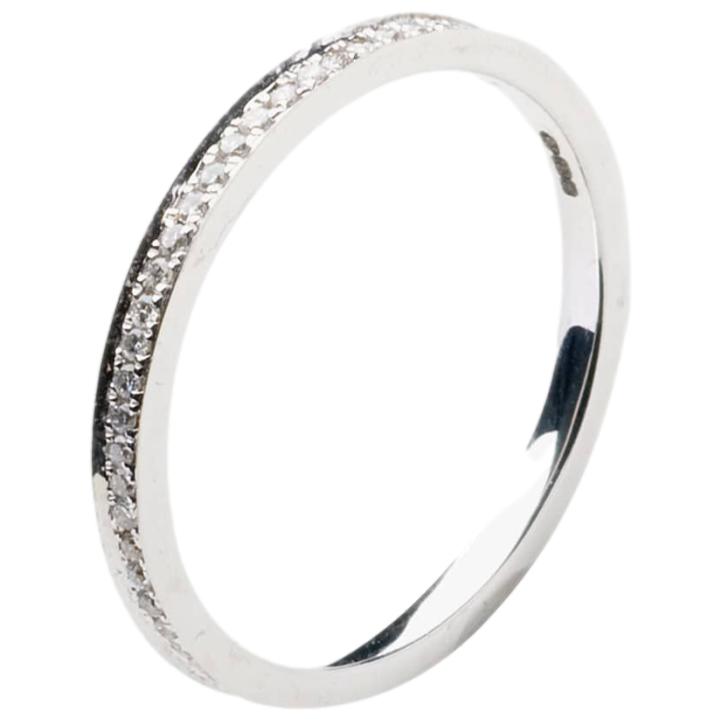 Annoushka Eclipse Diamond Eternity Ring
Exact match! It looks like Kate added this 18ct white gold band to her jewellery collection in 2013, around the time of Prince George's birth. The hand-set diamond ring can be worn alone, as an eternity ring, or styled within a stack.
This stunning ring is made from 18ct white gold and features brilliant cut micro-pavé white diamonds with a cumulative weight of 0.23 carats.
About Annoushka Jewellery:
Annoushka is run by Annoushka Ducas MBA, one of the country's leading fine jewellery designers. If you follow Kate's style, you'll know that she regularly wore Links of London jewellery in the early years of her marriage—Annouska founded Links of London along with her husband John Ayton back in 1990.