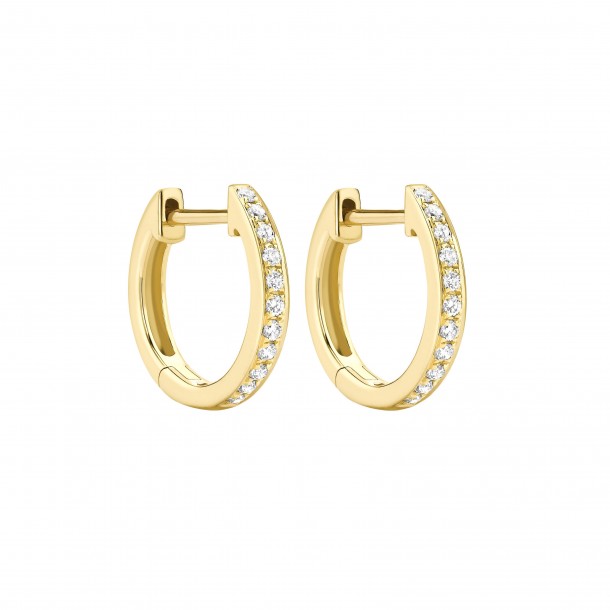 Kate Middleton owns a pair of Kiki McDonough's Classic gold and diamond hoop earrings.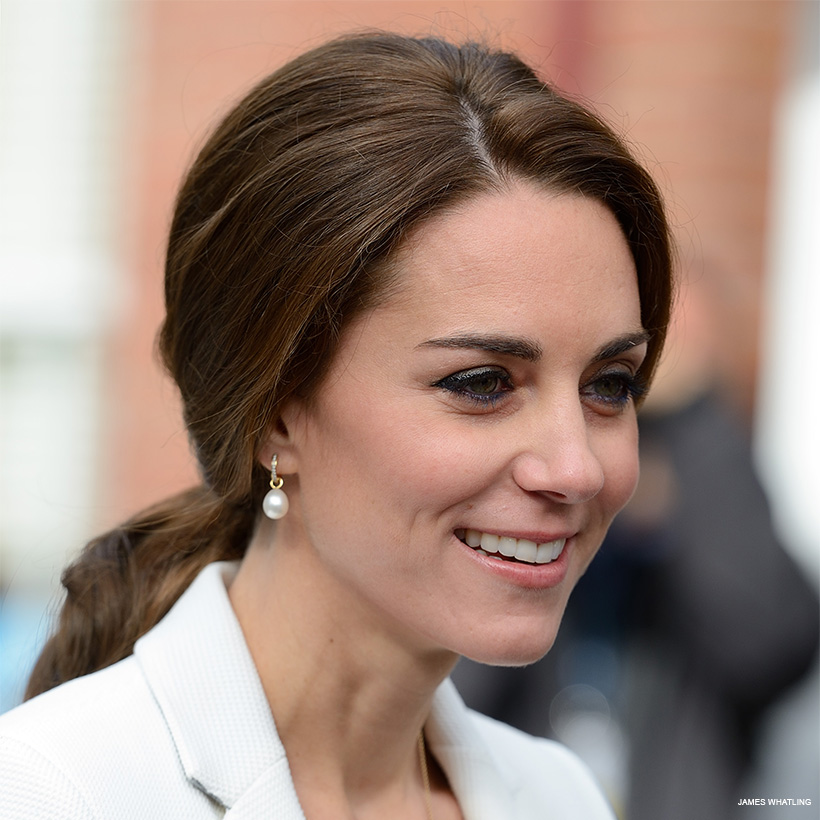 We know she's owned them since at least 2012. She often wears them with her Annoushka pearl drops (pictured above and below).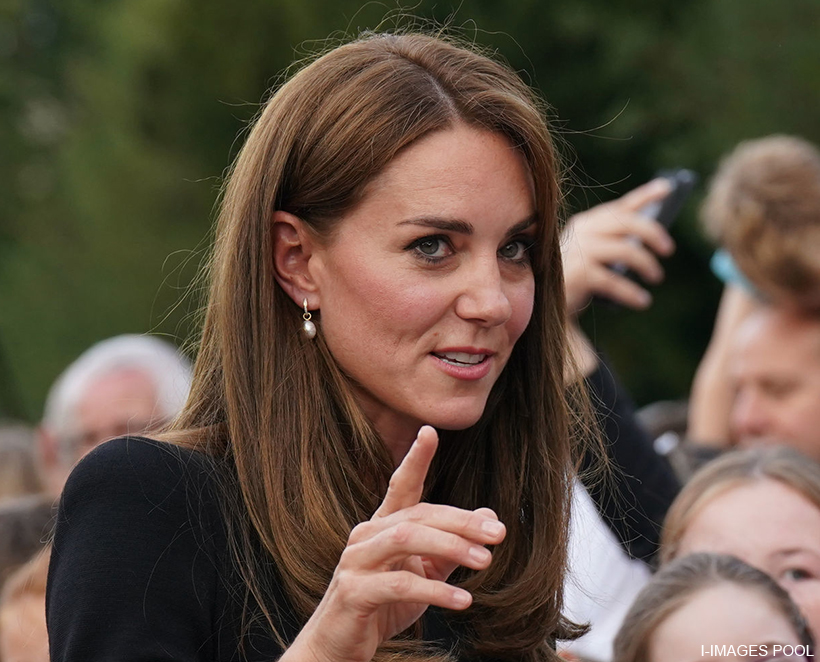 She also wears the earrings with three pairs of Kiki McDonough detachable drops: the Green Amethyst Ovals (pictured below), Green Amethyst Cushions and Yellow Citrine Cushions.