Regal-looking jewels without the price tag? Yes please.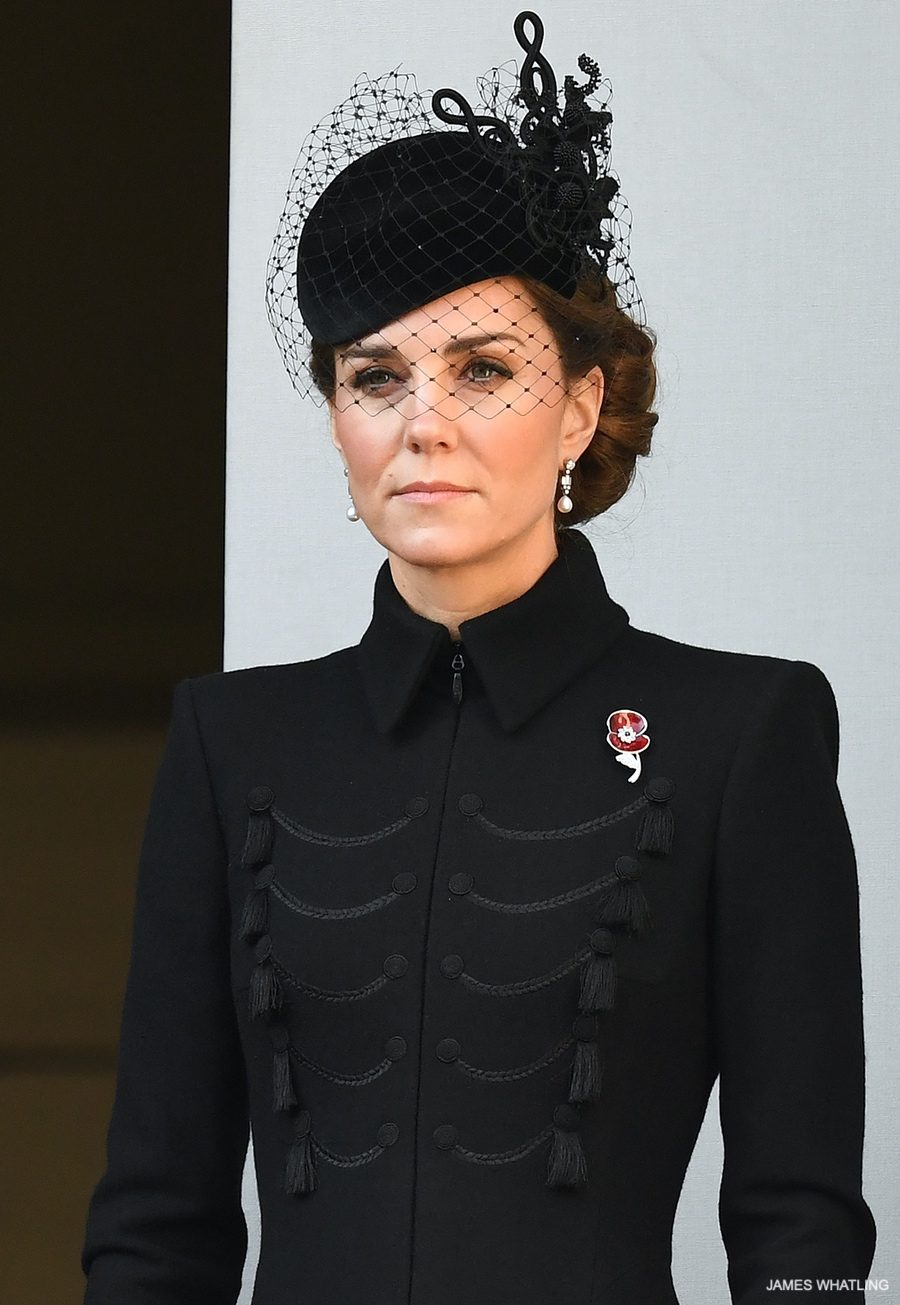 It's come to my attention that L.K. Bennett's designers have raided the royal gem vault for inspiration this season (figuratively, of course). While looking through the British brand's website, I spotted a few items that are dead ringers for popular pieces worn by the Princess of Wales.
First up, these brilliant Art-Deco inspired earrings. They're a fantastic 'RepliKate' for The Queen's Bahrain earrings that Kate's worn regularly since 2016 (pictured above on Kate at the 2019 National Service of Remembrance). Look at these beauties: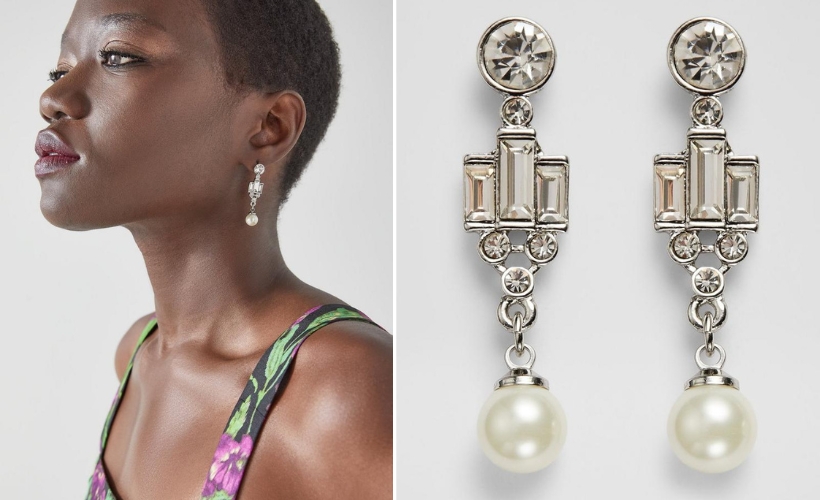 Kate borrowed the Art Deco earrings from the late Queen in 2016 and continues to wear them to this day. The pearls used in the heirloom earrings were gifted to then-Princess Elizabeth in 1947 as a wedding present from the Hakim of Bahrain (hence the name). The pearls, known for their exceptional quality, originate from the Bahraini pearl fisheries, renowned for their historic pearl diving industry. I wouldn't like to estimate what they're worth, or what a similar pair would cost to buy….
Meanwhile, the L.K. Bennett dupes are far more accessible, thanks to their synthetic pearls and faux diamonds. Plus, they're currently 30% off for today only. Get for £79) at LKBennett.com.
Next up, a pair of pink earrings that remind me of the morganite double drops Kate first wore in 2017 to her sister's wedding, and most recently, in 2021 to the Earthshot Prize Awards, pictured below:
(The L.K. Bennett earrings are on the left, Kate's Kiki McDonough drops on the right). Both pairs echo a similar aesthetic with their use of soft, blush-toned stones, which give off a feminine and romantic vibe.
I think the statement earrings would complement rather than overshadow any ensemble. Shop the at LKBennett.com for £39.
Onto the next pair of earrings. I think L.K. Bennett were inspired by an Erdem design Kate wore back in 2019:
(Again, L.K. Bennett on the left and Erdem on the right.). While not identical, there are plenty of similarities between both pairs, namely the decadent design that no doubt appeals to those with a penchant for vintage-inspired luxury.
The L.K. Bennett earrings offer a more accessible yet equally stylish alternative to the Erdem (which are no longer available to buy). The red crystals provide a pop of colour that can add a bold statement to any outfit. They're versatile, wearable for both day and night occasions.
Find them at LKBennett.com for £69.
Let's finish off with one final pair of earrings, which I think were inspired by Kiki McDonough's Cushion Drops – they're certainly a perfect RepliKate if you're looking for an affordable dupe. Kate most recently wore the Cushion Drops to visit RNAS Yeovilton, back in September (pictured below):
(The L.K. Bennett pair are on the top, the Kiki McDonough pair are below.) I think the similarities are pretty obvious here—we have a rich coloured cushion-cut stone suspended from a sparkling hoop. Of course, the L.K. Bennett pair use synthetic diamonds and gemstones, which means they can retail for a more affordable price.
Get them for £49 at LKBennett.com.
—
The brand also stocked a fantastic faux pearl choker that's a dead ringer for the one Kate wears on occasion, but unfortunately, that's sold out now.