Although she's used to having newspapers and websites writing about her, the tables will turn next month as Kate will try her hand at journalism.  Today, Kensington Palace announced that the Duchess will guest edit the Huffington Post's UK website for one day, with a focus on children's mental health.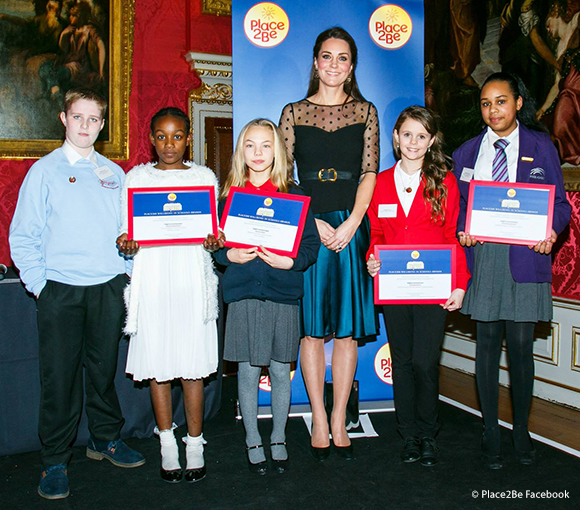 A statement from the Palace:
"The Duchess of Cambridge has made the mental health of young children a key focus of her work in recent years. She is delighted that The Huffington Post will help put a spotlight on this important issue."

"The Duchess will be commissioning contributions from a number of leading figures in the mental health sector as well as from young people, parents, and teachers."

"We look forward to welcoming the Huffington Post team to Kensington Palace next month."
This will be a first for both Kate and the Huffington Post according to the Guardian.  The Duchess is the first person to guest edit the whole of Huffington Post UK website. (Though last year, TV presenter Jameela Jamil guest edited the lifestyle section to mark International Women's Day).
Speaking about the news, Stephen Hull, Editor-in-Chief of The Huffington Post UK added –
"We are thrilled that The Duchess of Cambridge is joining the HuffPost UK team for a day as a guest editor"

"Dealing with mental health issues has been a major editorial focus for us and I'm very excited to be working together on such an important project."
Pictured above: Kate at the Place2Be Wellbeing in Schools Awards ceremony in 2014. Place2Be provide school-based mental health and emotional support services across Britain. Kate is Patron of the charity.