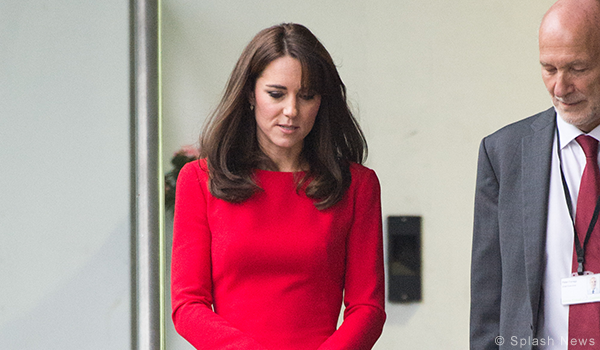 This morning, the Duchess of Cambridge attended an end of term school Christmas party at the Anna Freud Centre, a children's mental health charity based in London.
The Anna Freud Centre Family School integrates mental health support into children's education, helping parents and children support each other.
You may recall the Duchess visited the charity back in September.  It was her first public engagement following the birth of Princess Charlotte.  A photo from that event –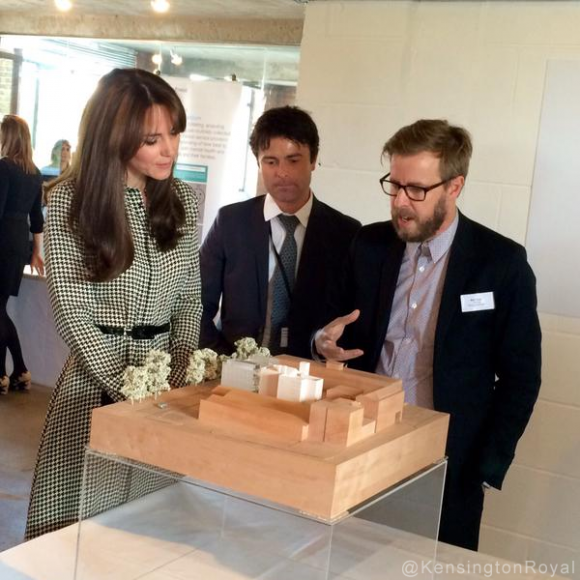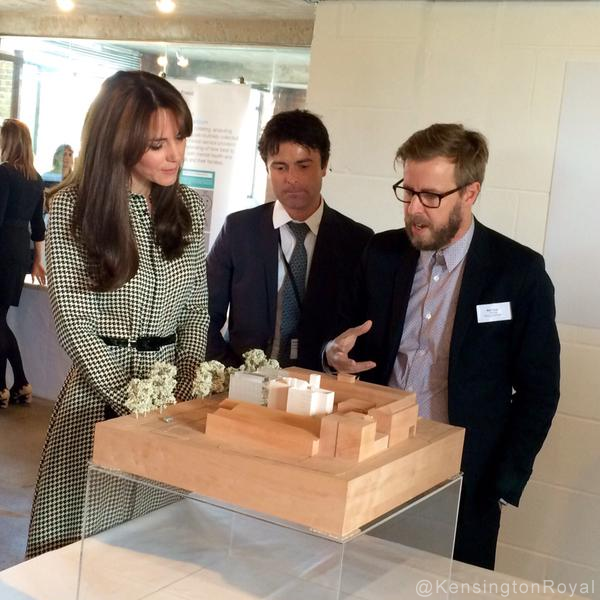 Kate joined in the end of term celebrations at the Christmas party, meeting with families and participating in festive activities specially designed to help pupils reflect on the positive progress they've made during the term.
During her visit, Kate took part in a drumming workshop, she appeared to enjoy the festivities –
Kate drumming with students at the Anna Freud Centre family school. #DuchessofCambridge pic.twitter.com/gyOFaCoSCV

— Kit Bradshaw (@kitbradshaw) December 15, 2015
Kate's outfit:
Kate wore a festive red dress by Alexander McQueen.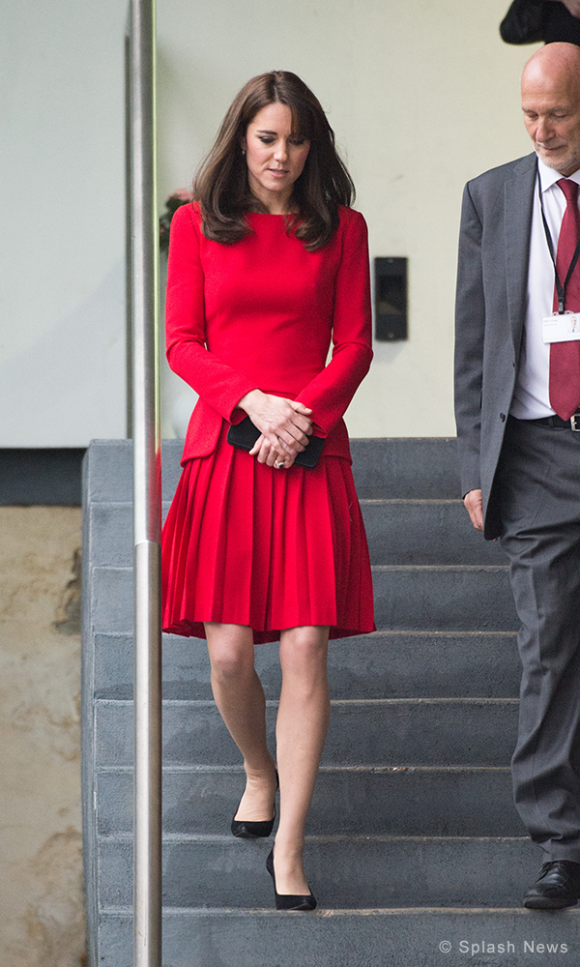 If  you follow this blog regularly, you may recall Kate first wore this dress to the Queen's Diamond Jubilee boat pageant in 2012.   A quick reminder from that day –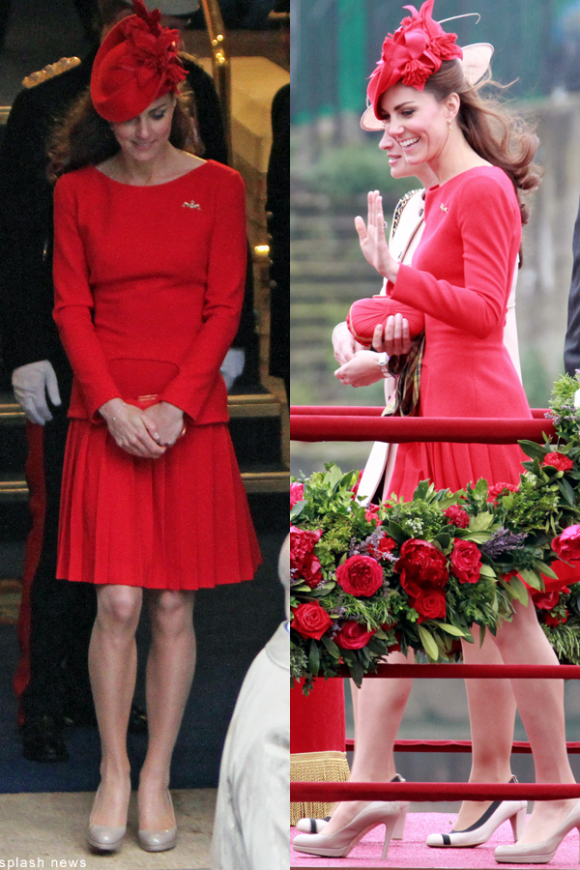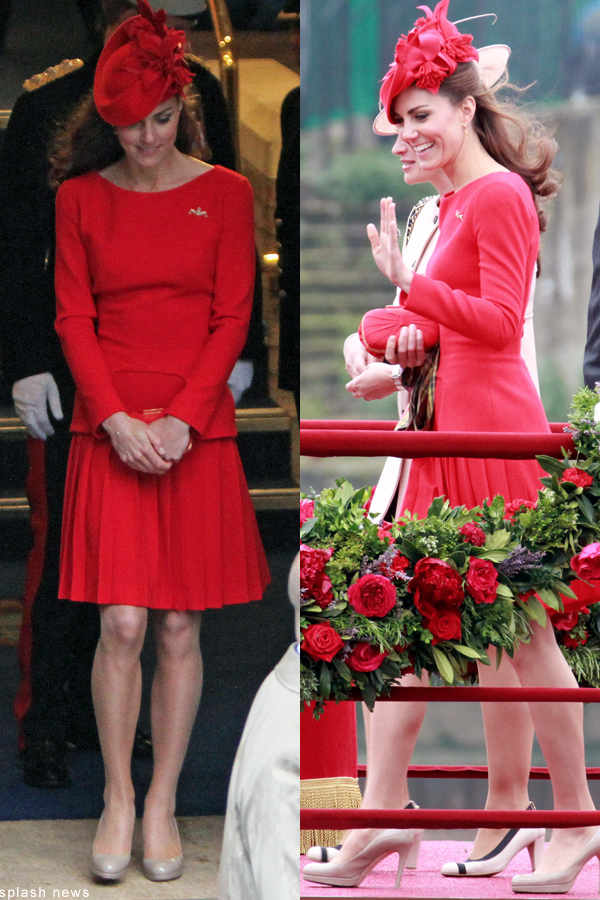 Kate wore the dress again last year, to a reception held in honour of The Royal Academy of Dramatic Art.
It's thought that Kate might have worn the dress again last year too, to a Christmas luncheon at Buckingham Palace.  This is unconfirmed.
Shop Alexander McQueen dresses –
Kate's accessories will be familiar for most of our regular readers – the Duchess has worn these black suede shoes and matching bag to nearly every engagement this winter.
Kate carried her Mulberry Bayswater clutch in black suede.  Below, we show the black leather version: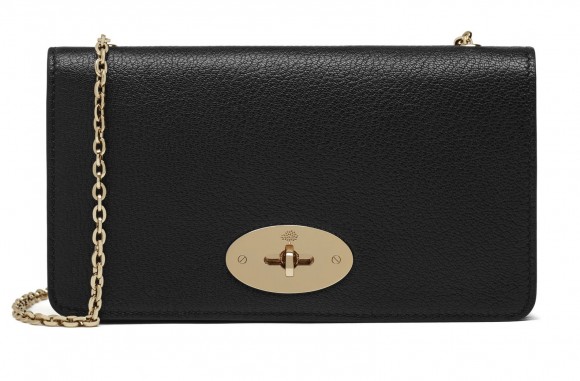 This is a perennial piece for Mulberry, the British brand continually stock the bag in different colours.  Below, we show it in festive gold –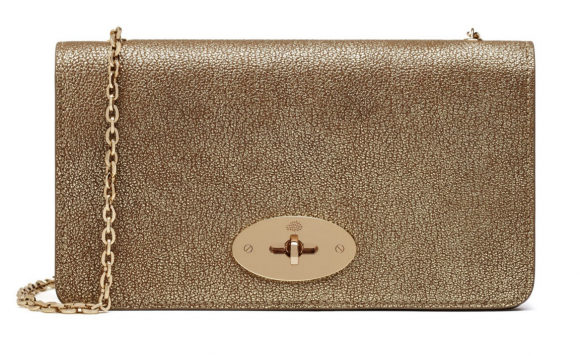 Kate wore her Stuart Weitzman "Power" pumps again.  They're crafted from black suede leather –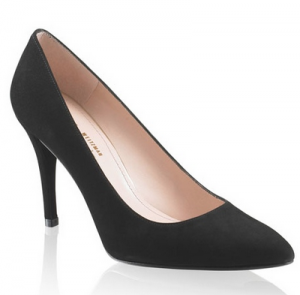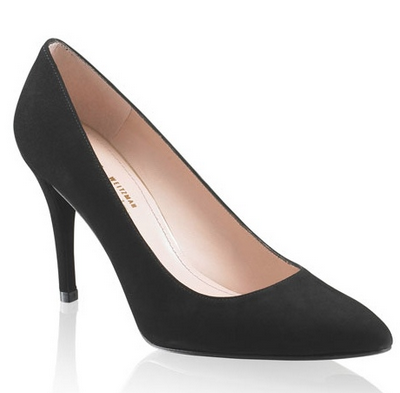 Stuart Weitzman do not currently stock the shoe in black suede, but they're available (and on sale) in red patent.  You can find the shoe in a number of colours at Jildor Shoes (see below) –

Finally, Kate added a little festive glitz to her outfit with her Kiki McDonough "Lauren" leaf earrings.