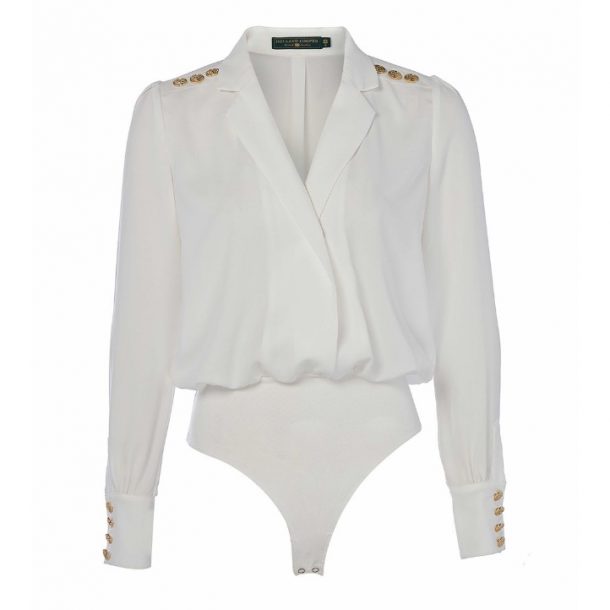 Earlier this year, Kensington Palace shared two videos of Kate Middleton (the Duchess of Cambridge) wearing what appeared to be a white shirt with a notched collar under a blazer.
The piece remained a mystery for a couple of weeks/months until an eagle-eyed fan saw British brand Holland Cooper confirm the Duchess wore their Shirt Bodysuit in both videos! In a post on their Instagram account, they wrote "An incredibly proud moment for the HC team to see the Duchess of Cambridge, Kate Middleton wearing our white Shirt Bodysuit!"
Kate's shirt bodysuit:
Our stunning shirt bodysuit was designed with a day to night concept in mind. Thanks to our nylon elastane thong base, made with our superior knitting technique this ensures our bodies have a flawlessly smooth fit every time. This piece creates the impression of a seamlessly tucked-in blouse. Inverted dart back pleat and signature gold buttons, this well designed shape creates for a flattering silhouette. Style with our Jodhpur Jeans for a casual look or Knightsbridge skirt for a more dressed up occasion.

Holland Cooper
It also comes in black…
Sold out – but try eBay.