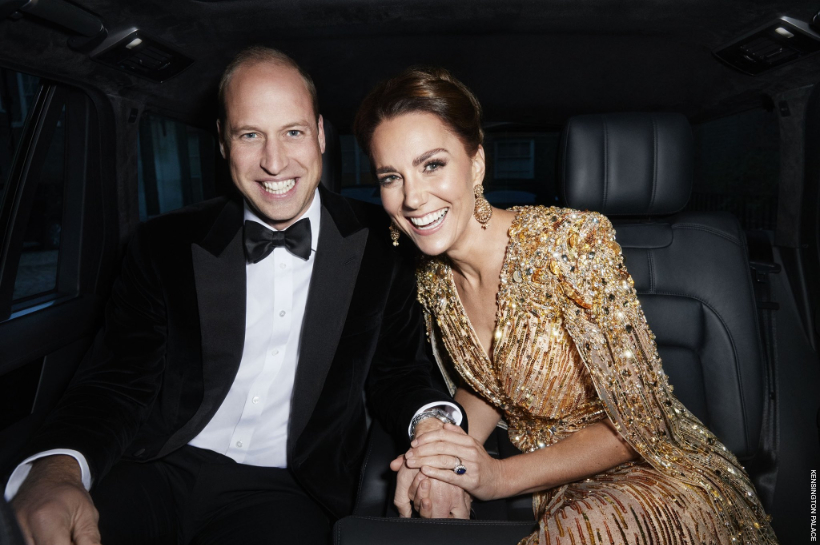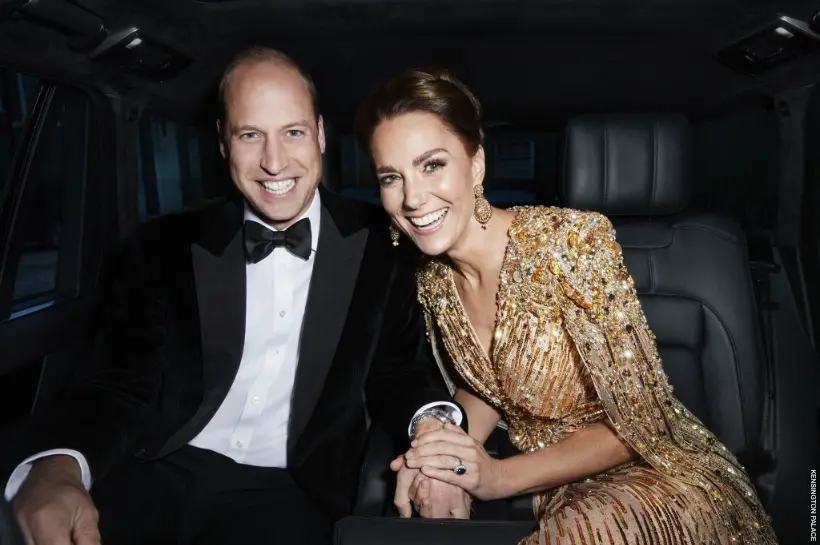 William and Kate surprised fans by releasing an unseen photo to mark New Year's Eve. In the picture, the couple are sitting in a car, either on their way to or back from the James Bond No Time To Die premiere. Kate's wearing her stunning shimmery 'Goldfinger' gown by Jenny Packham. William looks pretty dapper in his tuxedo.
In a social media post accompanying the photo, William and Kate wish "everyone a Happy New Year".
Kate is lovingly placing her hand on William's and the two seem in good spirits with cheesy grins on their faces!
William and Kate attended the premiere back in September. They were guests of honour alongside Prince Charles and the Duchess of Cornwall. A look at the four royals on the red carpet: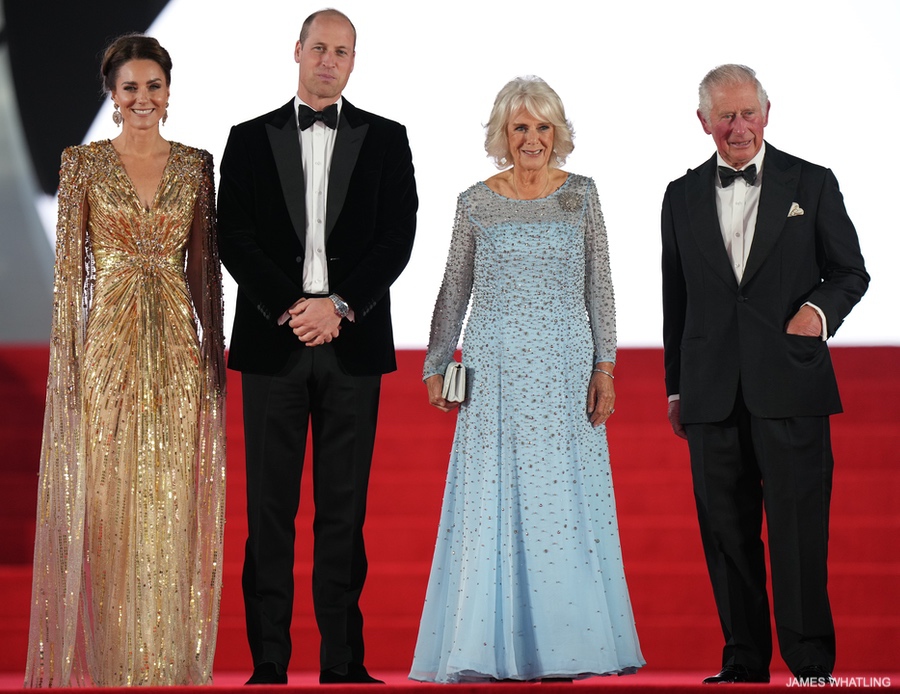 A reminder of Kate's stunning gold gown and matching earrings from that evening: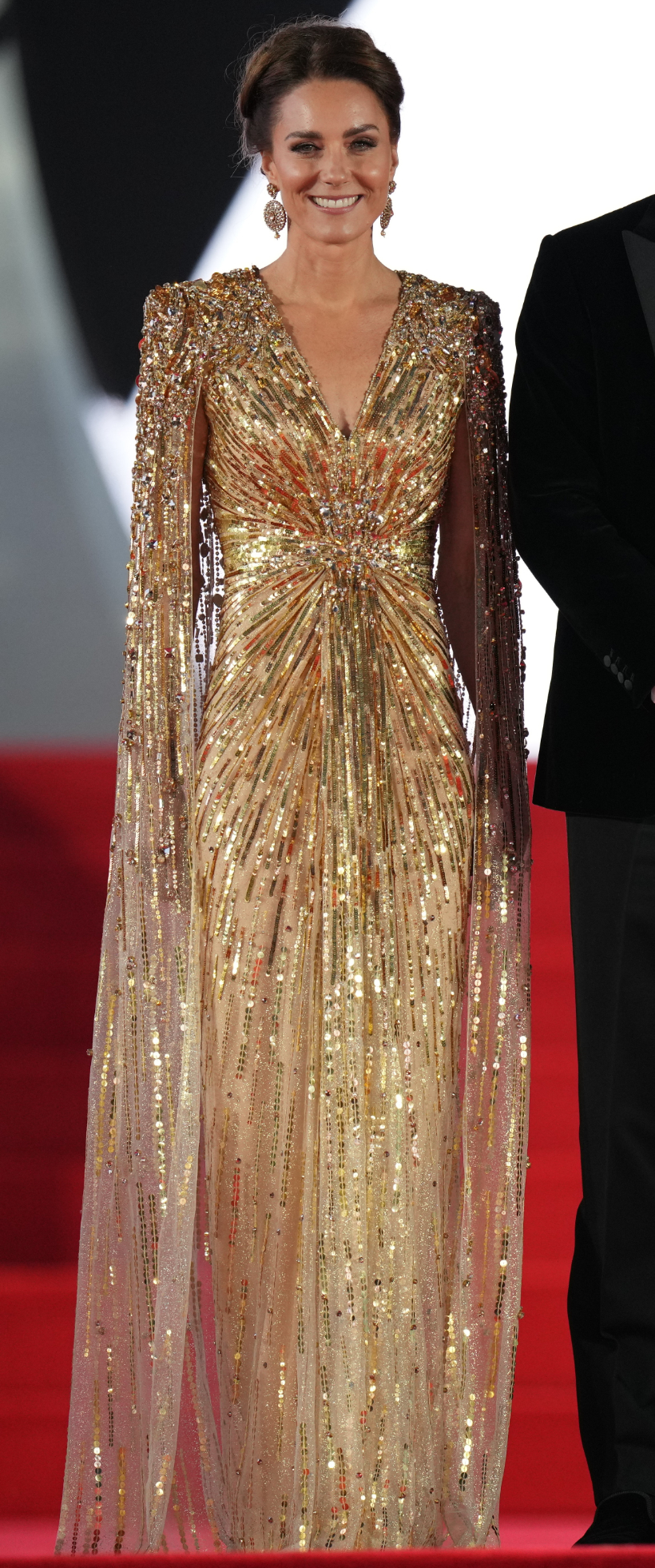 This was the first show-stopping gown Kate had worn in a long time (due to the pandemic). It was by Jenny Packham.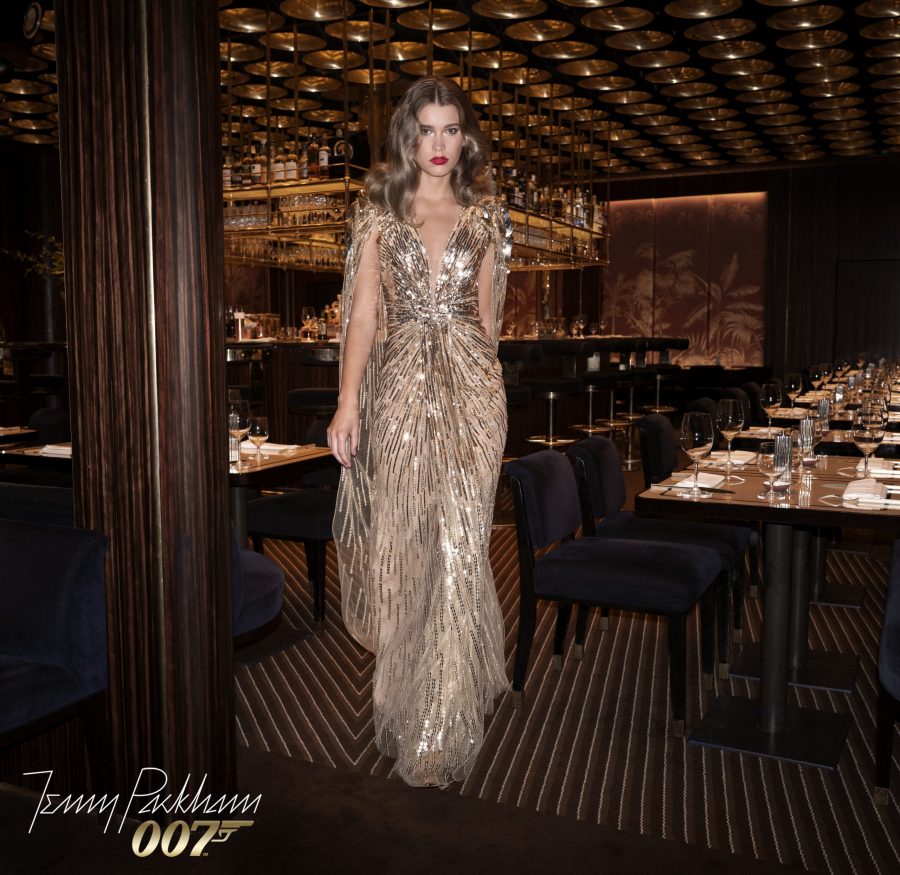 Shortly after the premiere, it was revealed that Jenny Packham designed the gown for a special 007 capsule collection. The British designer collaborated with EON Productions, the company behind the James Bond movies. The gown was named after the Goldfinger film and inspired by the famous scene where Jill Masterson gets covered in gold paint.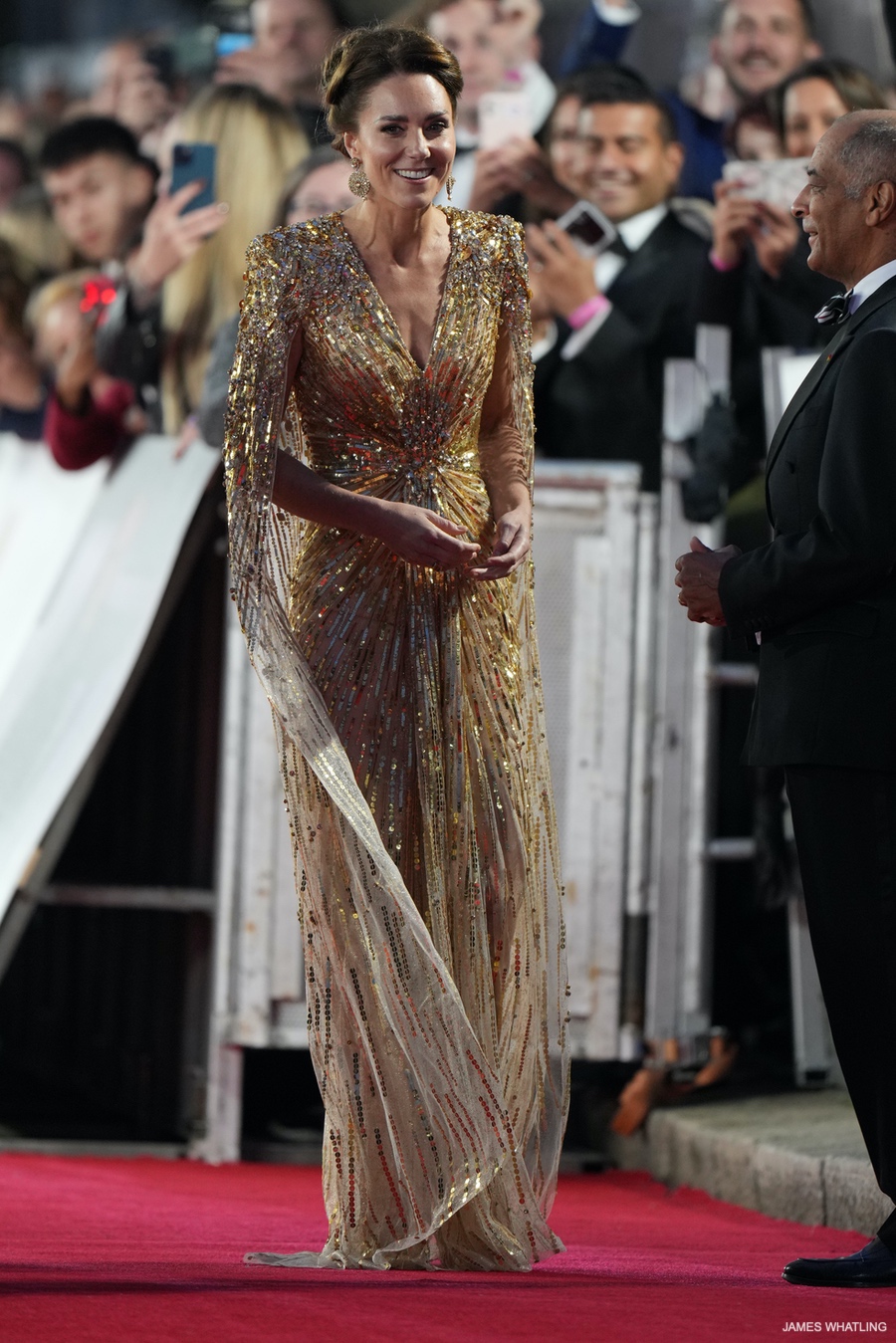 The piece features pronounced shoulders and a floaty cape. Kate's dress differs slightly from the off-the-rack version. While both are embellished on the shoulders with golden sequins and glitter, Kate's has added beads and crystals. The ready-to-wear version has oversized gold sequins and no crystals/beading. Here's a side-by-side comparison: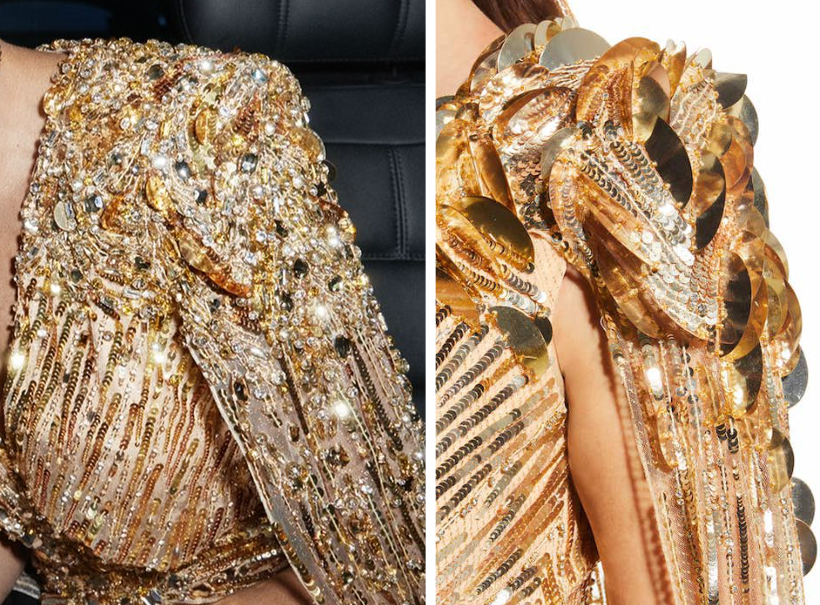 The ready-to-wear version also has a plunging neckline, which Kate had modified slightly for modesty reasons.
Neiman Marcus ($5,488) and FarFetch (£4,064) stocked the dress. Sadly, it's not currently available to buy.
SHOP THE EDIT
Need a James Bond-inspired evening dress for a black-tie event? Looking for a bridal gown with a difference? Here's my Kate-inspired gown edit. Peruse dramatic capes, gorgeous gold and dazzling sequins: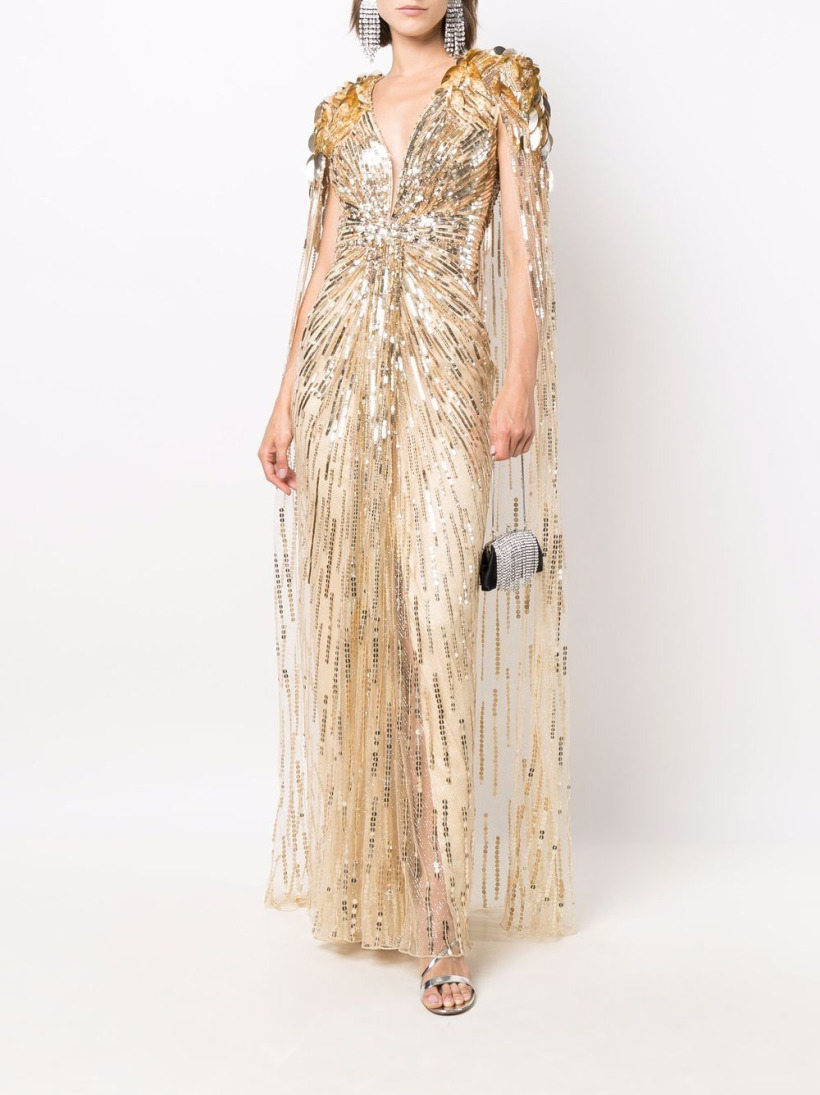 Jenny Packham Goldfinger Sequinned Caped Gown
This dazzling gown is covered with metallic folded sequins and crystals on a base of glitter tulle. As worn by the Princess.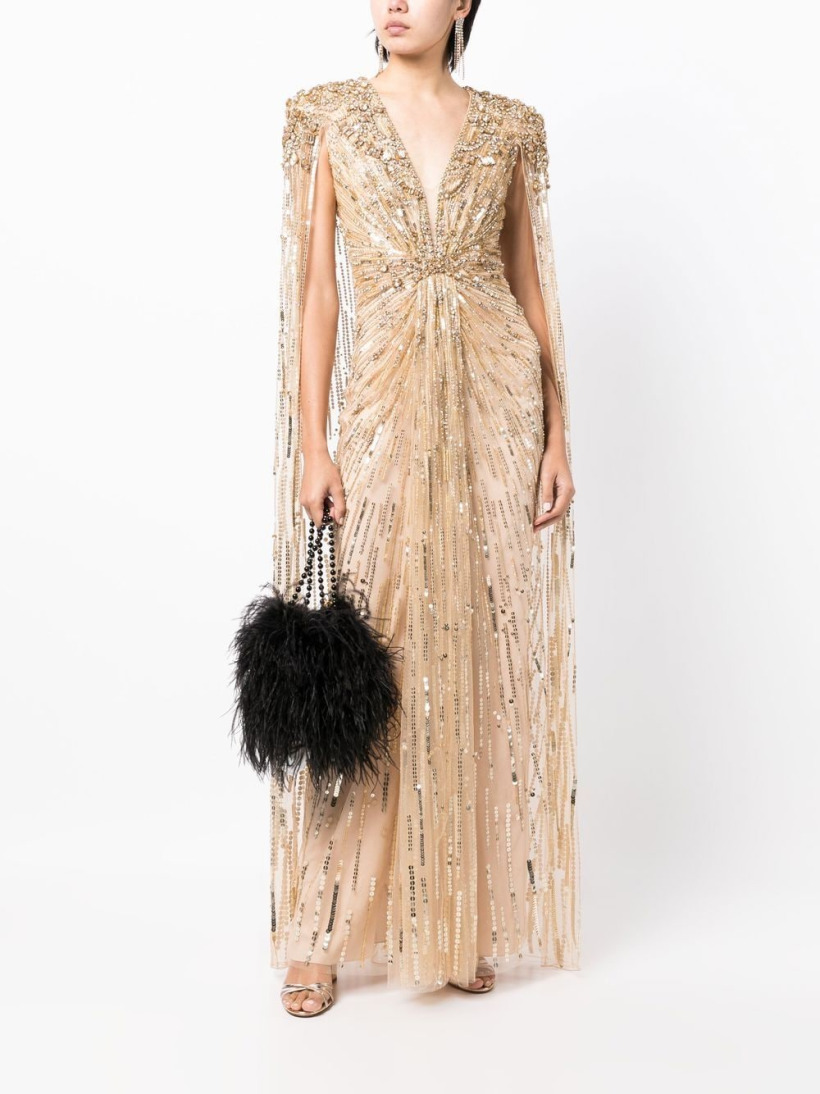 Jenny Packham Lotus Lady Sequinned Caped Gown in Gold
This Old Hollywood style gown has sparkle in abundance. Its dramatic tulle sleeves and cascading sequins will give you a high-octane glamorous look. Similar to the gold gown worn by Kate.

Shop Jenny Packham gowns at FarFetch, Net-A-Porter, and Neiman Marcus.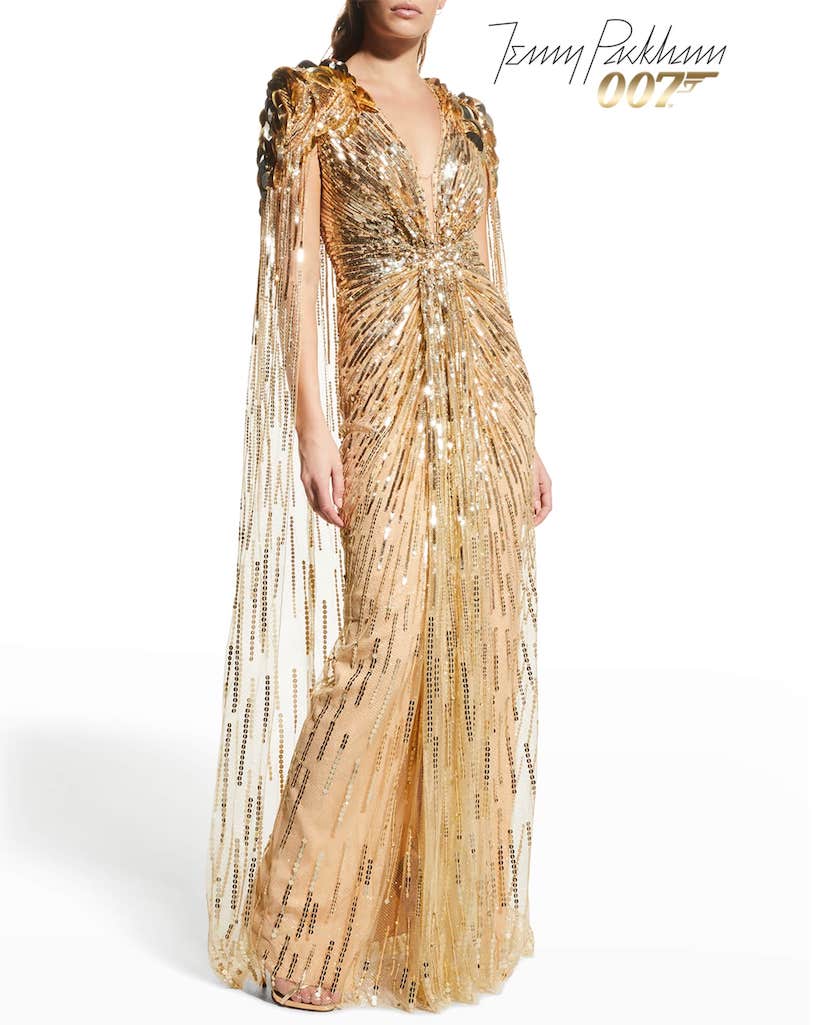 The rest of the 007 collection is still available at Neiman Marcus, FarFetch and Net-A-Porter. A look at some of the spectacular dresses on offer:
Back to Kate's look at the premiere now. She paired the gown with tonal accessories, including these yellow gold earrings. They're from O'NITAA and cost £290.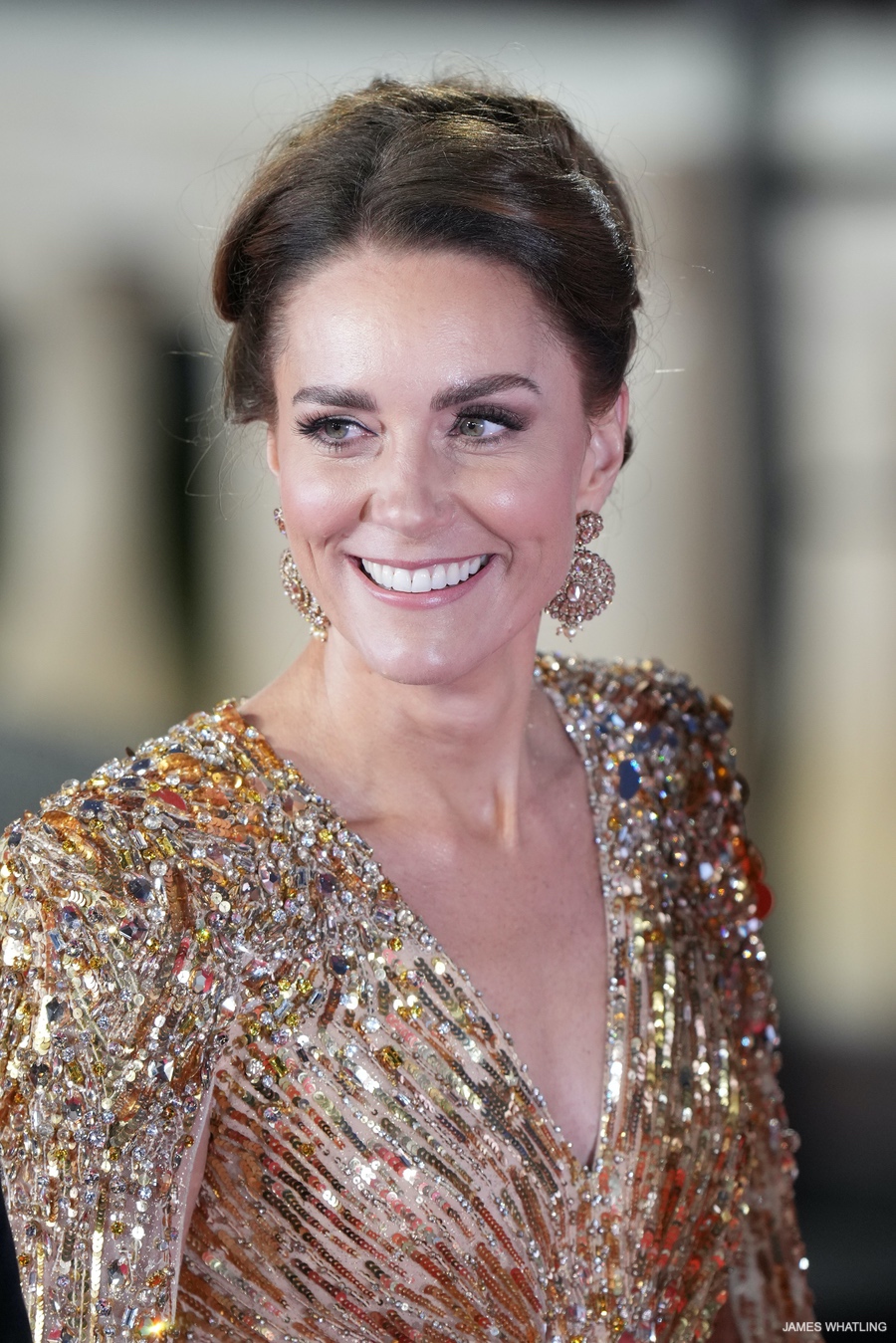 O'NITTA is a London-based boutique that stocks South Asian couture. TKate debuted the earrings during a reception at the Pakistan National Monument in 2019.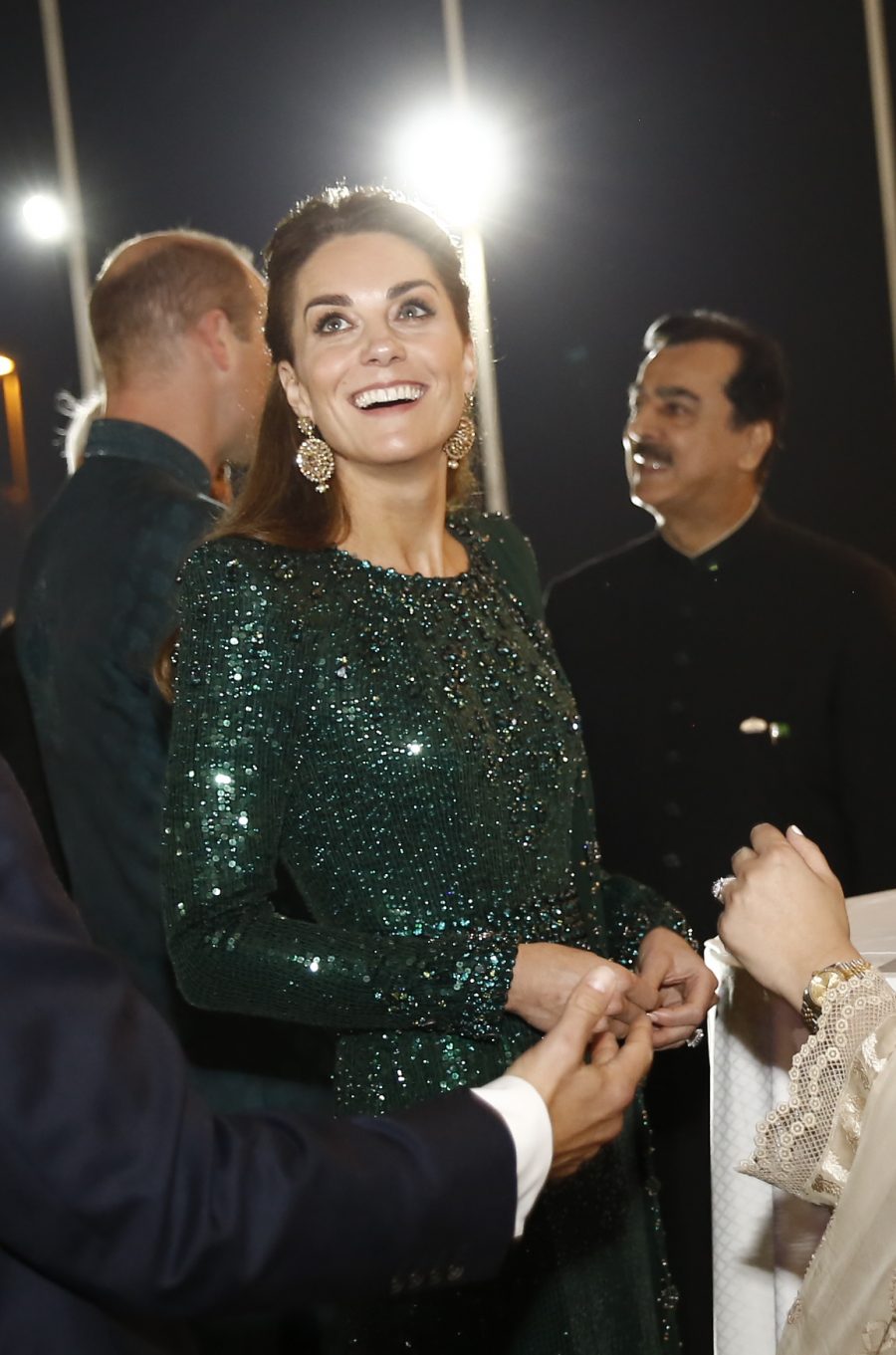 O'NITAA confirmed the earrings were bespoke, sourced and created for Kate. They're gold plated and feature uncut crystal stones. Get in touch with the O'NITAA team if you wish to place an order for the earrings, you'll find the contact details on their website.