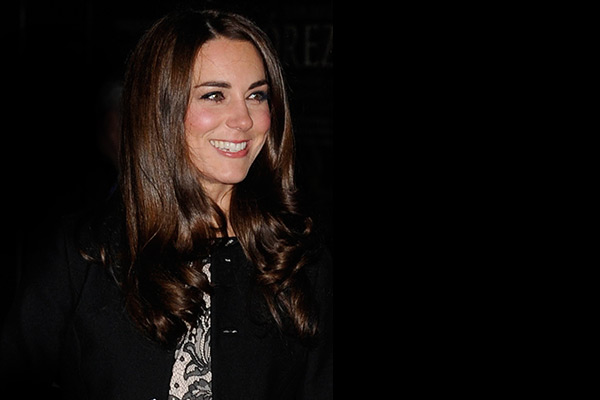 On Tuesday 6th of December 2011, William and Kate attended a charity concert in aid of The Prince's Trust at the Royal Albert Hall in London.
The event also raised money for the Foundation of Prince William and Prince Harry, which Kate formally became a Patron of on 29th of September this year.
The money raised from the show will support the Prince's Trust City Riots Appeal, which aims to help young people from riot-torn areas rebuild their lives and communities. You may remember that Kate visited Birmingham earlier this year, an area hit by the senseless rioting.
Kate's outfit:
Kate looked fabulous wearing a simple lace overlay dress from Zara and black opaque hose / tights: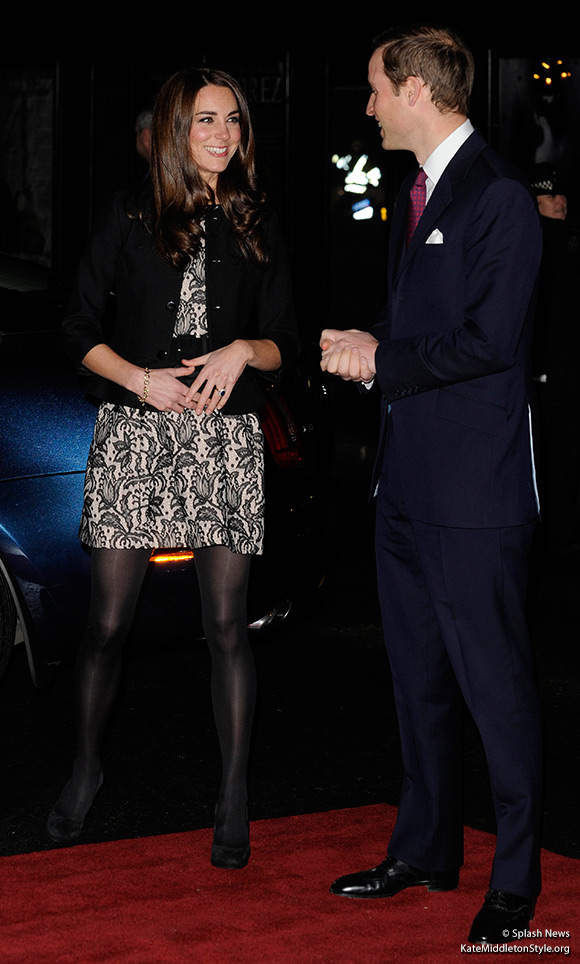 The Zara dress is described as the "Lace Tulip Dress" and retailed for £69.99 (approximately $110). It quickly sold out in all stores.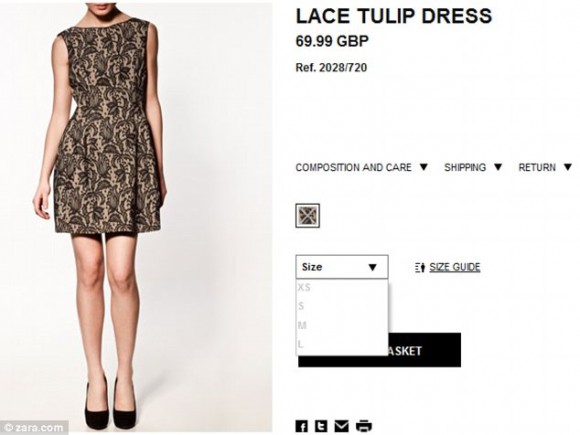 Kate accessorised her black lace dress with her Episode Angel black suede shoes (as pictured below).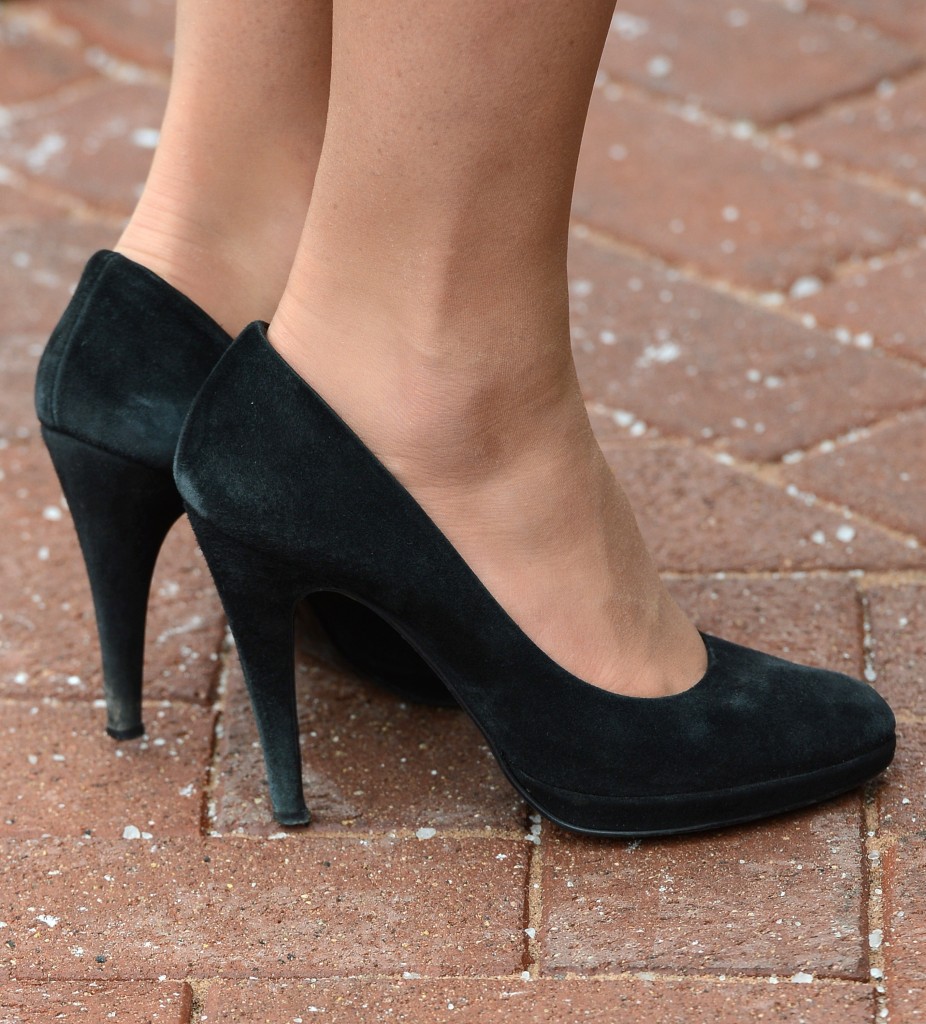 Kate carried a black clutch with a small bow on the front. It's by Mascaro.
She also wore a gold bracelet that features a disc engraved with her royal monogram.   It's thought to have been a gift from the Duchess of Cornwall.
Kate added a little sparkle to her outfit by wearing her Kiki McDonough Grace Diamond and Topaz earrings.
Palace aides released the details of Kate's outfit to the media as the royal couple arrived at the Royal Albert Hall, confirming her jacket is by Ralph Lauren.  Kate previously wore this jacket on the morning after the Royal Wedding.