Planning to propose?  Or hoping for a proposal?  A piece of jewellery inspired by Kate Middleton's sapphire engagement ring would be high on most women's wishlist. Not only because it is timeless and stunning but because of the history and romance of the piece itself.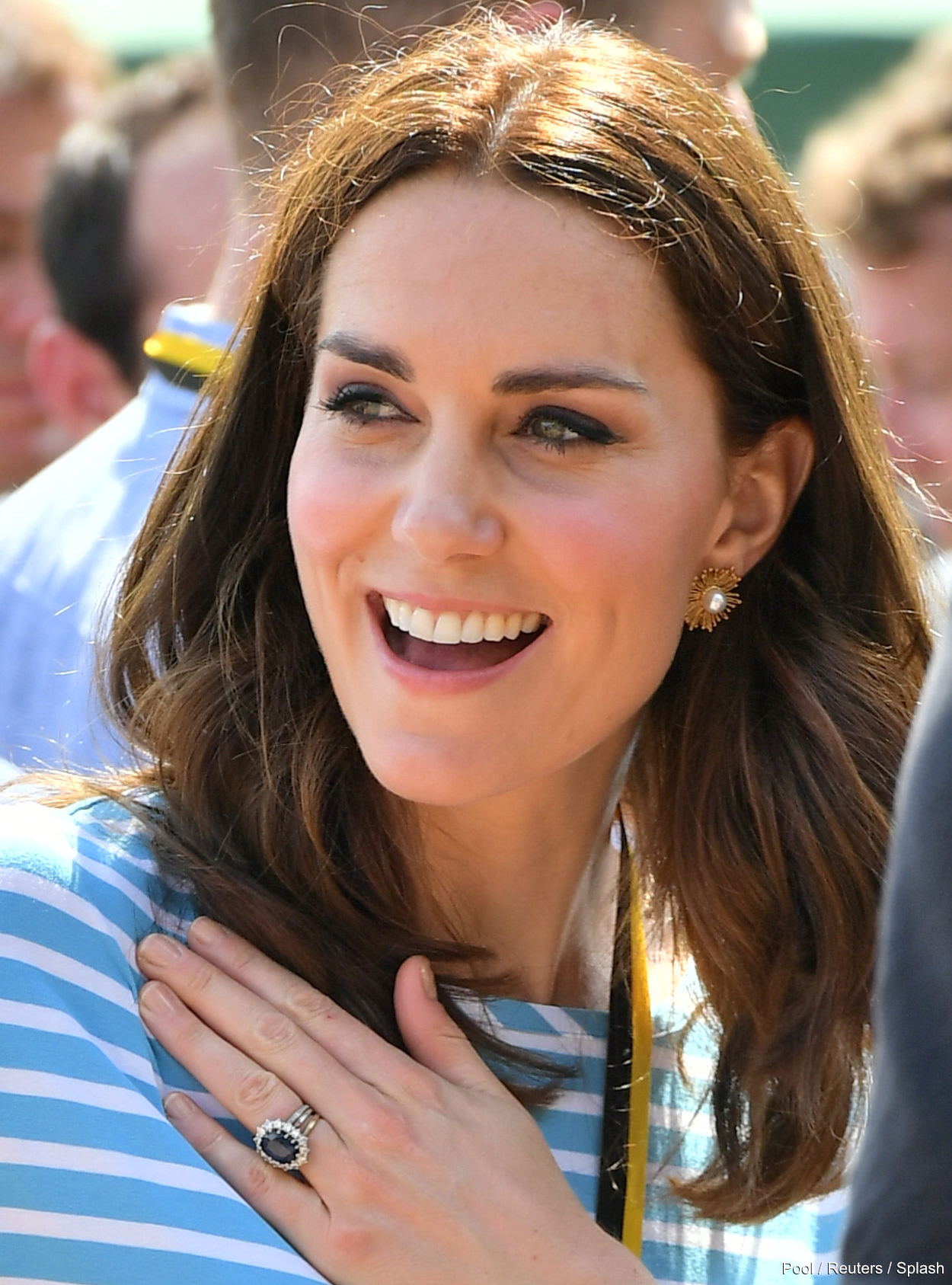 Below, we explain the story behind Kate Middleton's engagement ring, tell you more about the ring itself and show you where to similar rings (for all budgets).
The history behind Kate's sapphire engagement ring:
Kate's famous ring was originally purchased by Prince Charles for his engagement to Lady Diana and contrary to conventions, Diana selected the ring herself at renowned jewellers Garrard. The stunning piece consists of 14 solitaire diamonds surrounding a 12-carat oval blue Ceylon sapphire set in 18-karat white gold. At the time it cost £28,000 but has since been valued for over £250,000 due to its royal significance.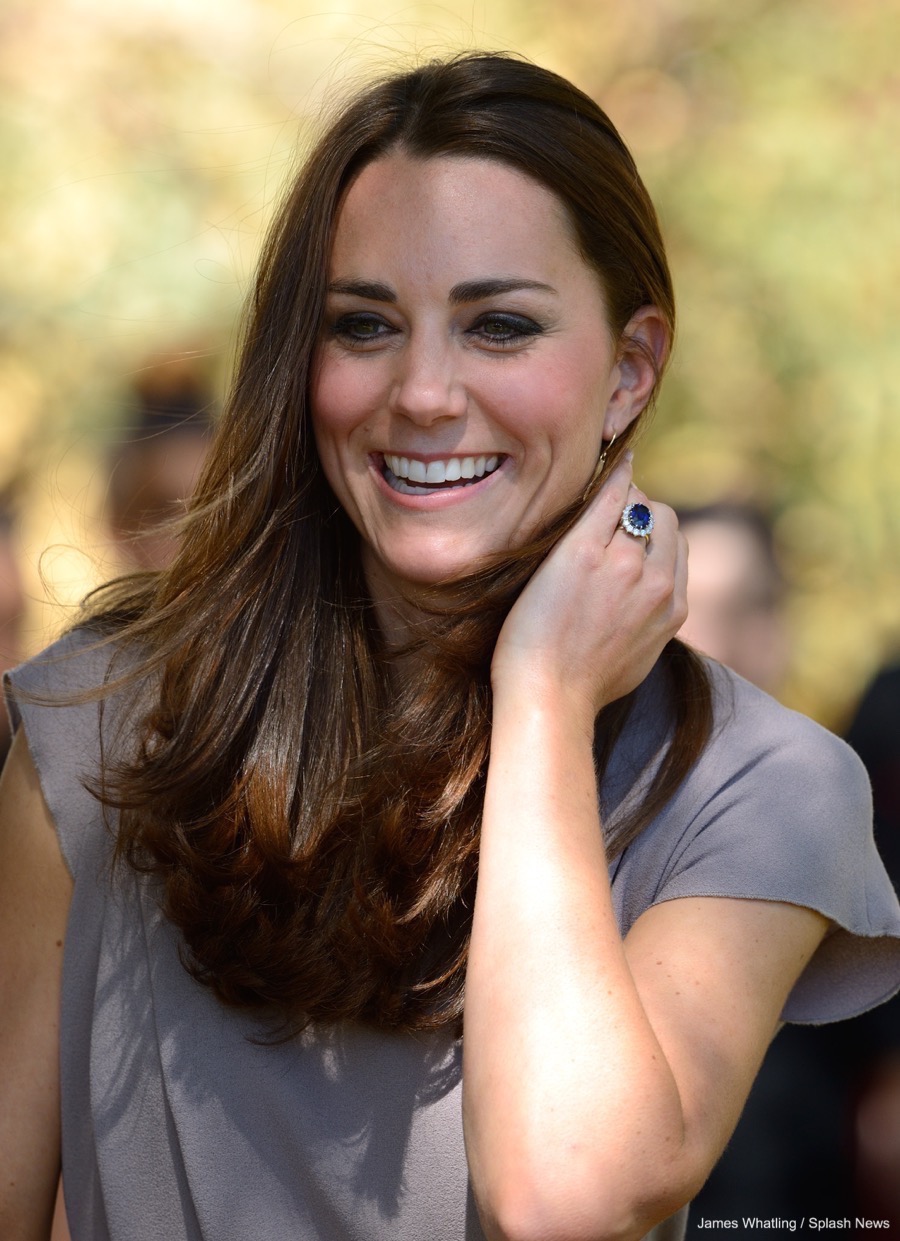 Like Diana herself, the ring provoked curiosity, as it is unlike any other royal engagement ring. Other royal engagement rings were bespoke in design, but this particular piece featured in Garrard's current jewellery collection and back in the early 80s, any member of the public could buy the same piece from the jeweller's catalogue. It is thought Diana selected this ring due to the similarity to her own mother's.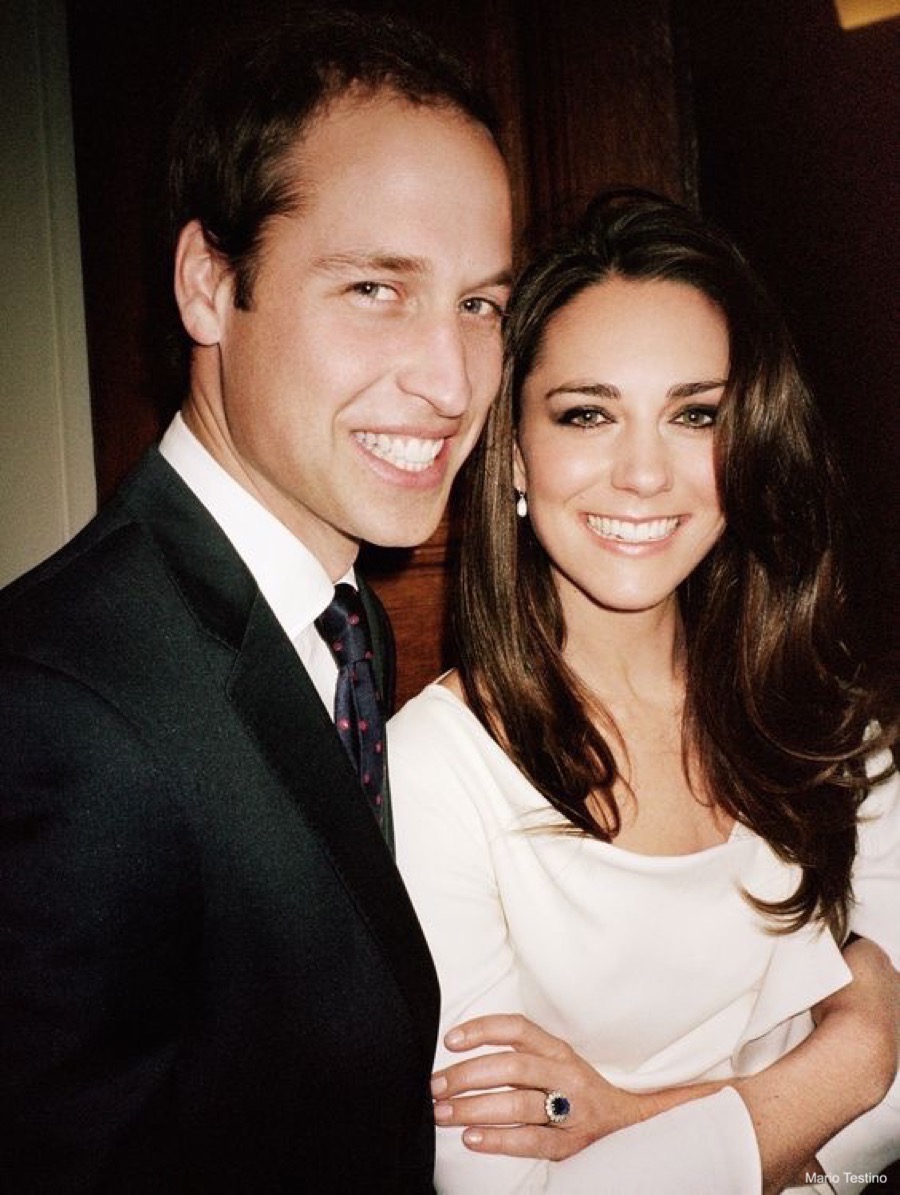 After Diana's tragic death, Charles allowed both their sons to each choose a memento from their mother's possessions. Prince Harry chose the engagement ring and William chose Diana's £18,000 yellow gold Cartier Tank Francaise watch, although they did eventually exchange.
Fast forward to recent history and of course, in October 2010 William presented Kate with Diana's ring and proposed. It seems befitting that he gave Diana's ring (a prized possession and a symbol of his love for his mother) to the love of his life.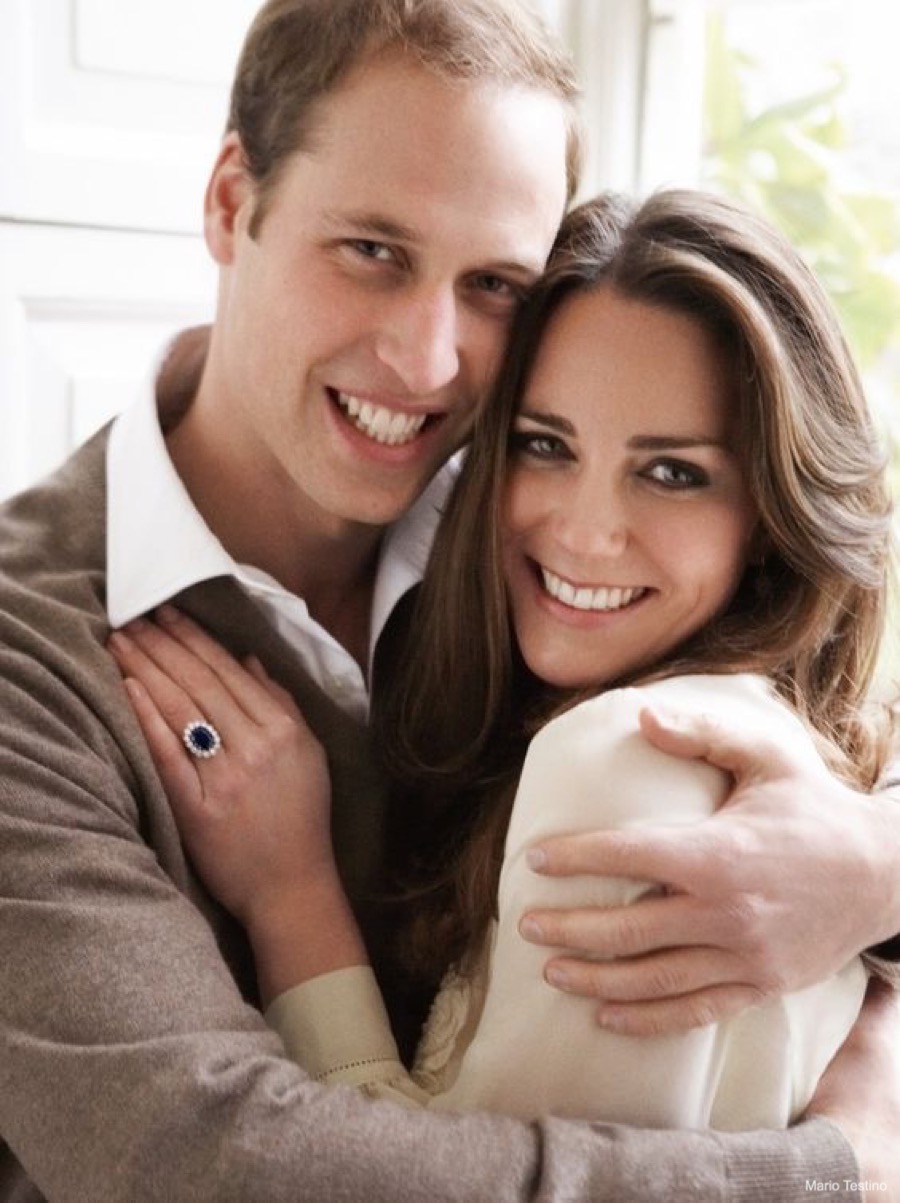 Speaking of the ring during the couple's engagement interview, William said:
'"It's very special to me. As Kate's very special to me now, it was right to put the two together. It was my way of making sure my mother didn't miss out on today and the excitement, and the fact that we're going to spend the rest of our lives together.'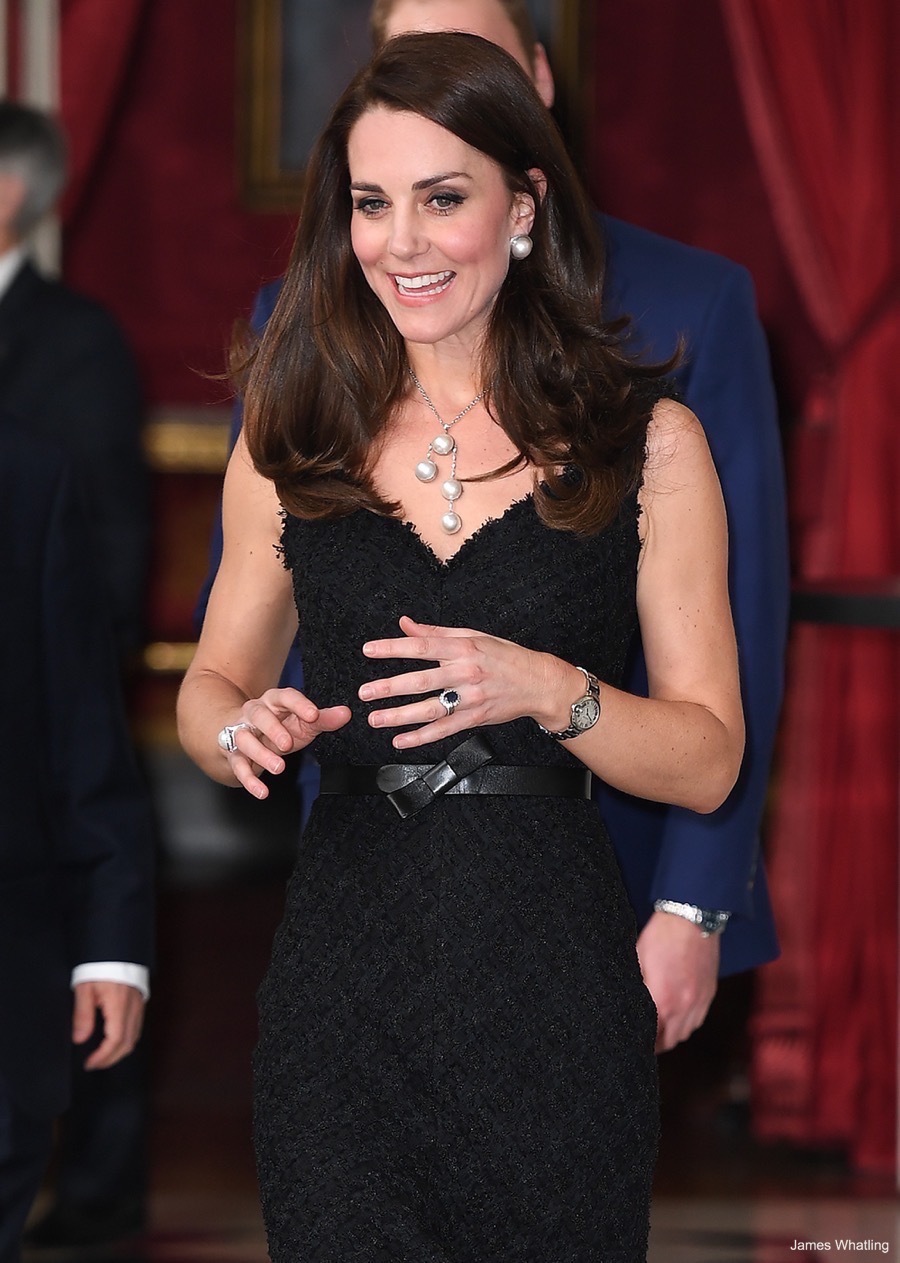 Get a similar engagement ring:
So, it comes as no surprise to hear that copies of Kate's ring are widely sought-after by both Kate fans and the wider public alike. Speaking to the Kate Middleton Style Blog fans on Facebook, I found several women who've purchased similar designs. Can you guess which engagement ring is the real deal and which replica cost under $4 to buy?
Below: Can you guess which engagement ring is the real deal and which replica cost under $4 to buy?

Natasha got a bargain copy from Primark back in 2011 (photo: left) It cost a whopping £2 ($2.50) shortly after the Royal Wedding. Even though the ring cost less than a large coffee at Starbucks, it attracts a lot of attention because it looks so real! Natasha remembers wearing it into a jewellers and the staff thinking it was real too! Cait, Kimberly and Felicity also got "repliKates" too, from Claire's Accessories, Avon and Prouds respectively.
Ellie shared a photo with us too (centre). She got a repliKate in silver for less than £10 in Amsterdam. While a smaller version, she bought it because it has the "princess feel." I have to agree, it's very regal looking, and for that bargain price, it was an amazing find too!
On the other end of the spectrum Lucky Melissa shares that her fiance bought her a real diamond and sapphire engagement ring just like Kate's (right) – isn't it gorgeous? Hands up if you're jealous, I know I certainly am! Gina was another lucky lady who told us her late husband bought a yellow gold copy of the iconic ring for her wedding anniversary, awww.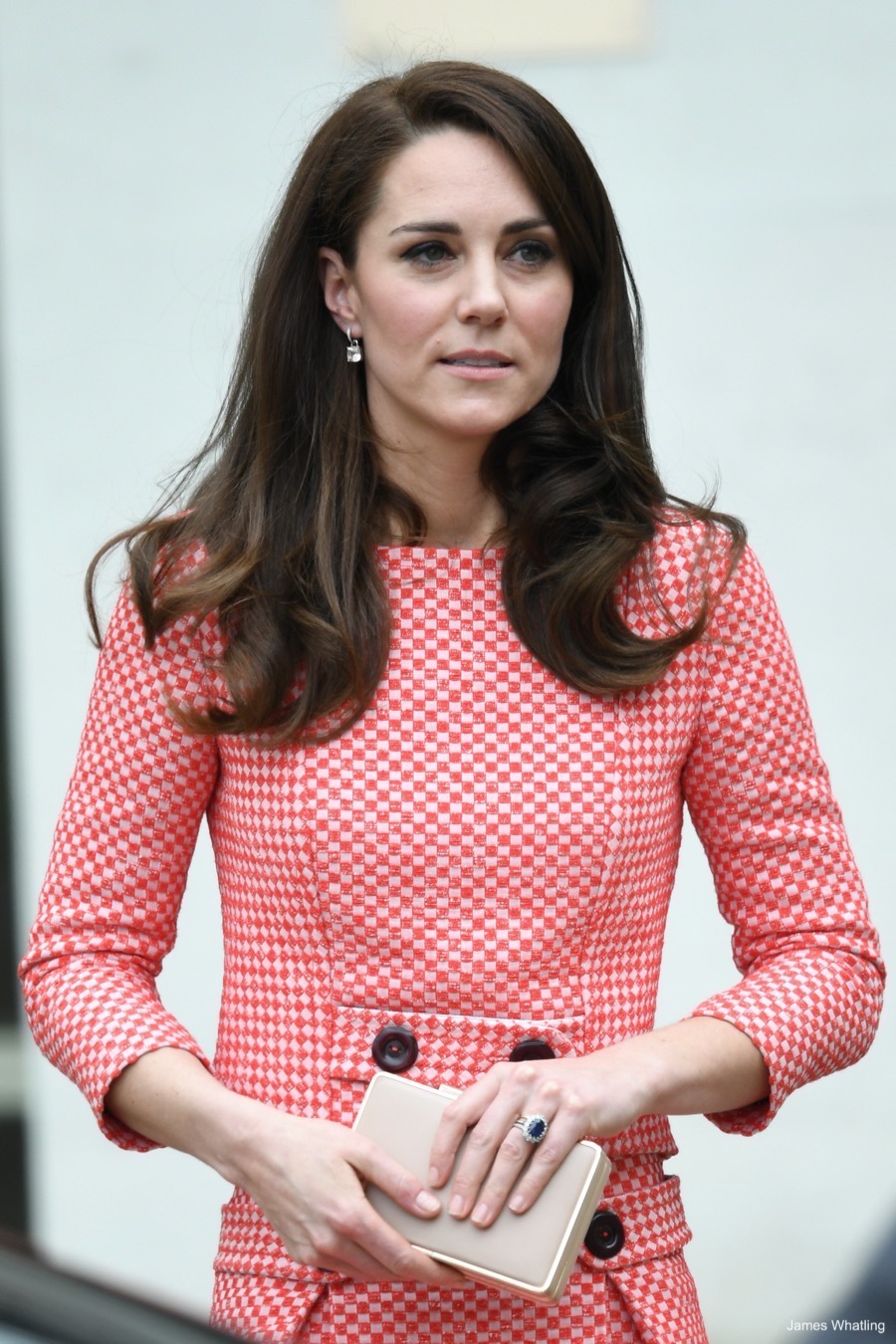 So, why is Kate's engagement ring so popular?
While researching this article, I spoke with Vashi Dominguez, a TV diamond expert and founder of-of leading diamond and jewellery brand Vashi.com. I asked why he thinks this ring is so iconic:
"There is sporadic demand for celebrity-inspired rings but nothing comes close to the clamour caused by Kate's ring! The public genuinely like and respect Kate, whilst the ring was considered a fashion piece when Princess Diana first wore it, has now become a classic engagement ring."
So, then I asked what exactly makes this ring so special? He continued:
"It's Kate's quiet confidence to lead as a style icon in that the spectacular central stone is a sapphire, framed by diamonds (as opposed to the more traditional diamond-as-centrepiece.) Not only that, but the colour blue itself is incredibly popular – it's very versatile. Symbolically, blue can convey a sense of trust, loyalty and understanding (which is obviously perfectly in tune with the giving of an engagement ring). Blue is also a colour associated with the royals, of course, so it is fitting that Kate is wearing a ring to reflect that. "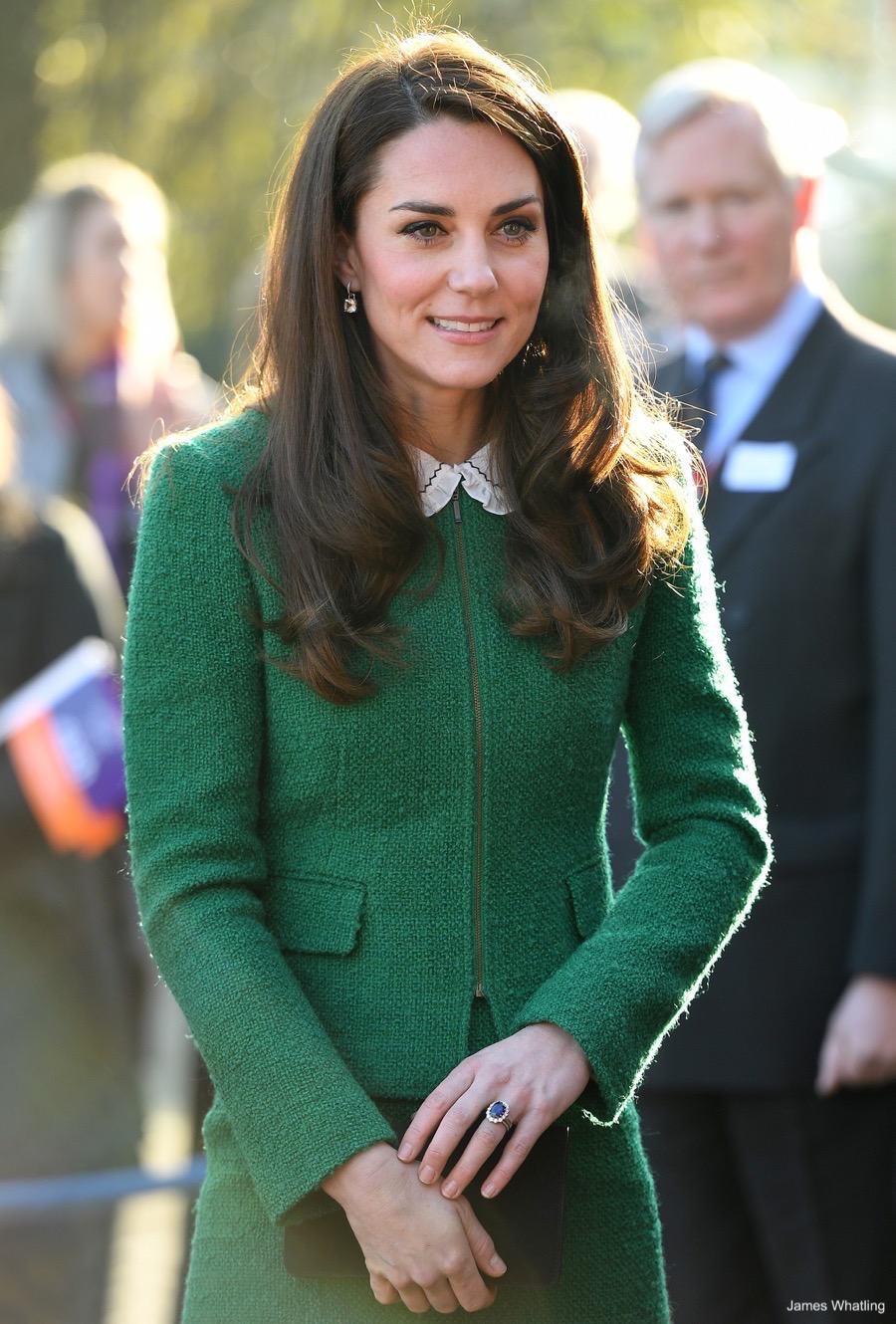 Buying a replica of Kate Middleton's engagement ring:
Whether you've just decided you'd like a costume version of Kate's engagement, or you're trying to talk your fiance into buying a diamond and sapphire version to celebrate your engagement, never fear: there are plenty of options available.
PREMIUM:
If you're lucky enough to get engaged this year and you're able to choose your own ring, you may like this stunning piece. It's from Vashi.com and comes in either 9k or 18k white gold. Like Kate's ring, it features 14 Solitaire diamonds encompassing a sumptuous medium dark blue oval sapphire housed within a prong setting.
Prices begin at $999 for the lower carat gold. Both rings come with free delivery. What I particularly like is that Vashi allows couples to buy and try the ring and return for free for a full refund if they simply don't like it.
I couldn't find many other premium jewellers making copies of the ring, but Ernest Jones and H. Samuel also have yellow gold rings featuring sapphires and diamonds, starting from £1,199.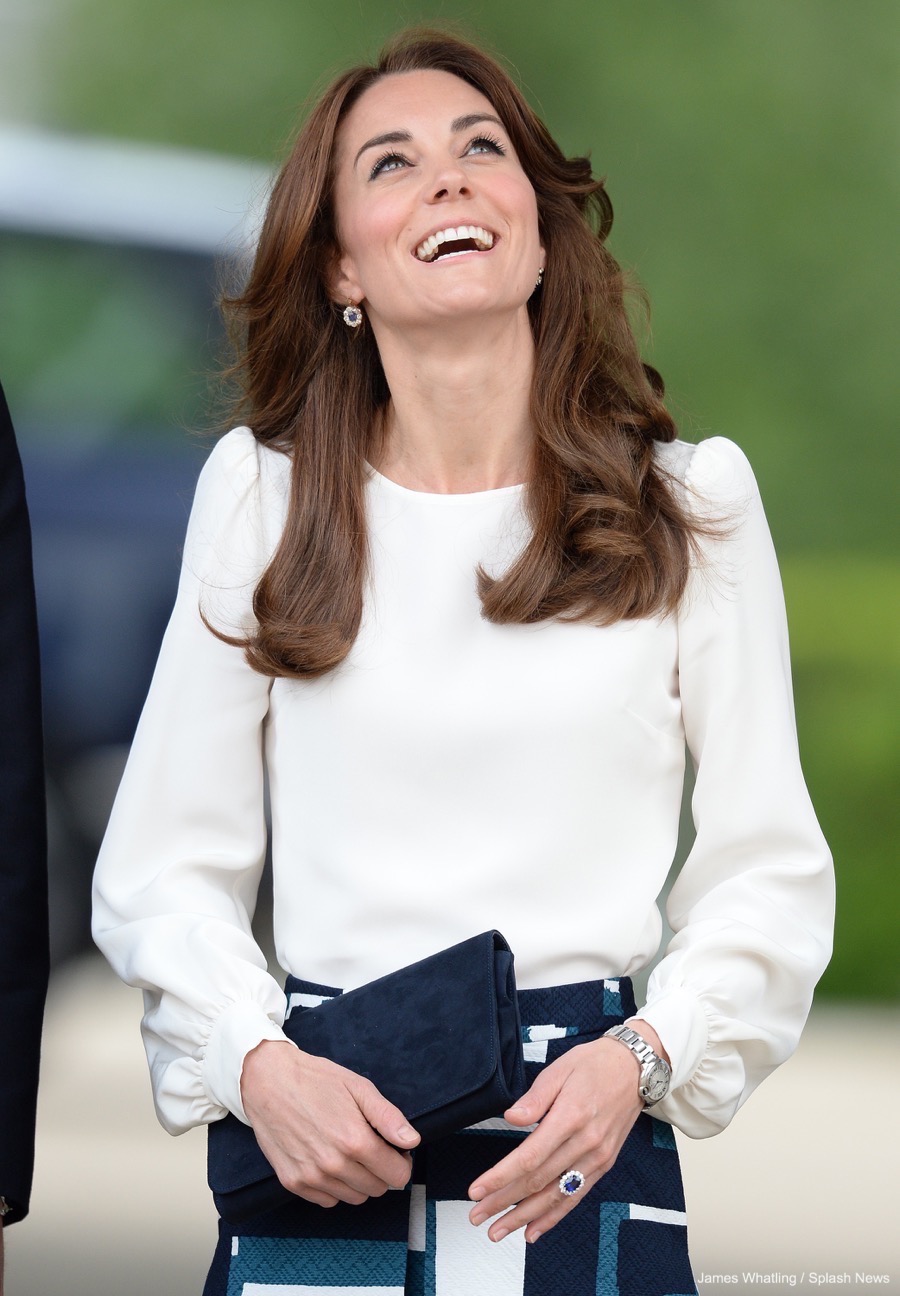 BUDGET:
Since Royal Wedding mania has dwindled, there are fewer costume jewellery copies of Kate's ring available to buy.  But I've scoured the web for a couple you might like!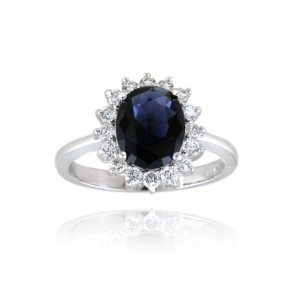 This ring
from Amazon comes with a rating of 4/5 stars.  Reduced down from $75 to $24.99 too, bargain.  It features simulated sapphire and clear cubic zirconias set on a sterling silver band.  Visit the "customers who viewed this item also viewed" section at the bottom for other blingy copies of the ring too!
The Bradford Exchange replica mentioned by two of our Facebook page fans is also available on Amazon here
for $99.
If you're in the UK, Amazon.co.uk have a £25 version for you
, set in sterling silver.  For those in Australia, Sassi Jewels have a sterling silver copy for AUD $79.97. This beauty has been featured in Who magazine, Woman's Day magazine and on Chrissie on Channel 10.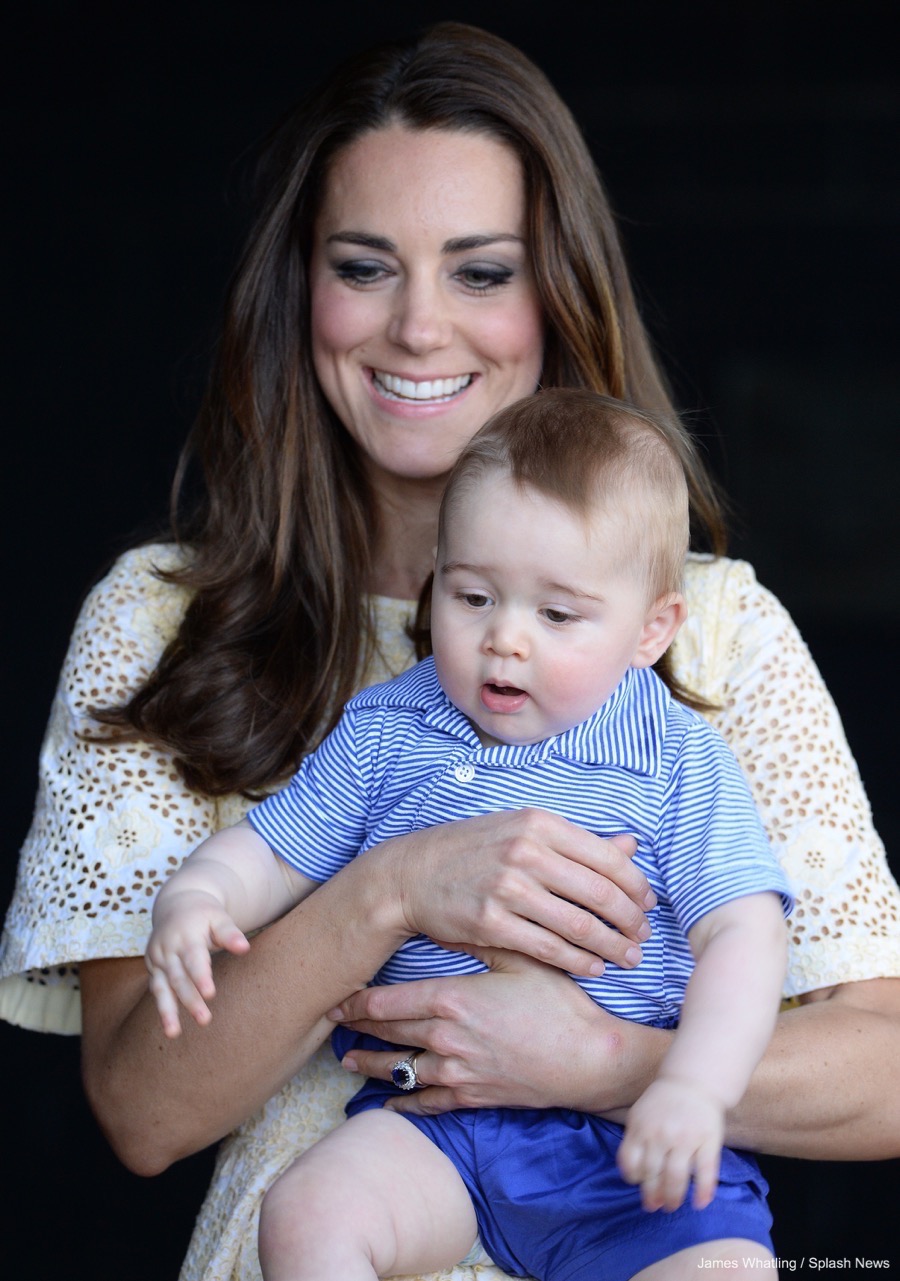 So if you have an inkling of possible proposal plans, and (like us) have fallen in love with Kate's engagement ring, it's advisable to start dropping some hints. If on the other hand you're a single gal why not cheer yourself up this Valentine's Day with a pretty replica?
Do you have a real or 'costume' copy of this ring? As always, let us know where you found your RepliKate in the comments section below. You can also upload your own pictures of engagement ring copies to our Facebook page here! We'd love to see them!