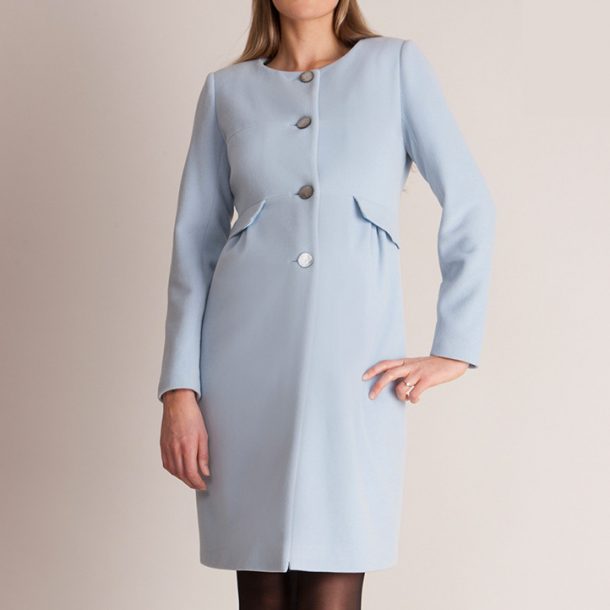 In January 2015, the Duchess of Cambridge (Kate Middleton) carried out a number of public engagements in London near her Kensington Palace home.  At the time, she was six months pregnant.  She wore a beautiful blue maternity coat by Seraphine.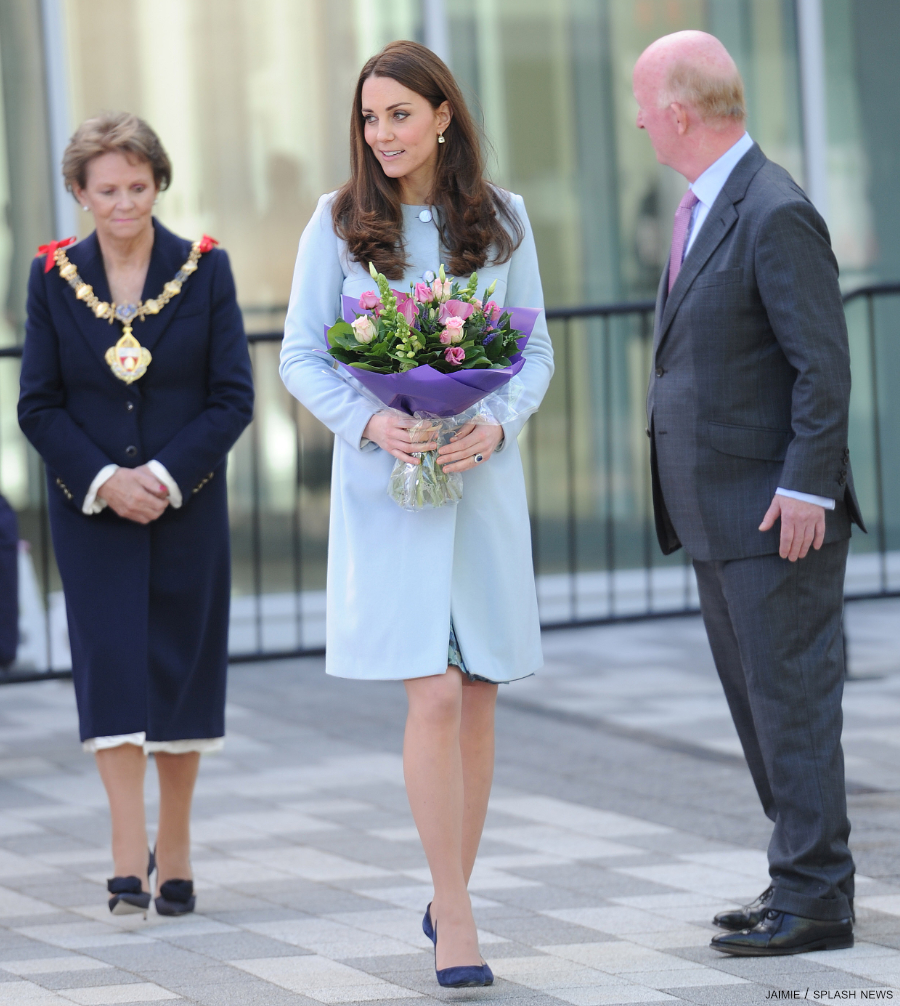 It was the company's Natasha style, made from virgin wool and cashmere.
About the Seraphine Natasha Coat:
The collarless coat features clean, classic lines and a sleek straight cut. It's made from a mix of cashmere and virgin wool fabric and features faux pockets. It's finished with mother of pearl buttons.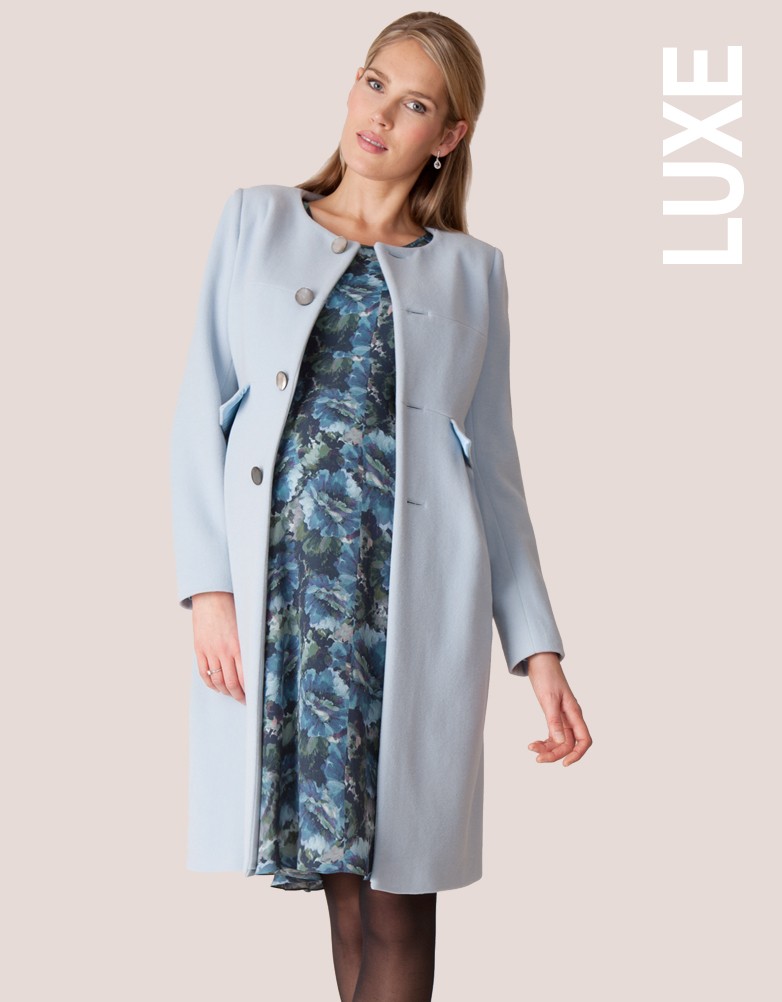 Seraphine says the Natasha coat is perfect for "before, during and after pregnancy."
The blue maternity coat is from Seraphine's "Luxe" collection.  The Luxe line is specially designed for special occasions, it includes everything from coats to coverups to bridal wear.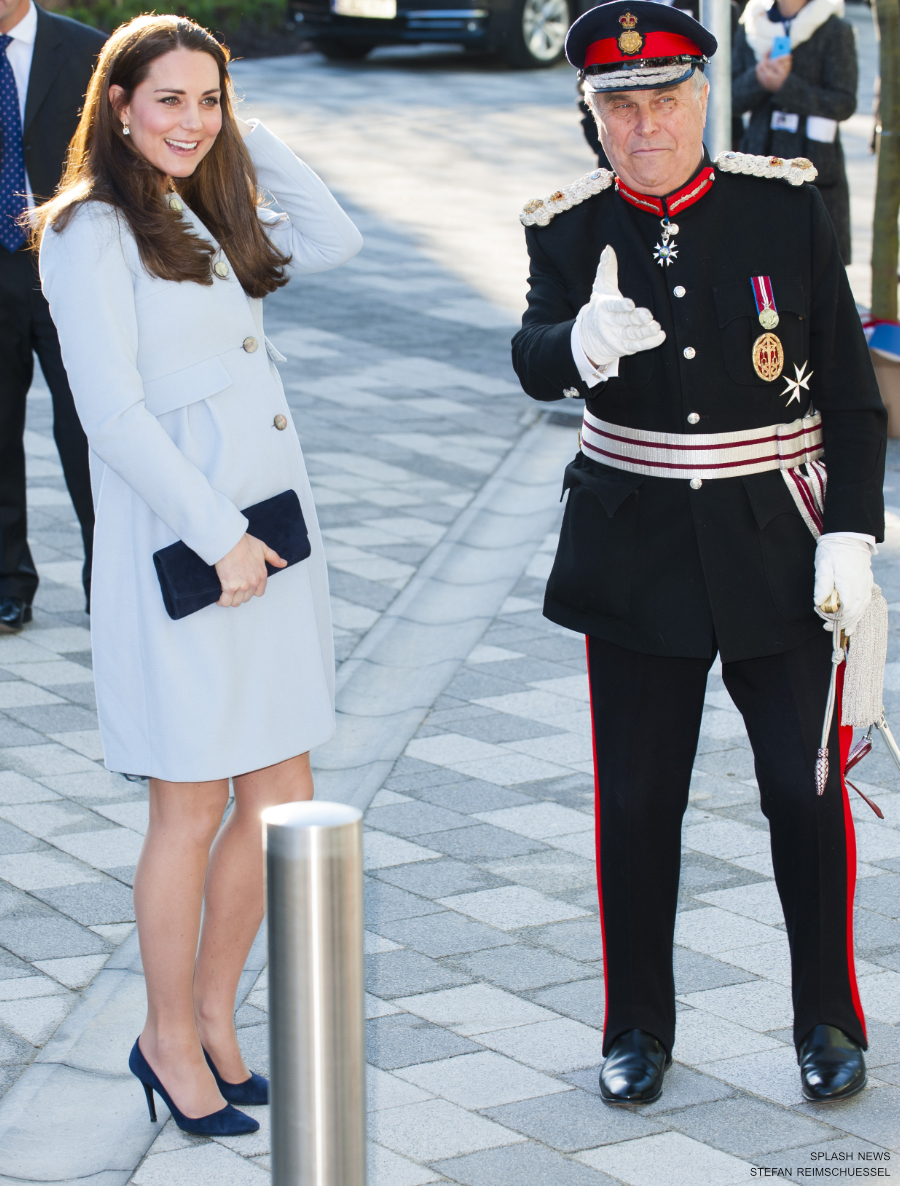 Where to buy Kate's maternity coat:
If you'd like to buy Kate's blue coat, you're in luck!  The company still sell it today (Correct as of September 2017).  Click here for more information.
Kate Middleton wearing Seraphine Maternity clothing:
During her past pregnencies, Kate Middleton wore several dresses and coats by Seraphine.  We're assuming that she'll choose the maternity brand for her current pregnancy too.   Kate's chose the company's Florrie dress in blue/green for a visit to the Midlands in 2015 –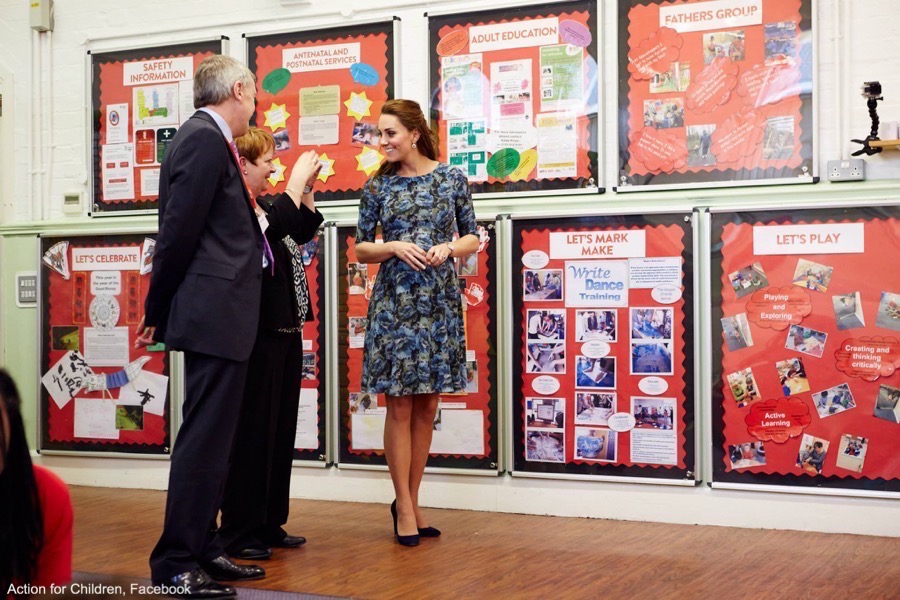 She chose the maternirty brand for a trip to New York in 2014 while pregnant with Princess Charlotte.  On that occasion, she wore the company's Marina coat in purple: