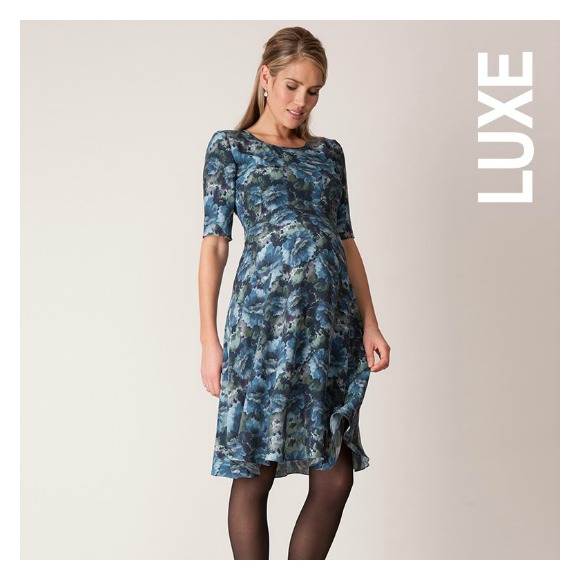 Kate Middleton's worn Seraphine's Florrie maternity dress in blue/green.
She wore the garment while pregnant with both Charlotte and Louis.
Kate first wore Seraphine's Florrie Dress in January 2015, to visit Family Friends in Kensington, London. A month later, she wore the maternity dress a second time, for a visit to the Emma Bridgewater factory in Stoke-on-Trent, Staffordshire. In 2018, she wore the dress for a third time, to visit Reach Academy in London.
About the Seraphine Florrie Floral Print Dress:
Seraphine describe the digitally printed dress as "marine ocean" blue. The dress is cut with a curved empire line that defines your waist, and it features stylishly cropped sleeves.
Seraphine say the dress drapes beautifully to finish just above the knee, allowing plenty of movement and a flexible fit for before, during and after pregnancy. The dress is made from crepe de Chine.
Buying Kate's Seraphine Maternity Dress:
Seraphine first launched the dress as part of their spring/summer 2015 collection. Sadly, it is no longer available to purchase today. Try eBay?
About Seraphine:
The maternity brand opened its first store 10 years ago on Kensington Church Street. Séraphine is a celebrity and royal favourite – as well as the Duchess, Angelina Jolie, Jessica Alba, Halle Berry, Kate Hudson and Sienna Miller have all worn items from the company.
Kate Middleton wearing Seraphine Maternity Clothing:
Kate wore nine maternity pieces by Seraphine during her three pregnancies. In addition to the Florrie dress, she has worn the Knot Front Wrap Dress in fuchsia pink. Here's a picture of Kate wearing the dress on the cover of OK! magazine shortly after the birth of Prince George: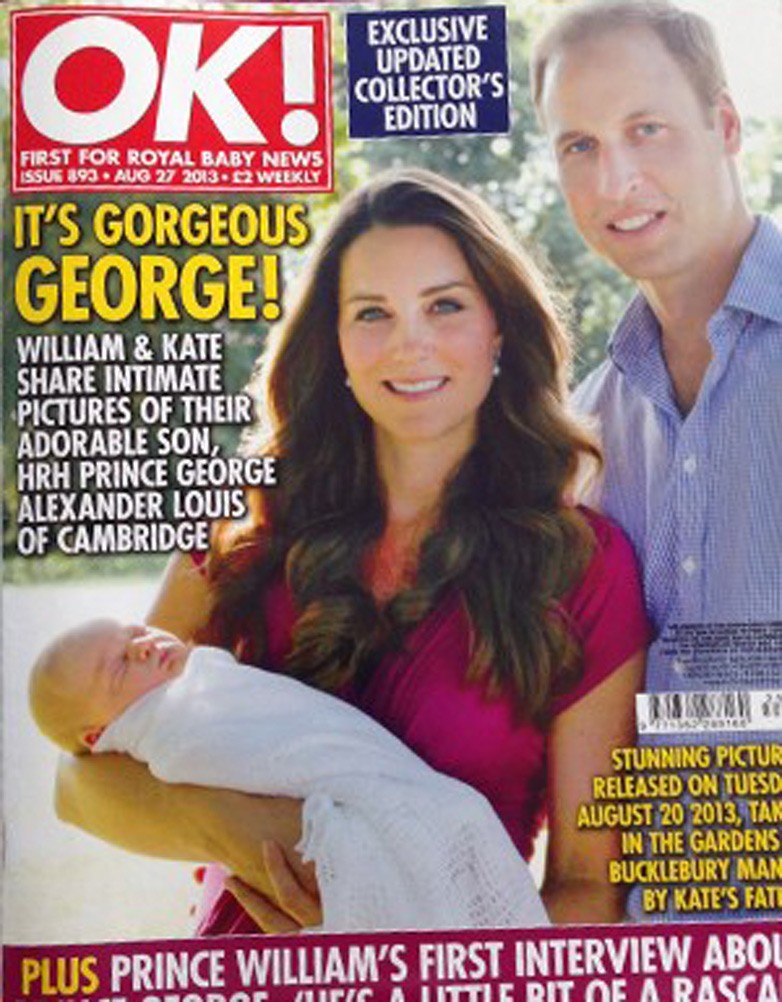 She's also worn a couple of coats, a pair of maternity jeans and several other dresses from the maternity brand. View all pieces here.
You can view more of Kate Middleton's maternity clothing (from other brands too) here.