Royal watcher Giulia has found the perfect high street dupe for Kate's Stella McCartney Ridley dress! It's from MANGO and costs just £29.99 / $49.99 — that's it pictured below: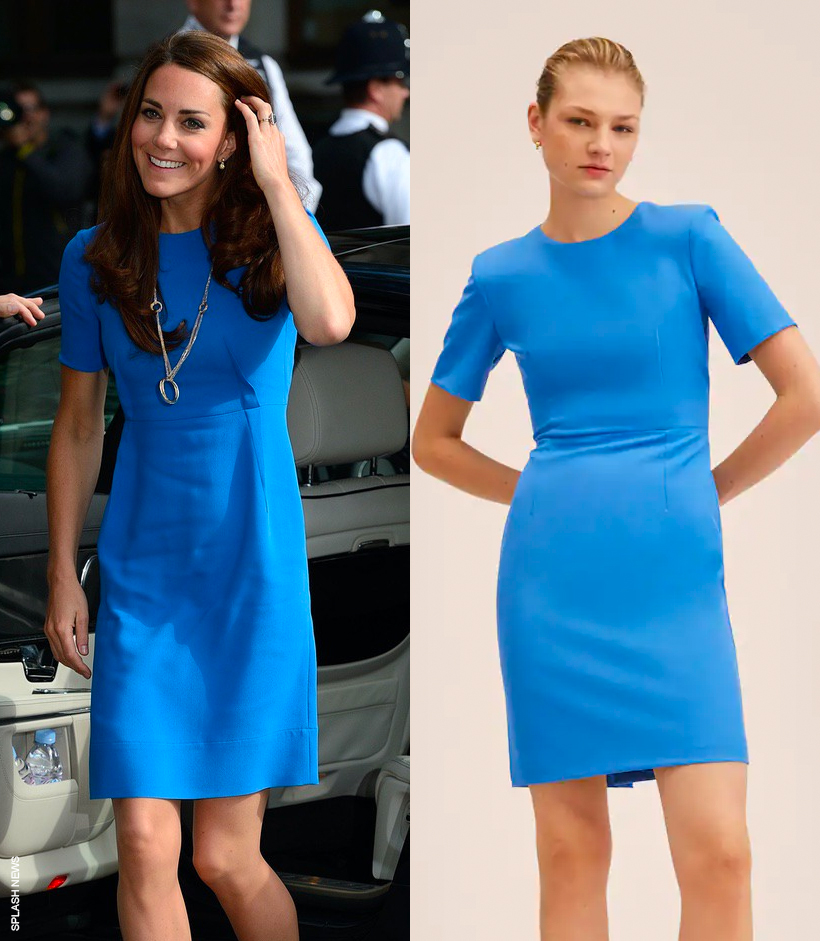 Kate wore her blue Stella McCartney Dress on six public occasions between 2012 and 2020. This probably makes it her most-repeated dress to date!
The Mango dress is a fantastic dupe for anybody wanting to copy Kate's style. The two dresses share many similarities, namely in colour and shape. Both have short sleeves, a pencil skirt and similar seams on the bust. However, the sleeves on the Stella McCartney dress are slimmer, plus the skirt is slightly longer in length. Otherwise, it's a great dupe!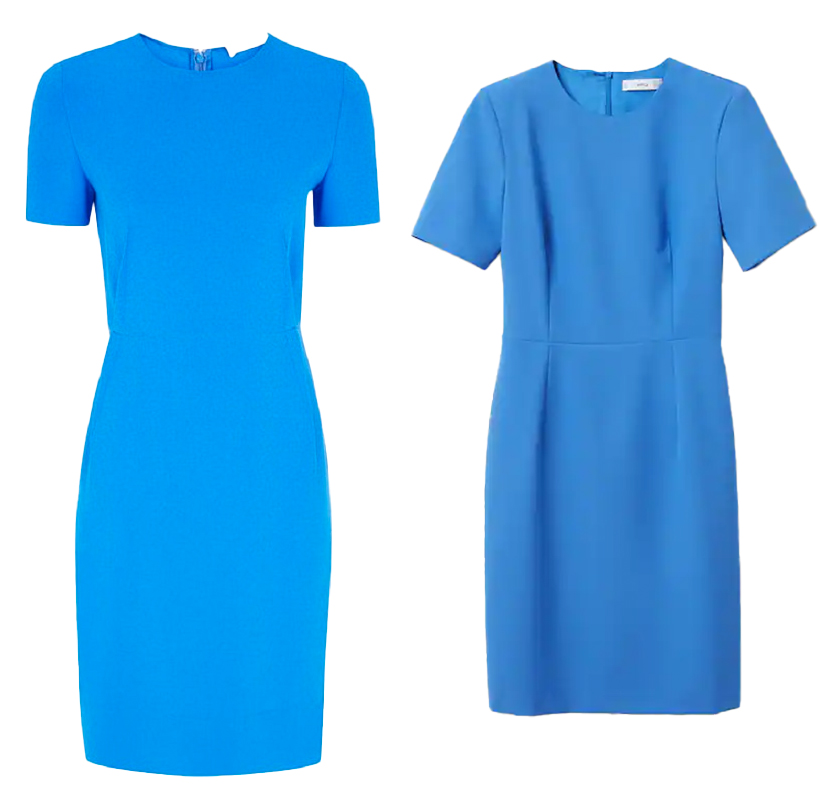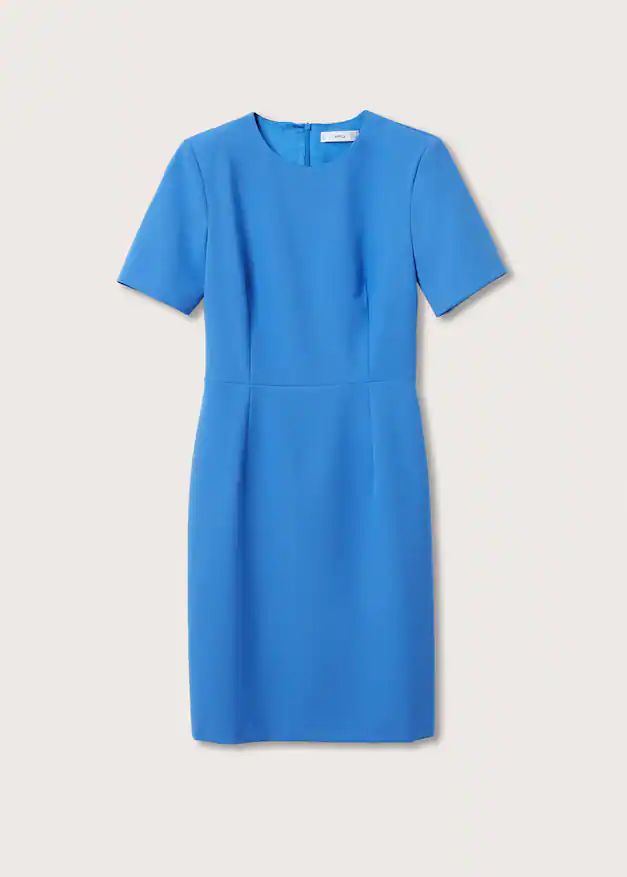 MANGO TAILORED SHORT DRESS IN BLUE
GREAT DUPE! Fancy channelling your inner Duchess in the office? Make like Kate by pairing this fab blue shift dress with navy heels and a coordinating blazer.
Note: Mango offer worldwide delivery
Kate often layers her Stella McCartney dress with a coordinating navy blazer. In terms of footwear, Kate's paired blue cork wedges, blue heels and beige heels with the frock.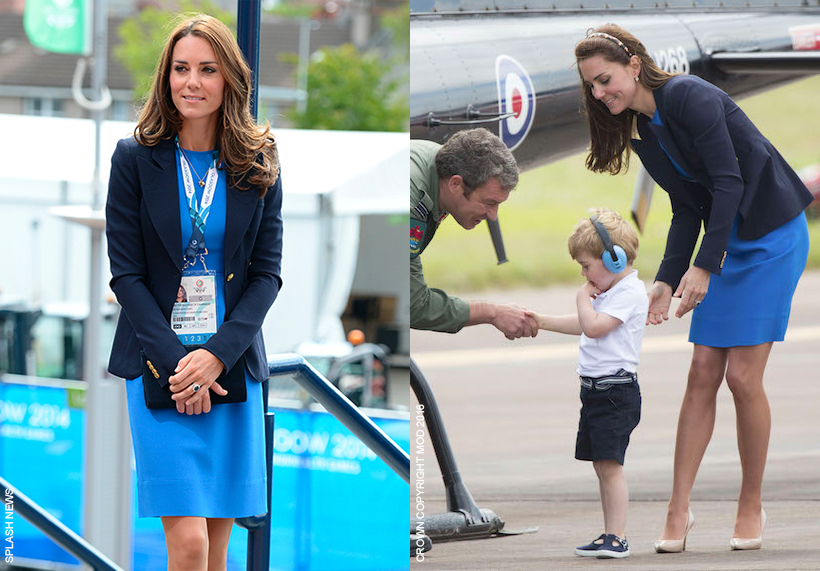 In 2012, the original Stella McCartney dress cost $885 (around £570 at a random exchange rate plucked from that year). The Mango dress is a more budget-friendly option. The dress costs just a fraction of the price at £29.99 / $49.99.